Start Your Real Estate Career Today
The John Quinn Home Selling Team is looking for motivated individuals looking to get started in real estate. We offer everything that real estate agents need to complete their training, get established in their careers, and build their own businesses. Interested applicants should fill out an application today.
Apply Now to Launch Your Real Estate Career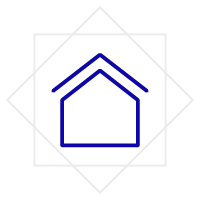 We're Searching for People Like You!
Looking for a career with unlimited earning potential and tons of growth? Love to work with people? The fast-paced field of real estate needs qualified real estate agents with the commitment and the passion for helping people buy and sell their homes.
The John Quinn Home Selling Team wants to add to our team of motivated, enthusiastic real estate agents. We are ready to help people who have an interest in real estate as a career but who need support to make it happen. We believe in investing in each member of our team with training opportunities, guaranteed leads, and more. Does this sound like a dream come true? Don't miss this opportunity! You might be the perfect candidate to join our team.
Get Started Now
Building a career as a real estate agent feels like a big decision, but it starts with a simple step. Apply to the John Quinn team below to learn more about how a real estate career can work for you. Interested applicants can also call or email for more information.
The John Quinn Home Selling Team will offer a few scholarships to our top applicants. There are limited spaces, so interested applicants should apply right away! Recipients benefit from a partnership with professionals in the field, whose support can make a real estate career better from the start.