Our Track Record Speaks Volumes
One of the most important questions home sellers want to know is "Am I hiring the Best agent in Memphis to sell my home?" There are thousands of agents selling homes in the Memphis area and making the right choice can be difficult. In fact most people think one agent is as good as any other. Where the average agent in Memphis only sells 7 to 8 houses a year, John Quinn sold over 225 in 2018. Ultimately choosing the right agent makes the difference in just putting your home on the market or actually selling it for the maximum Dollar amount. The easiest way to judge if you are getting the best agent in Memphis is to see the agent's track record.
To further stand behind our record, we offer every seller our Risk Free Selling Program. If you are not 100% satified with our results, systems, communication or for any reason you can cancel your listing contract free of charge.
Below are addresses of homes we have sold. See how we market your home. Hear what our clients have to say about using REMAX and John Quinn.
Contact us today at (901) 591-8100. Looking to downsize or to expand your family, explore our Buyers Advantage Guarantee and our Guarantee Sale programs. Get your Free Market Analysis and get packing!
Recently Sold Homes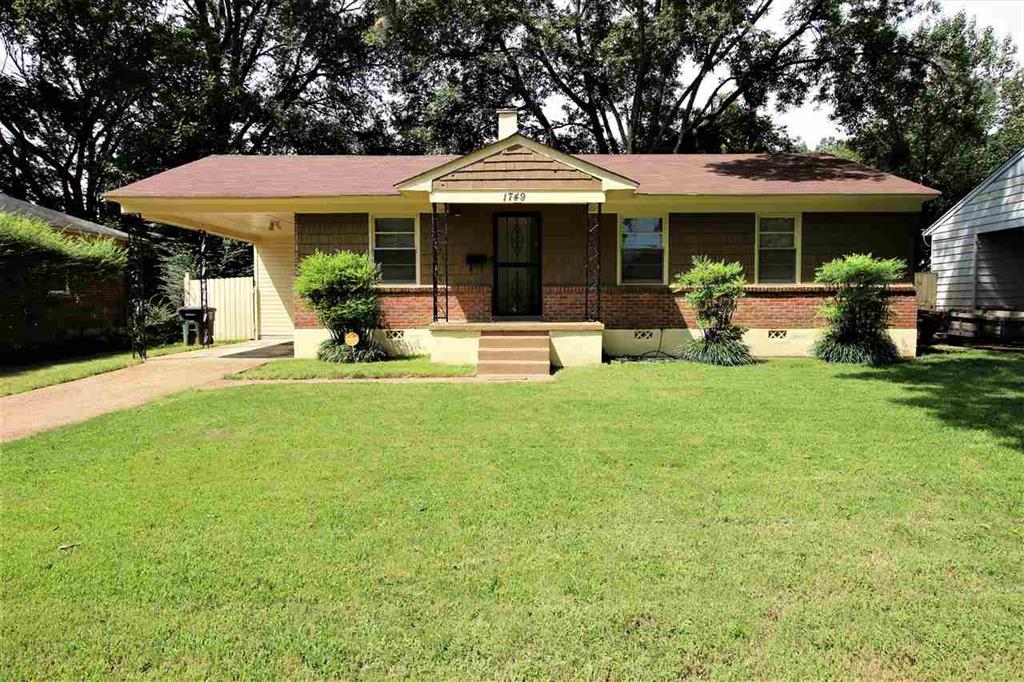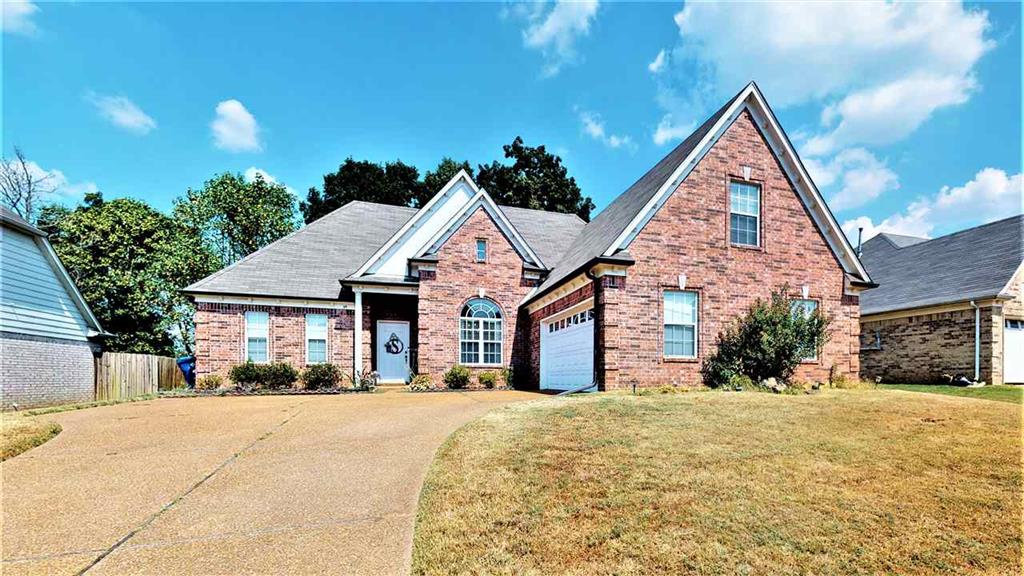 1749 Cornelia 65 Whispering Creek
SOLD 11/4/19 SOLD 10/31/19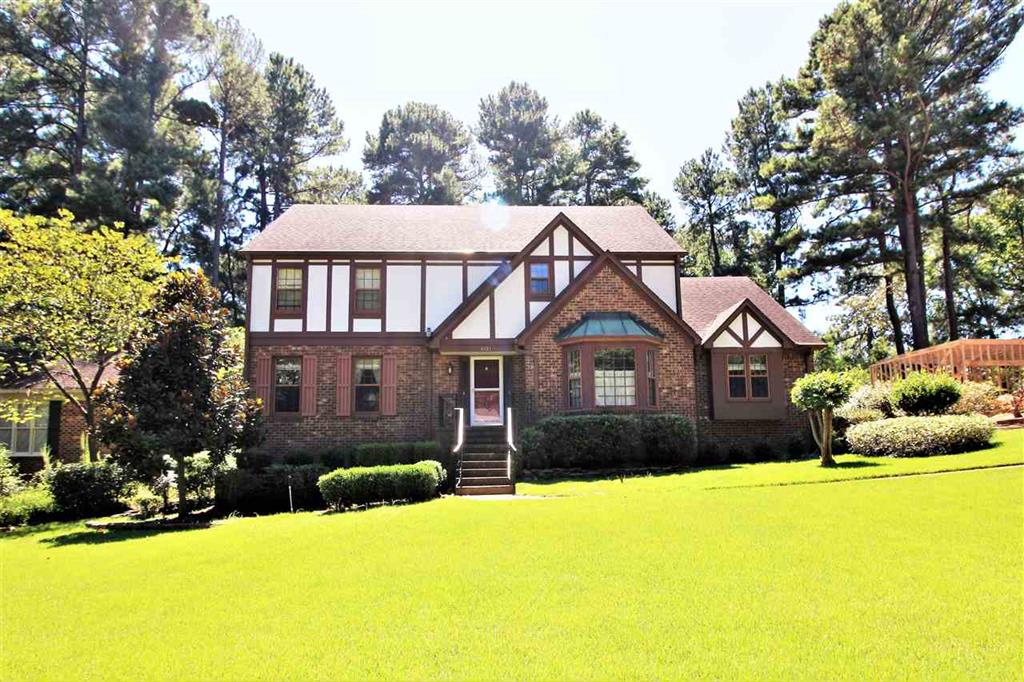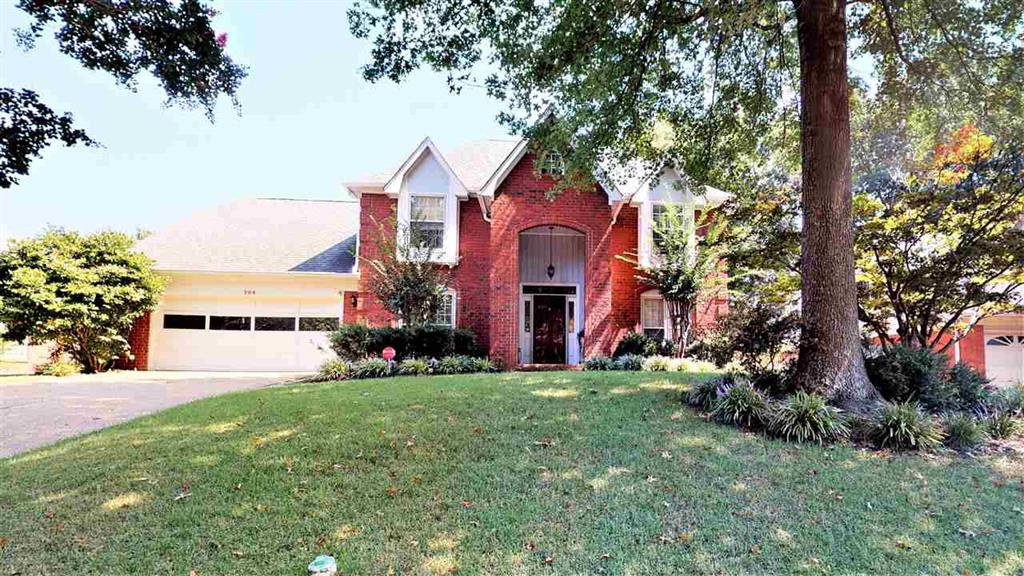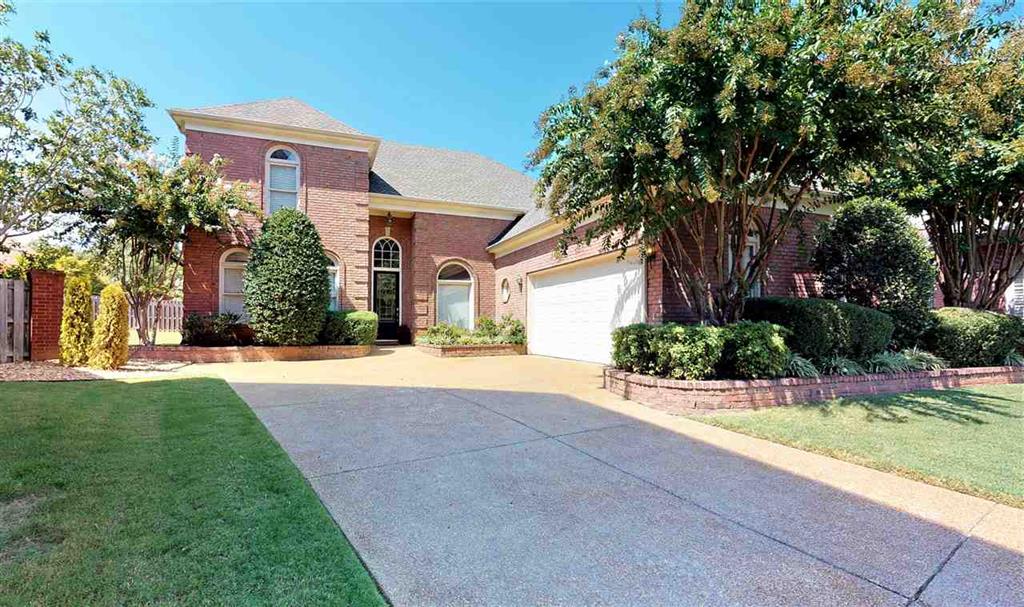 8431 Hunters Horn 284 Summerfield 3049 Oakleigh Manor
$312,500 $220,000 $459.900
Germantown, TN Cordova, TN Germantown, TN
SOLD 10/31/19 SOLD 10/30/19 SOLD 10/30/19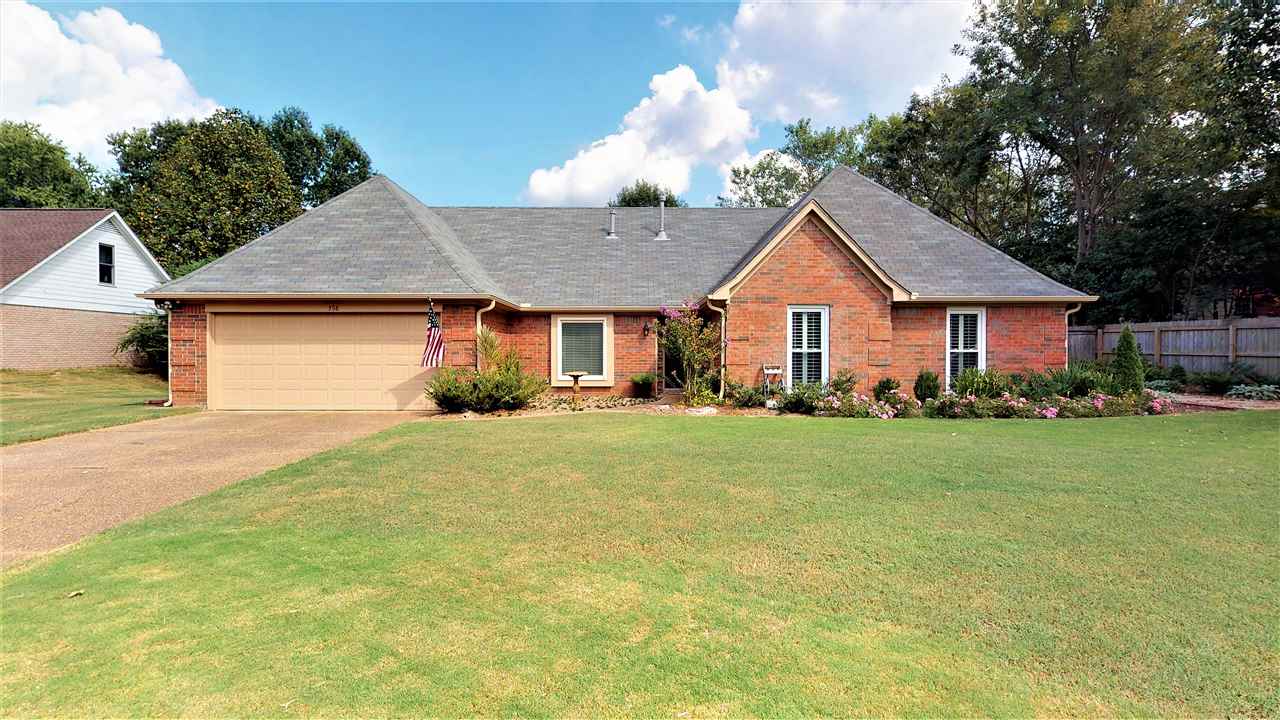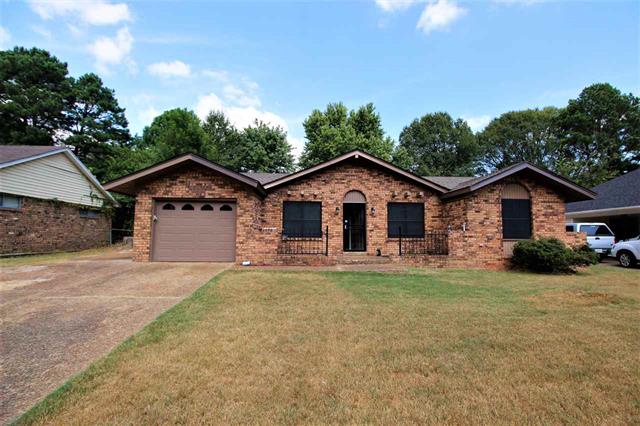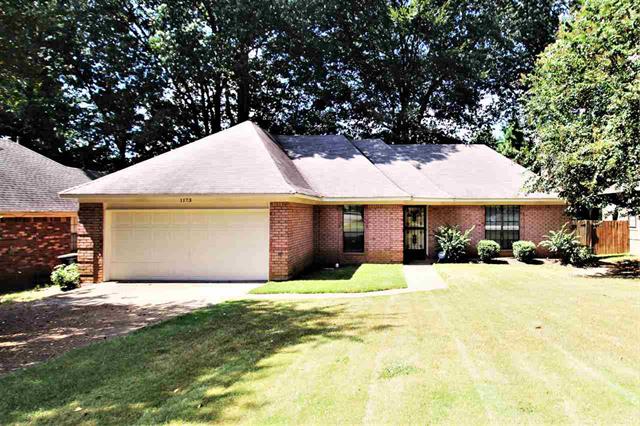 598 Greenbank 6320 Limewood Ave 1173 Harpeth Dr
$330,000 $130,000 $145,000
Collierville, TN Memphis, TN Memphis, TN
SOLD 10/28/19 SOLD 10/25/19 SOLD 10/24/19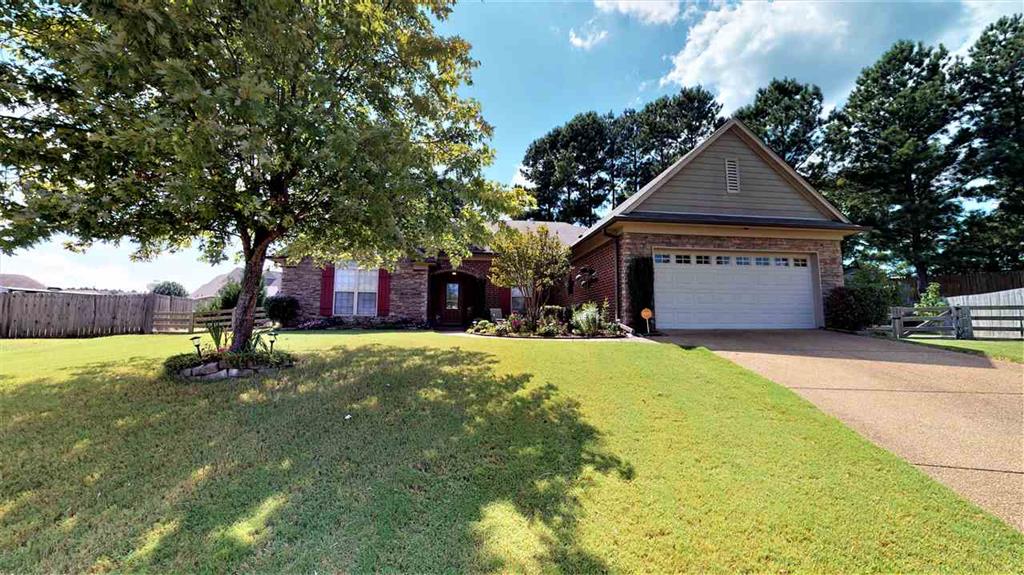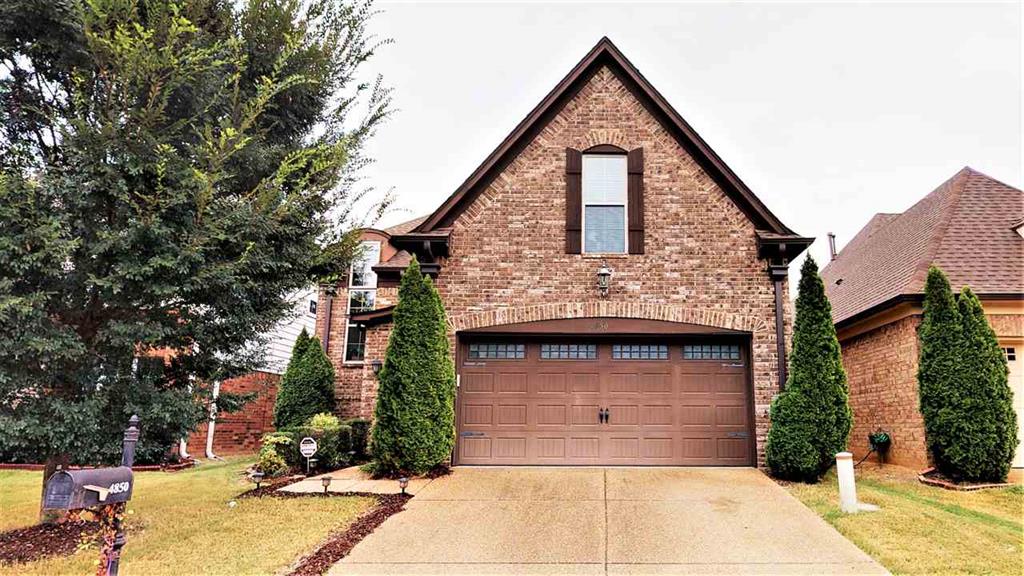 5049 Foggy River 7692 Stout Rd 4850 Saddlehorn Cv
Bartlett, TN Germantown, TN Memphis, TN
$252,000 $285,000 $235,000
SOLD 10/22/19 SOLD 10/17/19 SOLD 10/17/19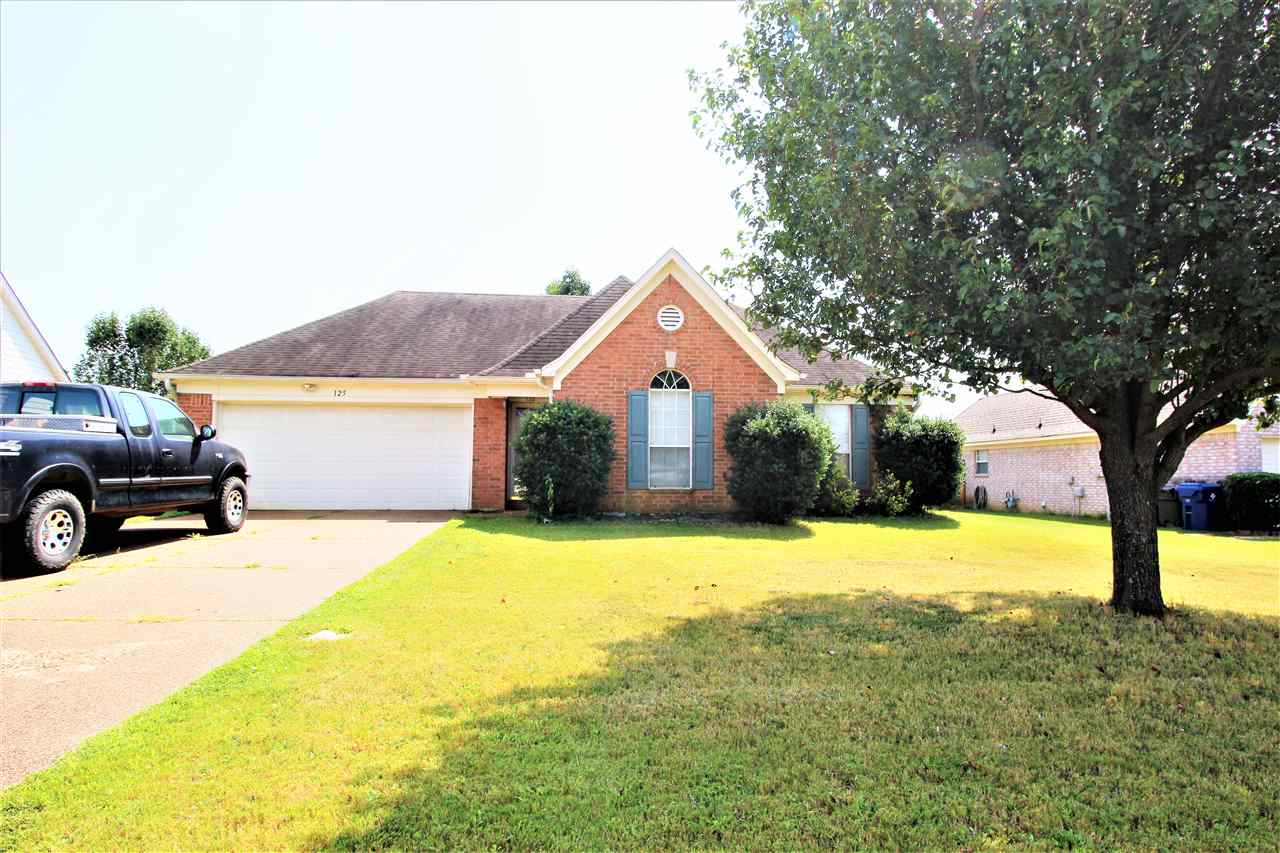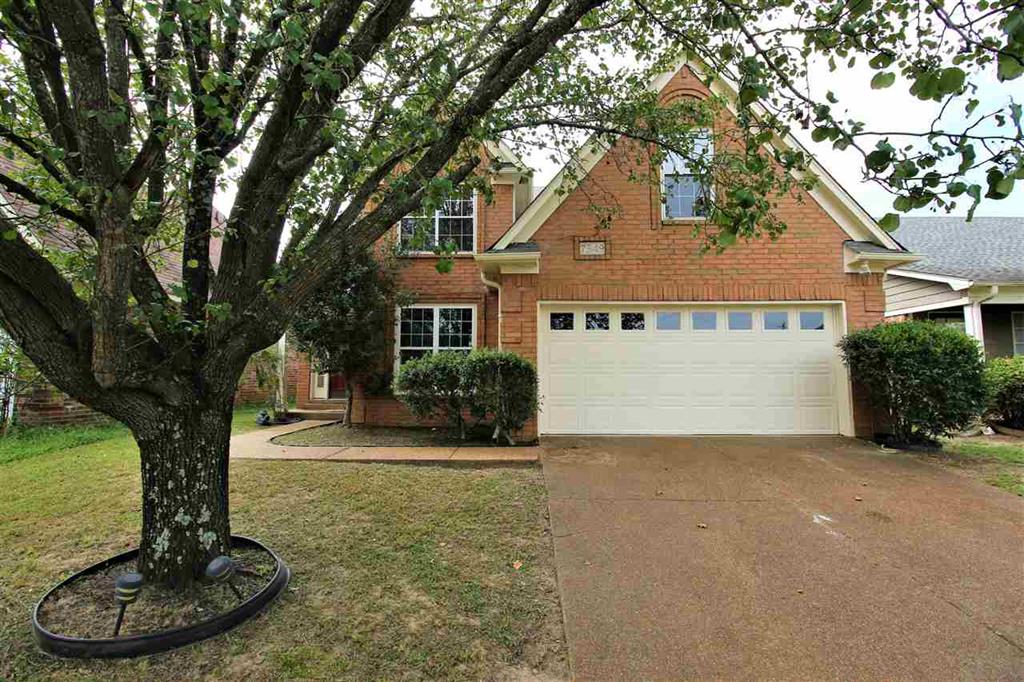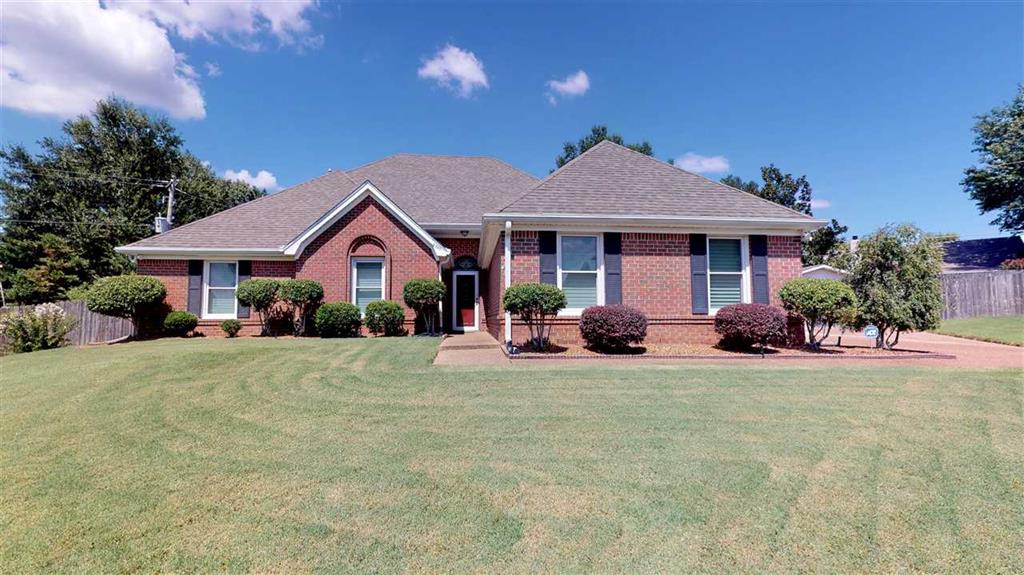 125 Garden View 7349 Appling Ridge 8840 Kenbrook
Oakland, TN Cordova, TN Cordova, TN
$149,900 $180,000 $215,500
SOLD 10/11/19 SOLD 10/9/19 SOLD 9/26/19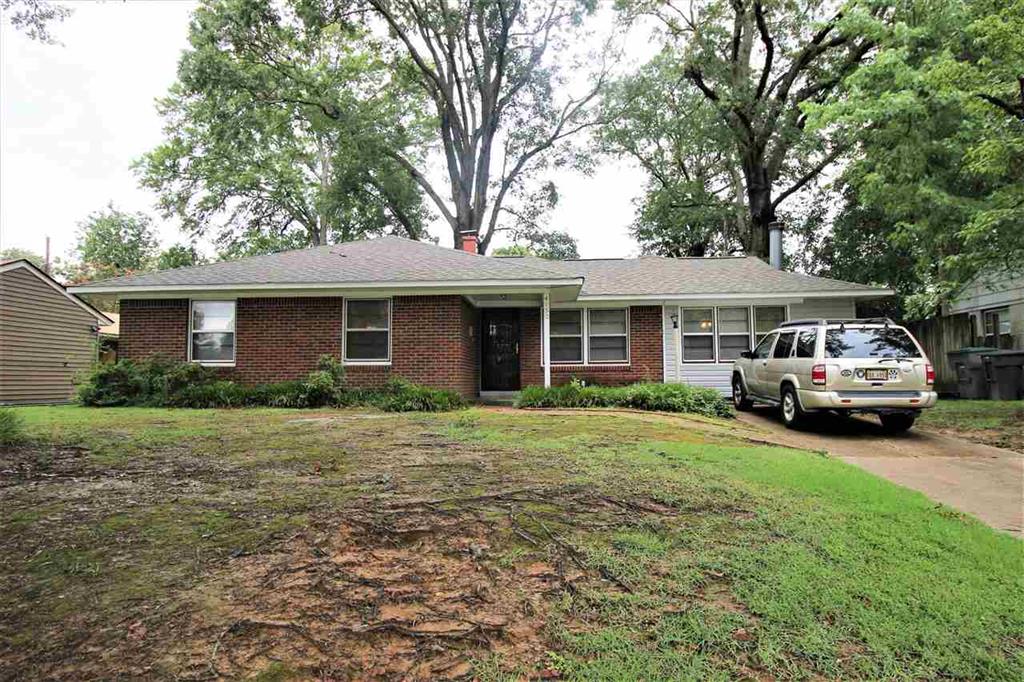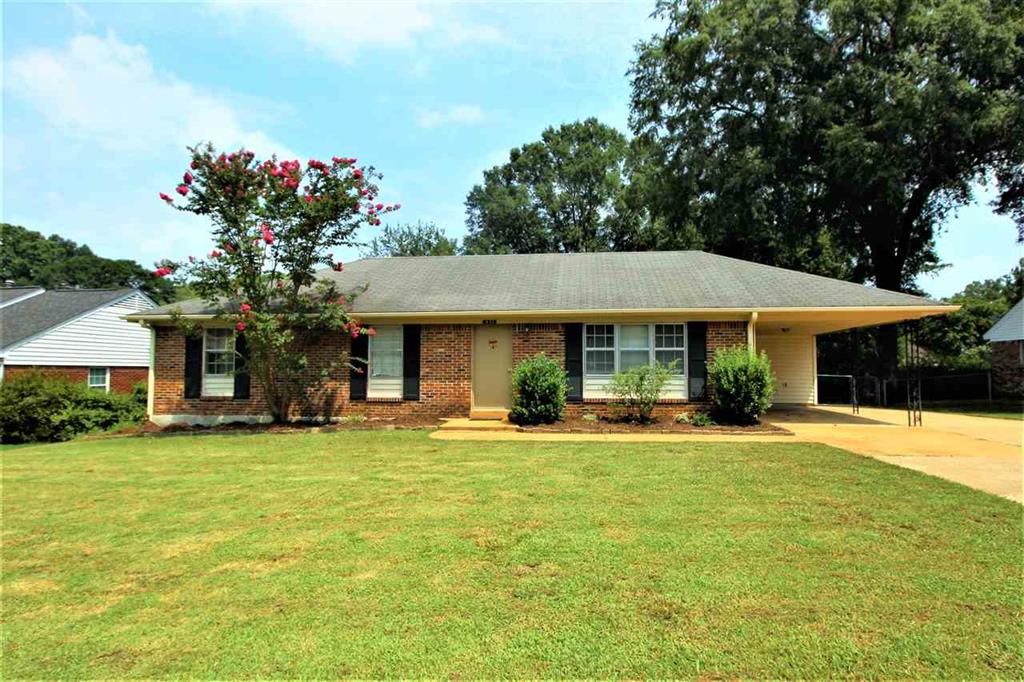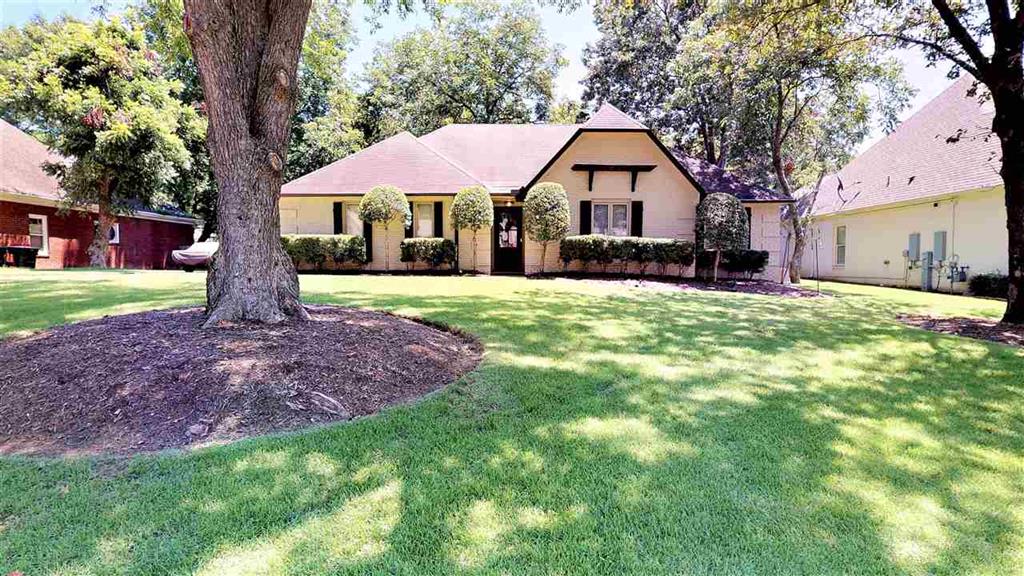 4850 Parkside 6310 Jupiter 596 Royal Pecan Way
Memphis, TN Bartlett, TN Collierville, TN
$182,500 $135,000 $280,250
SOLD 9/23/19 SOLD 9/23/19 SOLD 9/25/19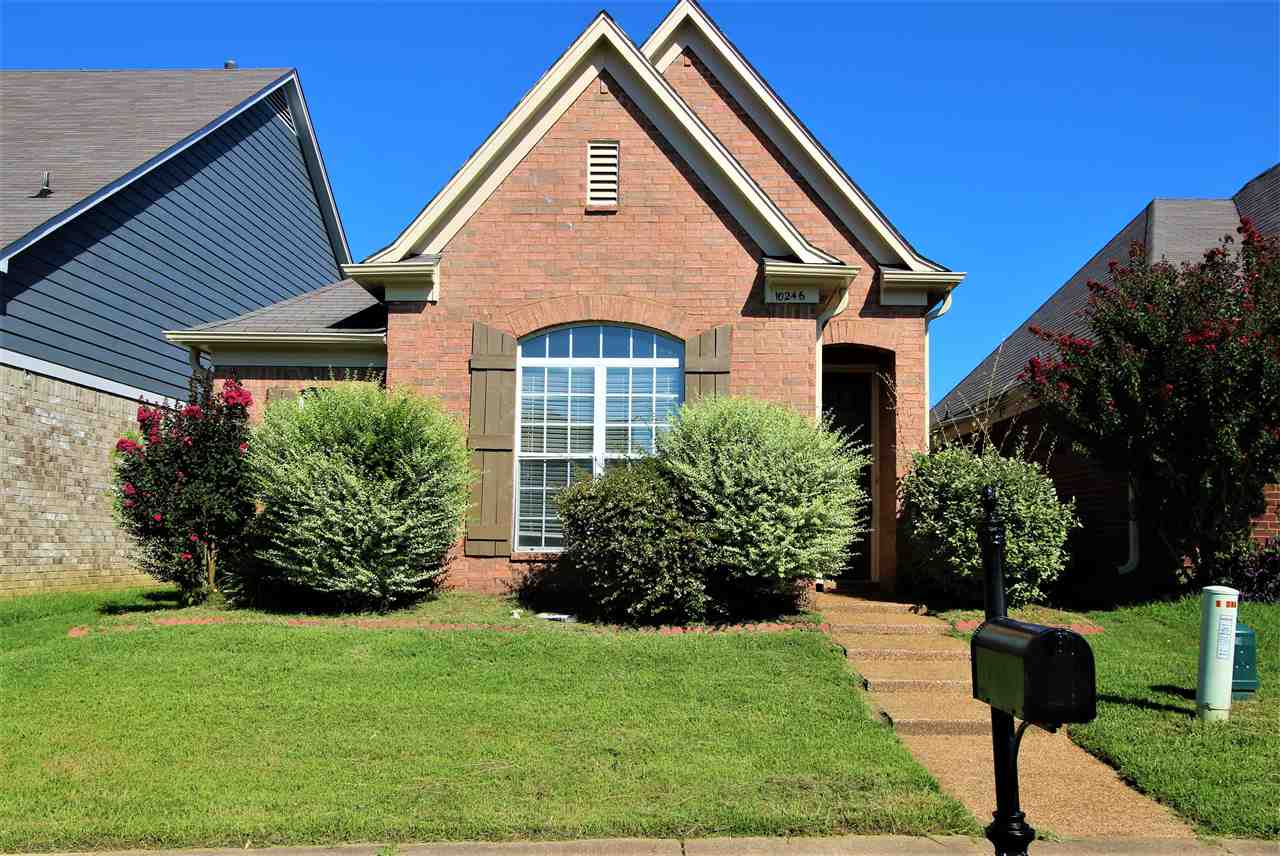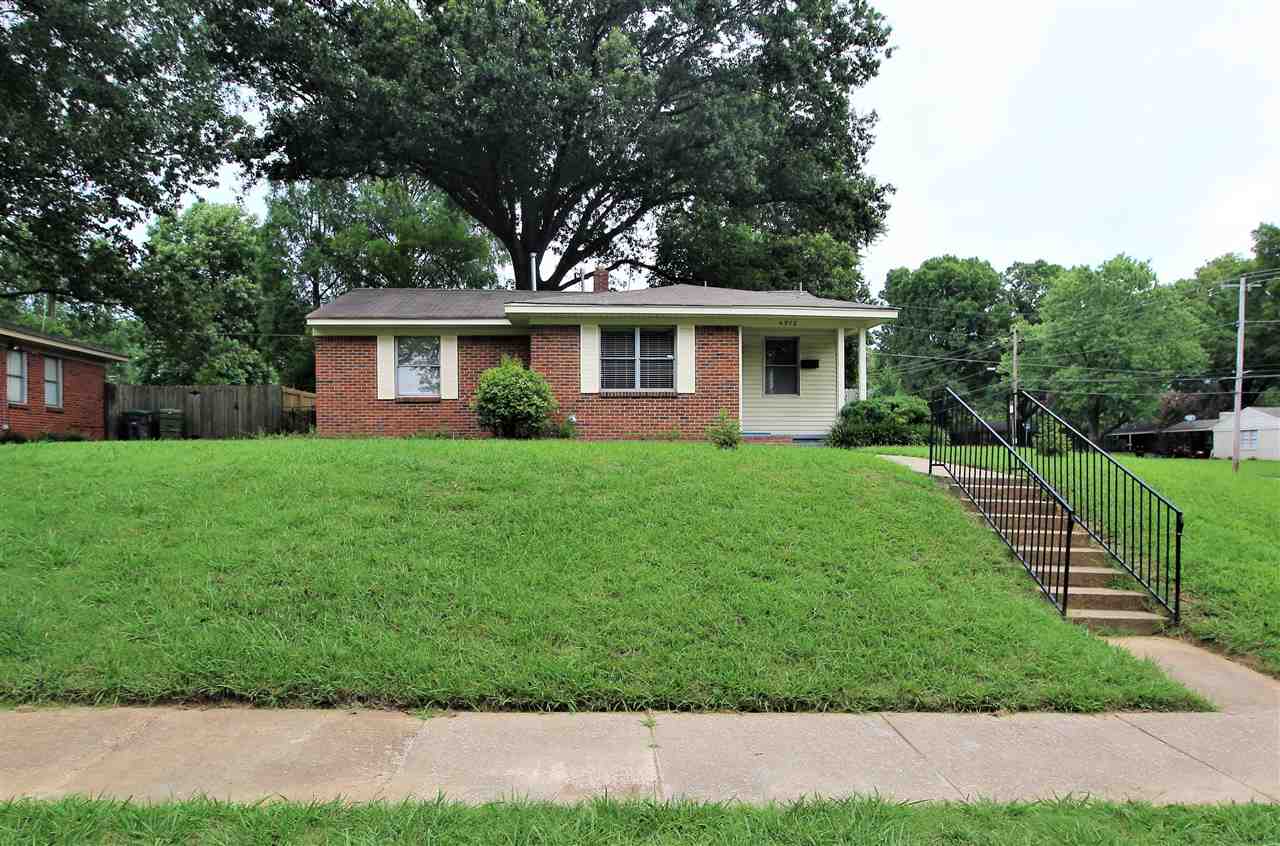 10246 Sterling Ridge 4972 Verne 4075 Hadley
Cordova, TN Memphis, TN Lakeland, TN
$145,000 $125,000 $340,000
SOLD 9/18/19 SOLD 9/20/19 SOLD 9/20/19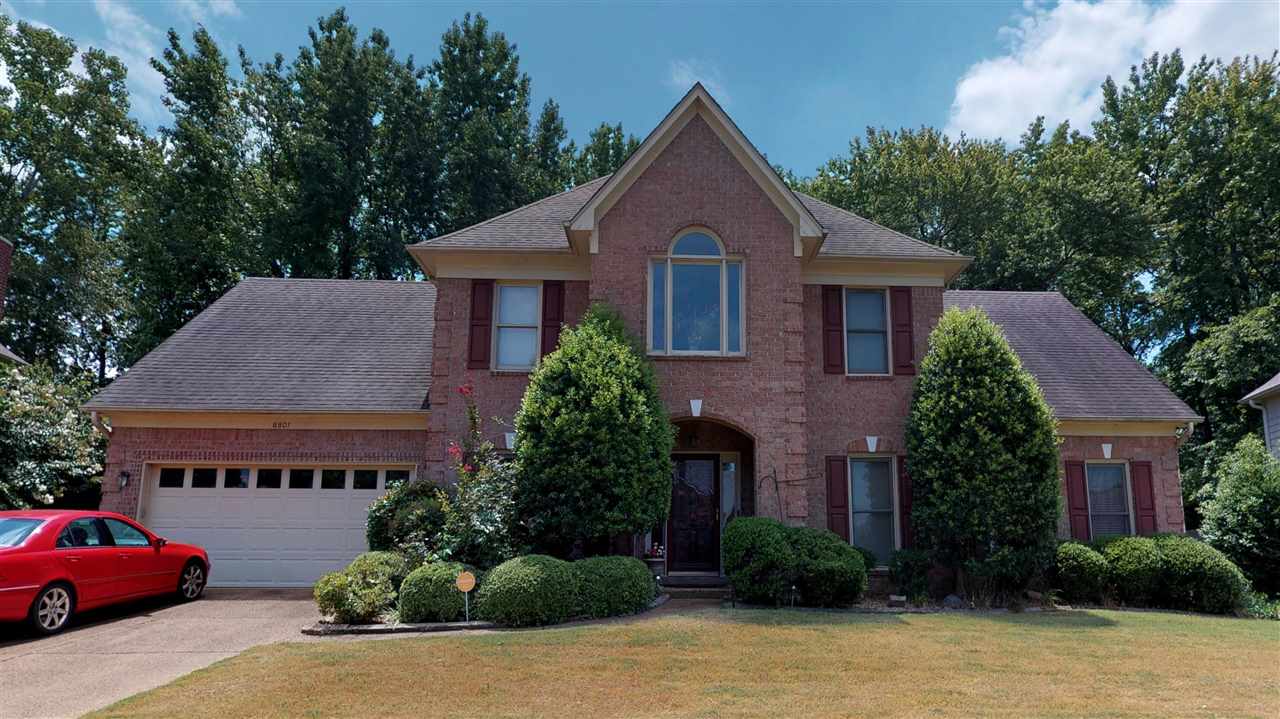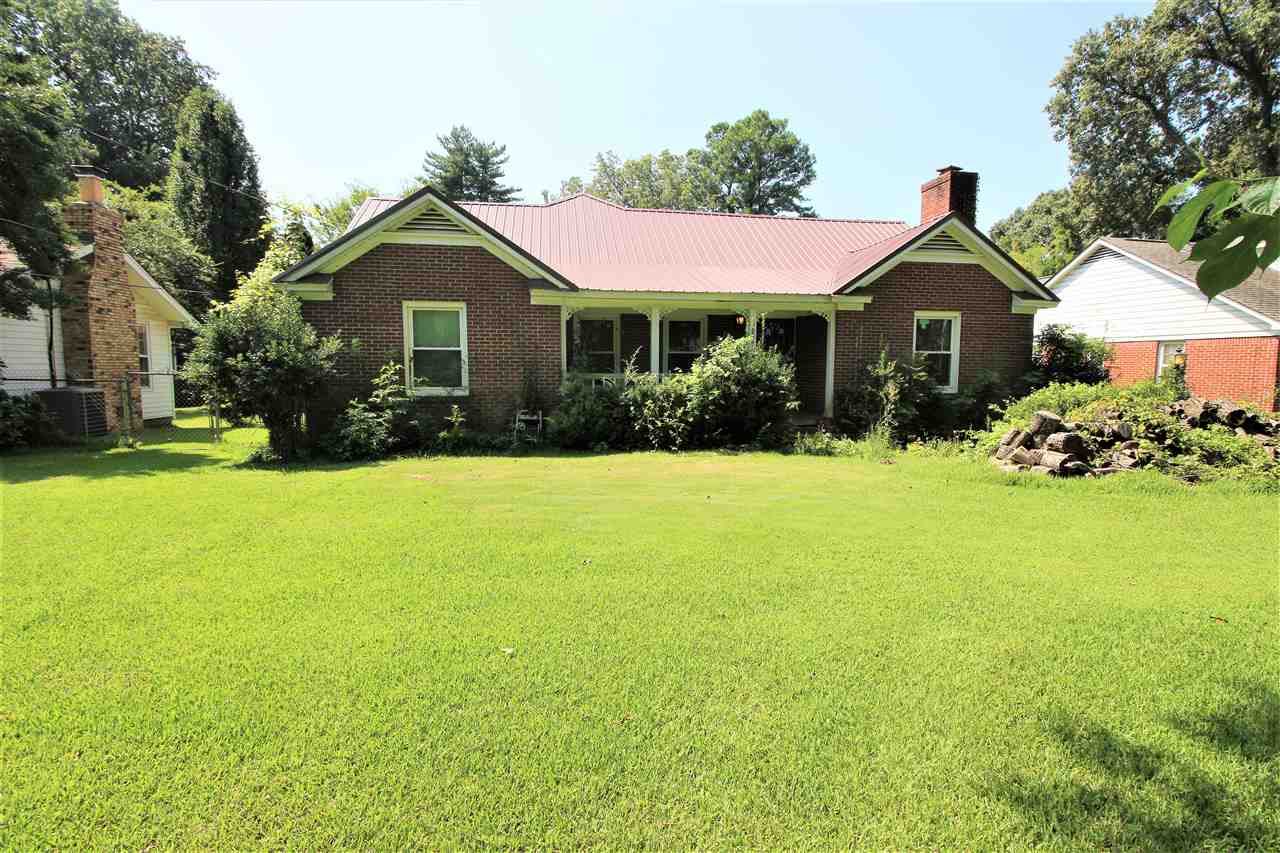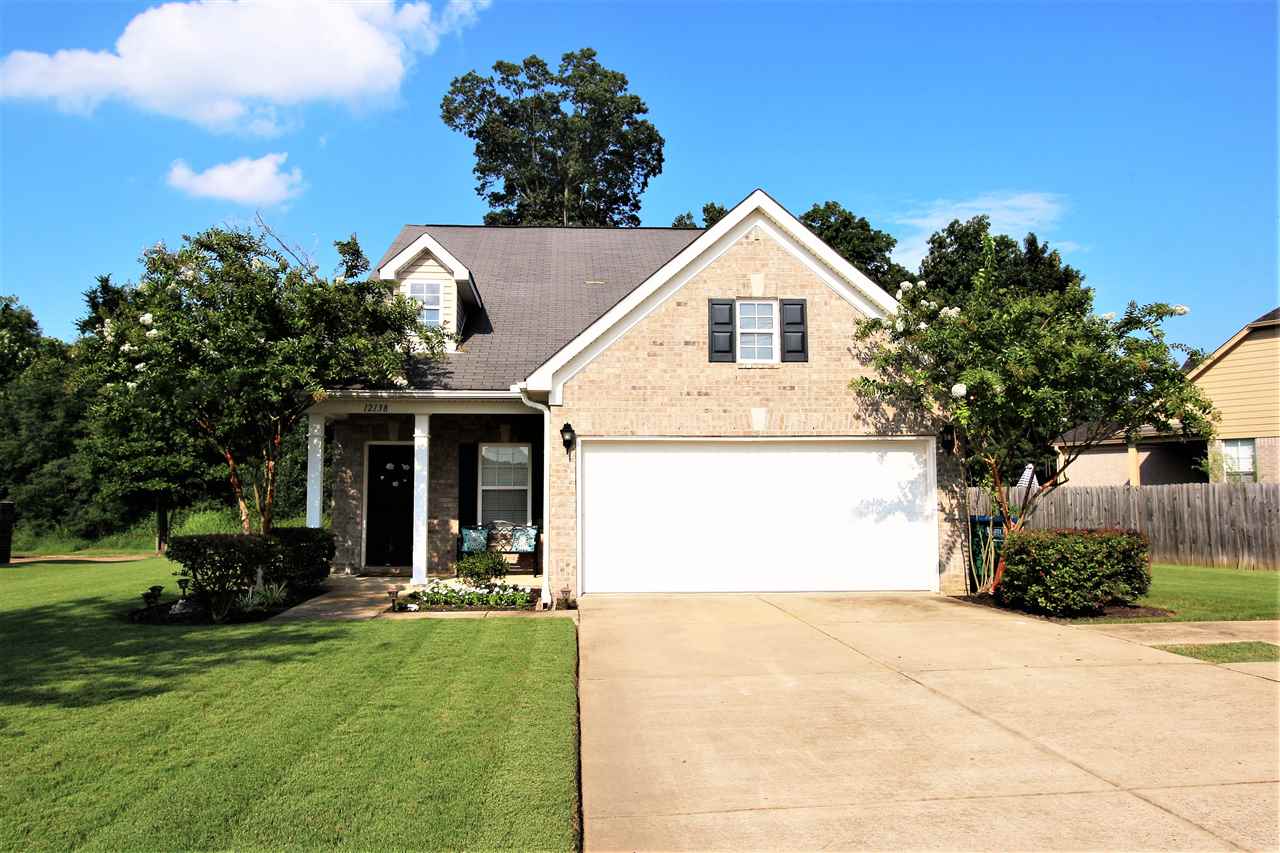 8801 Dewberry 3695 Guernsey 12138 Longleaf Oak Trl.
Cordova, TN Memphis, TN Arlington TN
$215,000 $105,000 $210,000
SOLD 9/4/19 SOLD 9/4/19 SOLD 9/12/19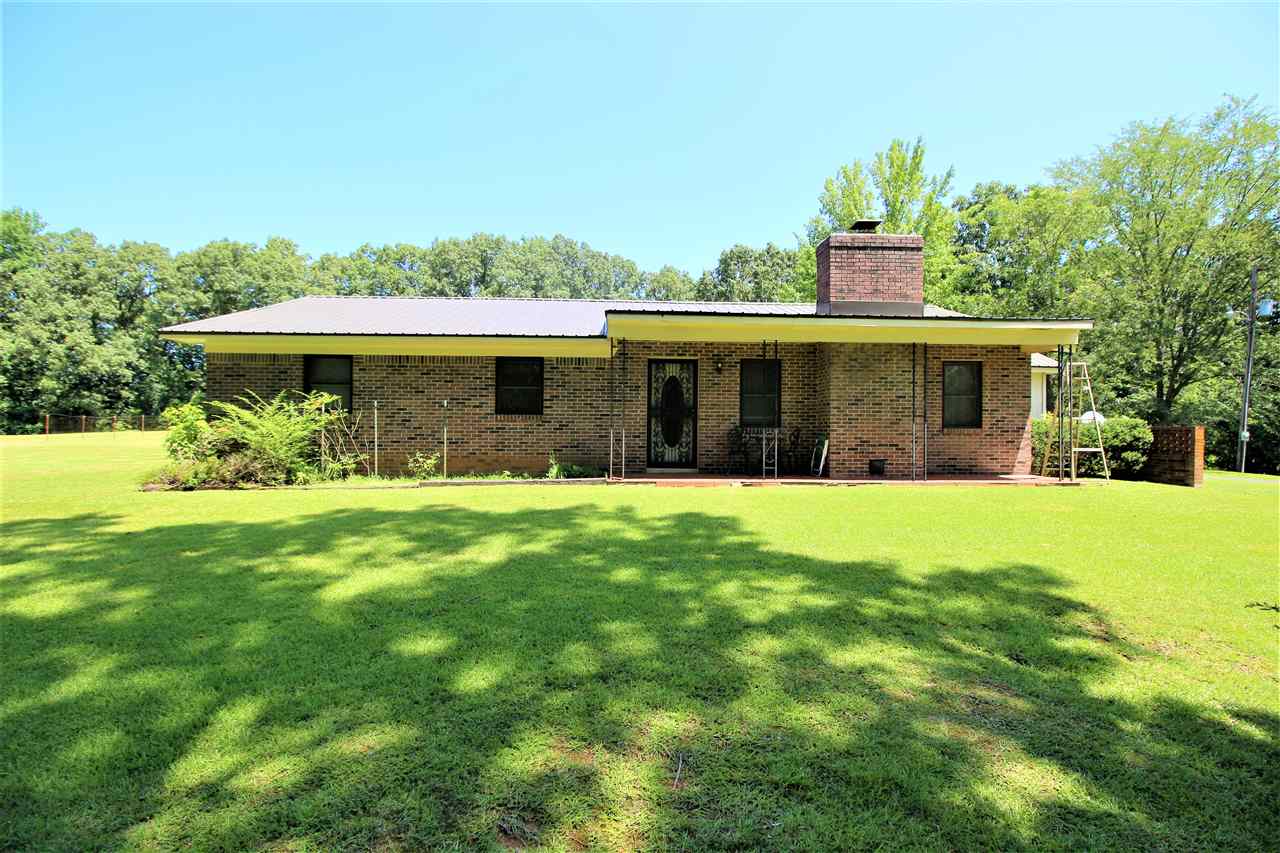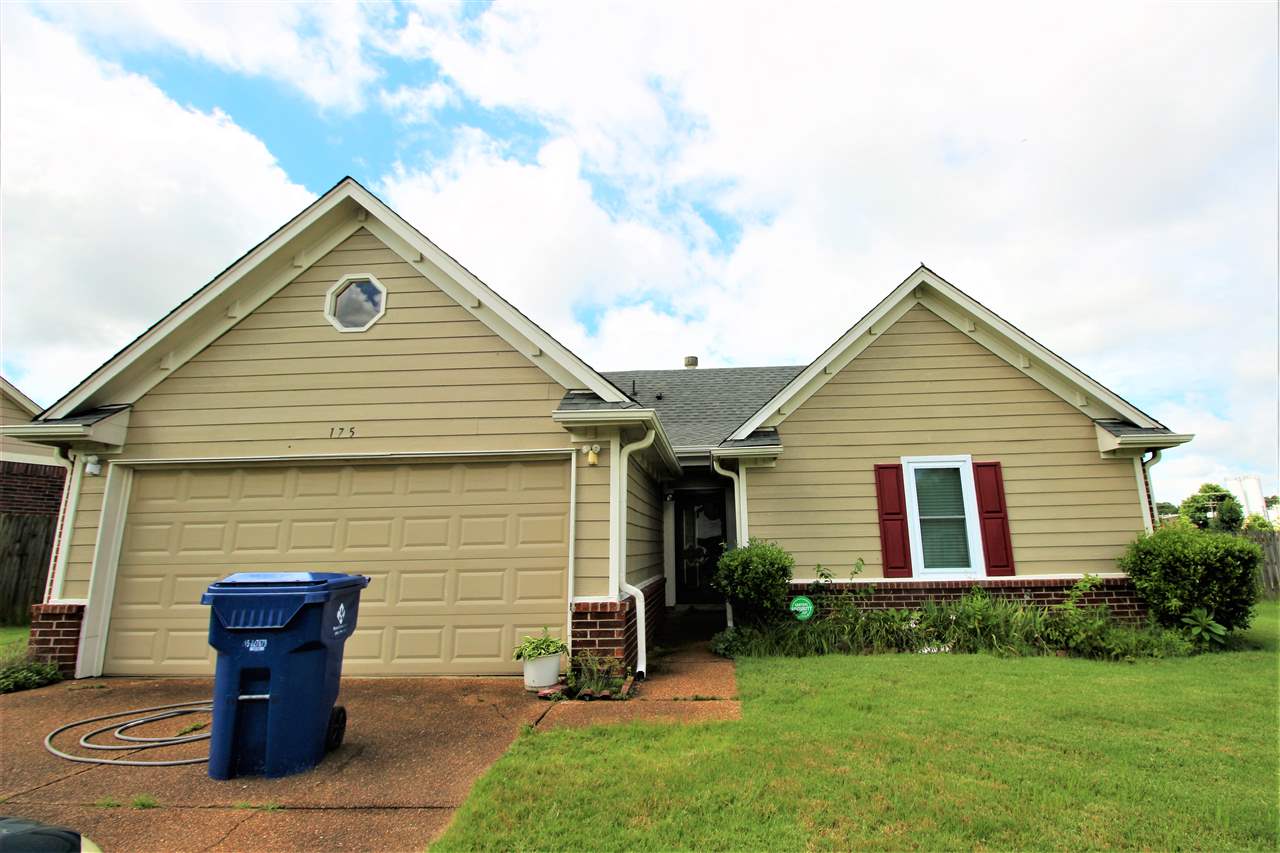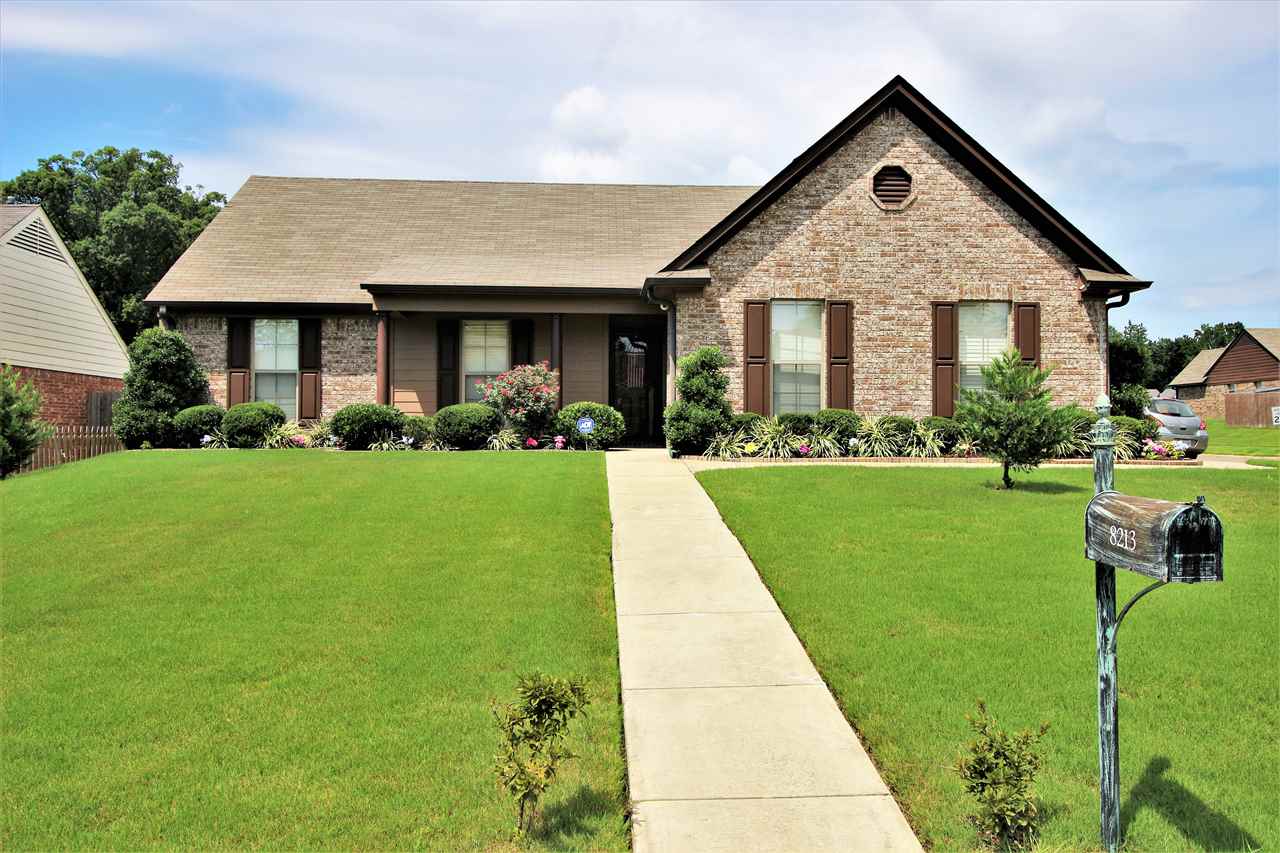 330 Clement Dr 175 Greer Ln 8213 Park Pike
Rossville, TN Oakland, TN Southaven, MS
$230,000 $140,500 $161,000
SOLD 08/28/19 SOLD 08/29/19 SOLD 08/29/19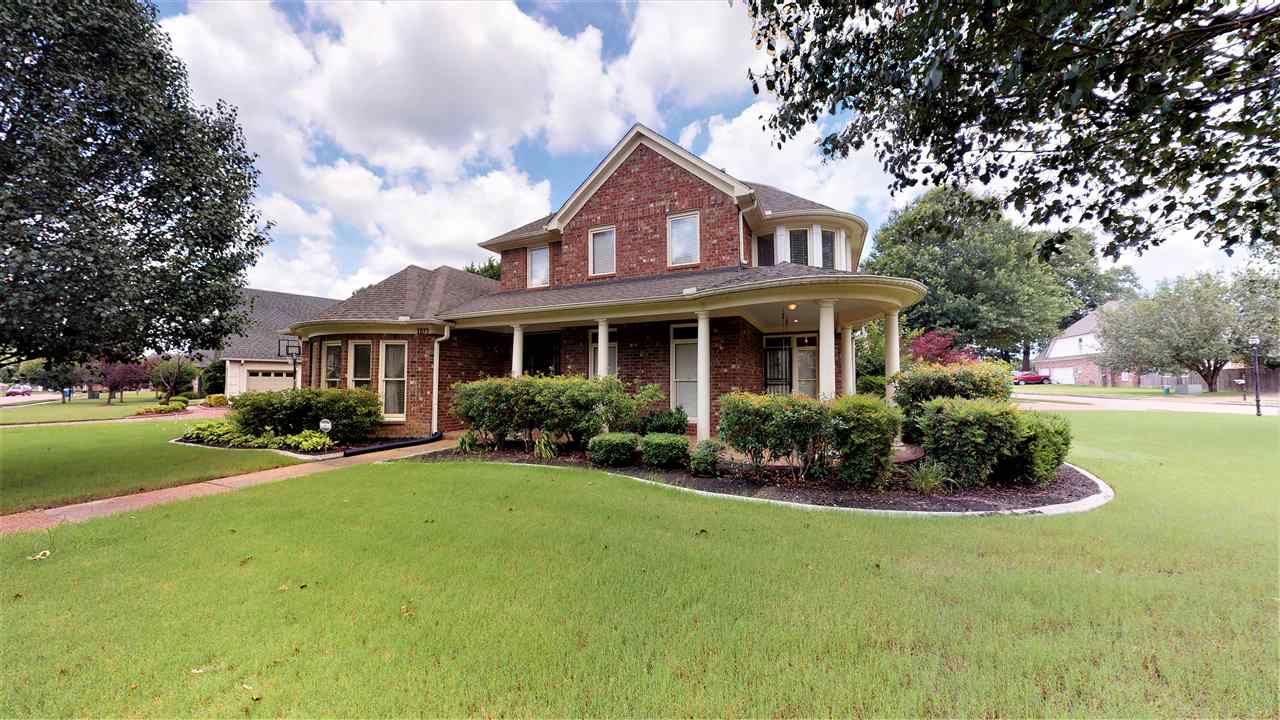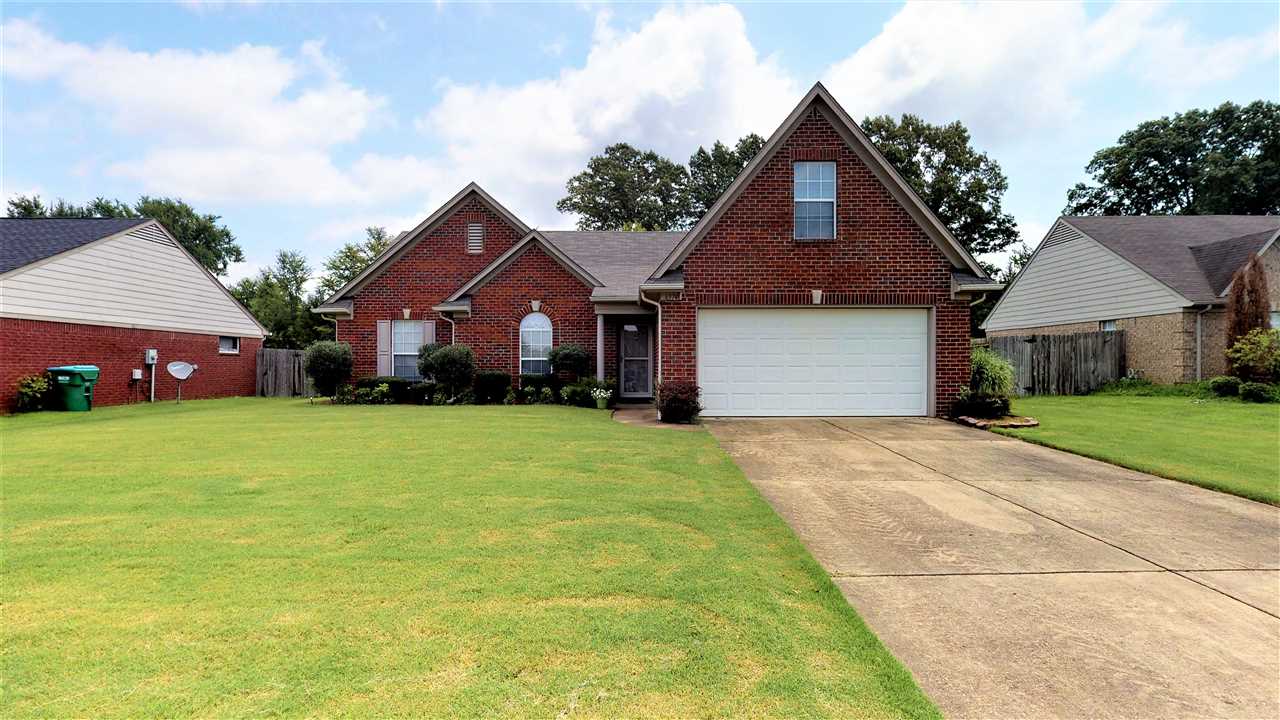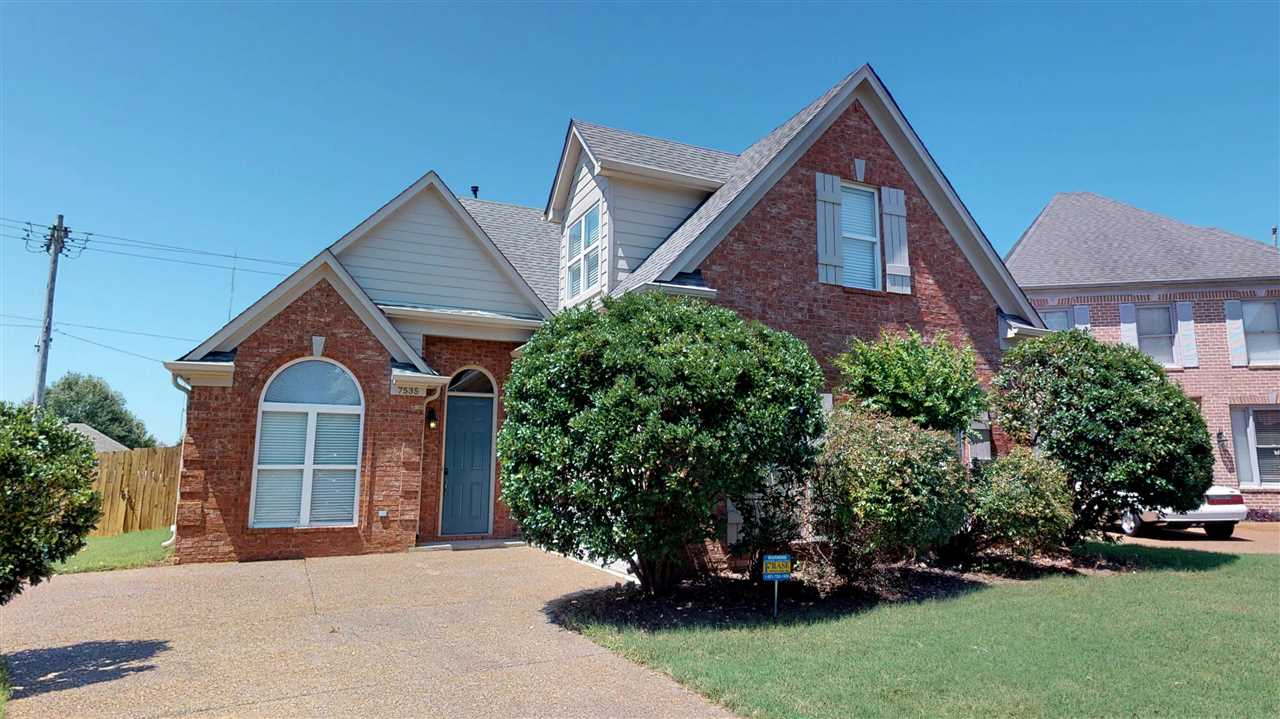 1095 Woodland Glen 6574 White Hawk 7535 Par View
Cordova, TN Olive Branch, MS Cordova, TN
$335,000 $187,000 $197,000
SOLD 8/15/19 SOLD 8/19/19 SOLD 8/26/19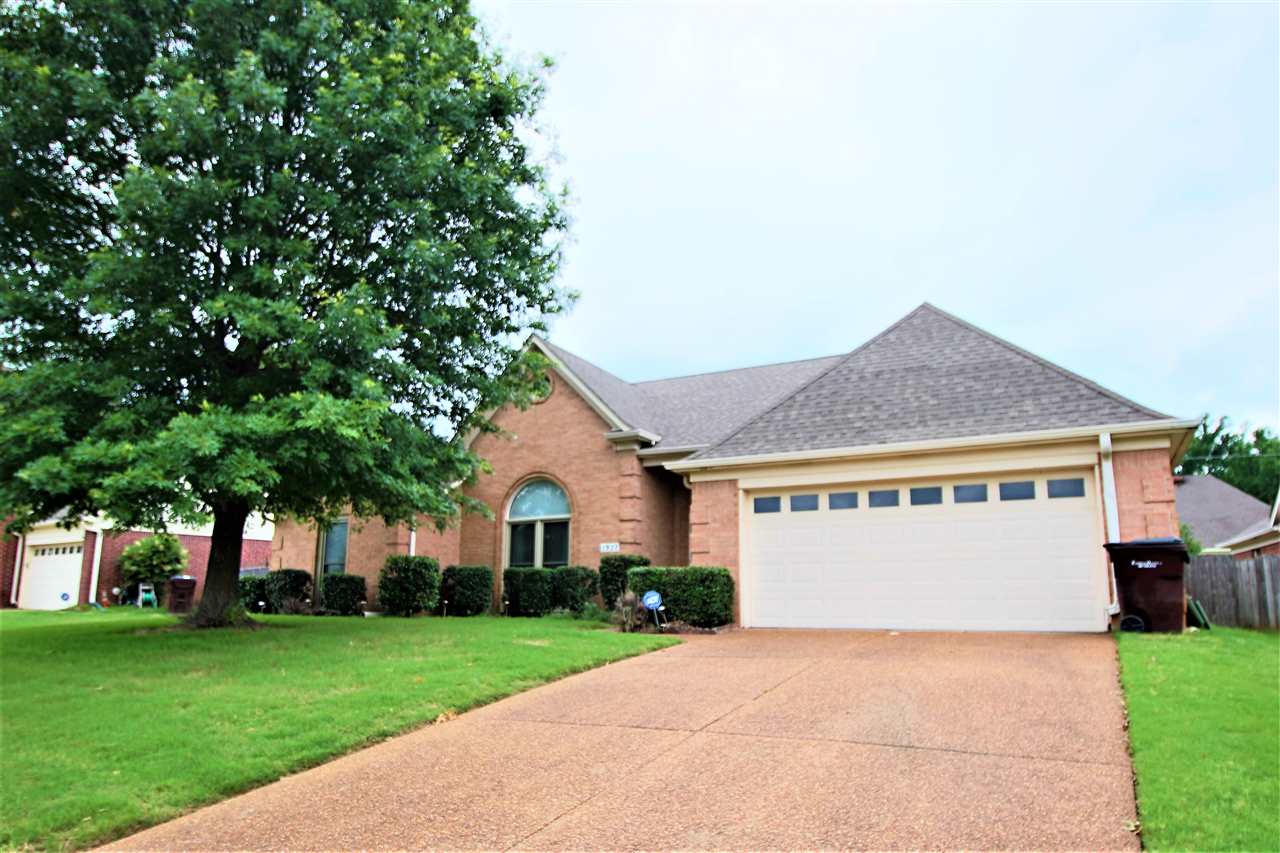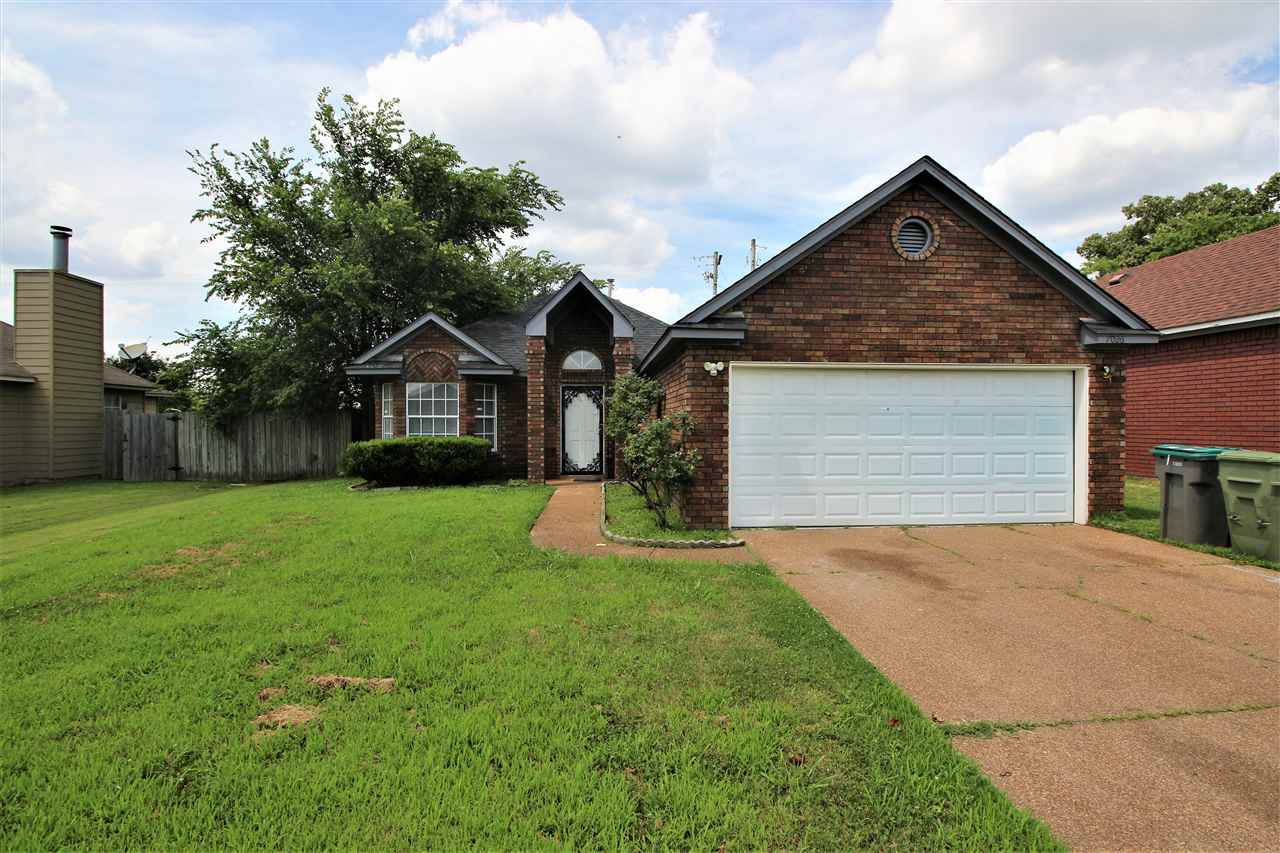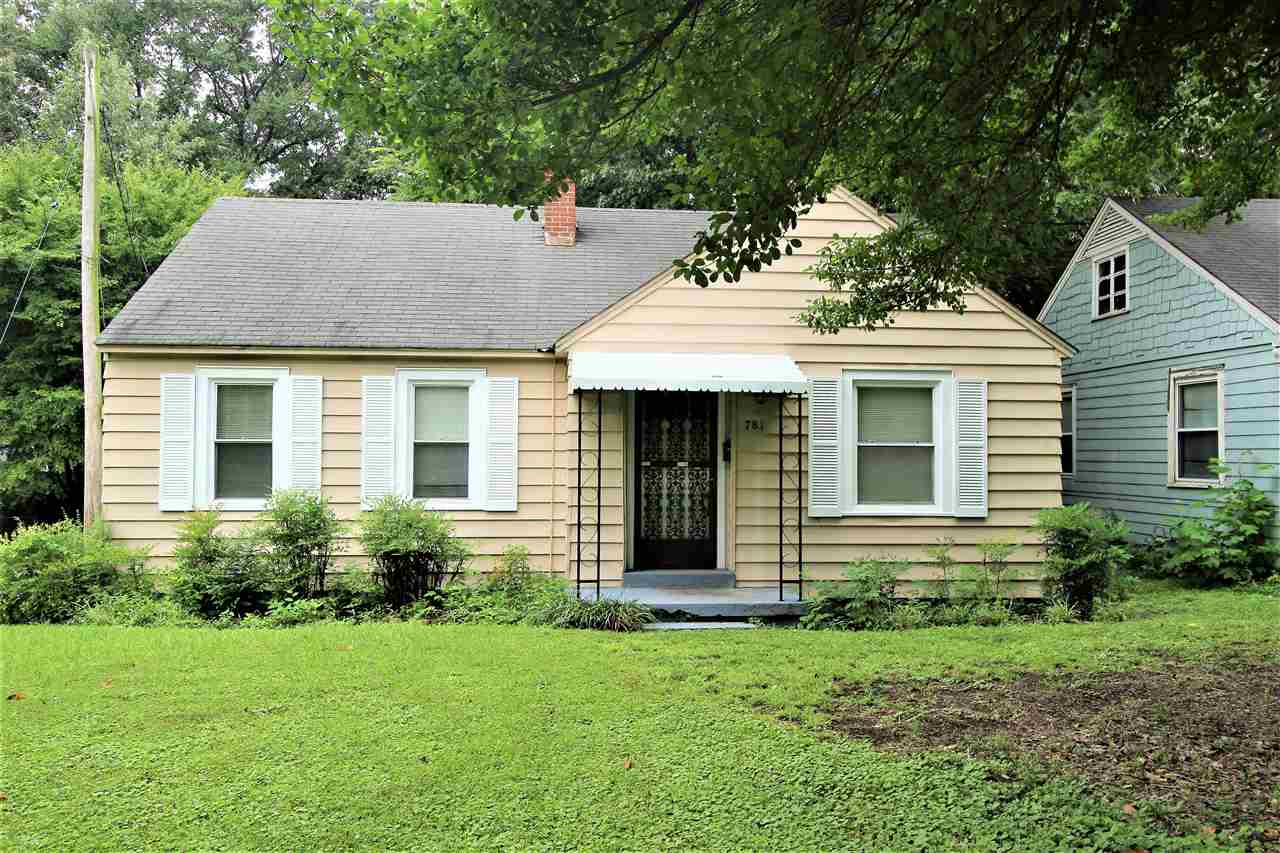 1957 Chimneyrock 7026 Debra Cv 781 S Goodlet
Cordova, TN Memphis, TN Memphis, TN
$188,000 $125,000 $105,000
SOLD 7/31/19 SOLD 8/2/19 SOLD 8/15/19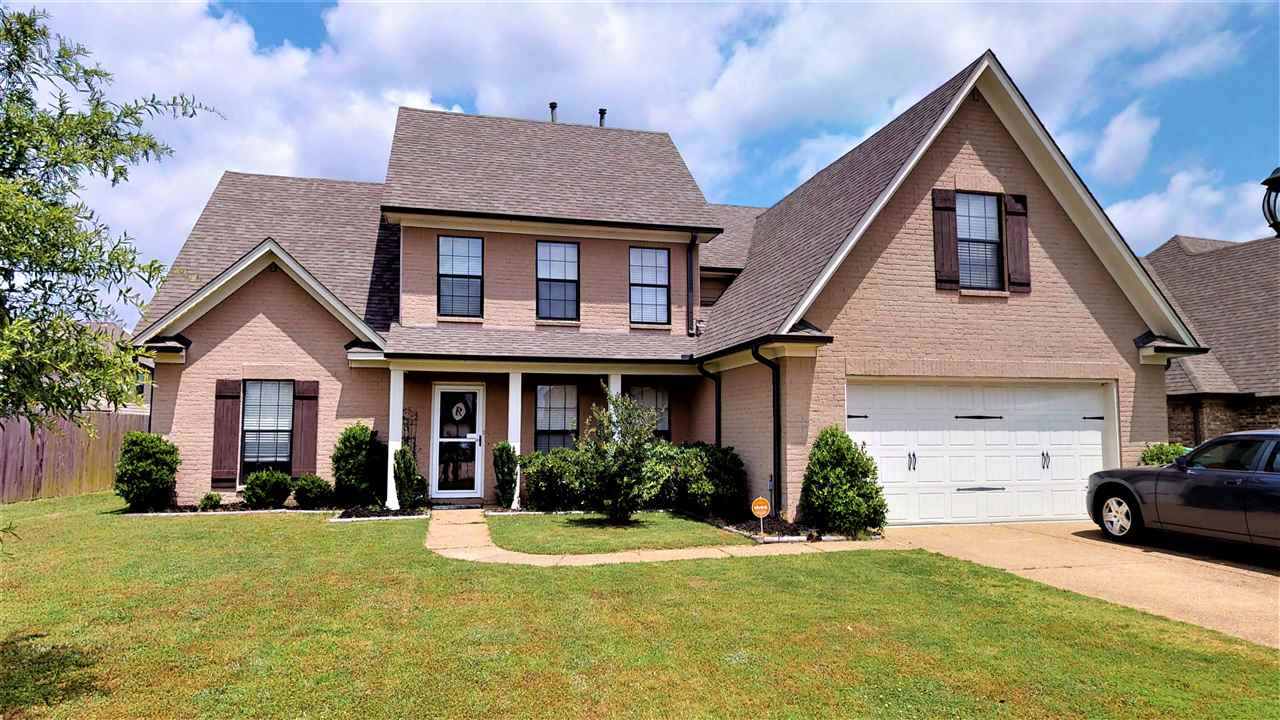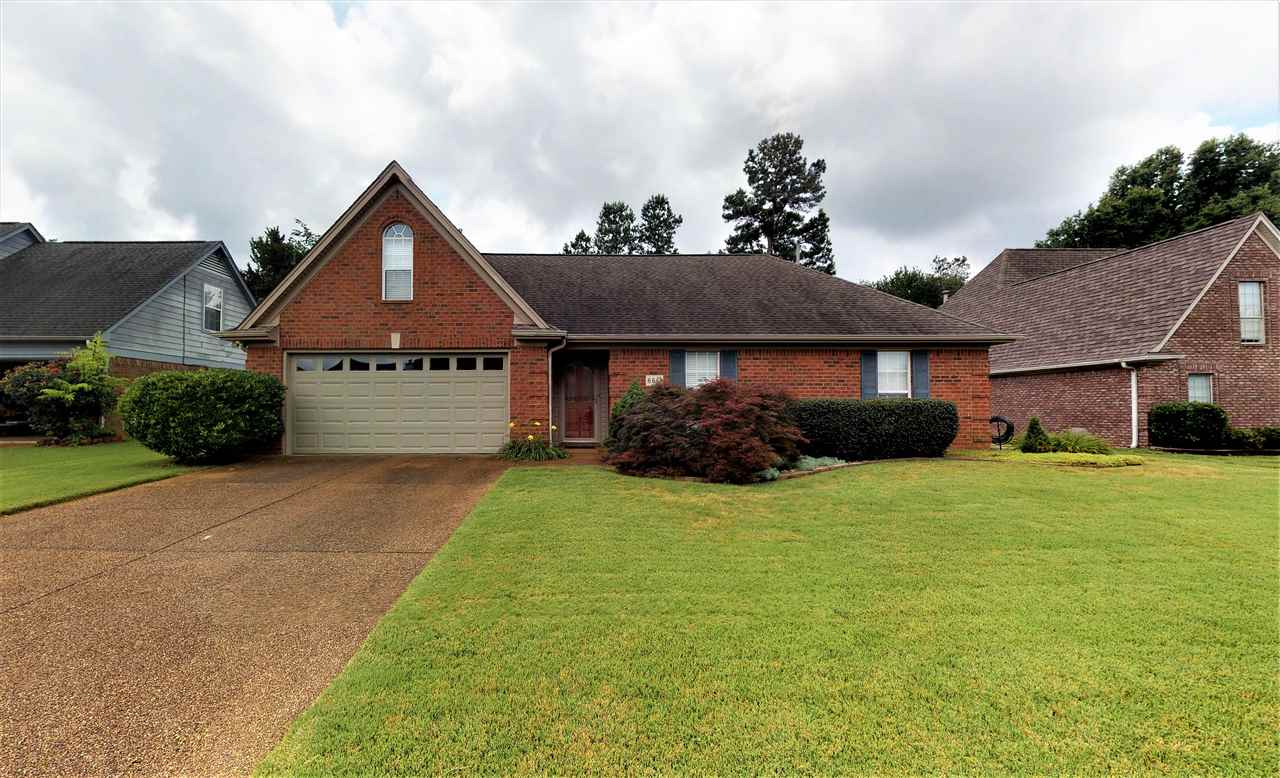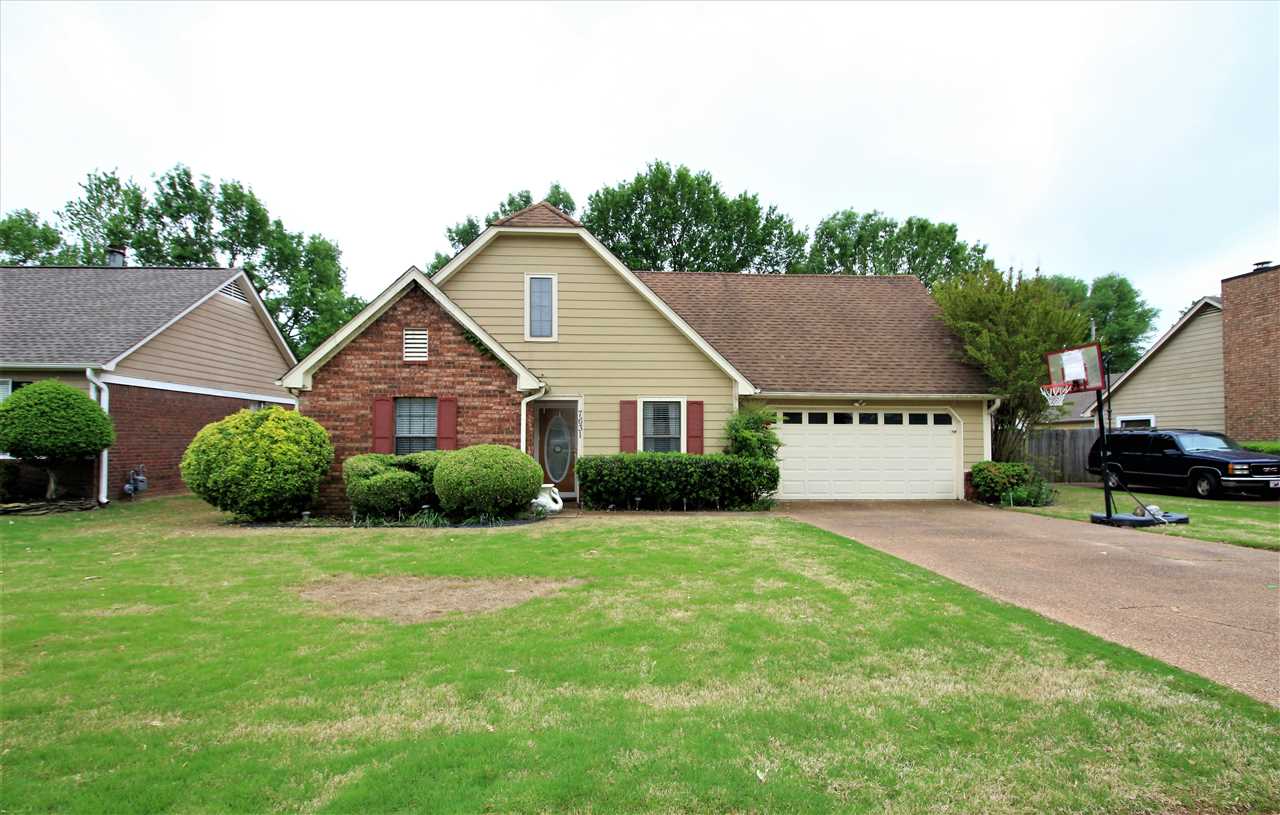 13504 Lapstone 6643 Vallendar 7631 Reese
Olive Branch, MS Bartlett, TN Memphis, TN
$270,000 $201,000 $140,000
SOLD 7/25/19 SOLD 7/25/19 SOLD 7/29/19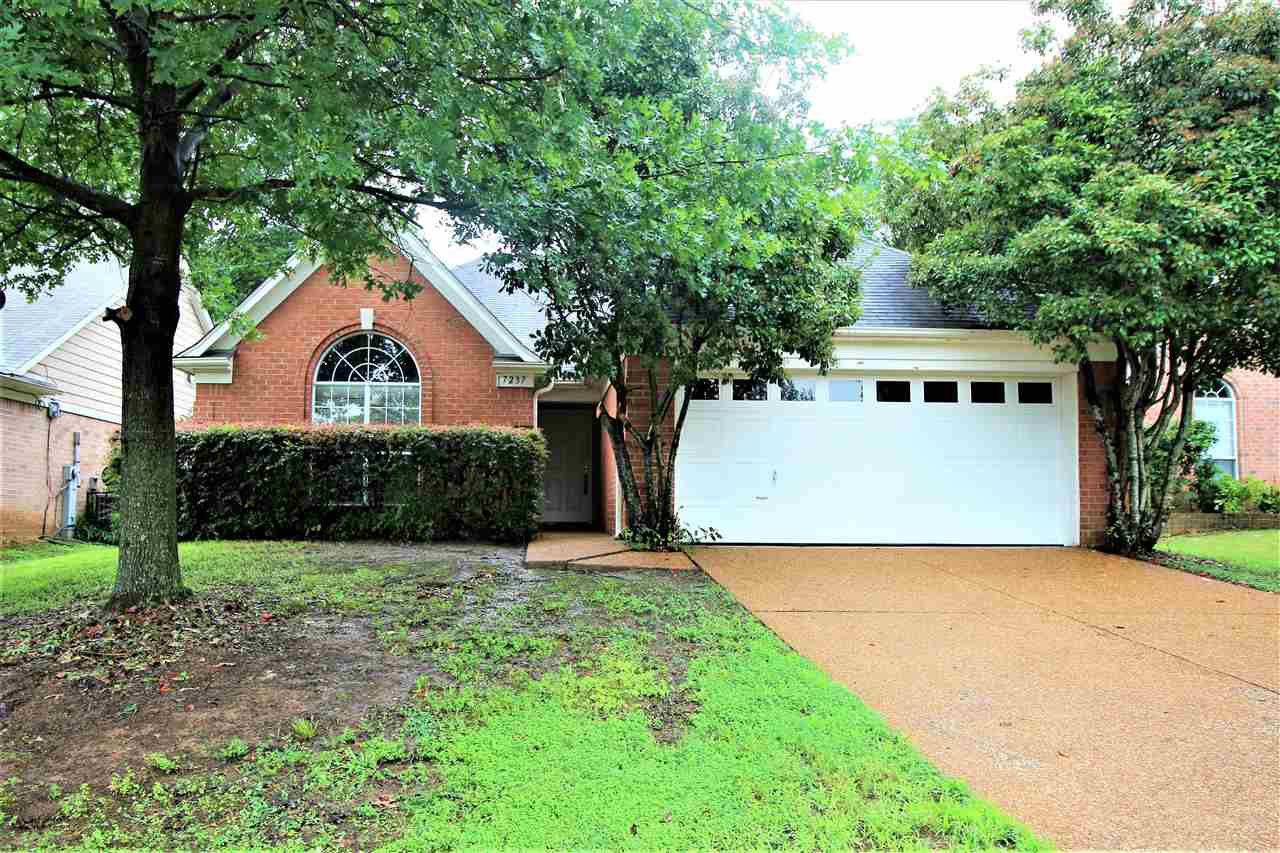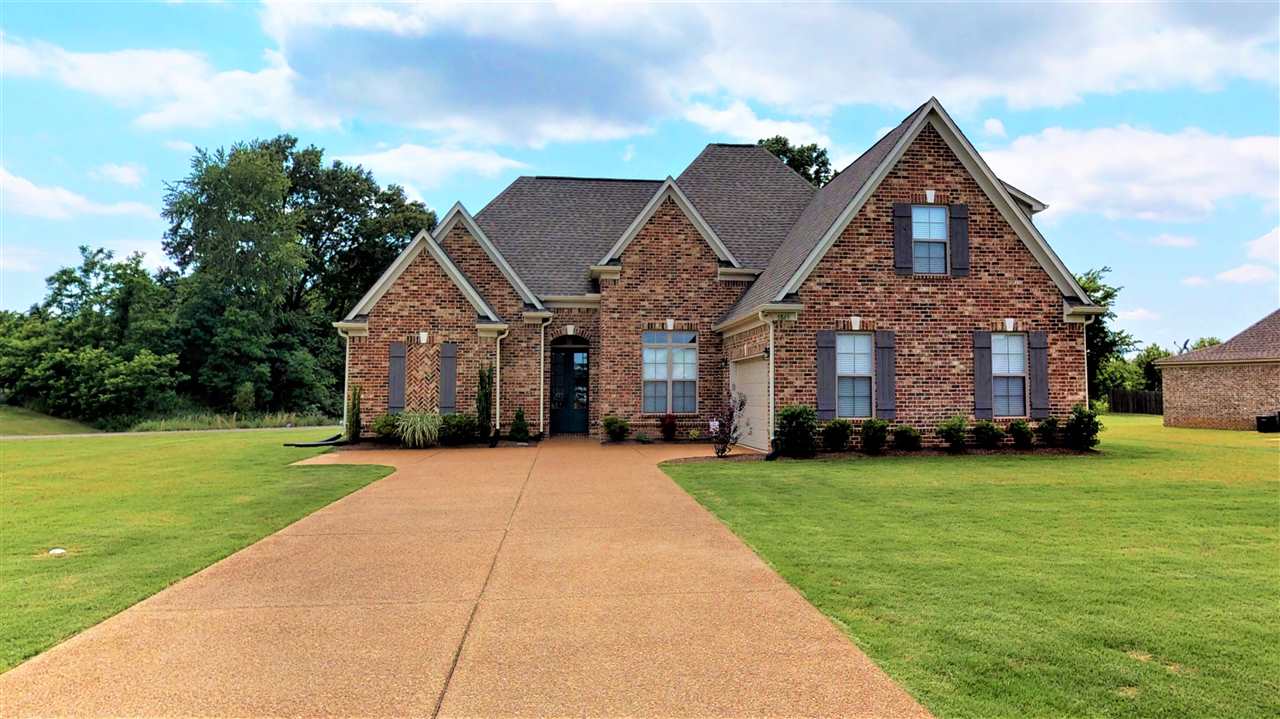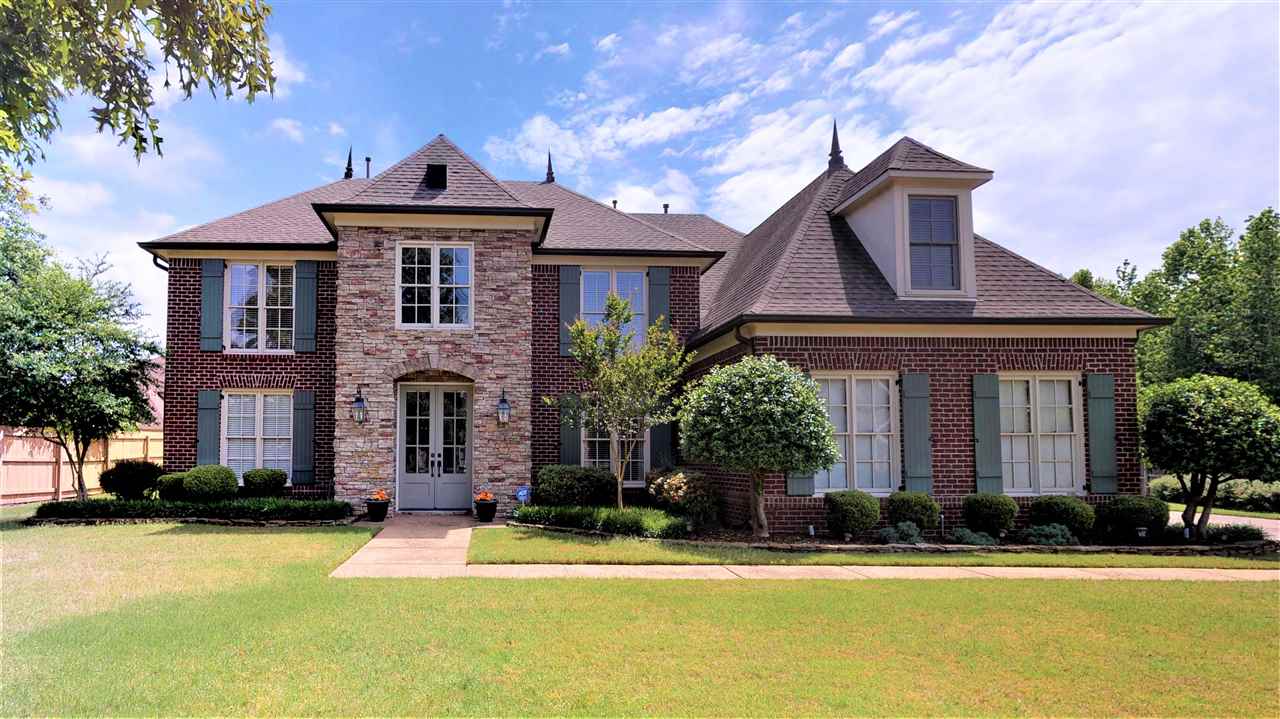 7237 Bridgefield 3865 Marcia Louise 580 Wolf Meadow
Cordova, TN Southaven, MS Cordova, TN
$147,000 $289,900 $340,000
SOLD 7/22/19 SOLD 7/23/19 SOLD 7/24/19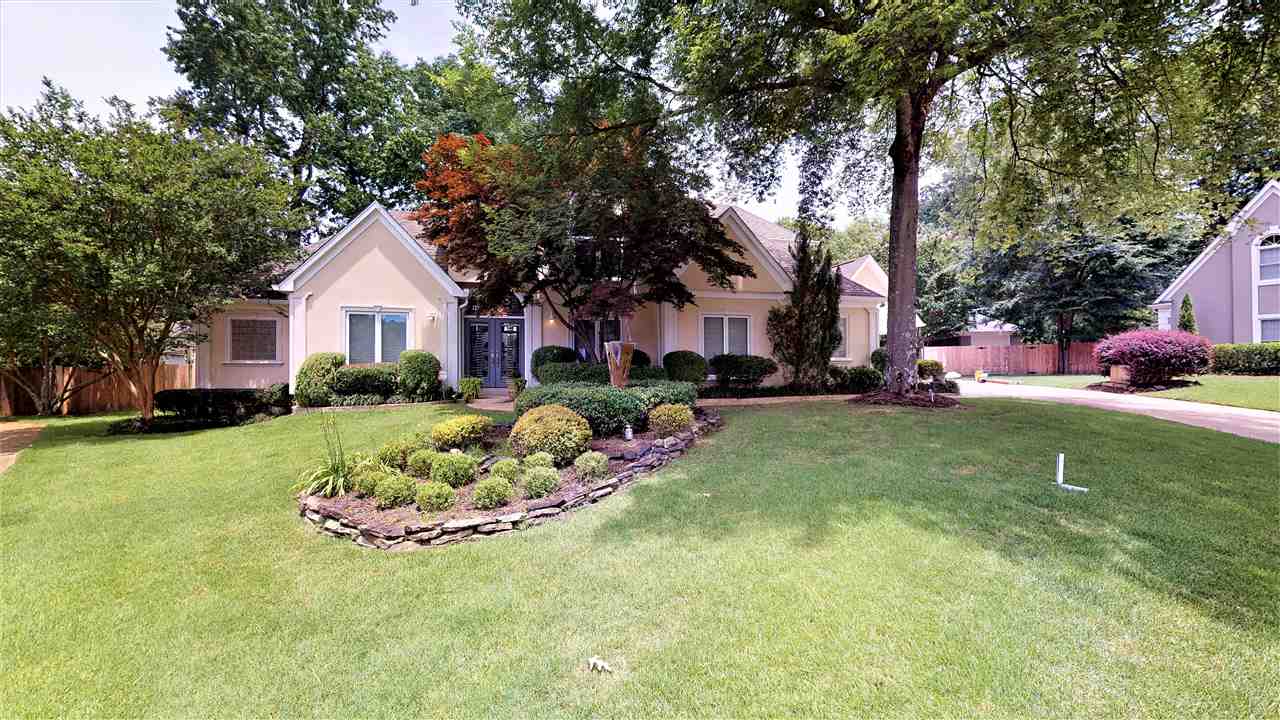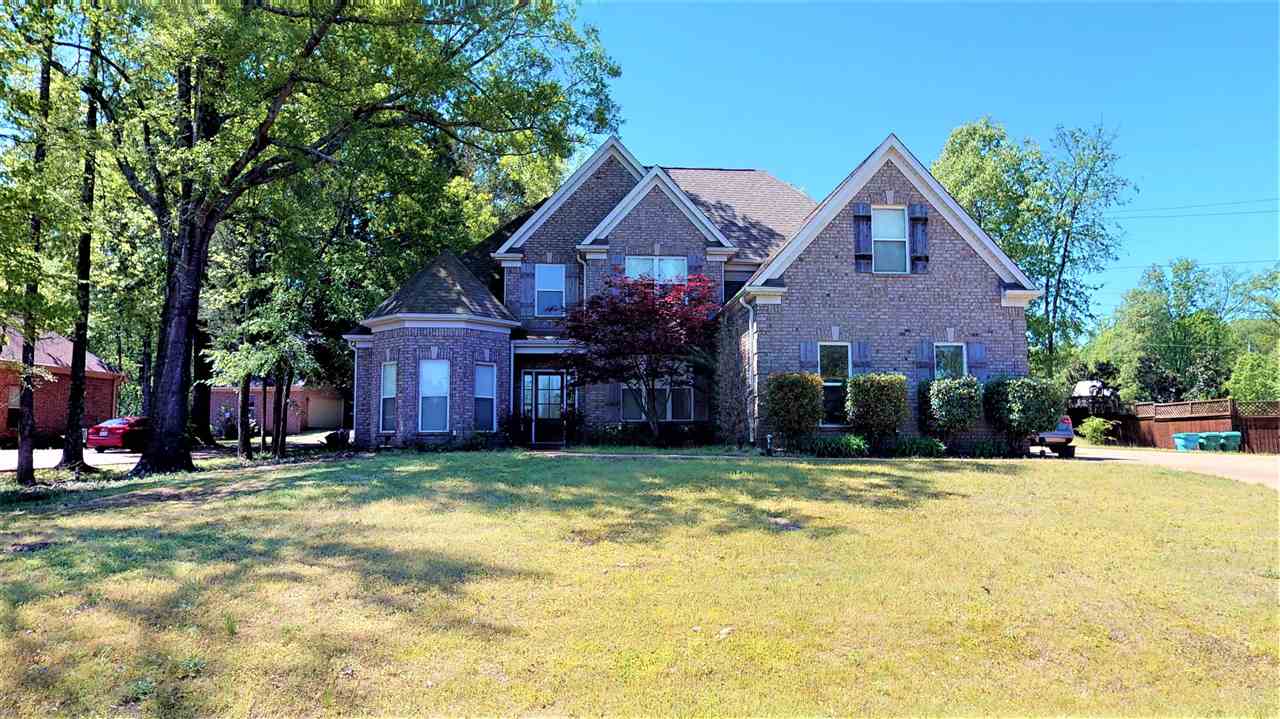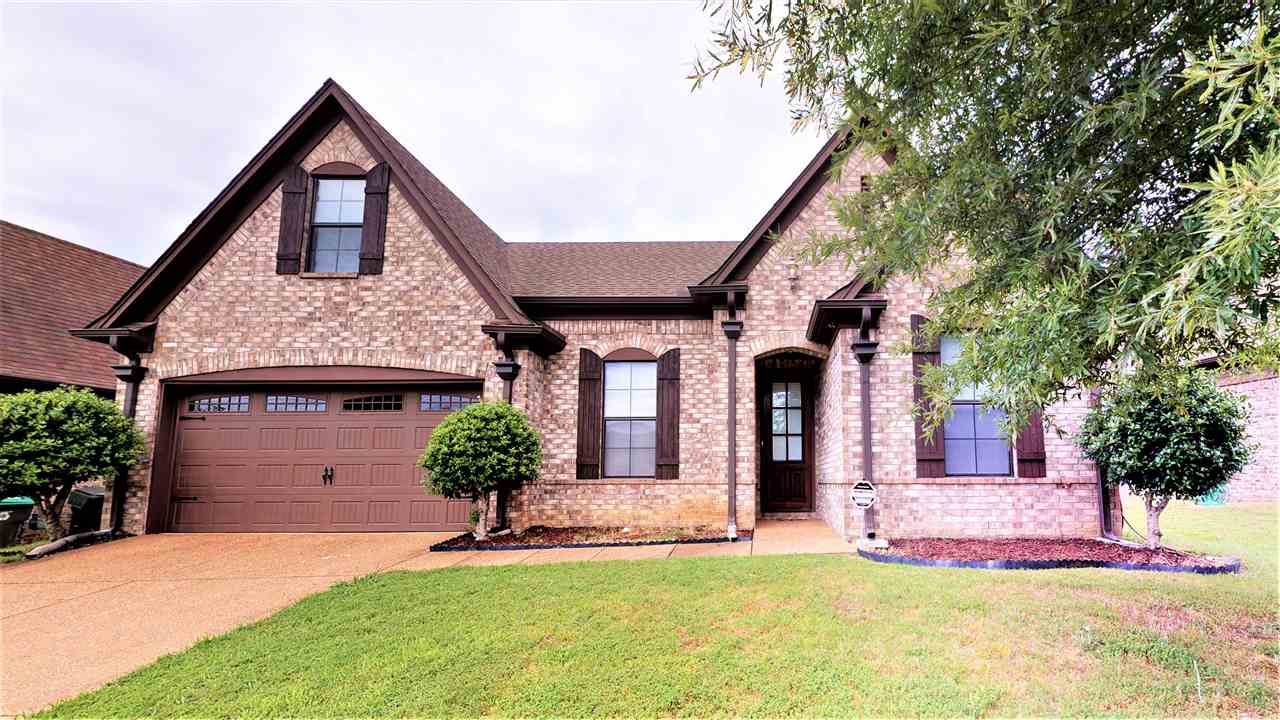 3365 N Big Wood Cv 5825 Burlington 2703 Plum Creek
Collierville, TN Olive Branch, MS Cordova, TN
$462,000 $275,000 $193,000
SOLD 7/18/19 SOLD 7/19/19 SOLD 7/19/19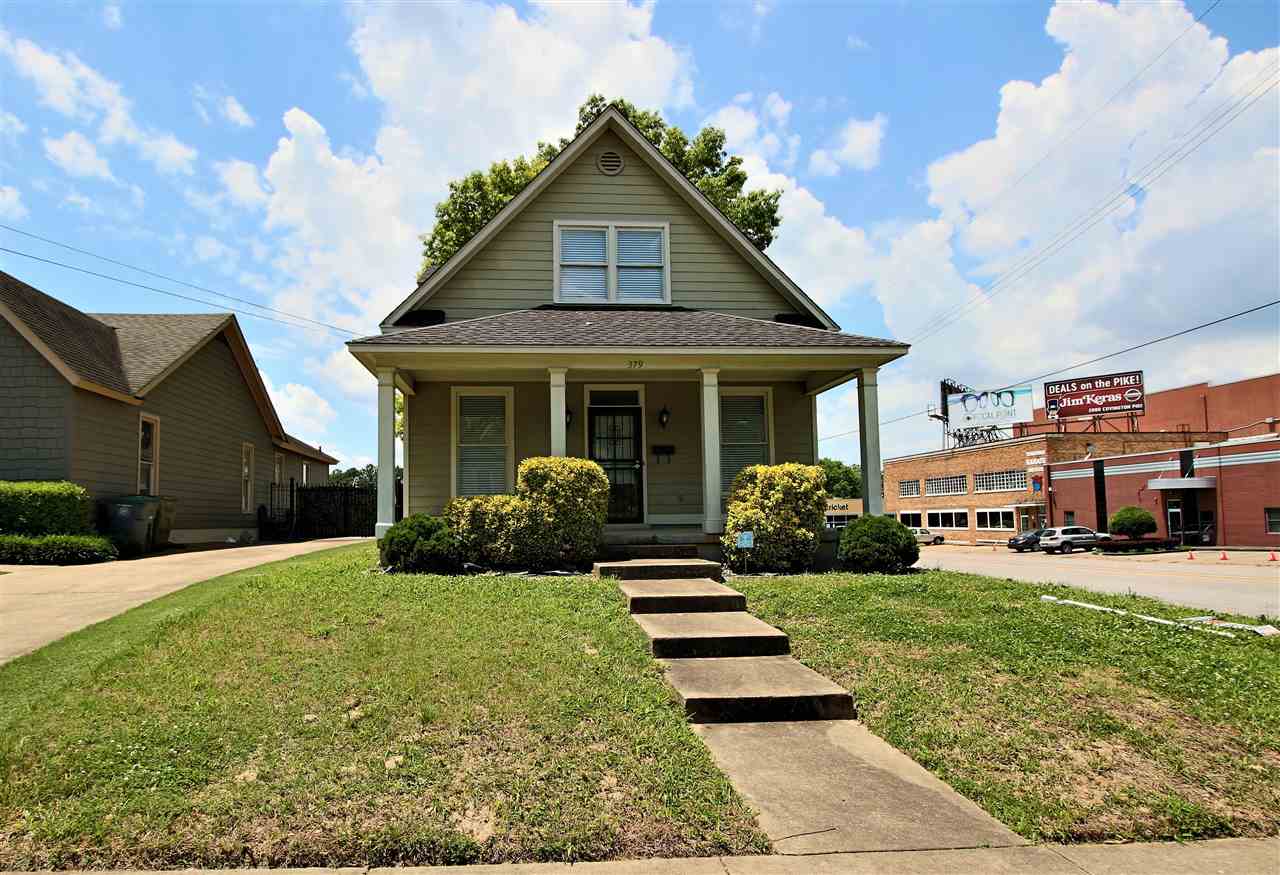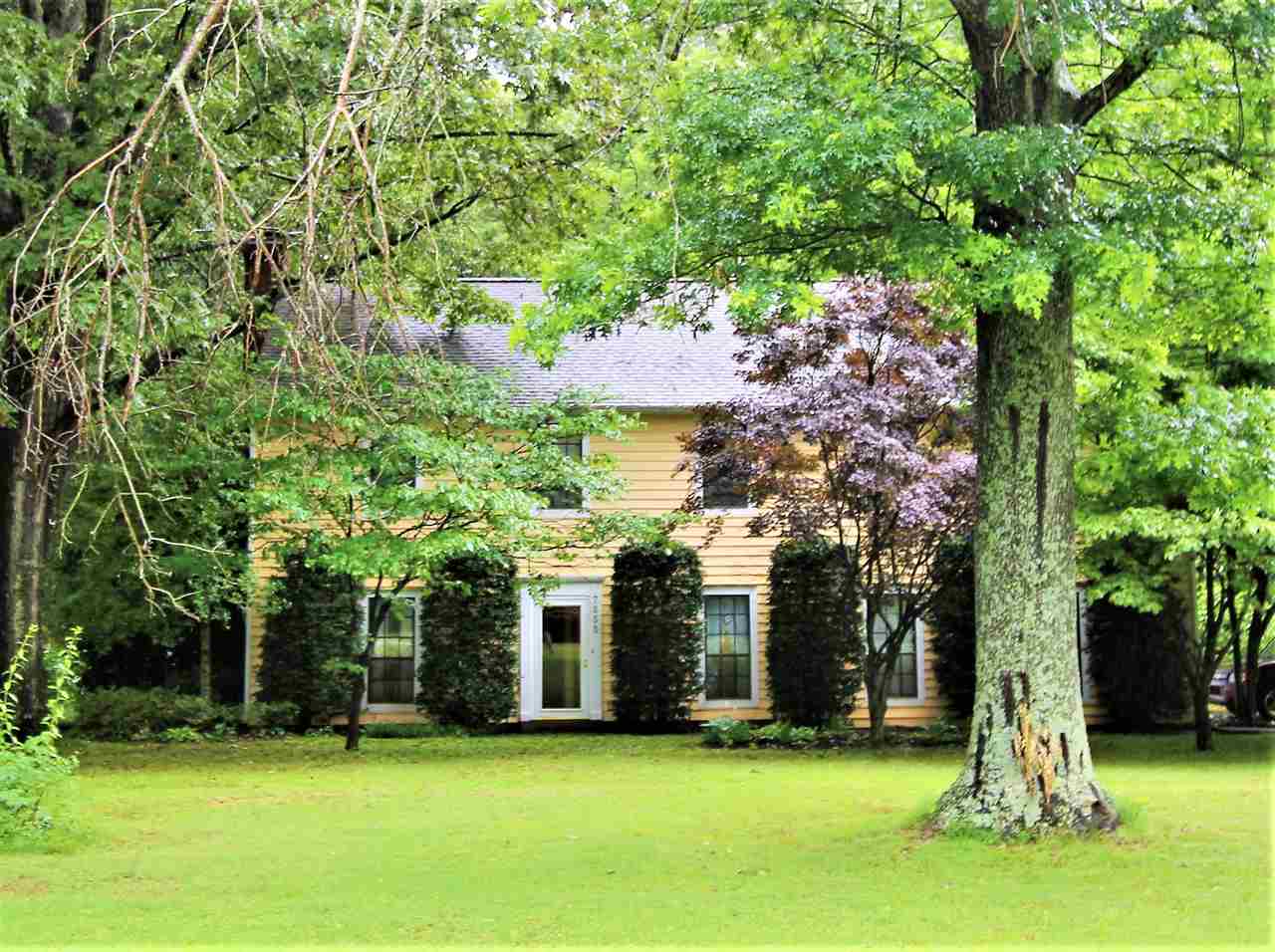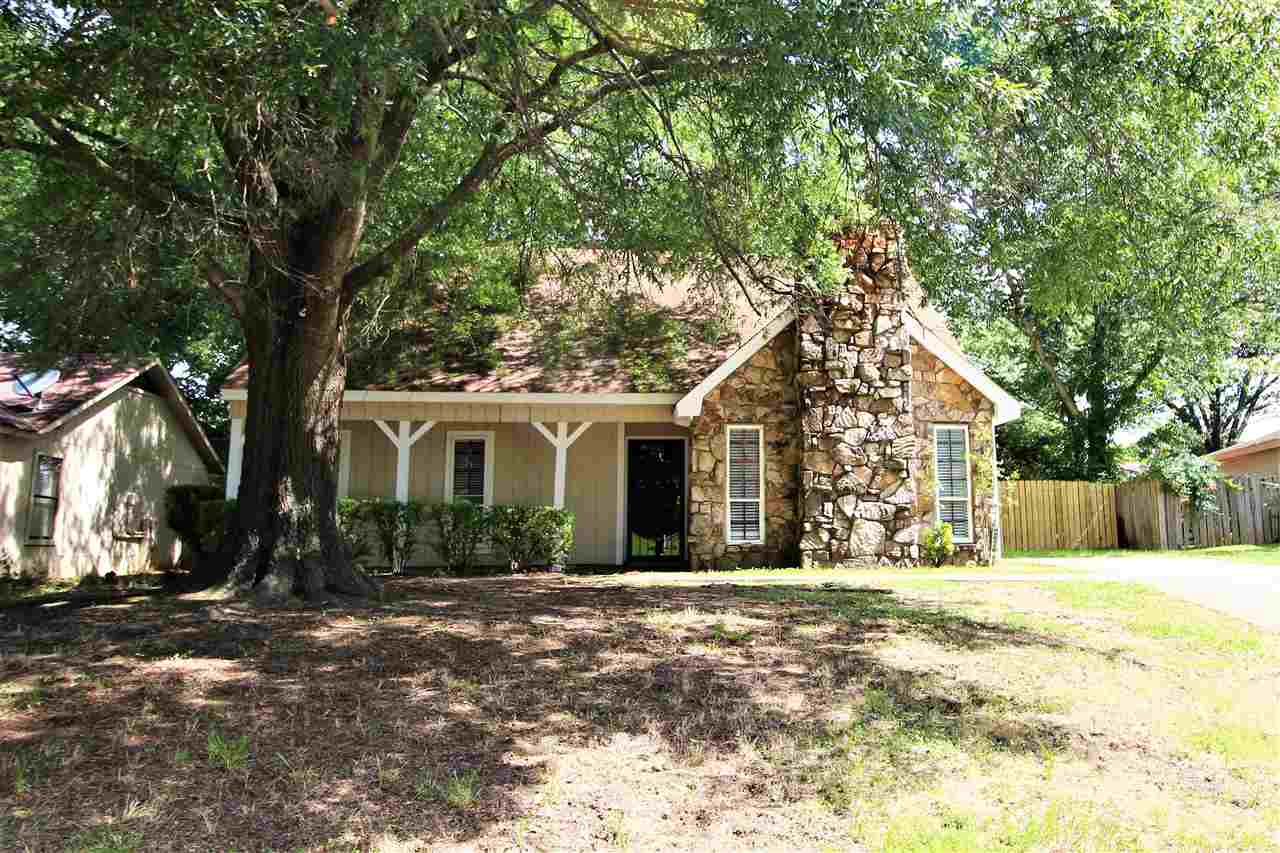 379 N Watkins 7255 Timber Trail 6042 Harvest Moon
Memphis, TN Southaven, MS Memphis, TN
$215,000 $194,500 $116,000
SOLD 7/15/19 SOLD 7/16/19 SOLD 7/18/19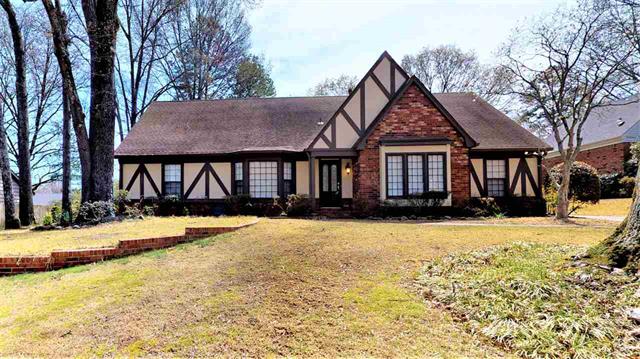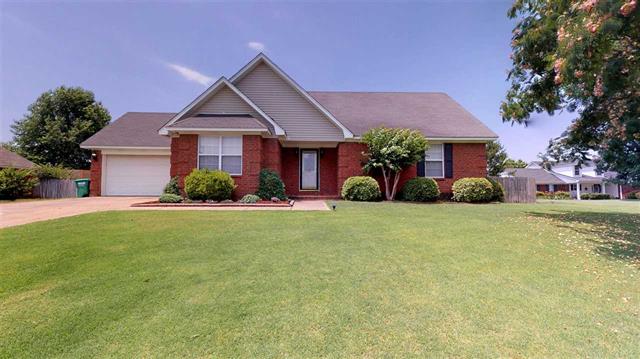 8241 Park Ridge 285 Mabel Ln 240 Seawood
Germantown, TN Atoka, TN Oakland, TN
$365,000 $214,900 $230,000
SOLD 7/12/19 SOLD 7/11/19 SOLD 7/9/19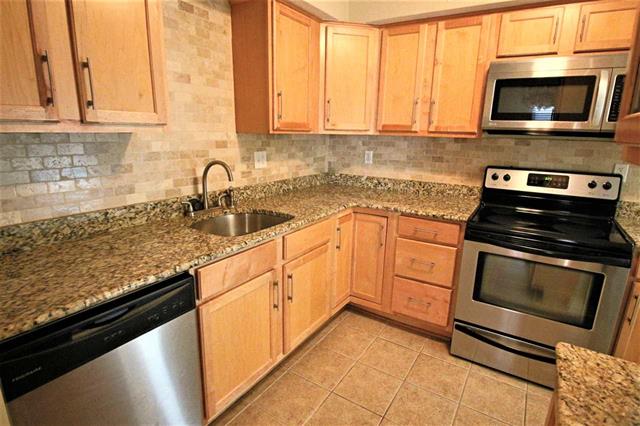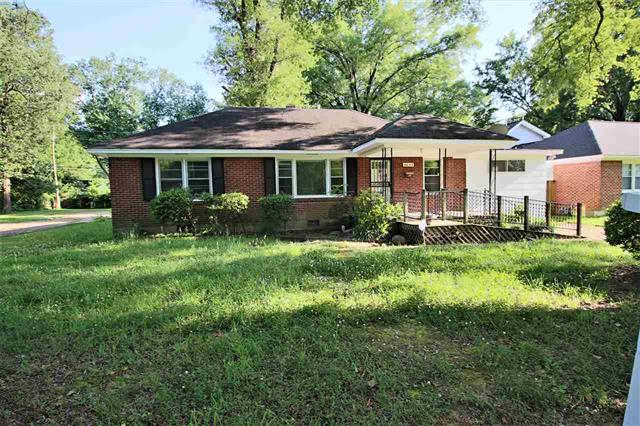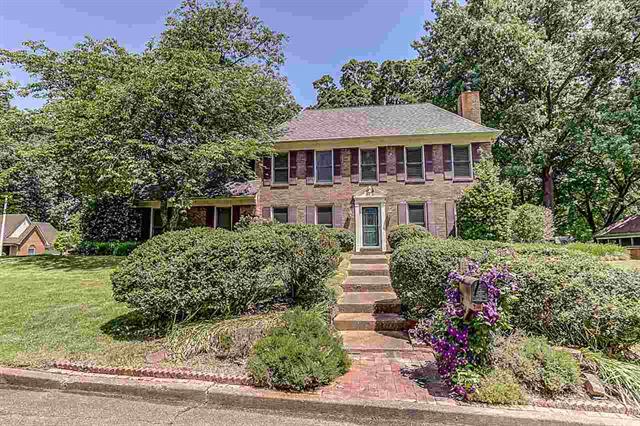 1832-1 Dragonfly Cv 4633 Flamingo 514 Royal Elm
Germantown, TN Memphis, TN Collierville, TN
$169,900 $120,000 $365,000
SOLD 7/3/19 SOLD 7/1/19 SOLD 6/25/19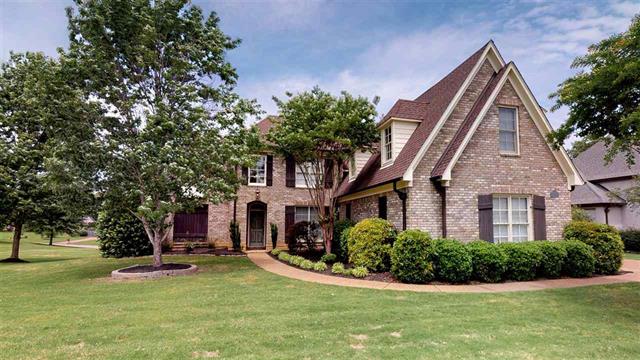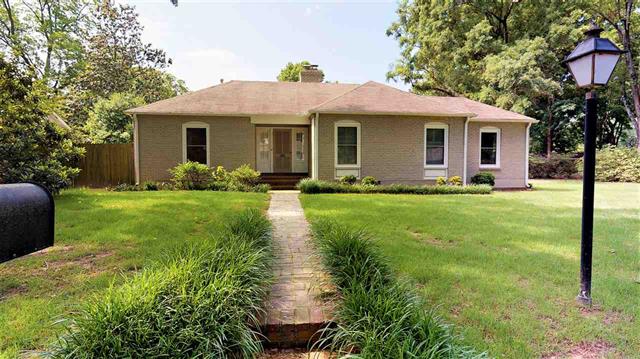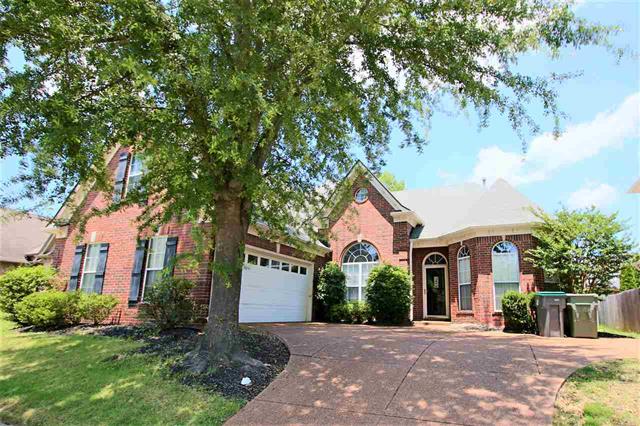 10220 Herons Ridge 5137 N Charlotte Cir 2634 Wood Sage
Lakeland, TN Memphis, TN Cordova, TN
$371,750 $375,000 $197,000
SOLD 6/13/19 SOLD 6/21/19 SOLD 6/21/19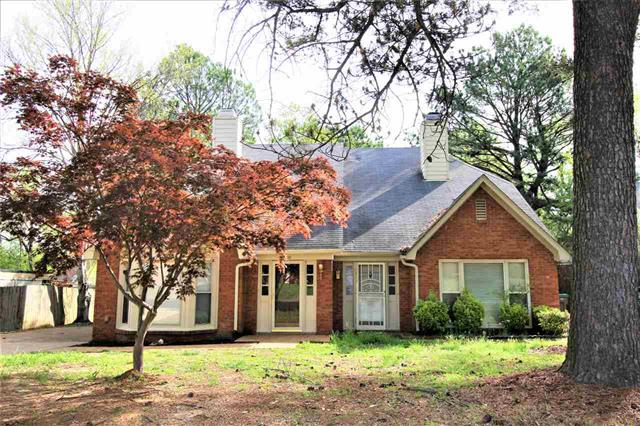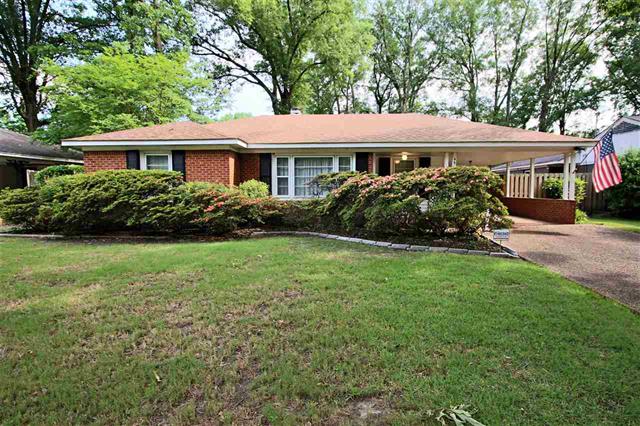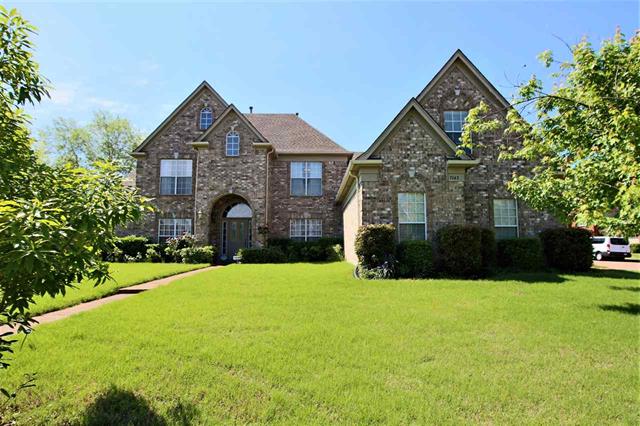 4850 Sturbridge 4617 Leatherwood 7143 Easterly
Memphis, TN Memphis, TN Memphis, TN
$115,000 $172,500 $264,900
SOLD 6/3/19 SOLD 6/7/19 SOLD 6/13/19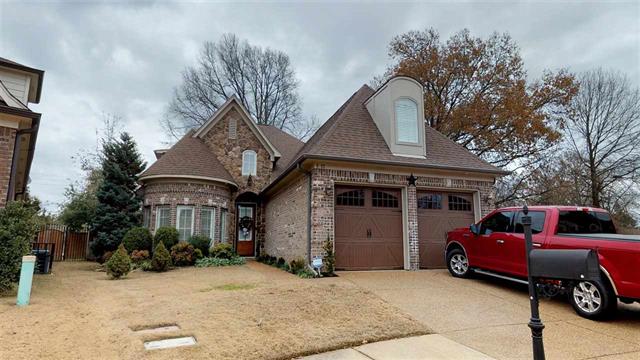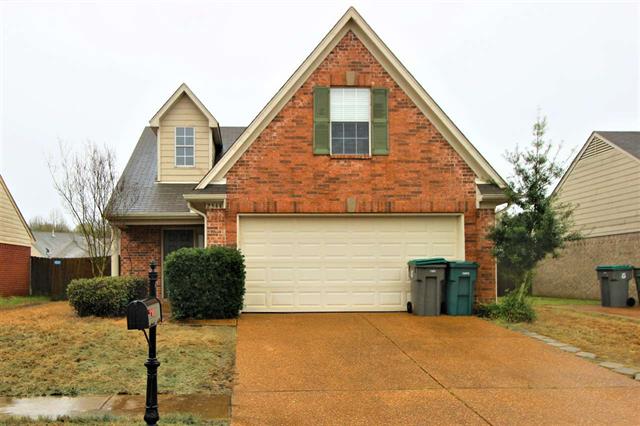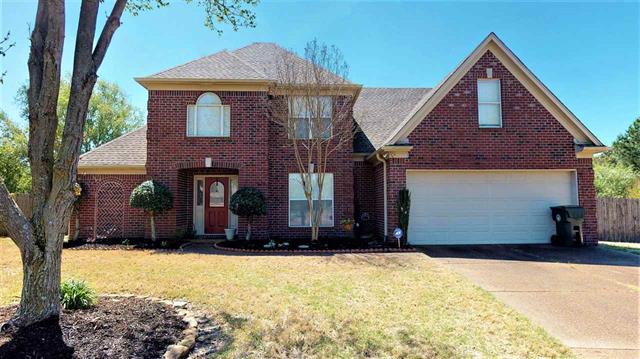 9192 Belle Maison 2544 Boxford 4490 Hillyglen
Olive Branch, MS Cordova, TN Bartlett, TN
$274,900 $148,900 $272,000
SOLD 5/31/19 SOLD 5/31/19 SOLD 5/31/19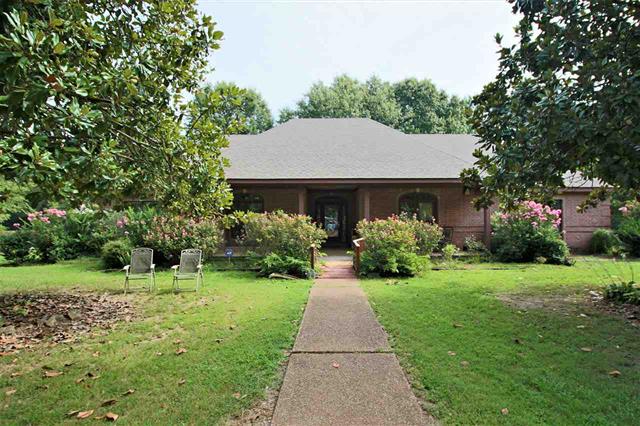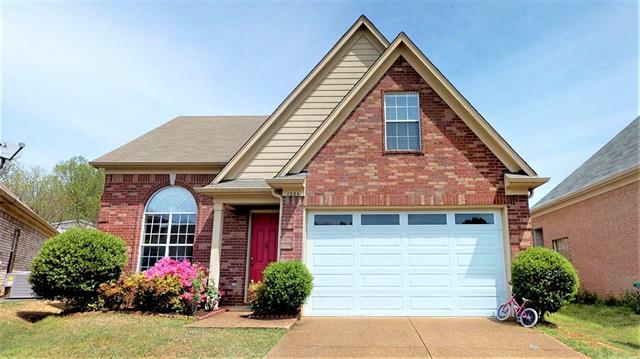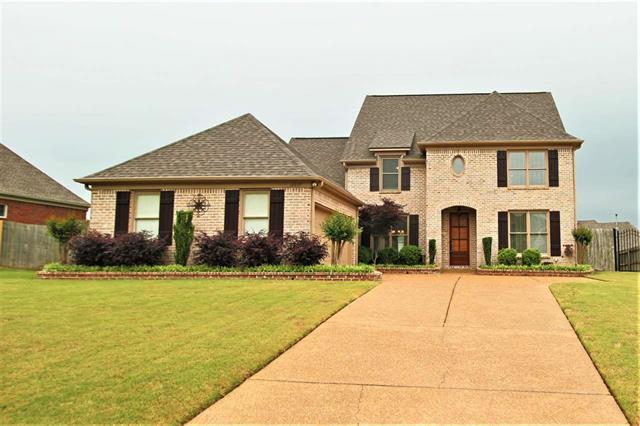 780 Seward 1026 Cassabella 12207 Richmark
Eads, TN Cordova, TN Arlington, TN
$240,000 $161,000 $304,250
SOLD 5/20/19 SOLD 5/23/19 SOLD 5/30/19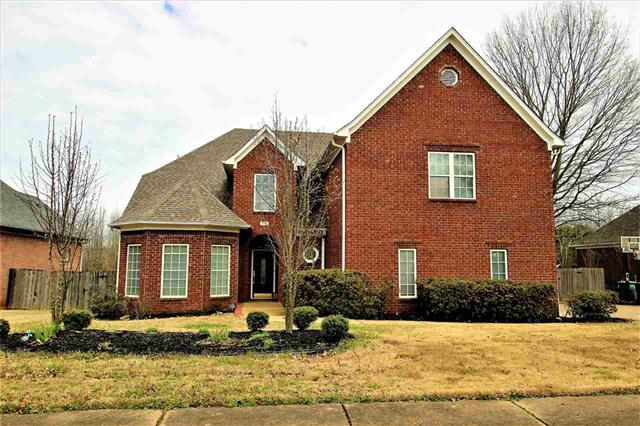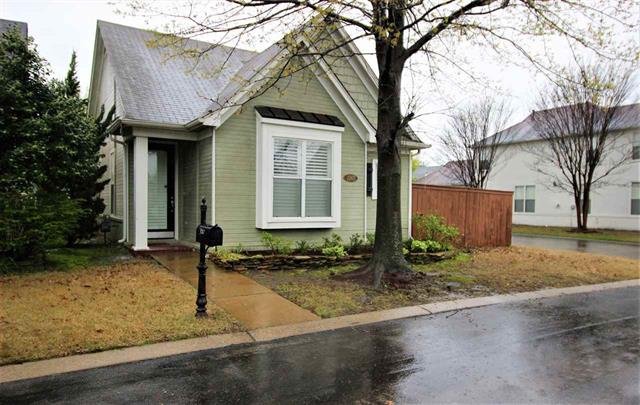 576 Johnash 1267 Fleets Harbor 2050 Kimbrough
Collierville, TN Memphis, TN Germantown, TN
$325,000 $240,000 $227,000
SOLD 5/7/19 SOLD 5/16/19 SOLD 5/17/19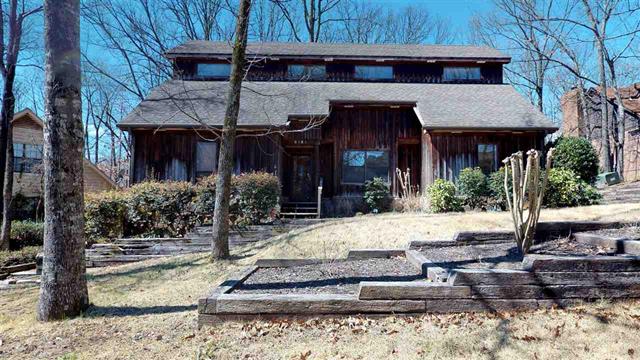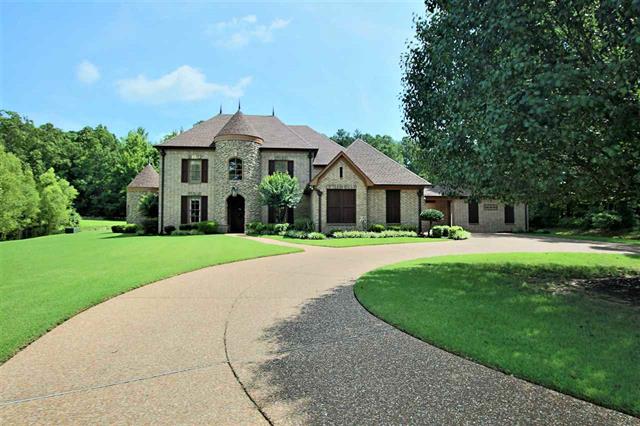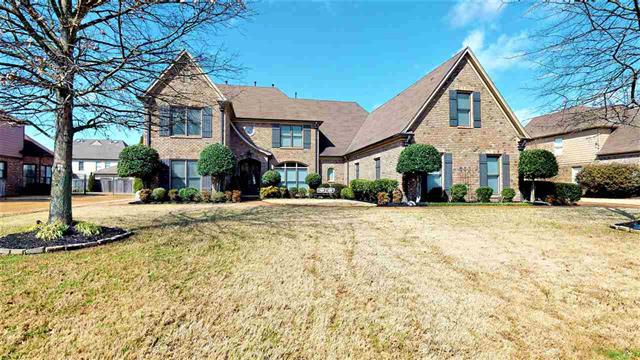 8484 Loften 100 Whitehall 1821 Stillwind
Cordova, TN Eads, TN Collierville, TN
$232,900 $589,000 $523,000
SOLD 4/25/19 SOLD 4/26/19 SOLD 4/26/19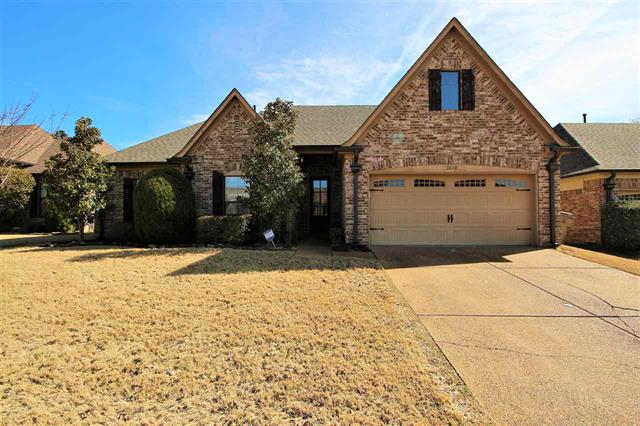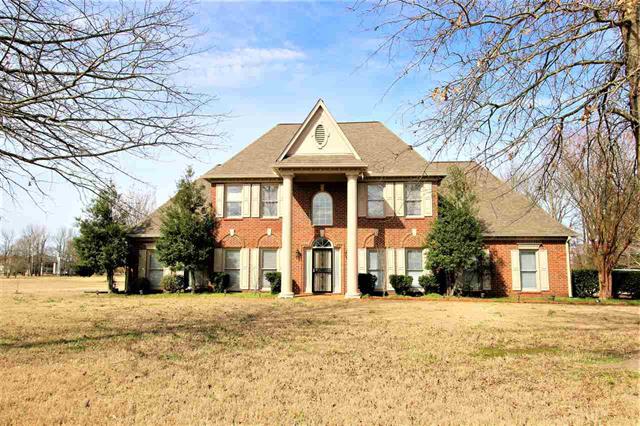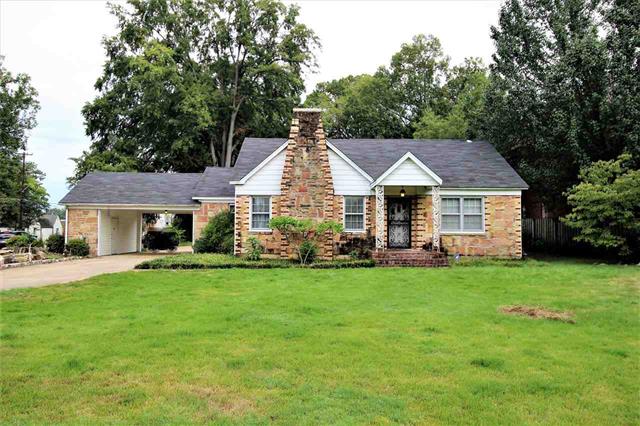 1474 Sawmill Creek Ln 9464 Mayfield Rd S 5234 Cole Rd
Cordova, TN Collierville, TN Memphis, TN
$187,000 $325,000 $205,000
SOLD 4/12/19 SOLD 4/18/19 SOLD 4/22/19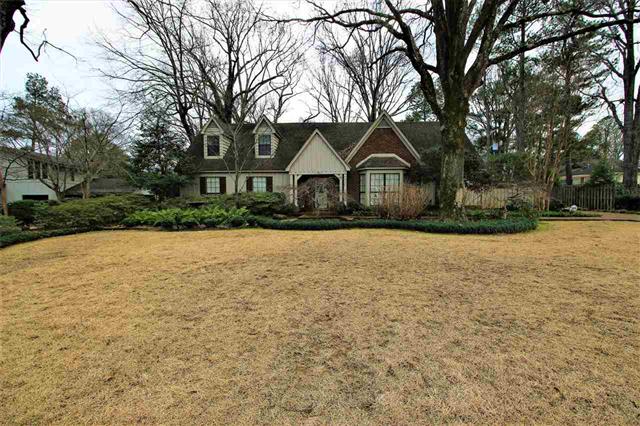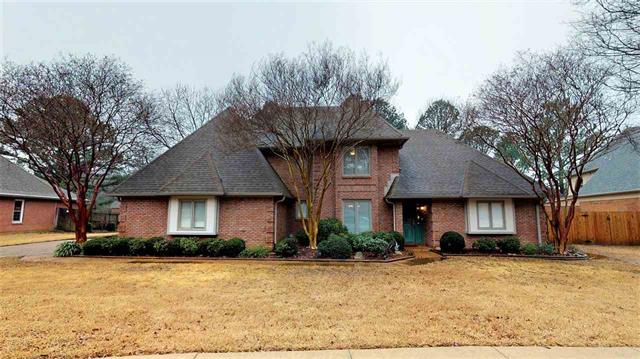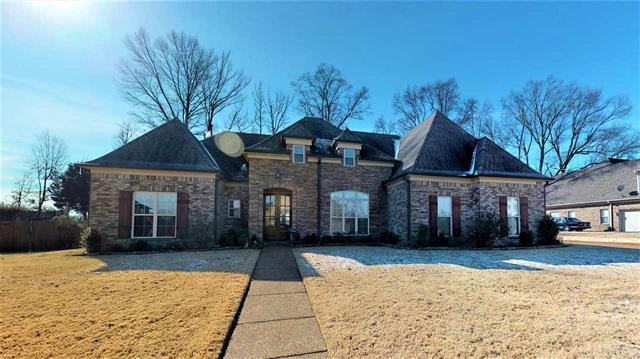 1644 Holly Hill Dr. 1571 Wood Farms Dr 4183 Dawson Ridge
Germantown, TN Cordova, TN Millington, TN
$338,000 $245,000 $248,000
SOLD 3/28/19 SOLD 3/28/19 SOLD 4/4/19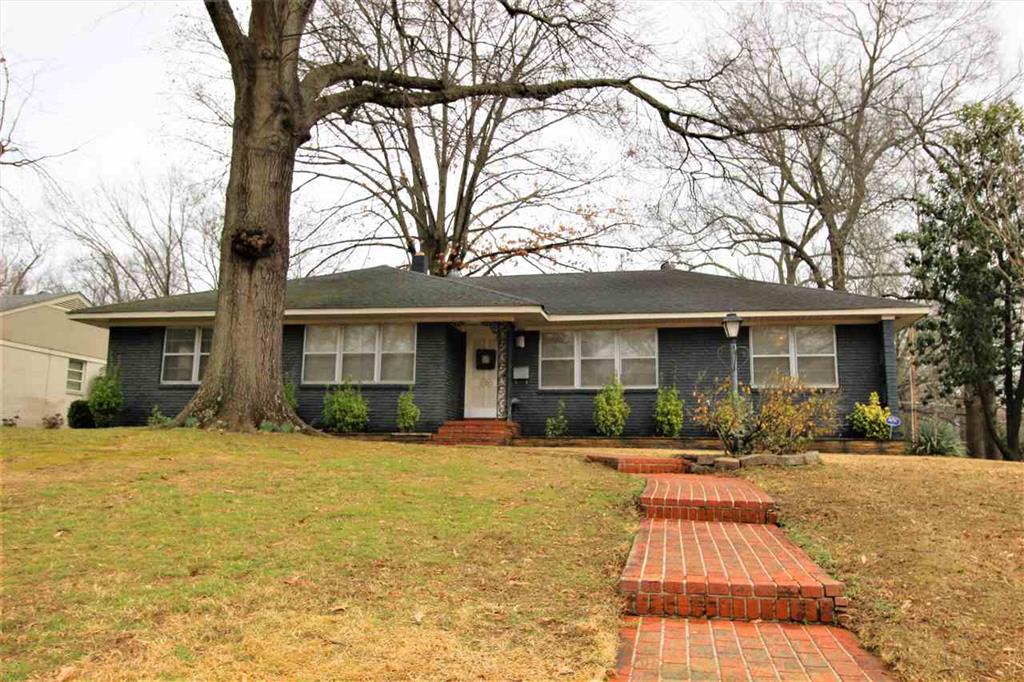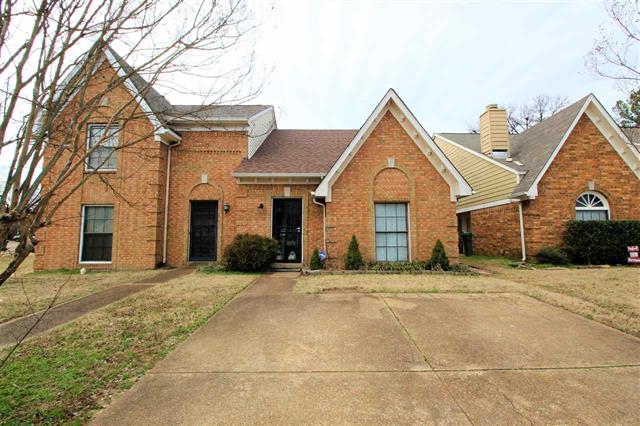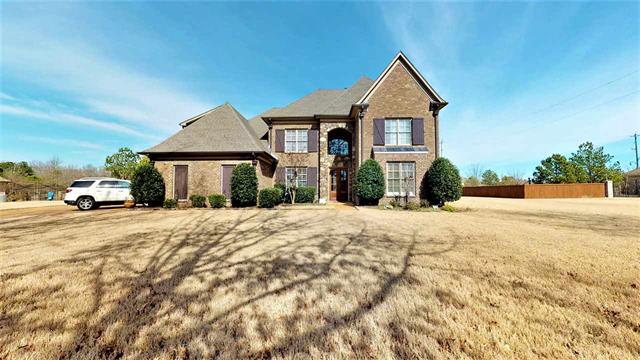 1010 Kings Park 1609 Smokehouse 11040 Shelby Post
Memphis, TN Cordova, TN Collierville, TN
$220,000 $115,000 $465,000
SOLD 3/22/19 SOLD 3/25/19 SOLD 3/27/19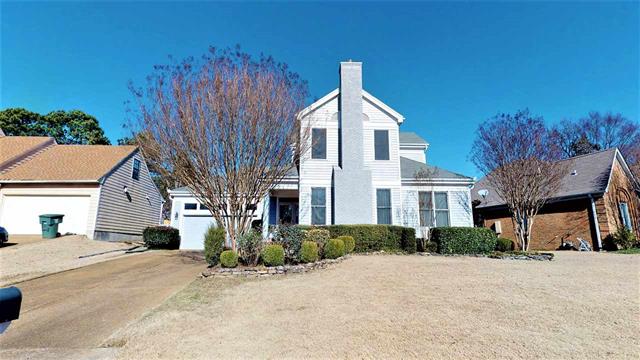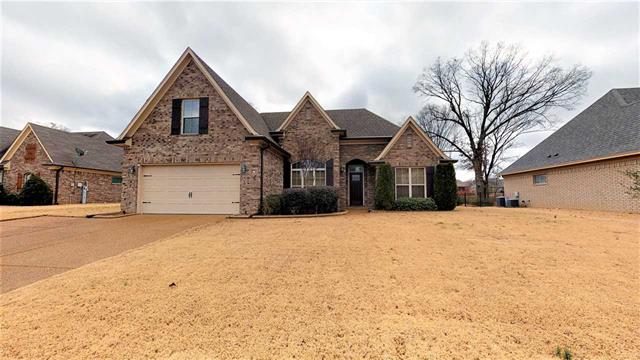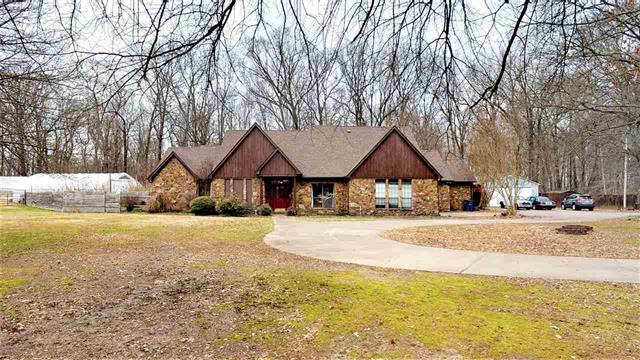 7776 Fawn Ridge 8493 Richland Lake Dr 6785 Ricks Rd
Cordova, TN Bartlett, TN Unincorporated, TN
$196,500 $249,900 $261,000
SOLD 3/21/19 SOLD 3/14/19 SOLD 3/14/19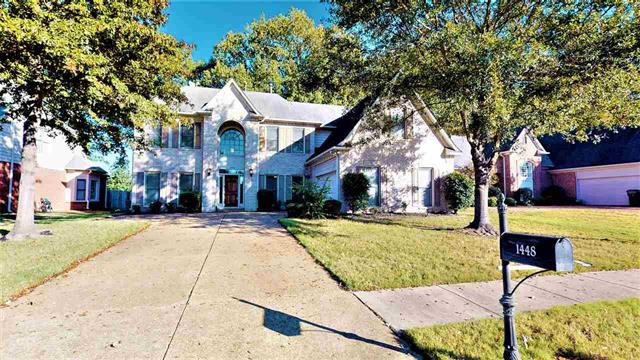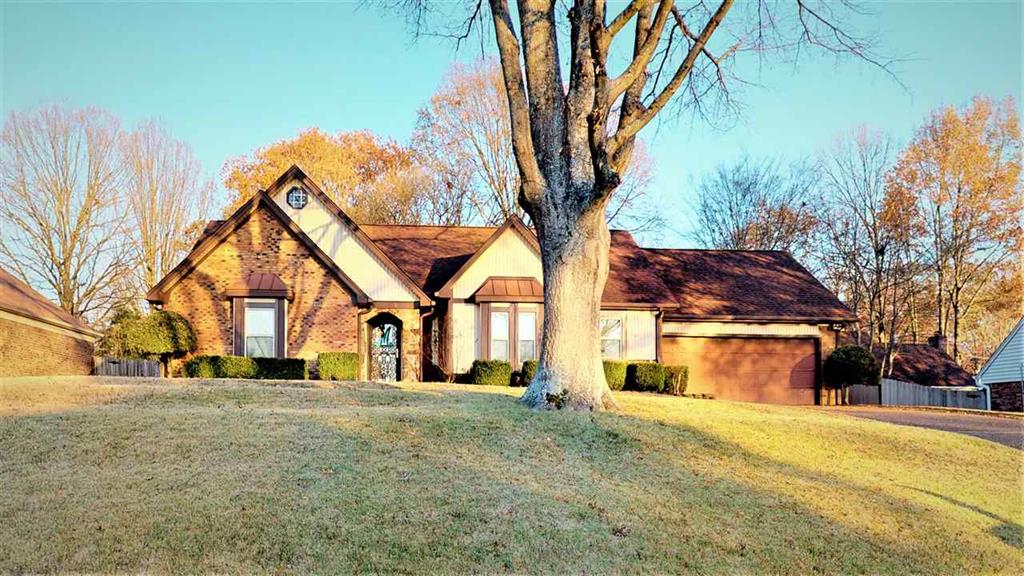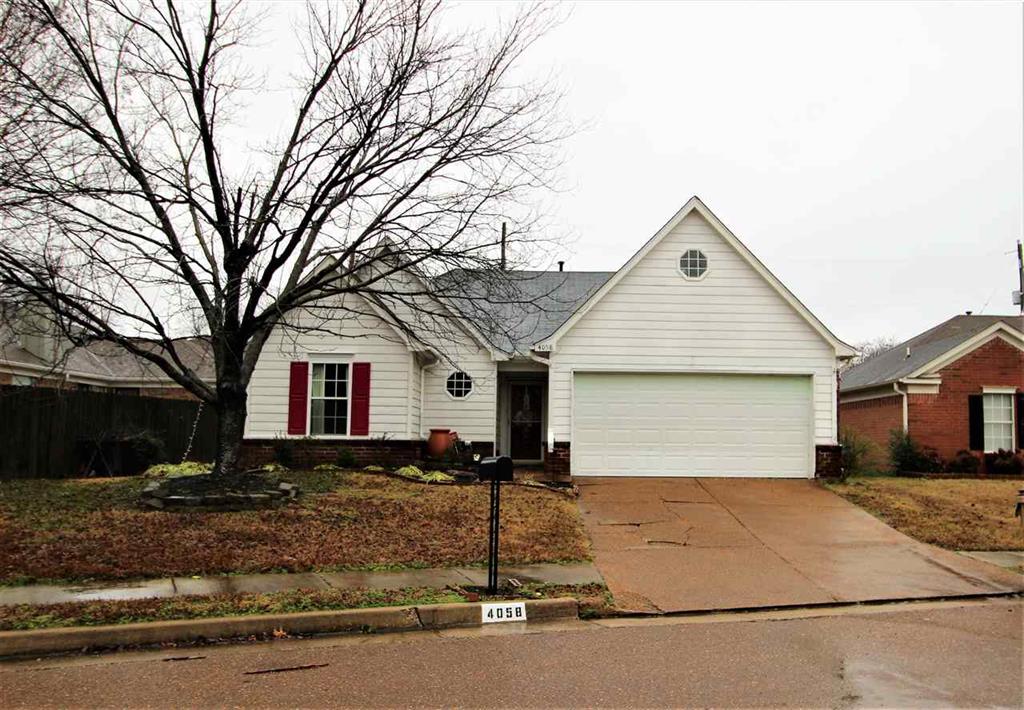 1448 River Pine 3130 Edgeworth Lane 4058 N Angelace Drive
Collierville, TN Memphis, TN Unincorporated, TN
$315,000 $209,000 $129,500
SOLD 3/13/19 SOLD 3/8/19 SOLD 3/1/19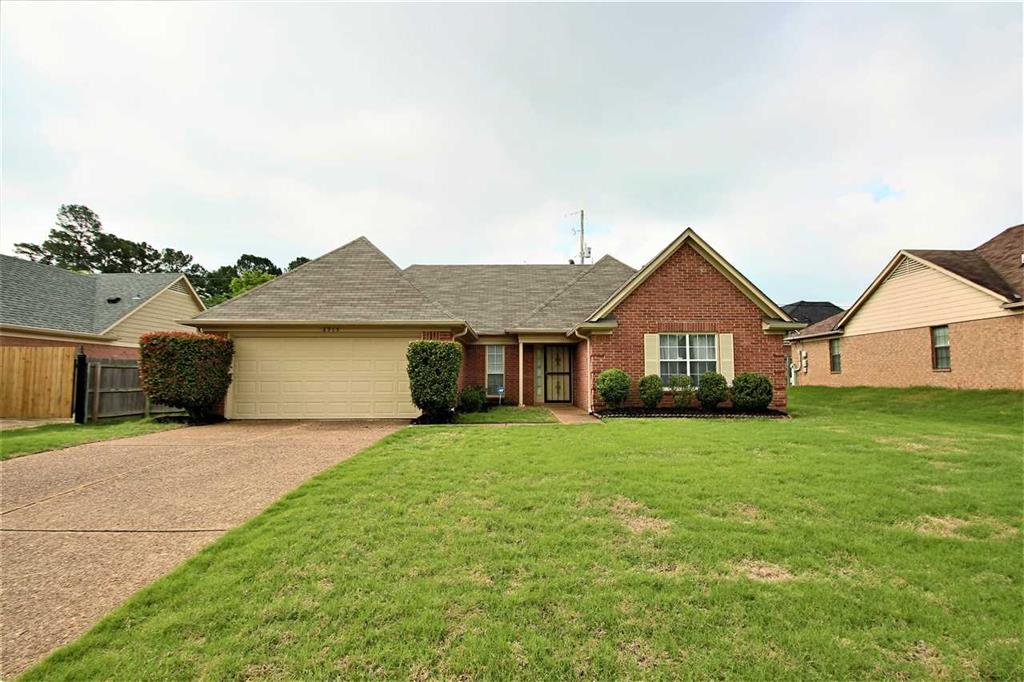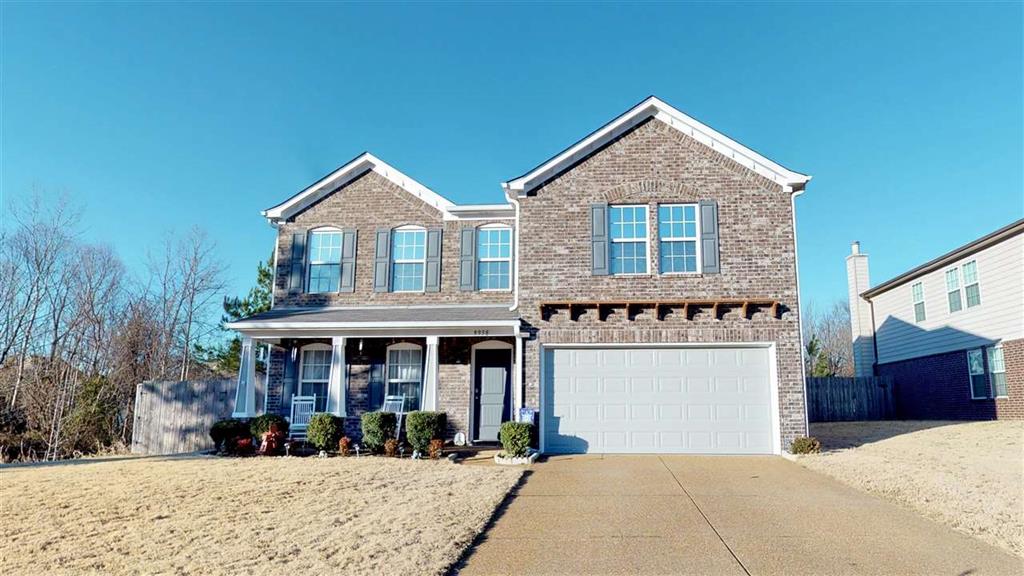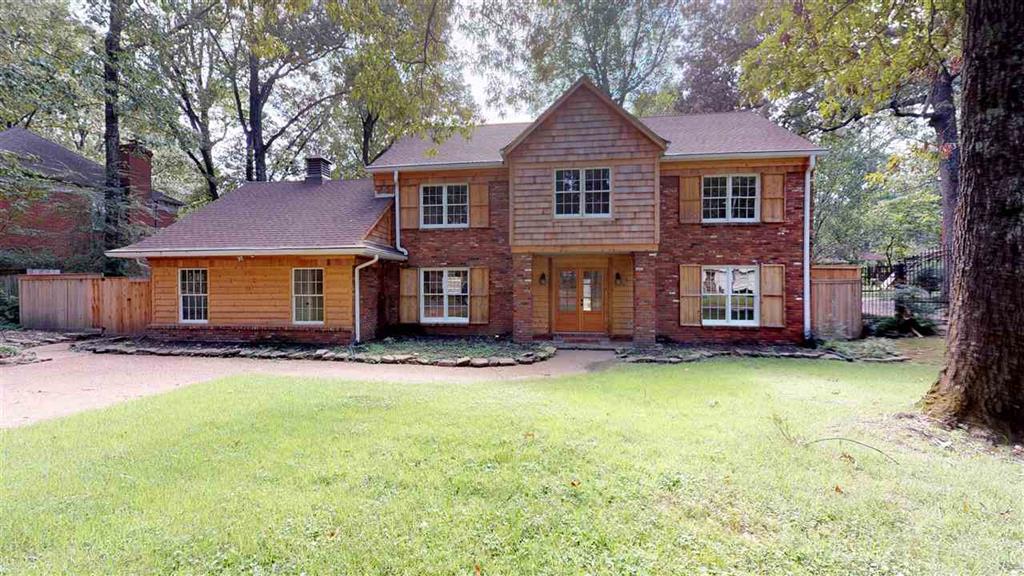 6915 Finch Rd 9958 Chariden Drive 6235 Malloch Drive
Unincorporated, TN Unincorporated, TN Memphis, TN
$142,000 $189,900 $285,000
SOLD 2/28/19 SOLD 2/26/19 SOLD 2/22/19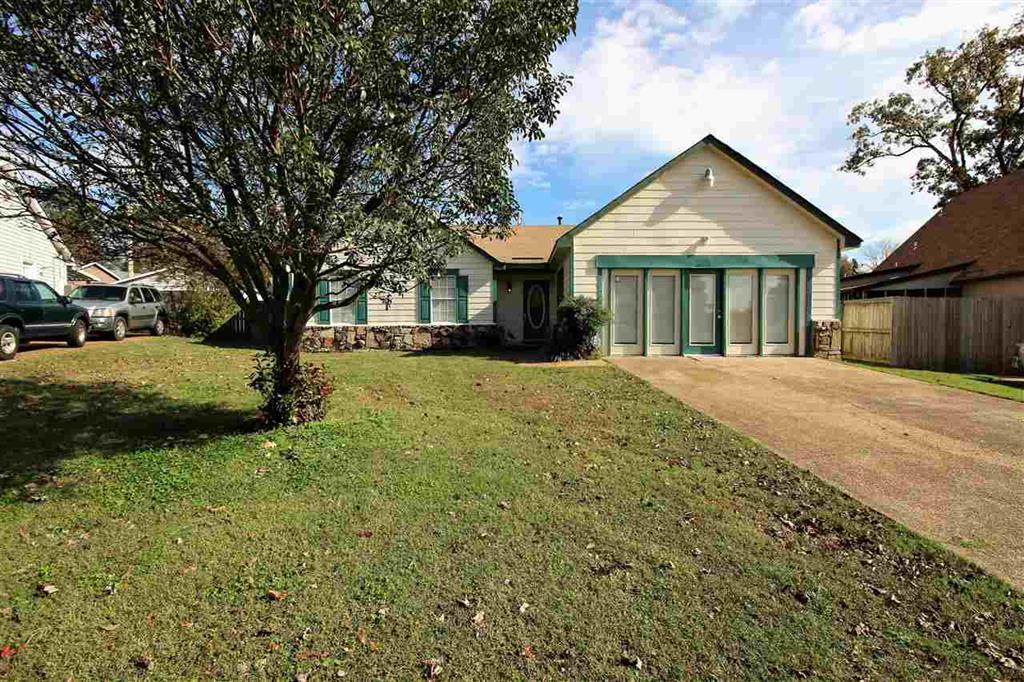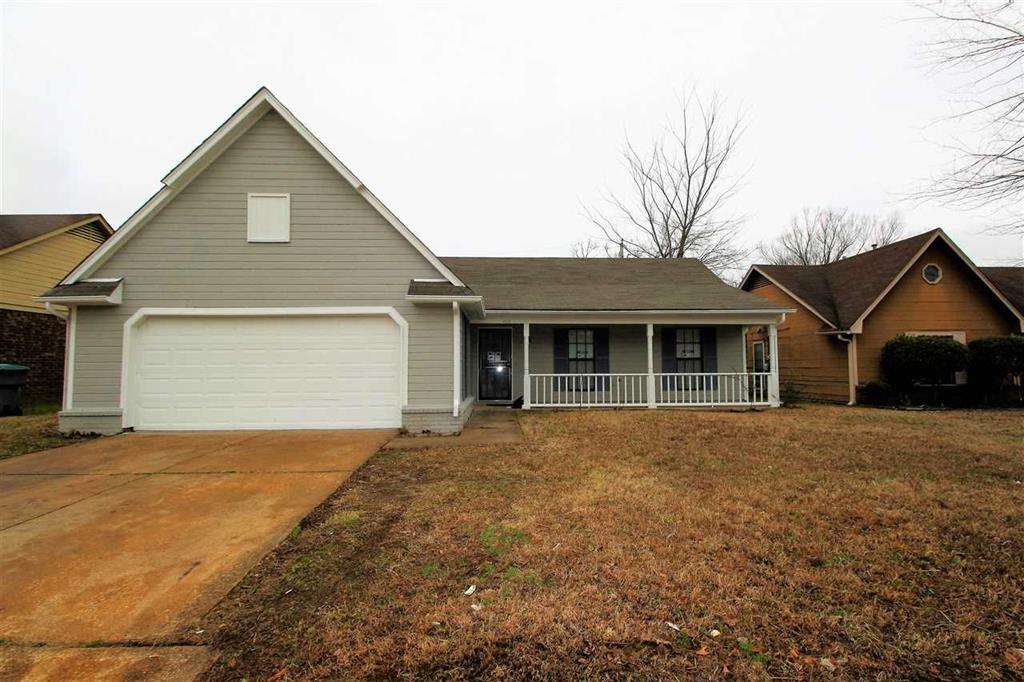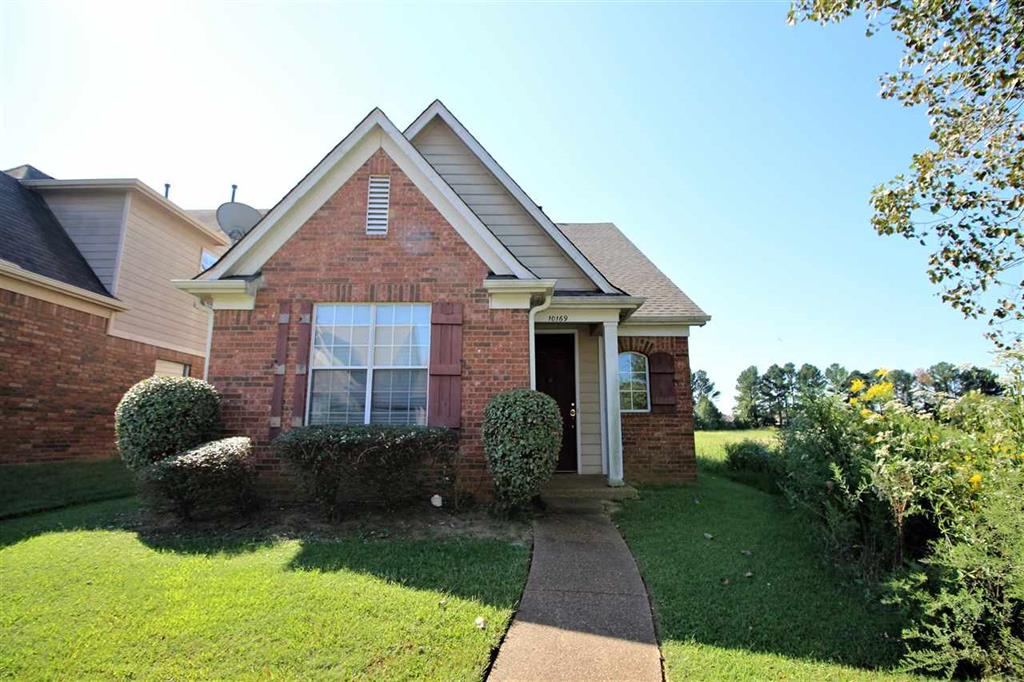 4686 Tumblebrook 4917 Water Fowl Lane 10169 Sorrento Place
Unincorporated, TN Memphis, TN Unincorporated, TN
$120,000 $123,000 $144,000
SOLD 2/15/19 SOLD 2/11/19 SOLD 1/31/19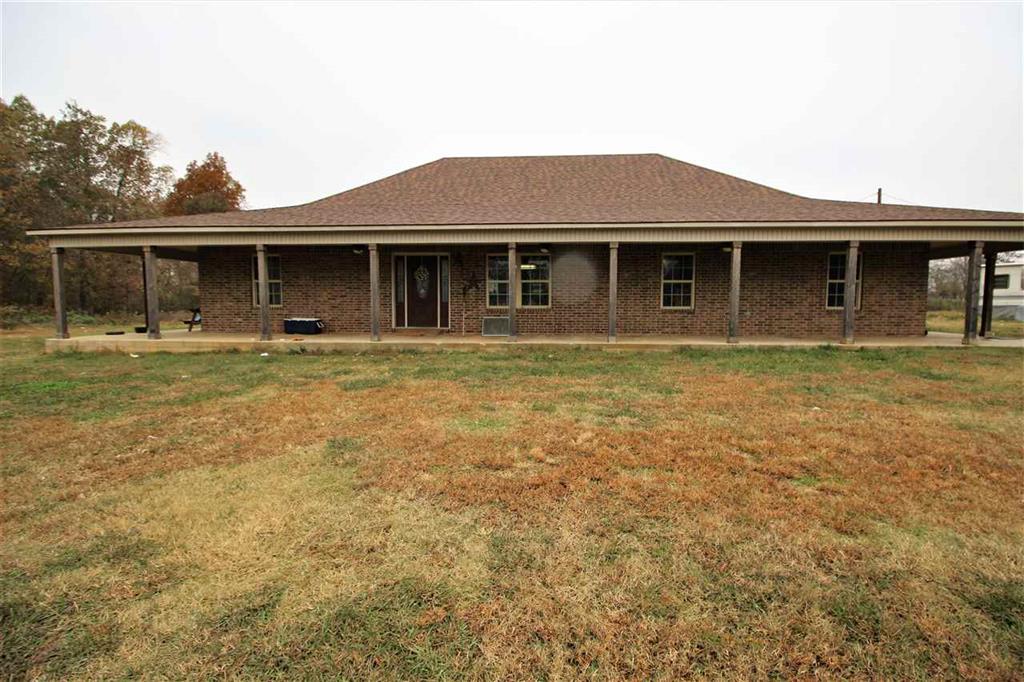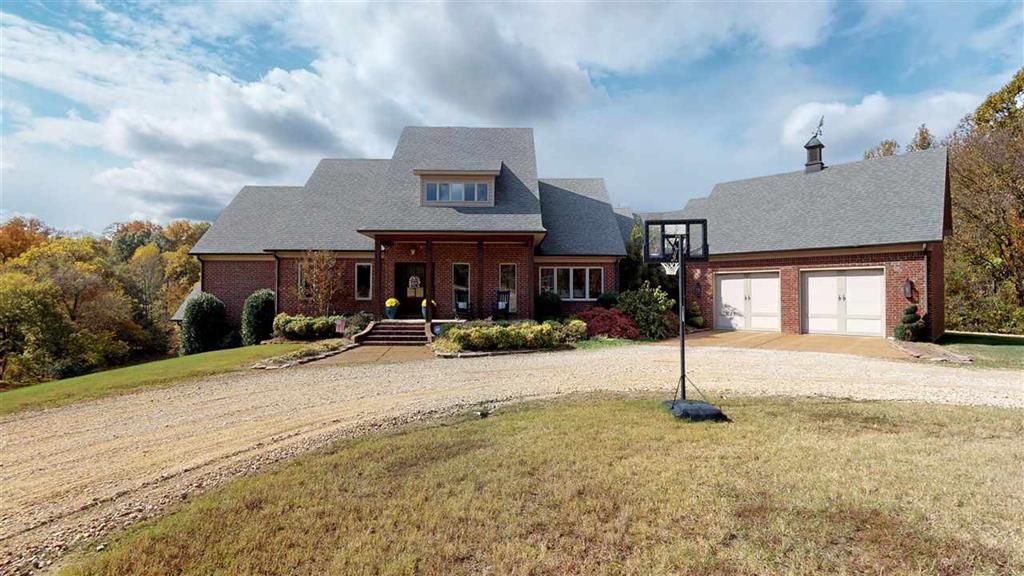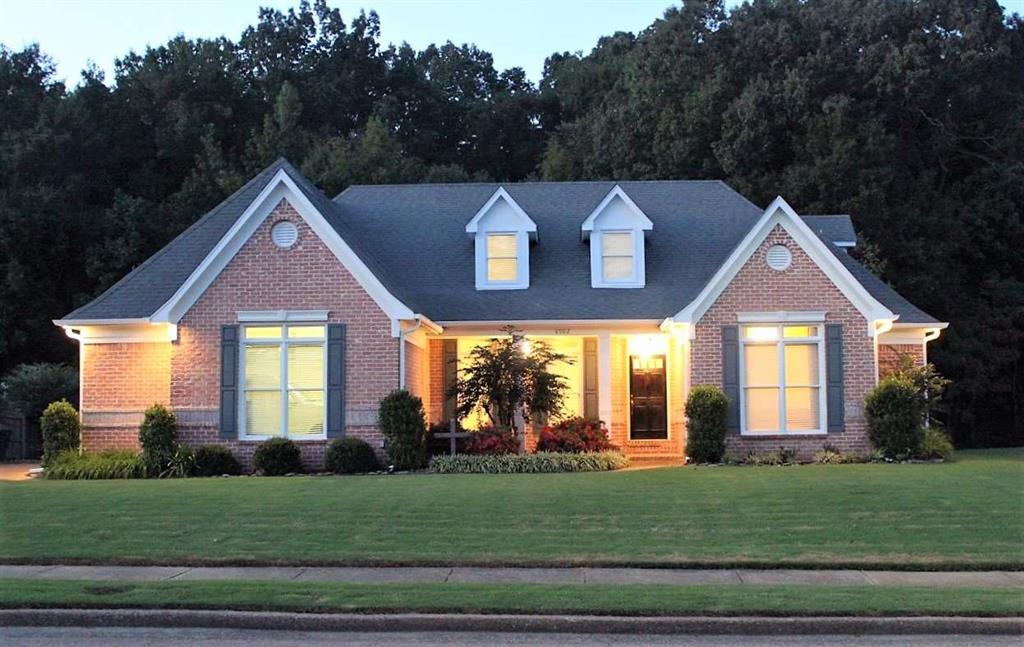 6090 Old 59 Drive 819 Garland Rd 8902 River Meadow
Unincorporated, TN Unincorporated, TN Memphis, TN
$235,000 $552,000 $295,000
SOLD 1/29/19 SOLD 1/29/19 SOLD 1/25/19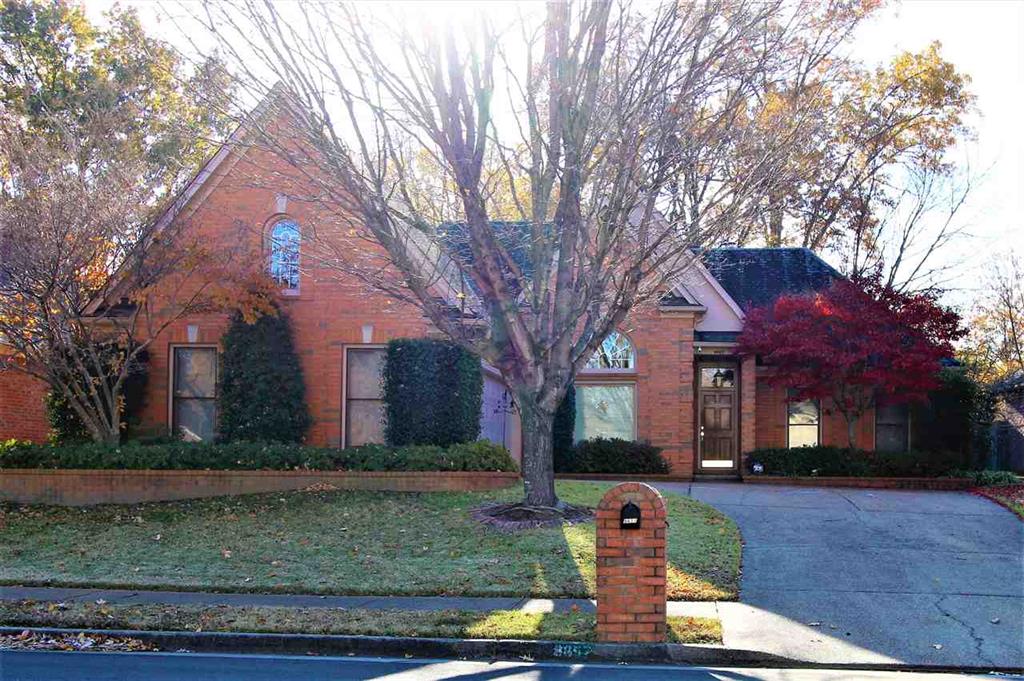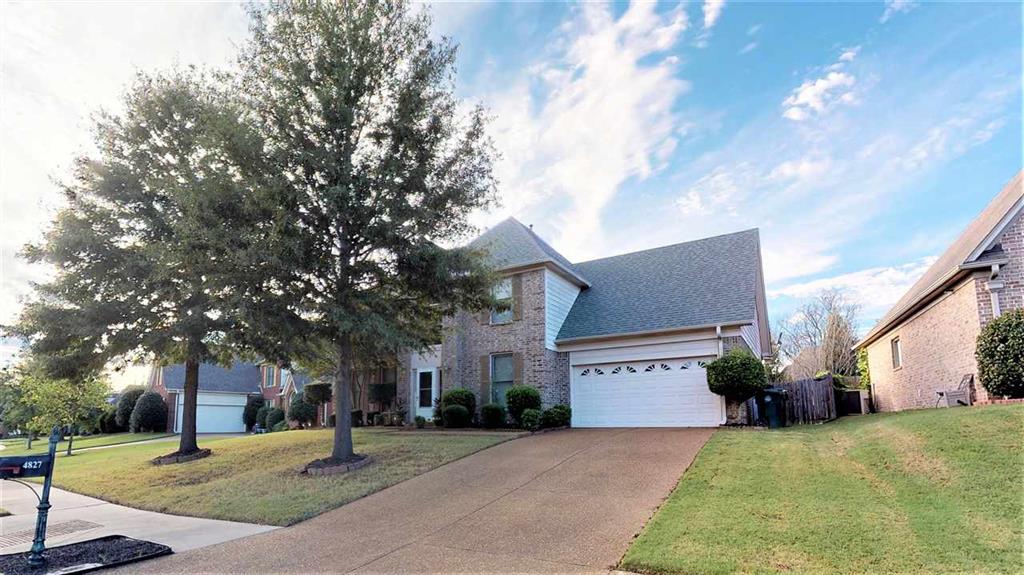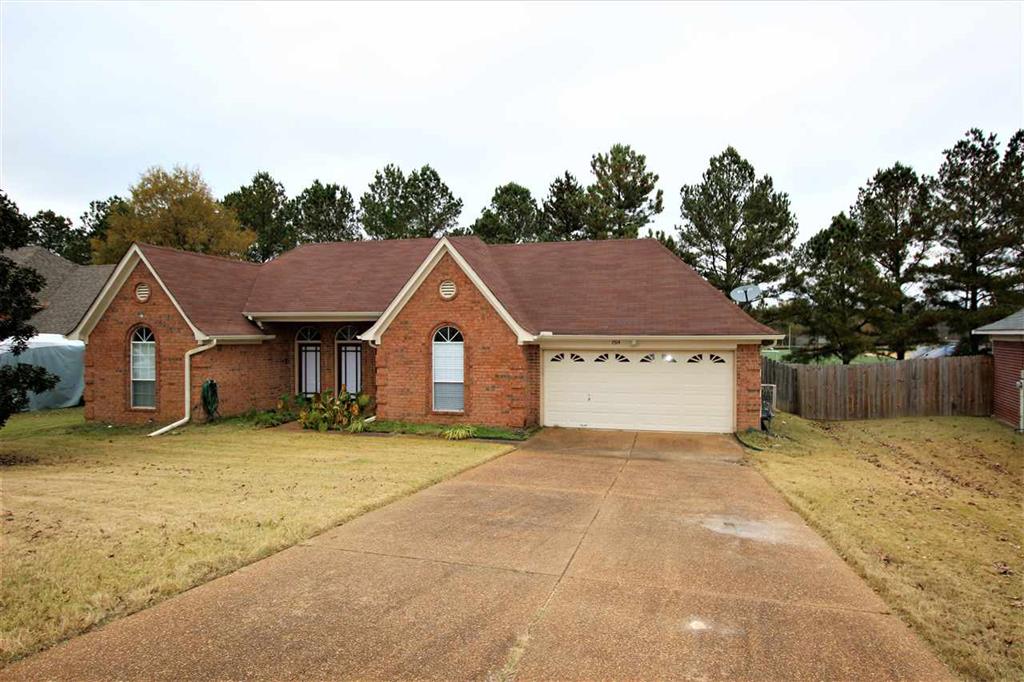 8657 Meadow Green 4827 White Pass Drive 1514 Wolf Ridge Drive
Memphis, TN Collierville, TN Collierville, TN
$198,000 $293,000 $234,000
SOLD 1/11/19 SOLD 1/7/19 SOLD 1/3/19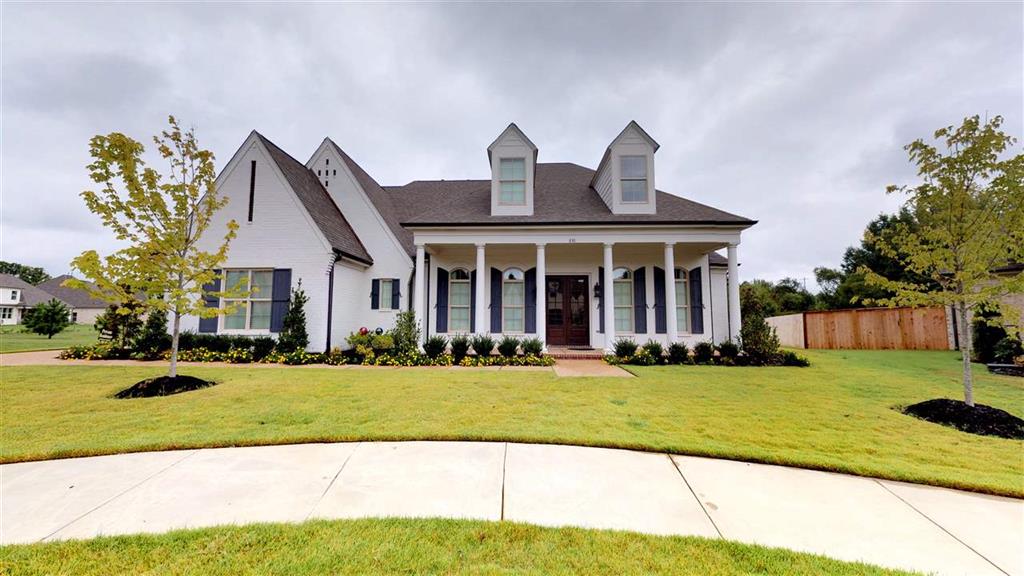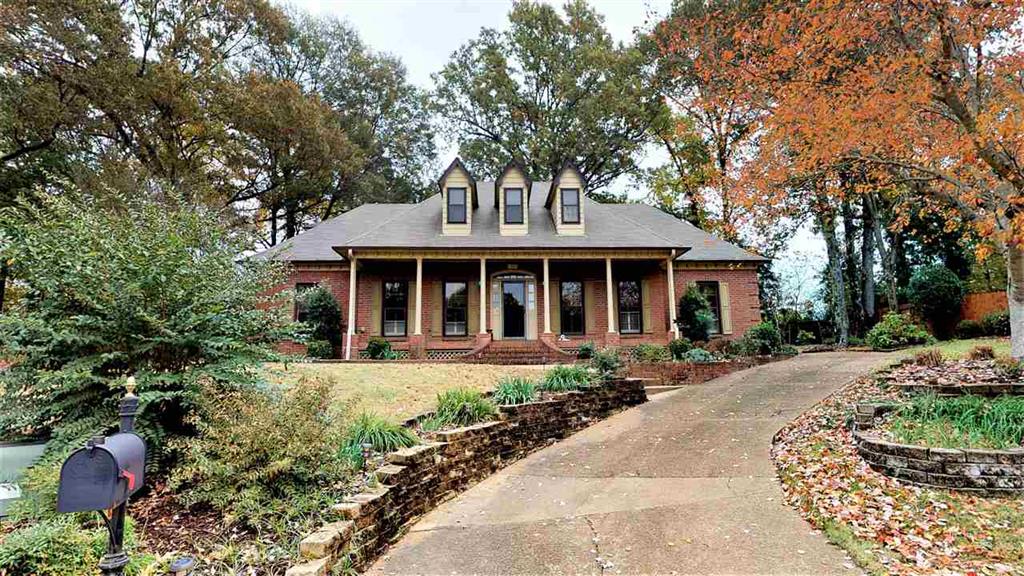 830 Cypress Pond 1550 Cedar Mills 1302 Macon Hall
Collierville, TN Memphis, TN Unincorporated, TN
$609,000 $252,500 $249,900
SOLD 12/31/18 SOLD 12/28/18 SOLD 12/21/18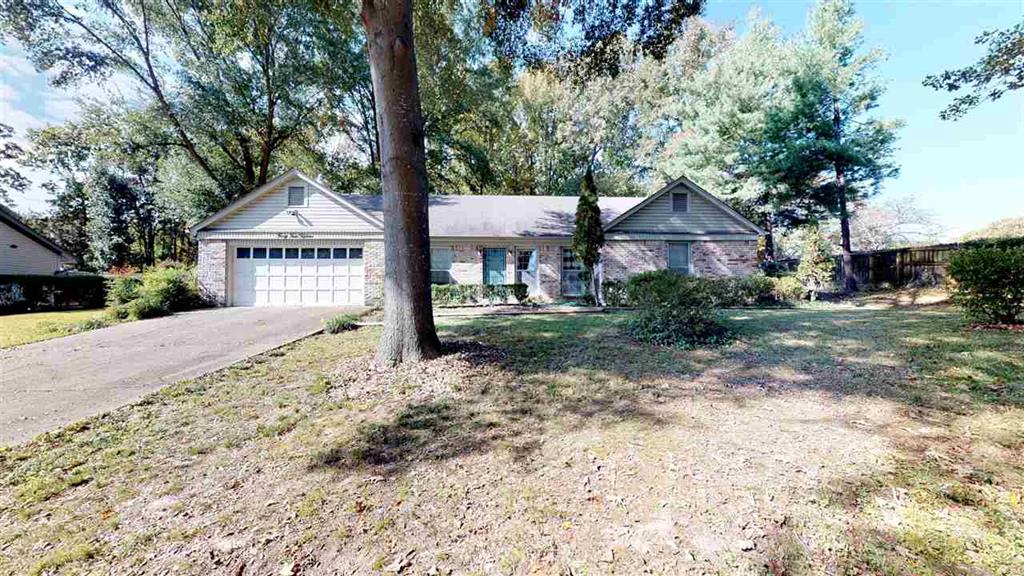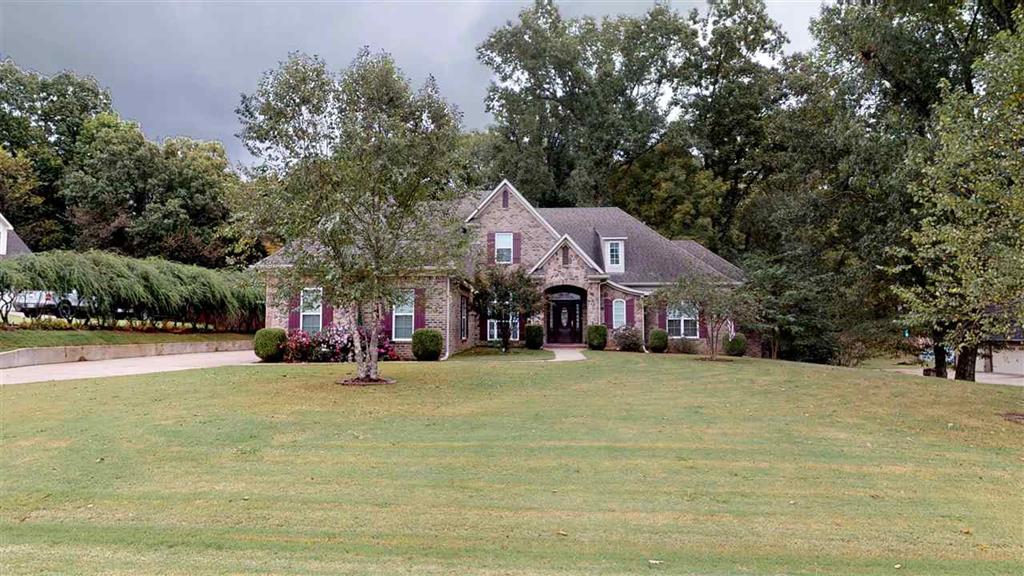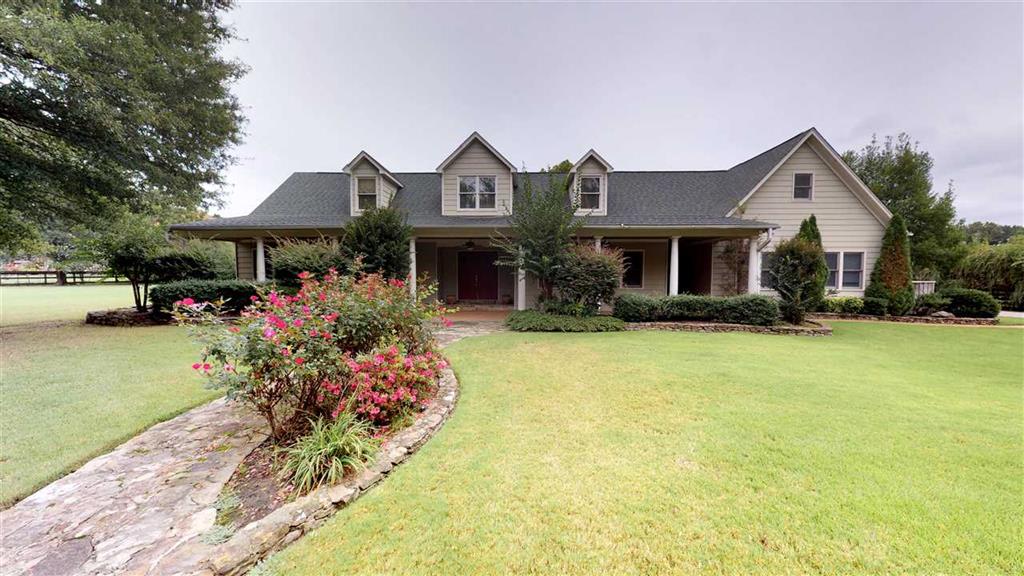 4415 Wildwood Rd 3366 Woodland Trace 2716 Roland Road
Unincorporated, TN Southaven, MS Memphis, TN
$135,000 $345,000 $322,000
SOLD 12/20/18 SOLD 12/19/18 SOLD 12/19/18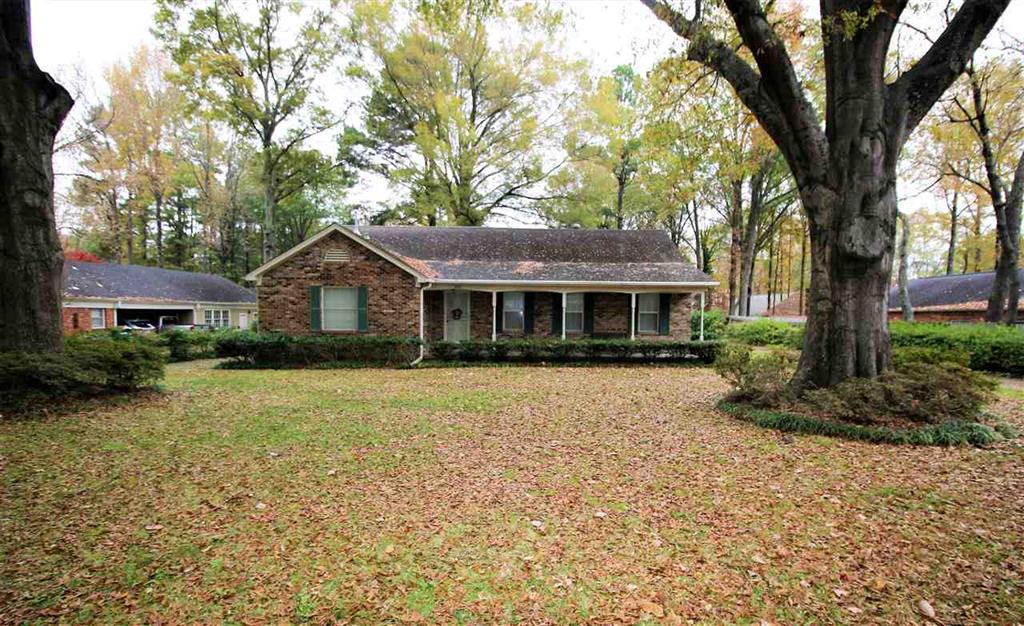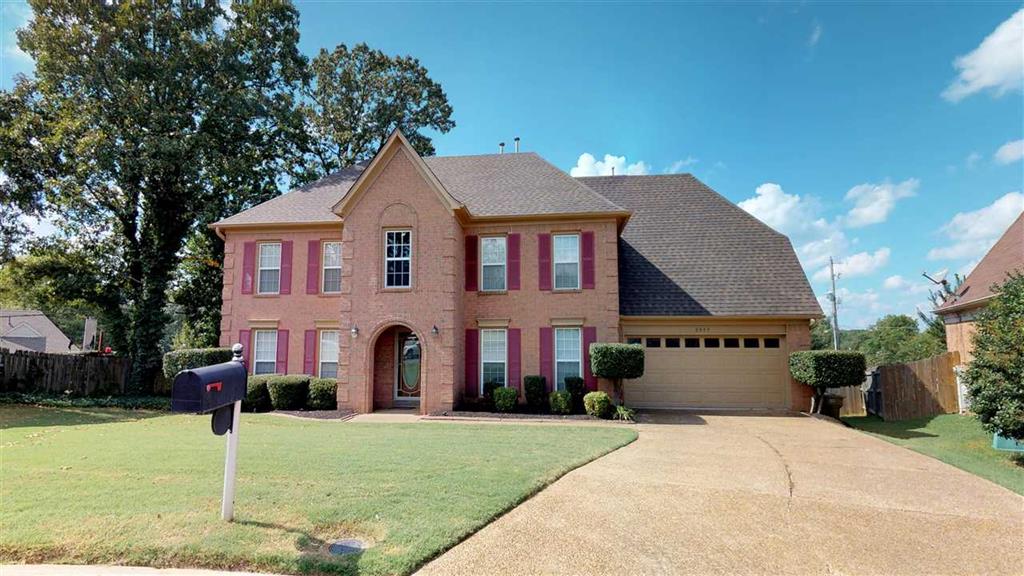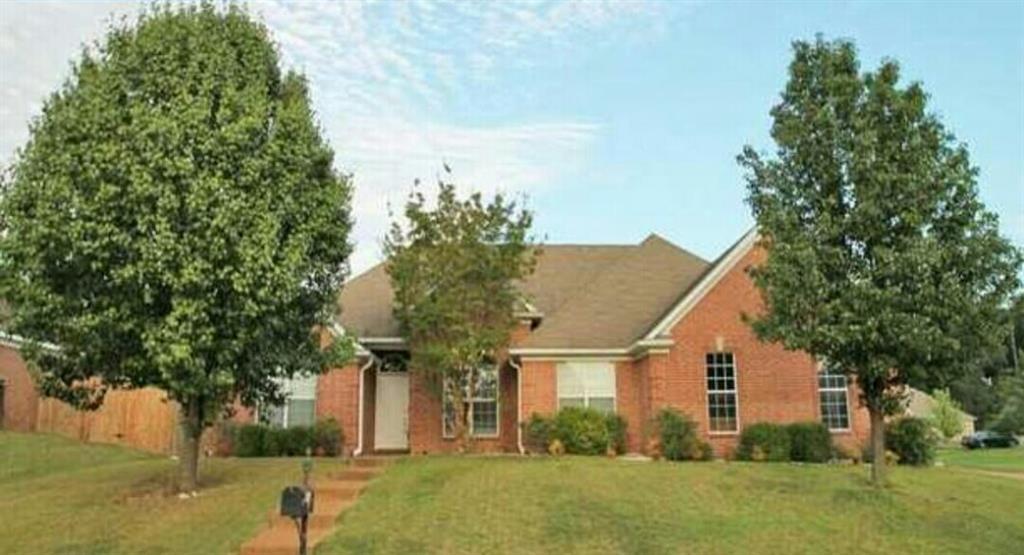 7292 Great Oaks 8849 Overlea Cove 1102 Stable Run
Germantown, TN Memphis, TN Unincorporated, TN
$220,500 $226,000 $159,750
SOLD 12/17/18 SOLD 12/13/18 SOLD 12/10/18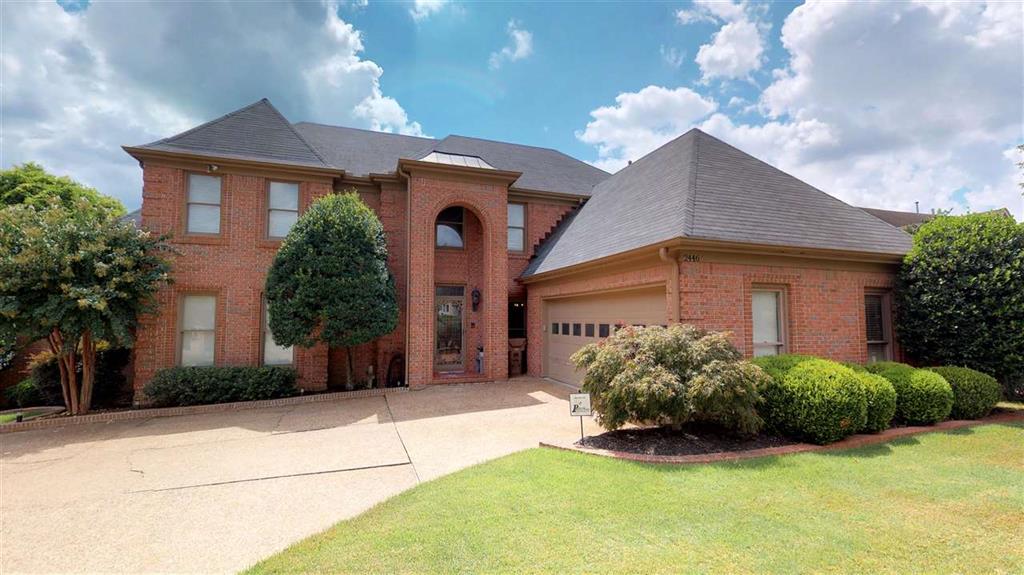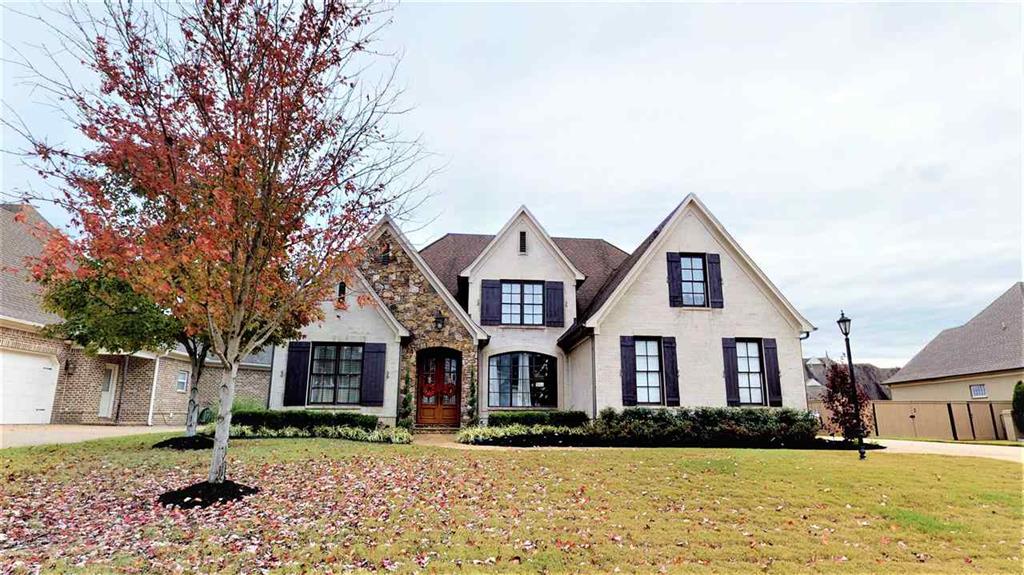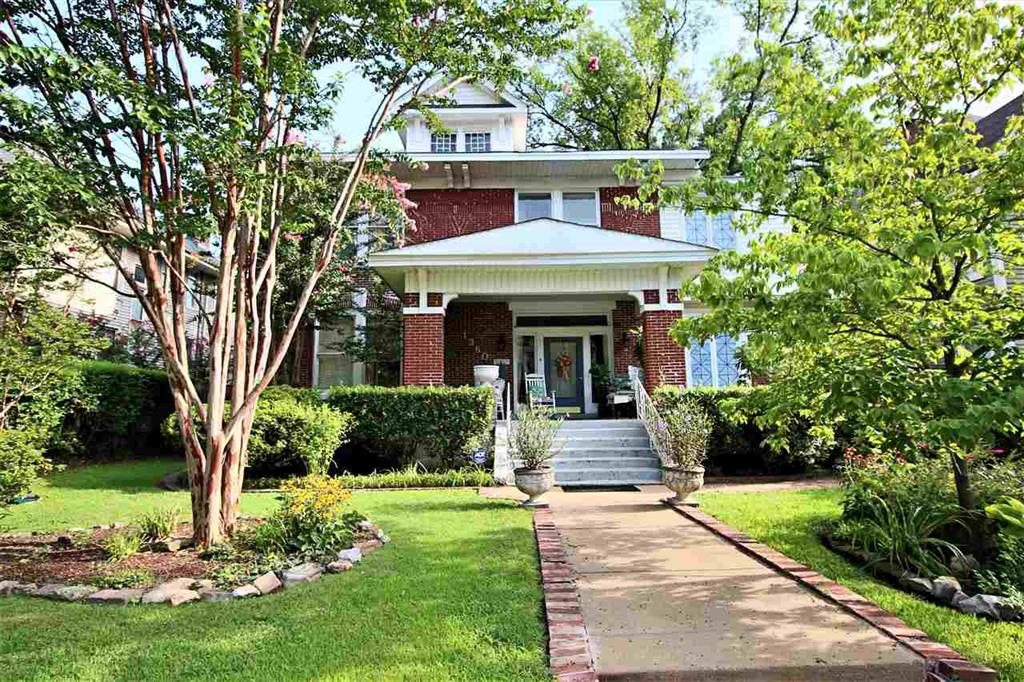 2246 Eagleridge 6625 Sundance Drive 1360 Carr Ave
Memphis, TN Olive Branch, MS Memphis, TN
$262,000 $340,000 $330,000
SOLD 12/10/18 SOLD 12/7/18 SOLD 12/3/18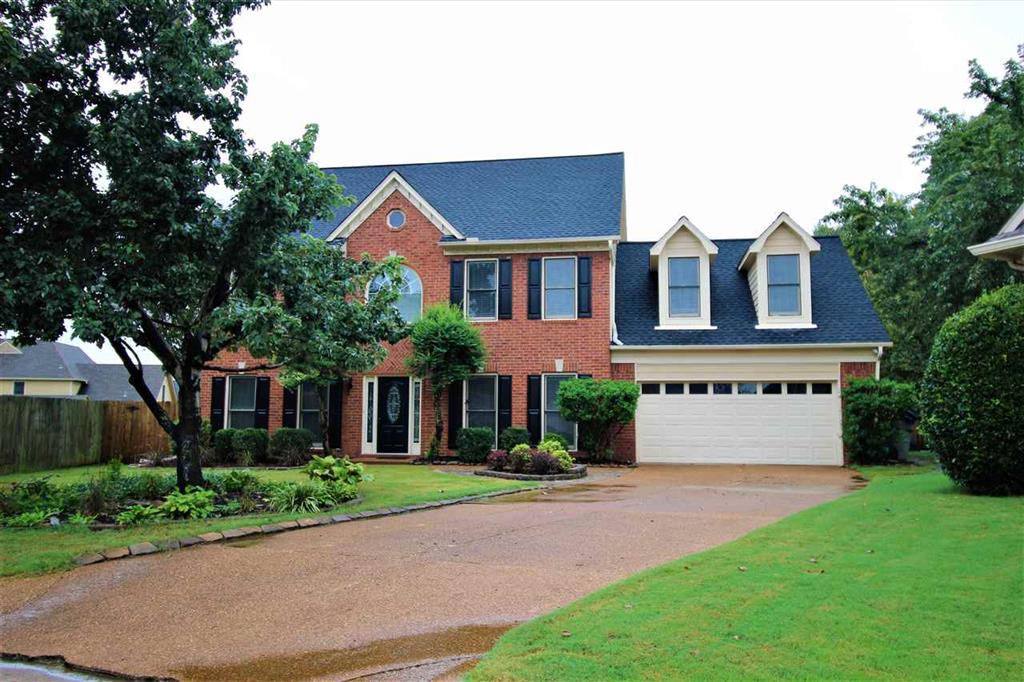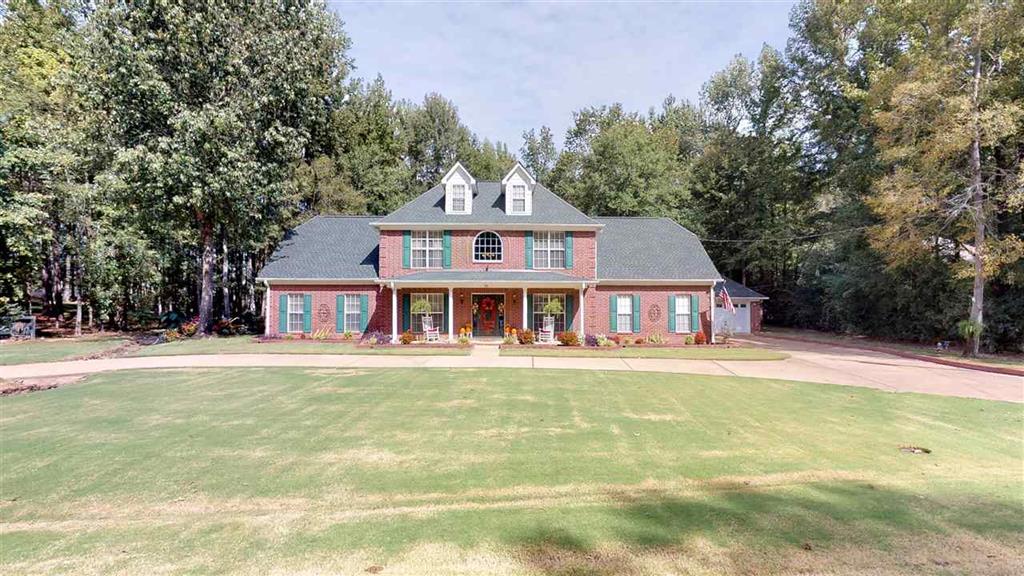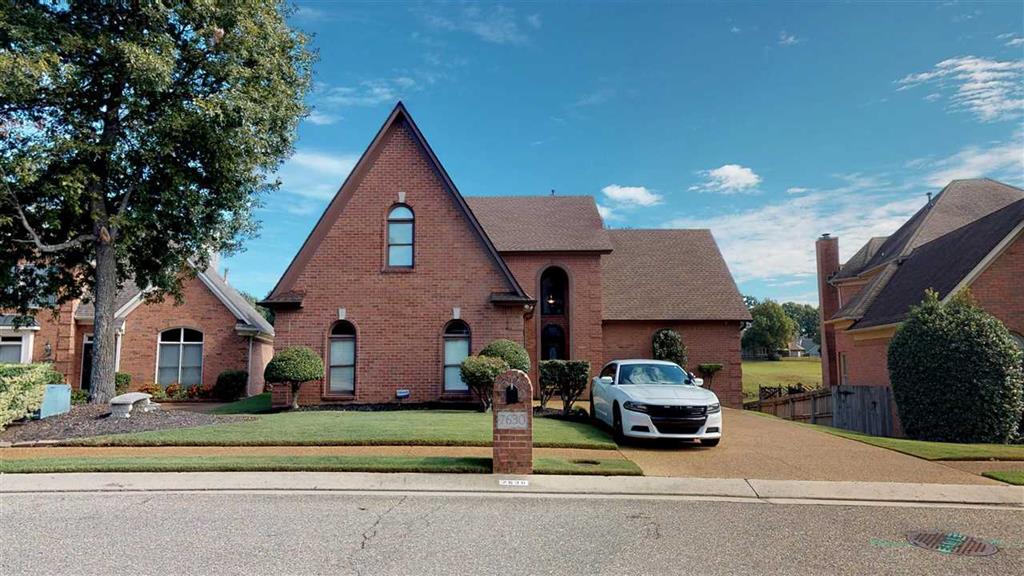 283 Golden Arrow 55 Carriage Cove 7630 Emerald Greens
Memphis, TN Unincorporated, TN Memphis, TN
$215,000 $347,000 $217,500
SOLD 12/3/18 SOLD 11/29/18 SOLD 11/29/18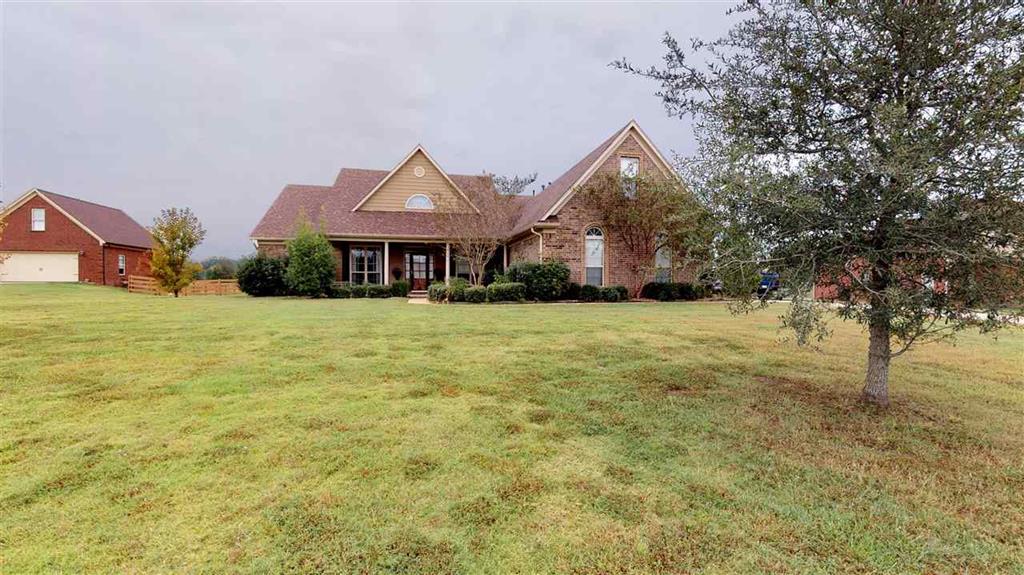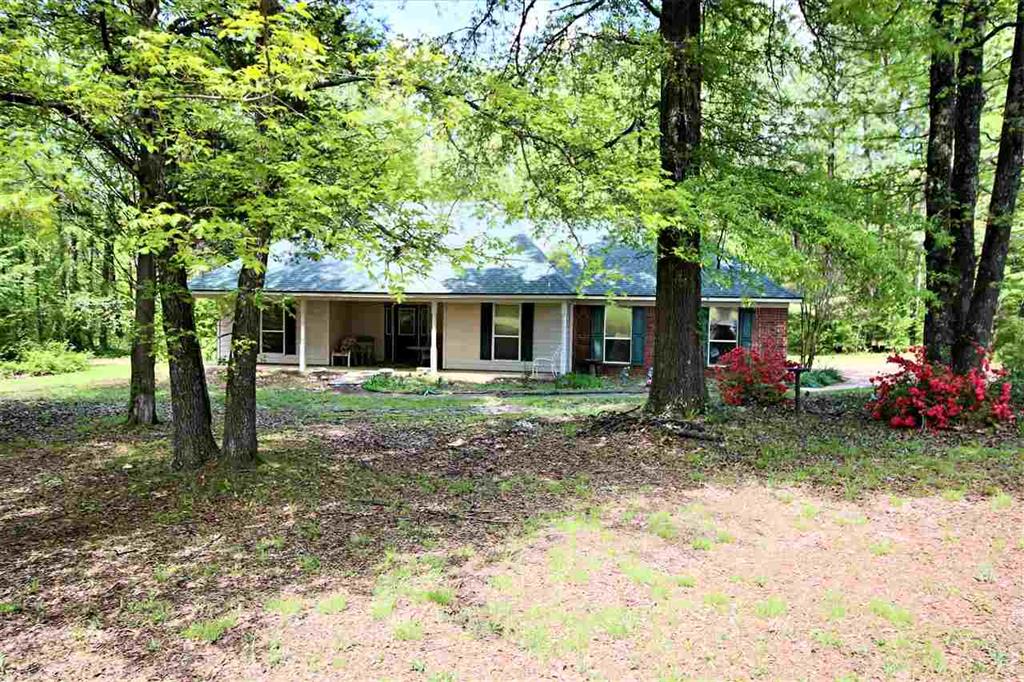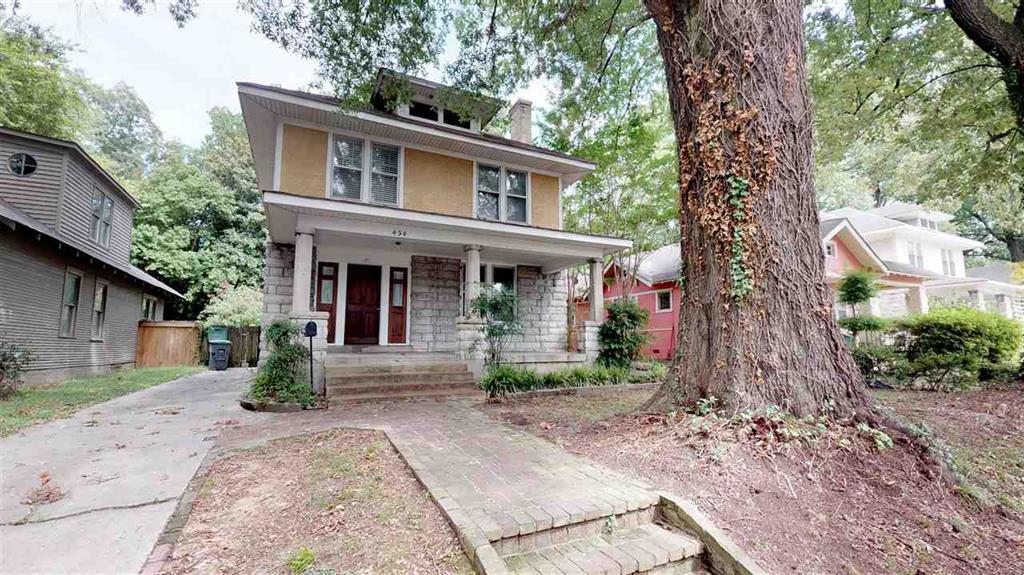 9076 Donnell 16687 HWY 57 454 McNeil Ave
Unincorporated, TN Moscow, TN Memphis, TN
$290,000 $189,900 $232,000
SOLD 11/29/18 SOLD 11/29/18 SOLD 11/28/18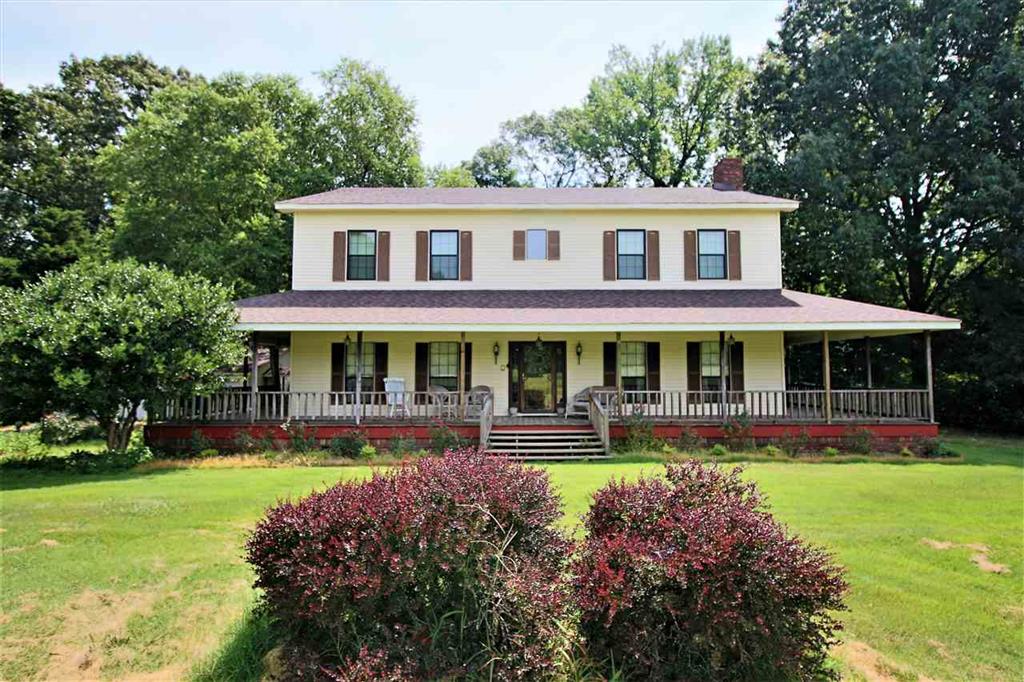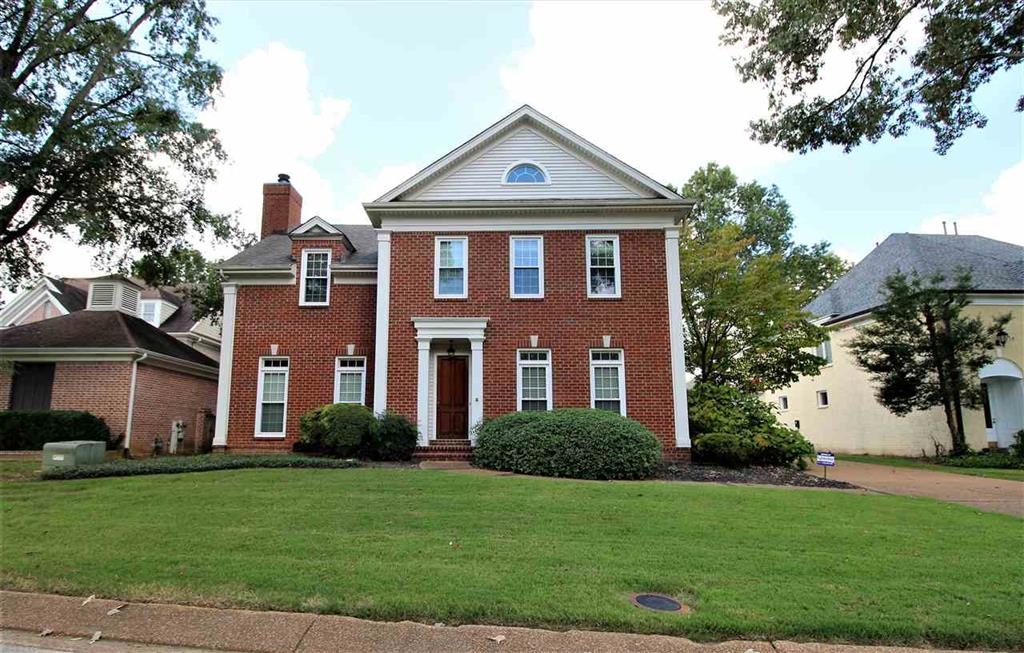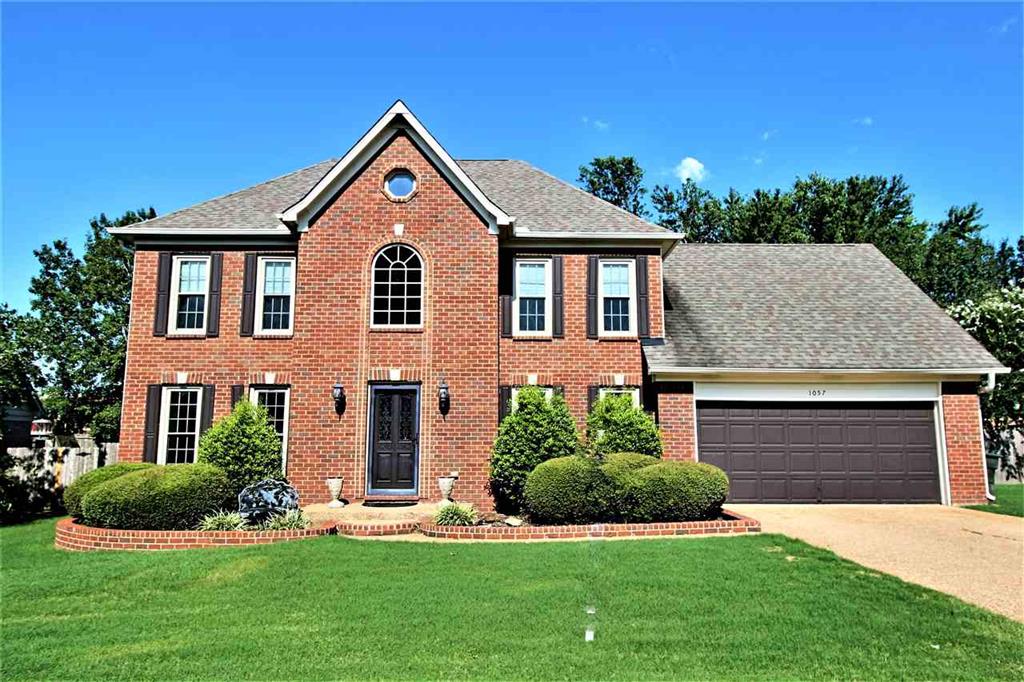 9990 Redwood Rd 3245 Club Breeze 1057 Heather Lake
Millington, TN Memphis, TN Collierville, TN
$325,000 $305,000 $290,000
SOLD 11/28/18 SOLD 11/21/18 SOLD 11/19/18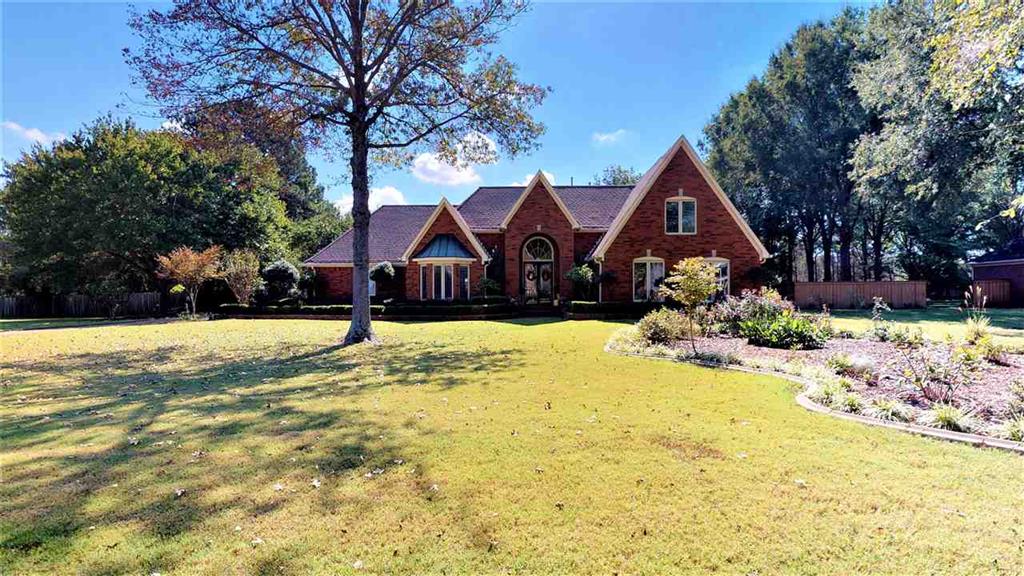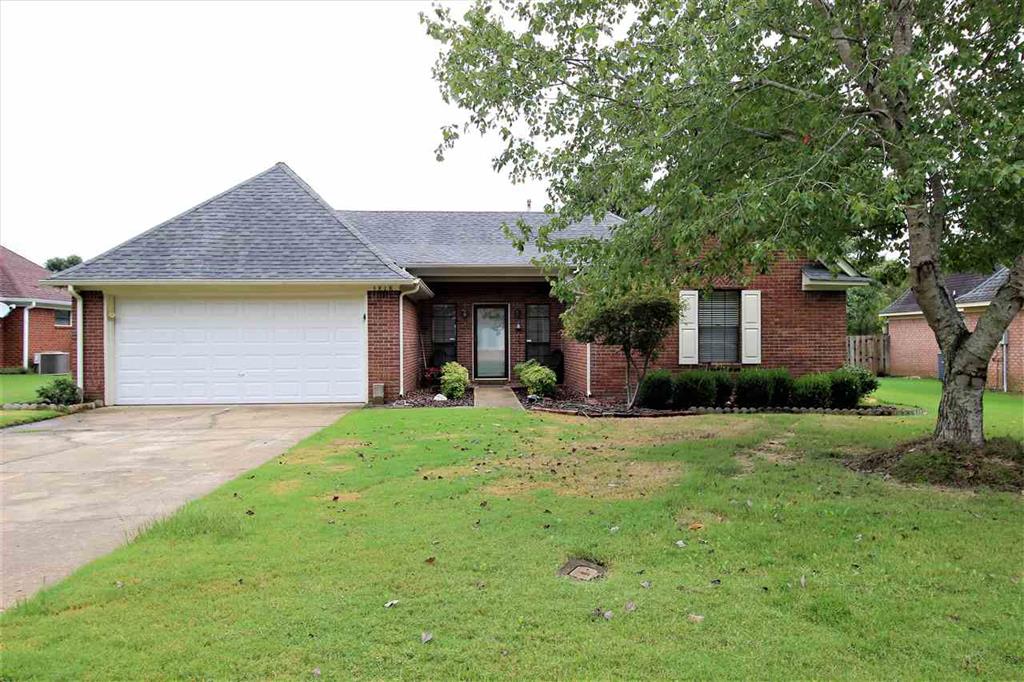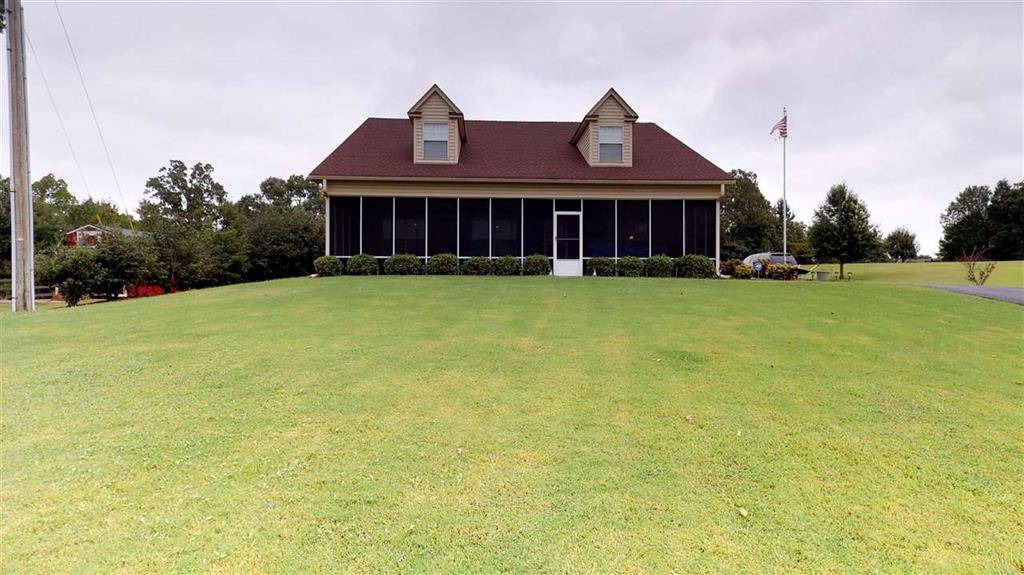 3296 Alfred Drive 5818 Southbend 390 Moores Crossing
Bartlett, TN Olive Branch, MS Byhalia, MS
$314,900 $156,500 $175,000
SOLD 11/13/18 SOLD 11/1/18 SOLD 10/31/18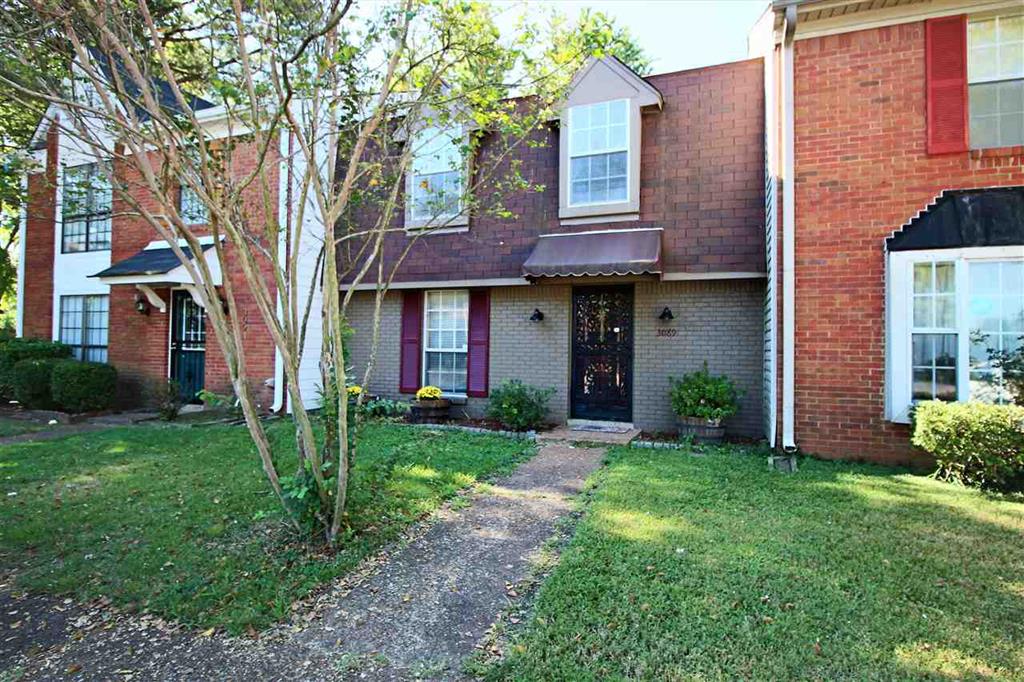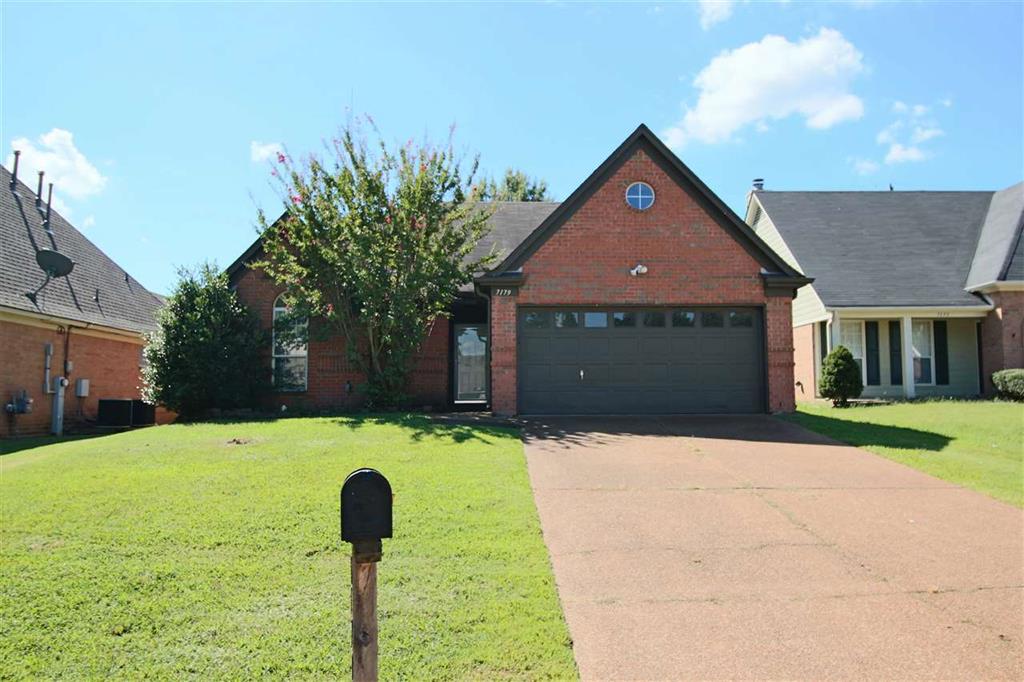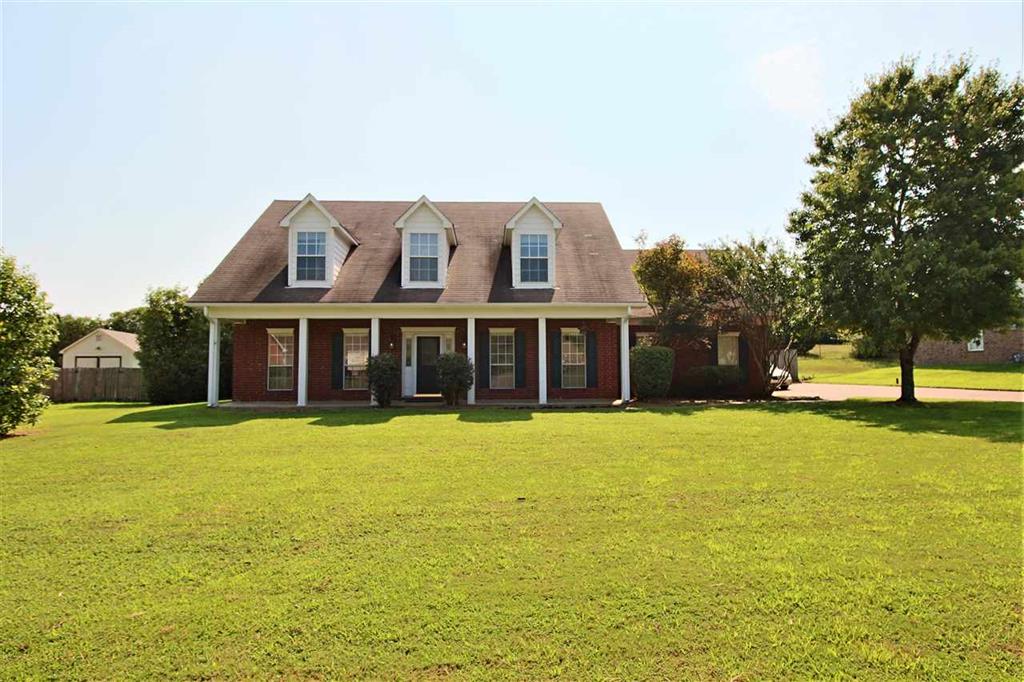 3089 McVay Trail 7179 McCleskey Cv 30 Austin Drive
Memphis, TN Cordova, TN Oakland, TN
$69,900 $140,000 $199,900
SOLD 10/30/18 SOLD 10/18/18 SOLD 10/9/18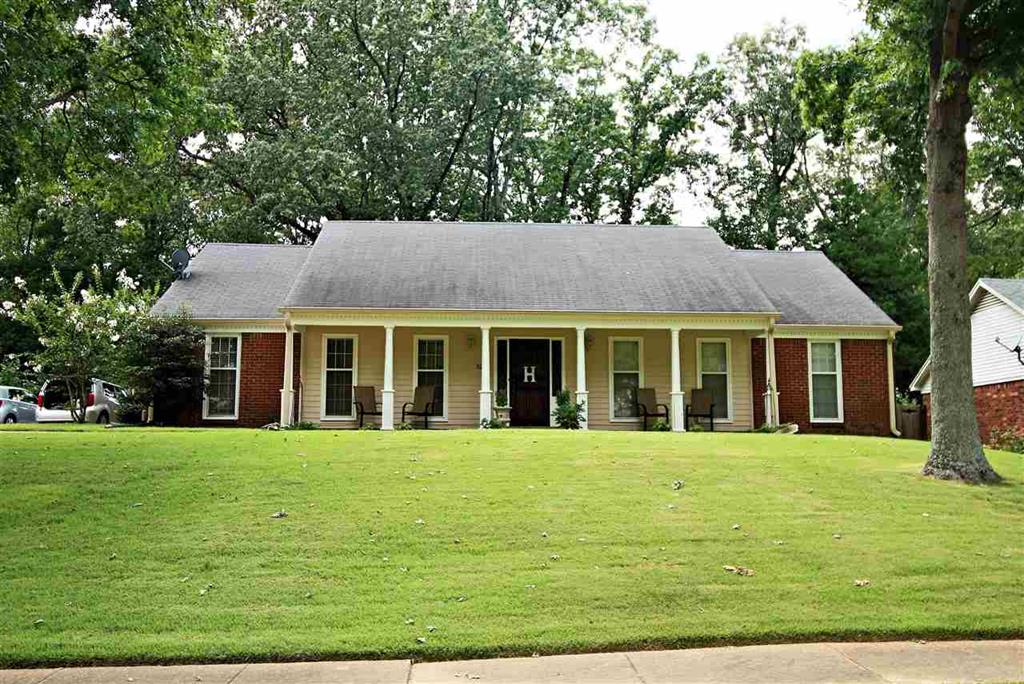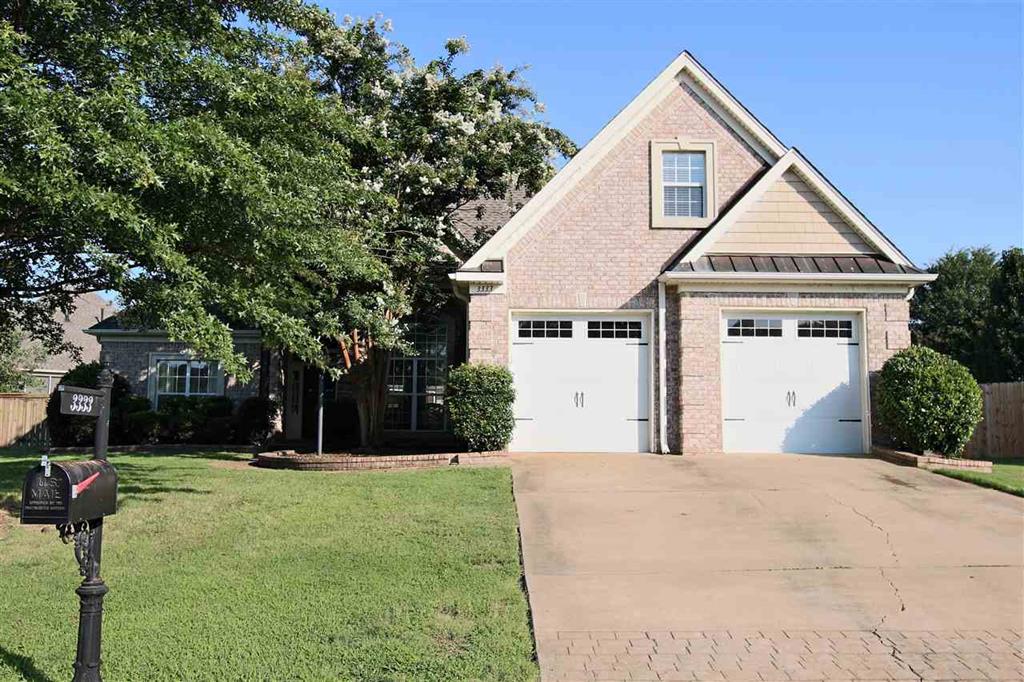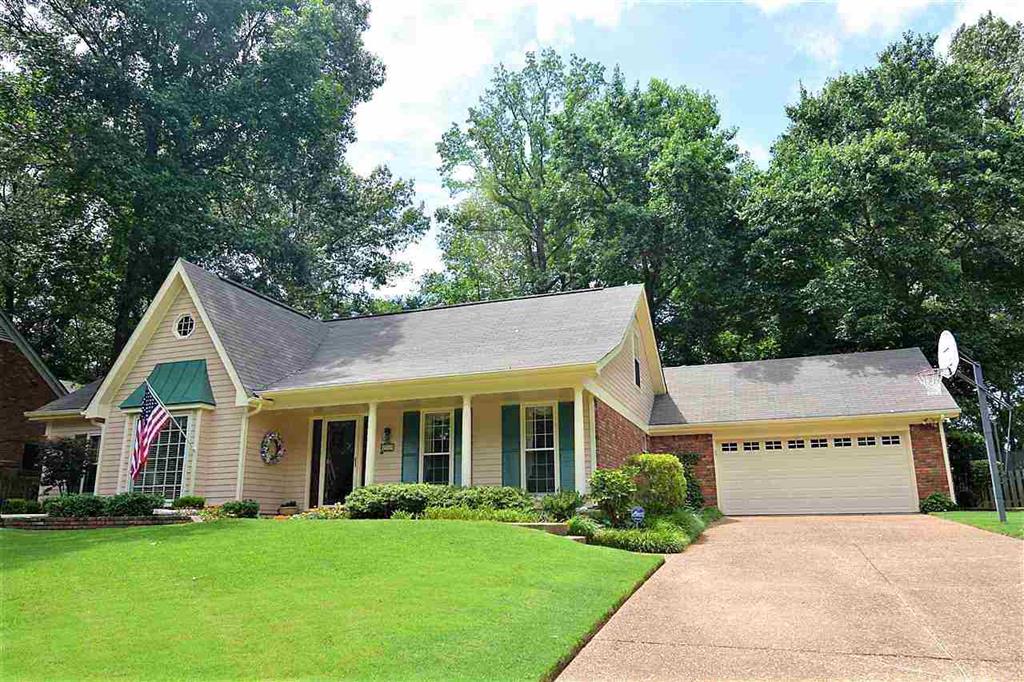 2225 Webbing 3333 Chateau Circle 2969 Tamerlane
Memphis, TN Southaven, MS Germantown, TN
$167,000 $274,900 $275,000
SOLD 10/2/18 SOLD 10/1/18 SOLD 9/28/18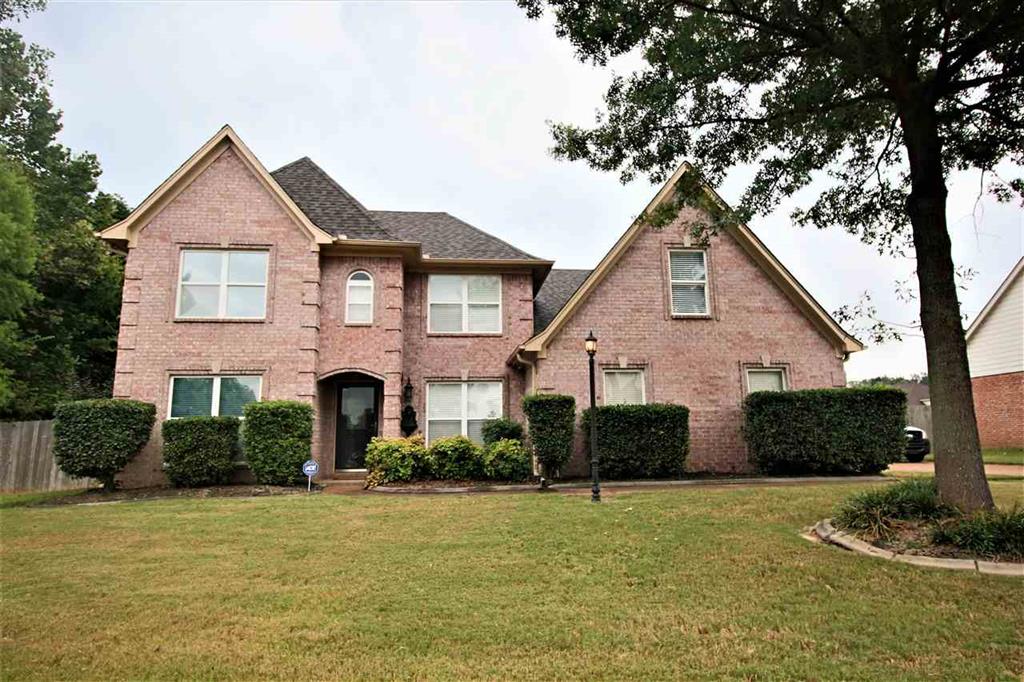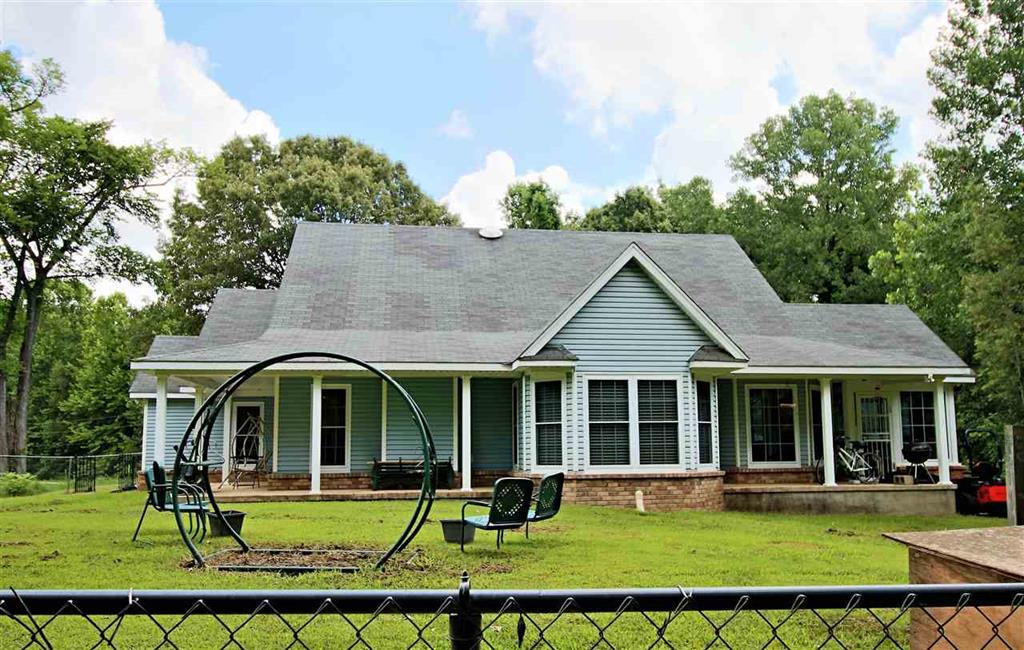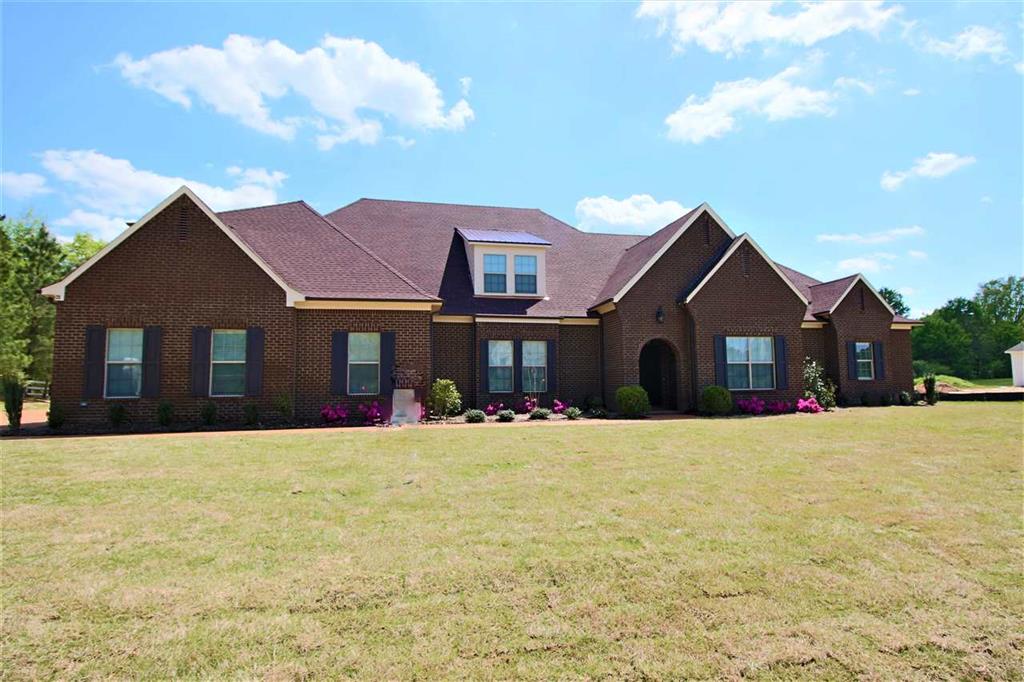 1230 Havenwood Dr 6841 Old Tipton Rd 25 Hawthorne Drive
Unincorporated, TN Unincorporated, TN Piperton, TN
$245,000 $240,000 $600,000
SOLD 9/28/18 SOLD 9/24/2018 SOLD 9/24/2018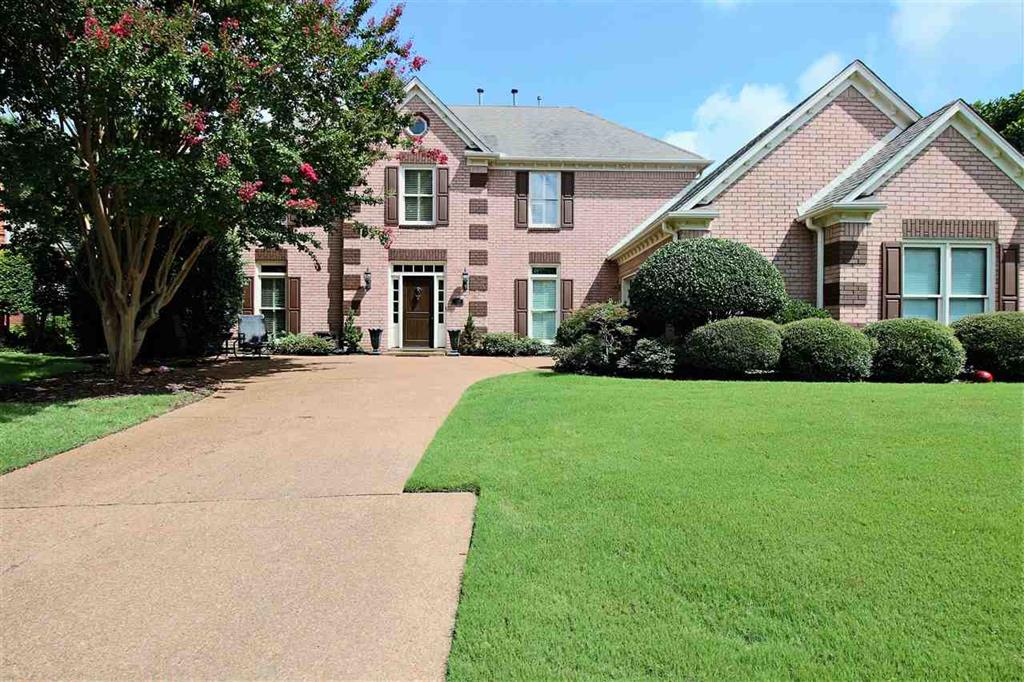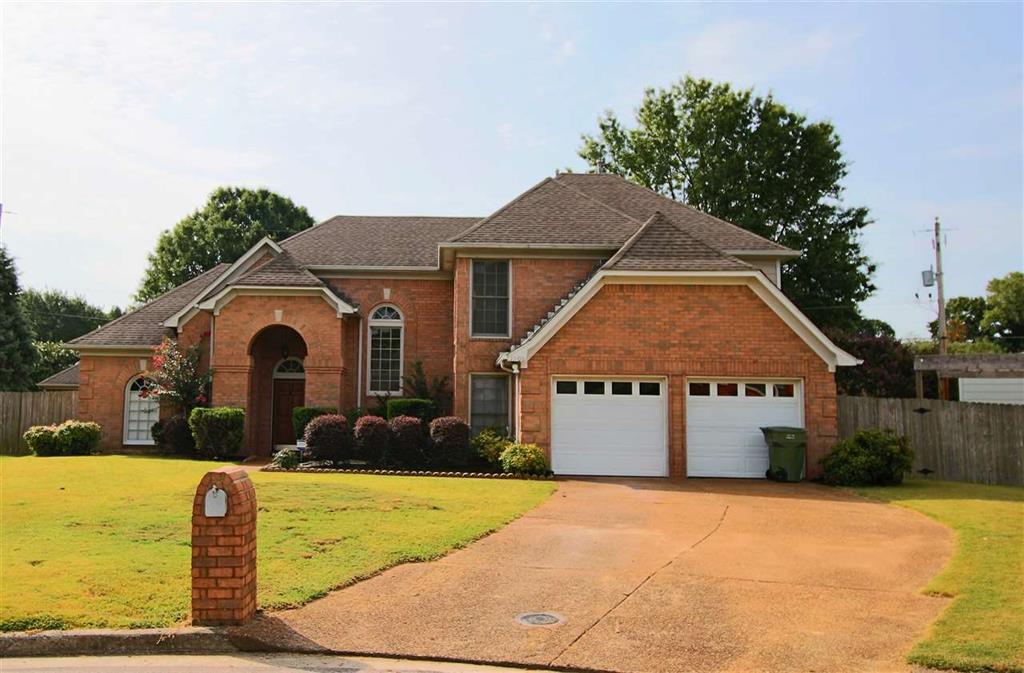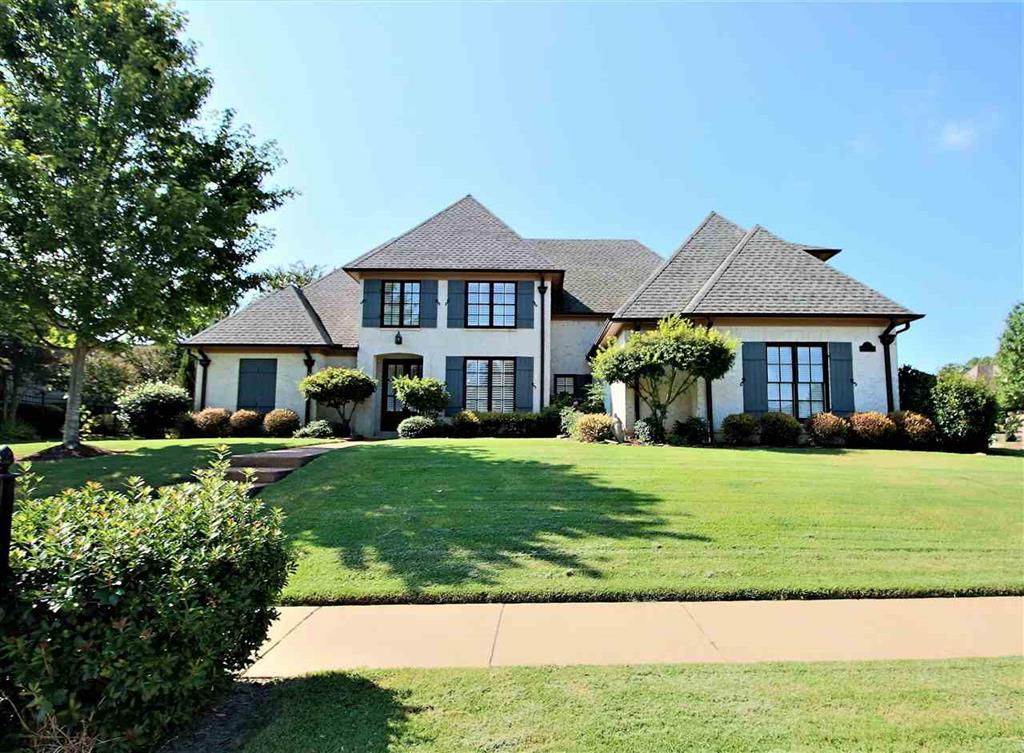 3285 Kinderhill Circle 1906 Churchill Gate Cv 10201 Herons Pointe
Germantown, TN Memphis, TN Lakeland, TN
$299,900 $214,000 $400,000
SOLD 9/21/2018 SOLD 9/21/2018 SOLD 9/18/2018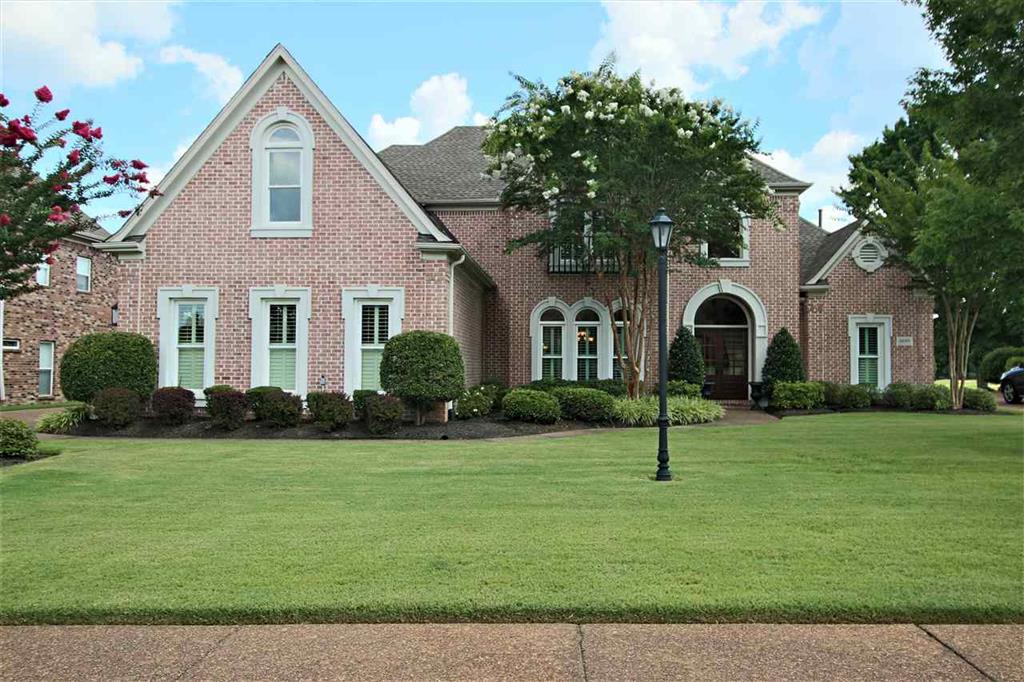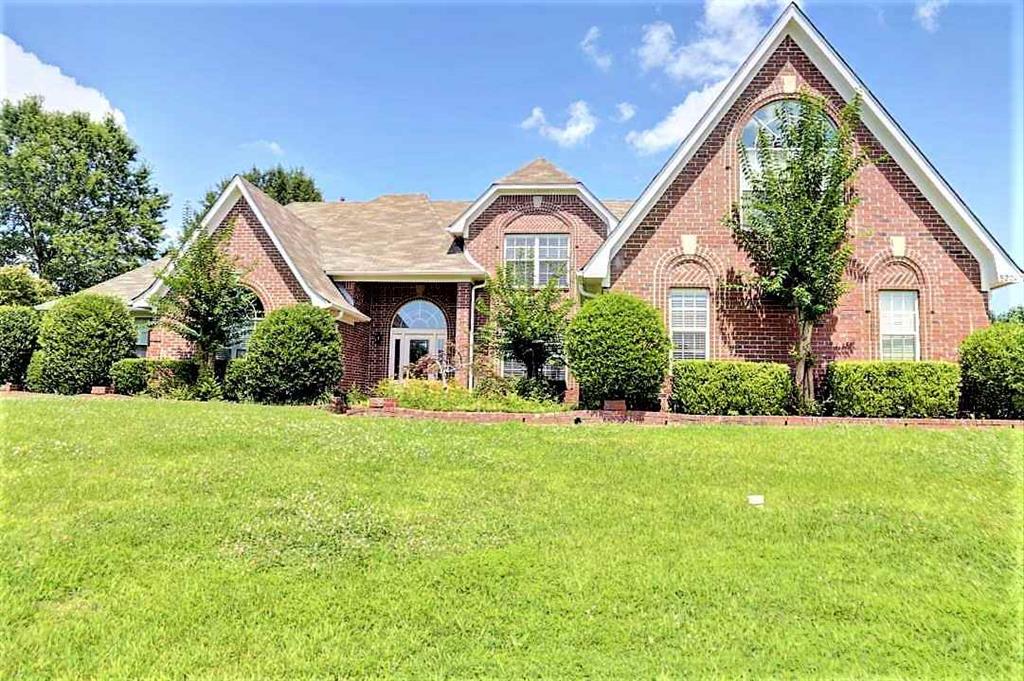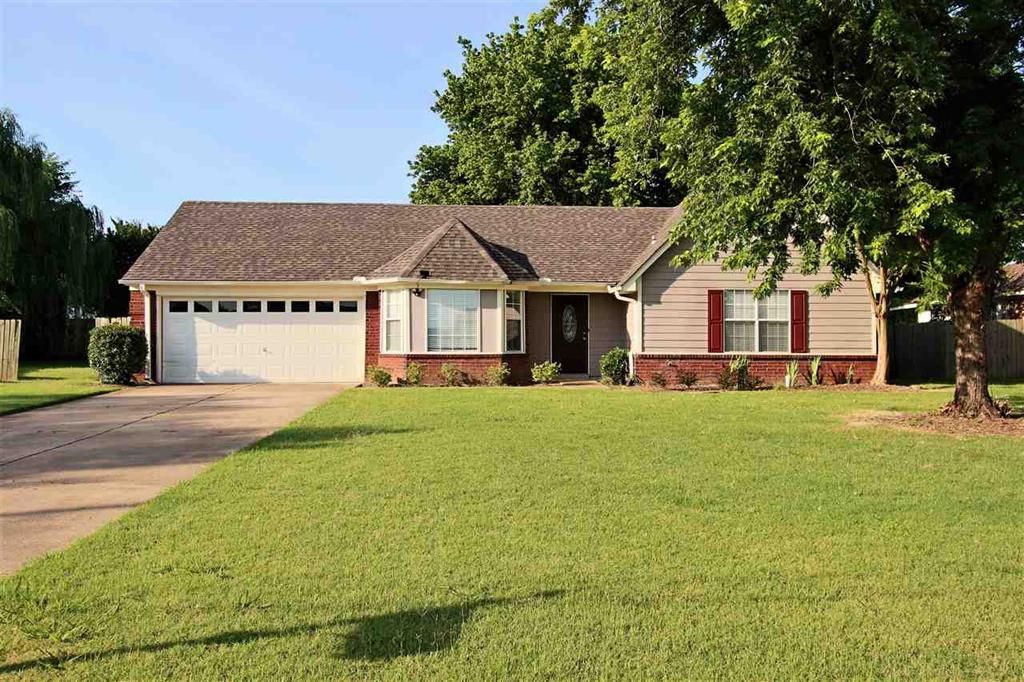 6699 Moondance Drive 5224 Hare Creek Cove 6821 Ranch Ridge Cove
Southaven, MS Bartlett, TN Walls, MS
$340,000 $269,900 $148,000
SOLD 9/17/2018 SOLD 9/14/2018 SOLD 9/6/2018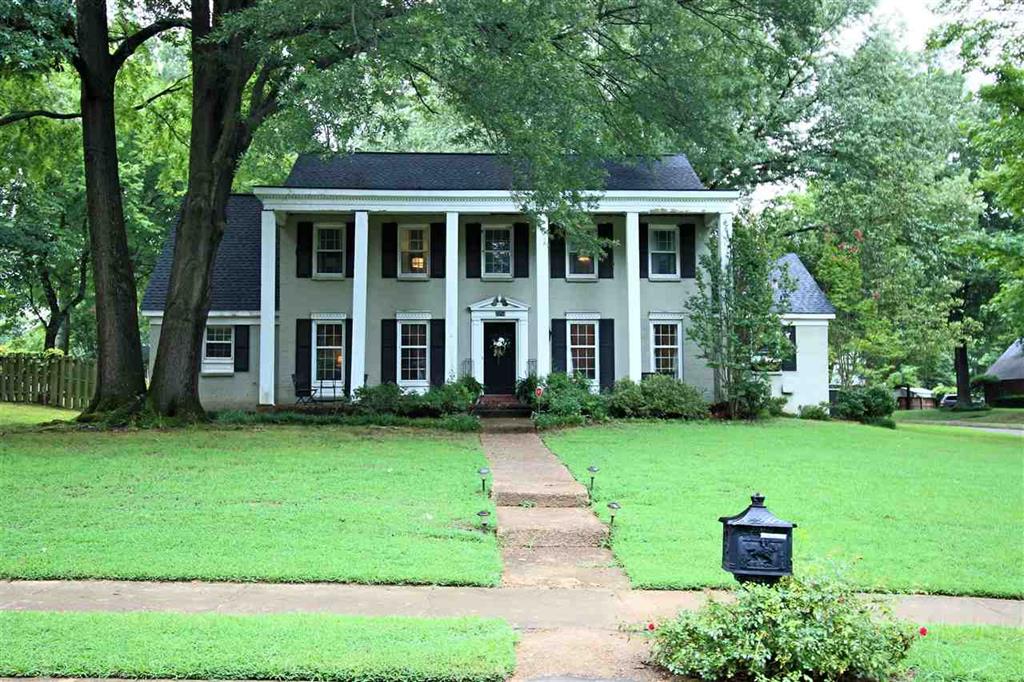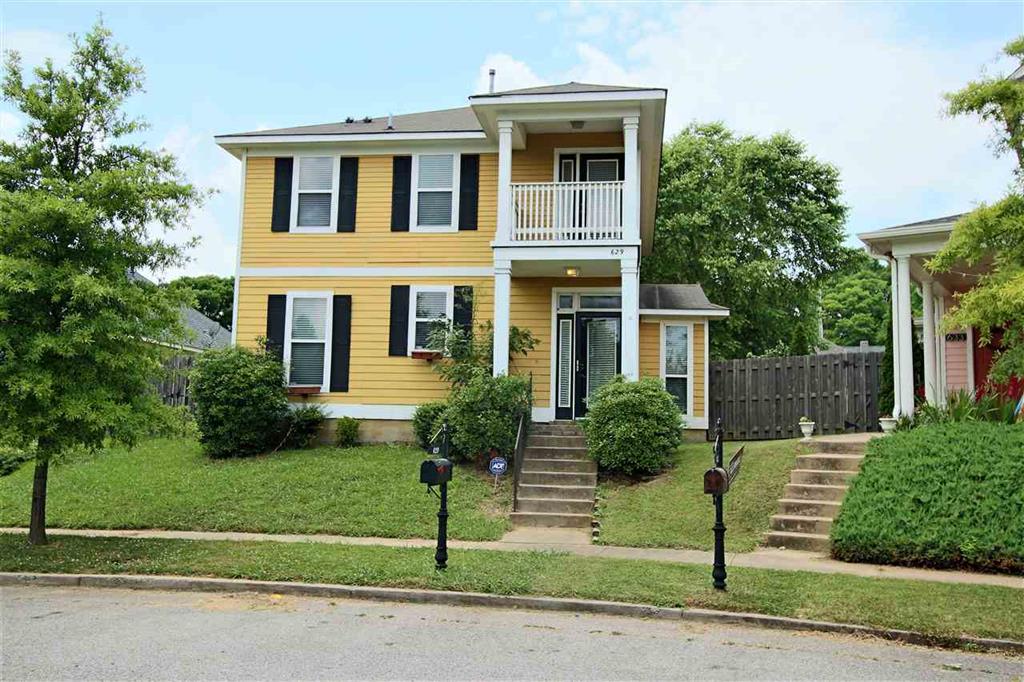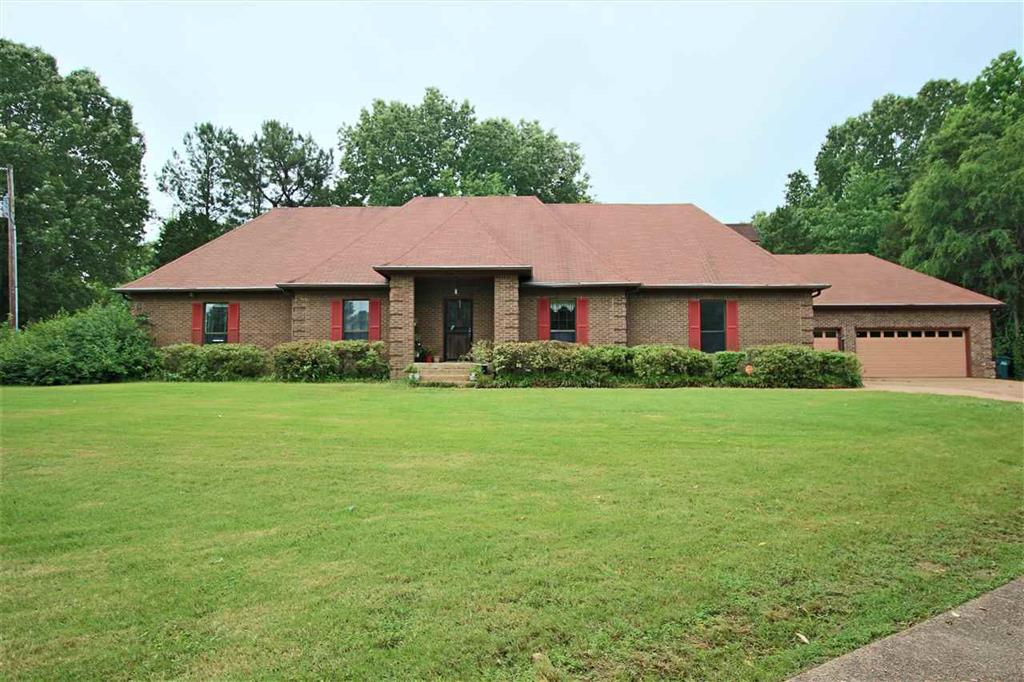 2256 Thornwood Lane 629 Greenlaw Place 3579 Liscott Rd
Memphis, TN Memphis, TN Southaven, MS
$245,000 $135,000 $280,000
SOLD 9/5/18 SOLD 9/5/18 SOLD 8/31/18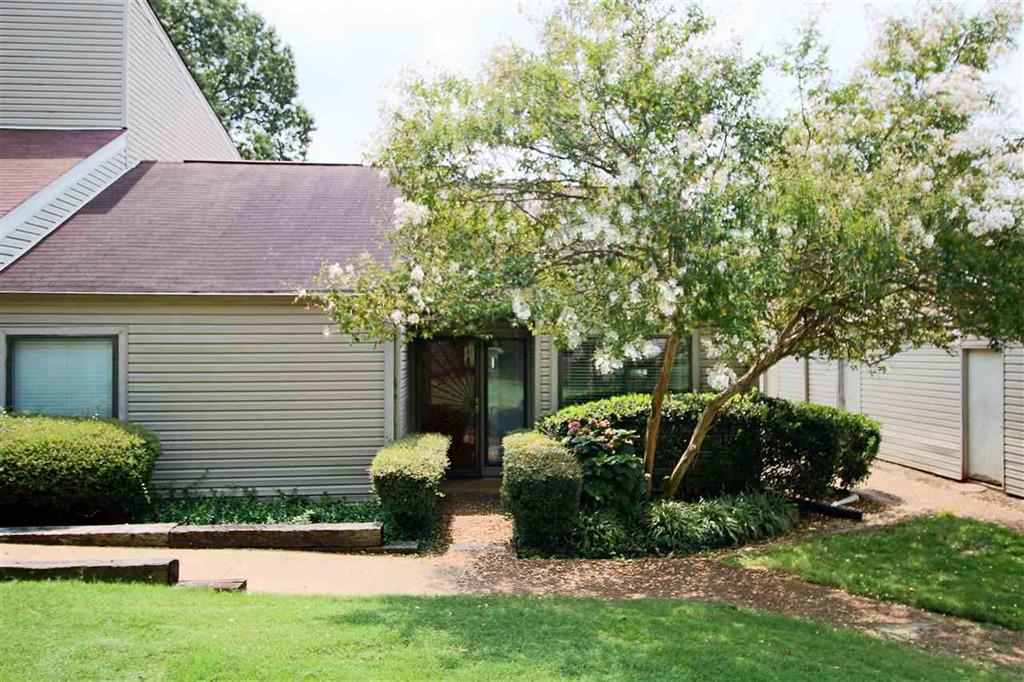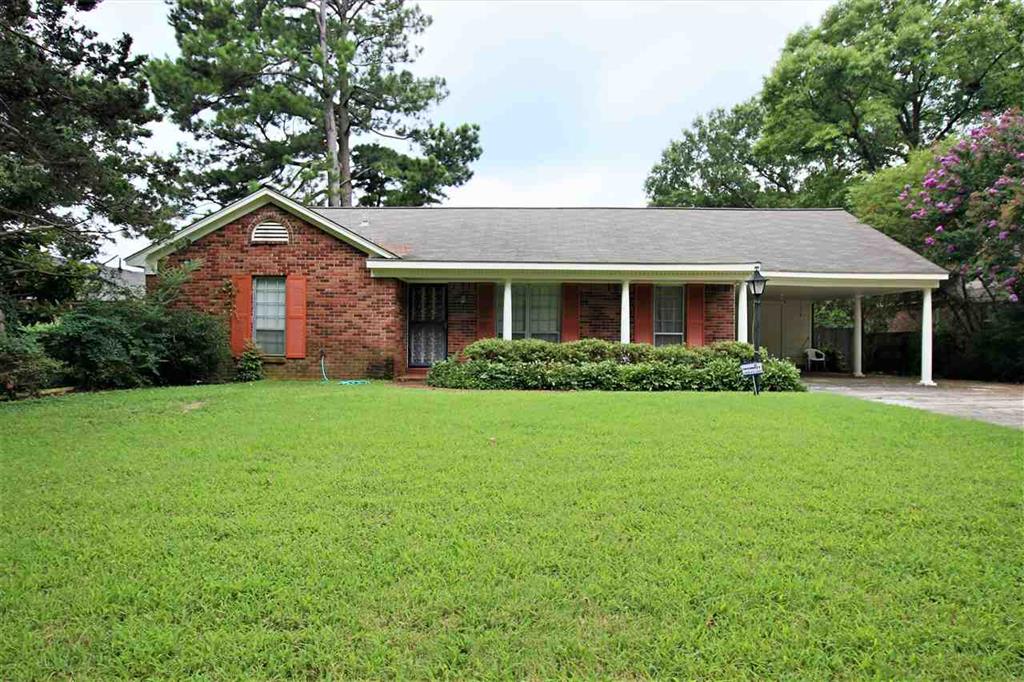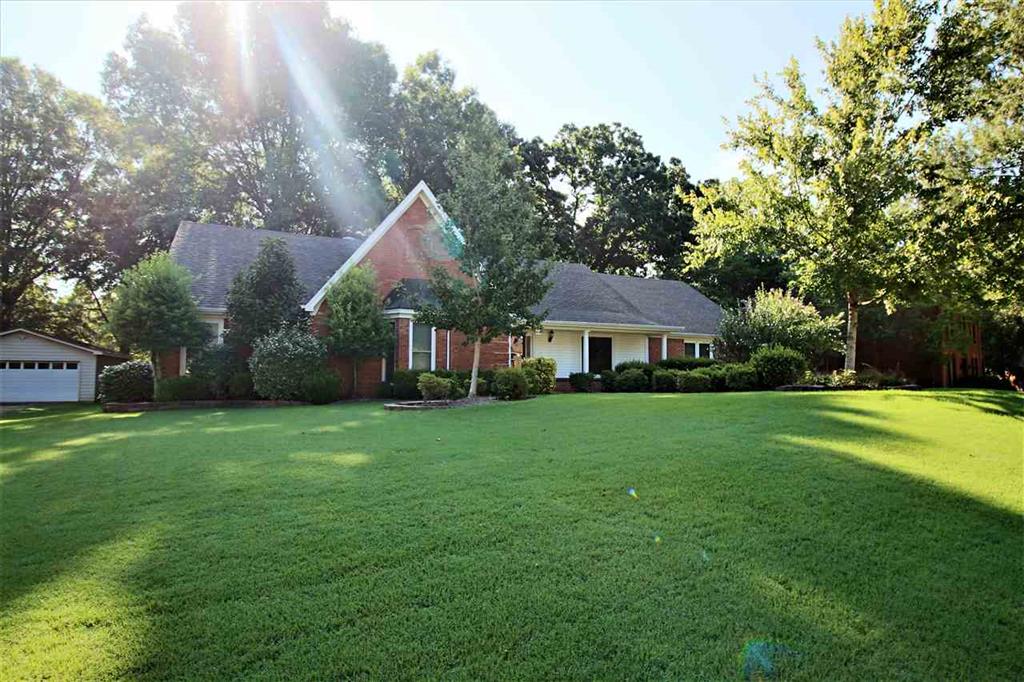 3084 Rising Sun Rd 3535 Bellwood Dr 3620 Otter Creek Cv
Lakeland, TN Memphis, TN Collierville, TN
SOLD 8/31/18 SOLD 8/22/18 SOLD 8/21/18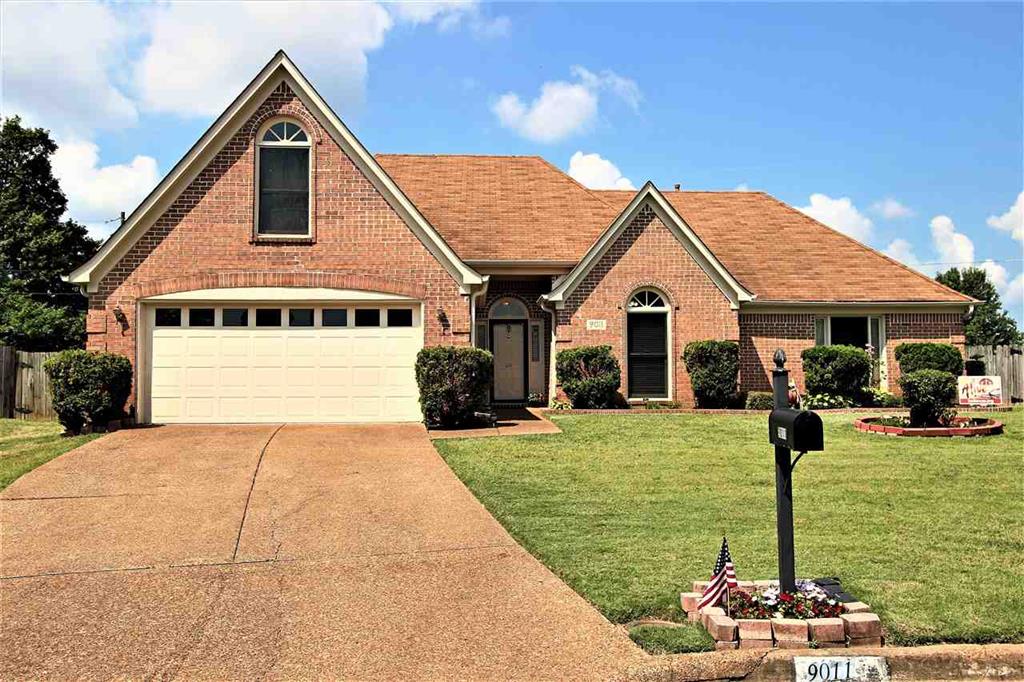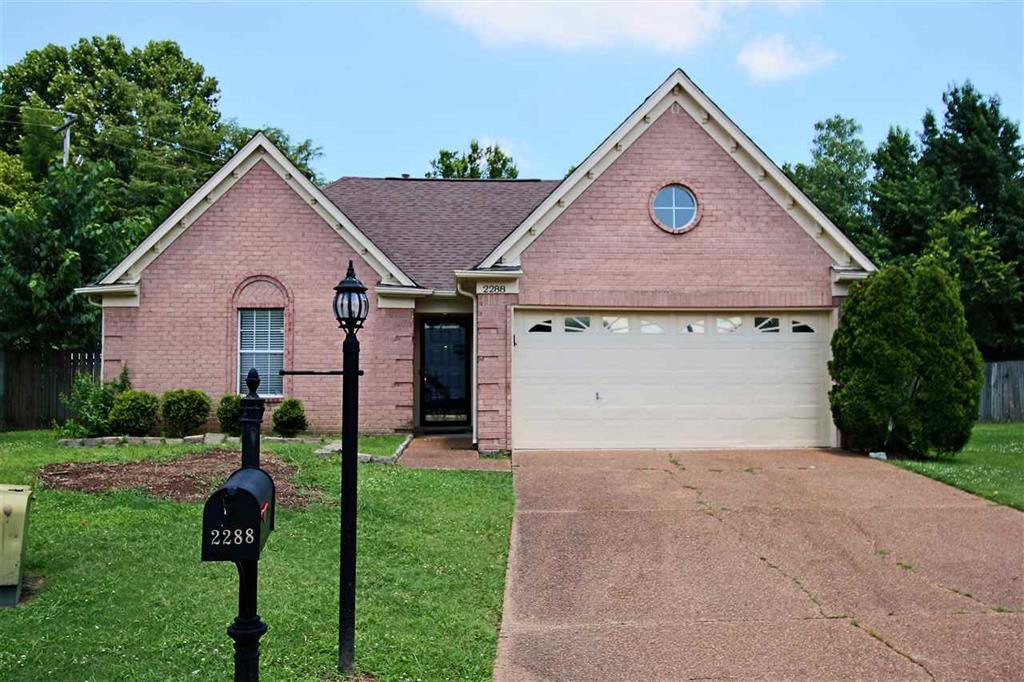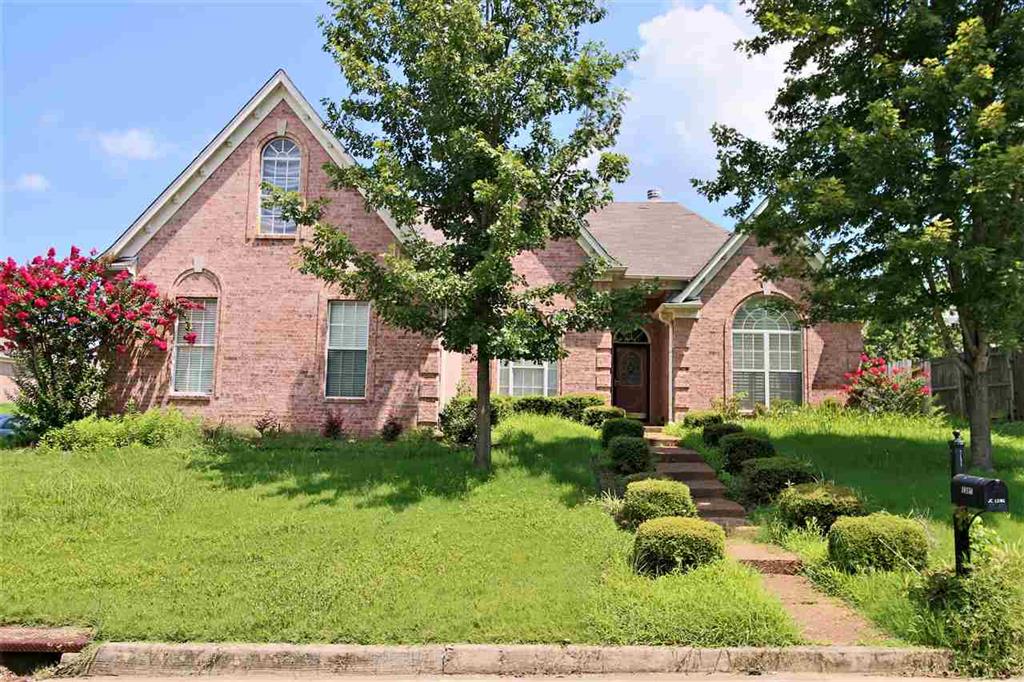 9011 Higdon Cv 2288 Lakehill Ct 10150 Breezy Ridge Cv
Memphis, TN Memphis, TN Memphis, TN
$187,600 $130,000 $110,000
SOLD 8/14/18 SOLD 8/13/18 SOLD 8/9/18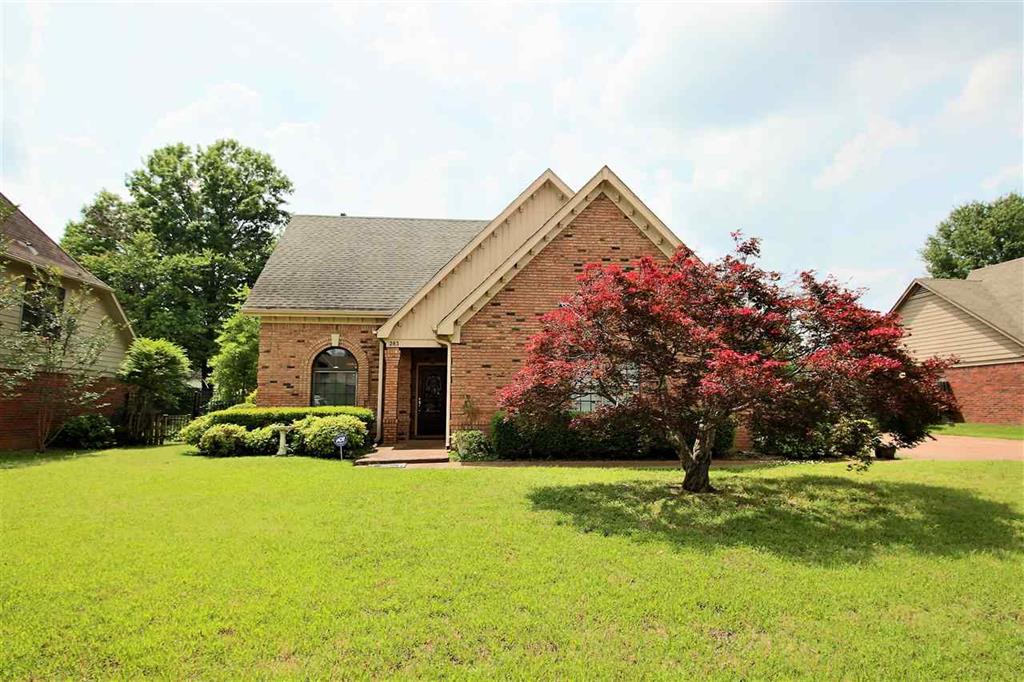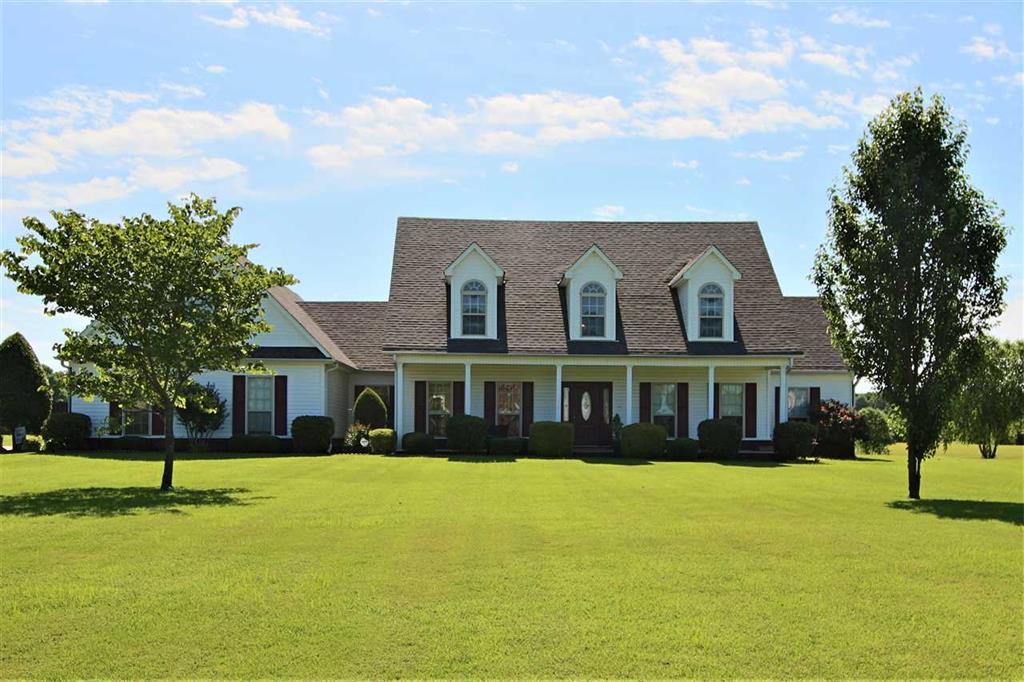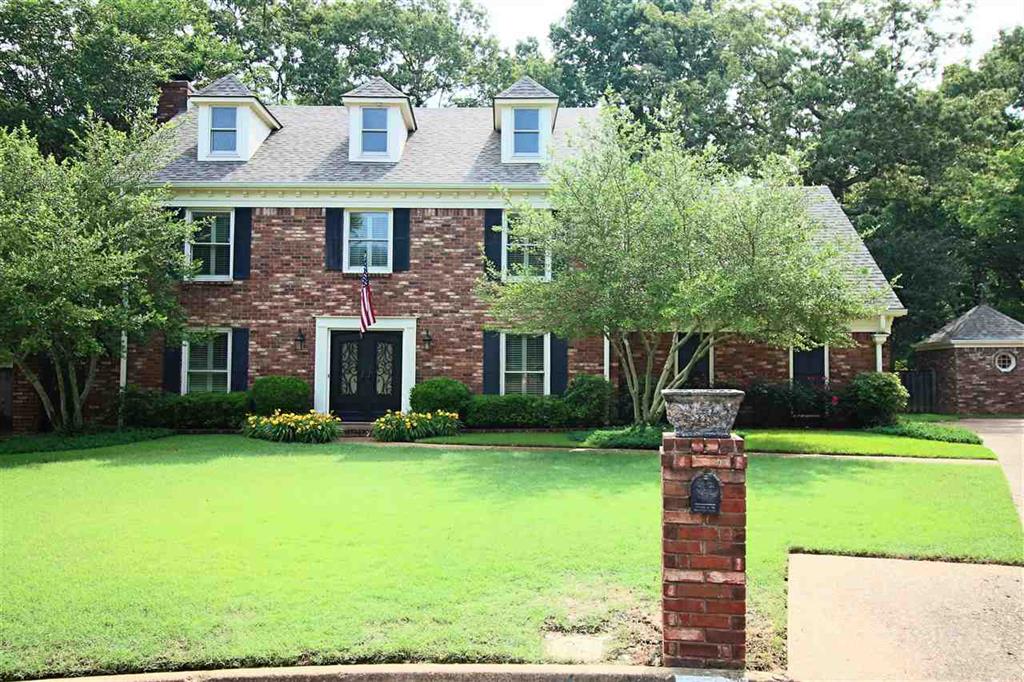 283 Richards Way 9150 Donnell Rd 3110 Mandeville Xing
Memphis, TN Unincorporated, TN Germantown, TN
$190,000 $289,000 $330,000
SOLD 8/9/18 SOLD 8/8/18 SOLD 8/3/18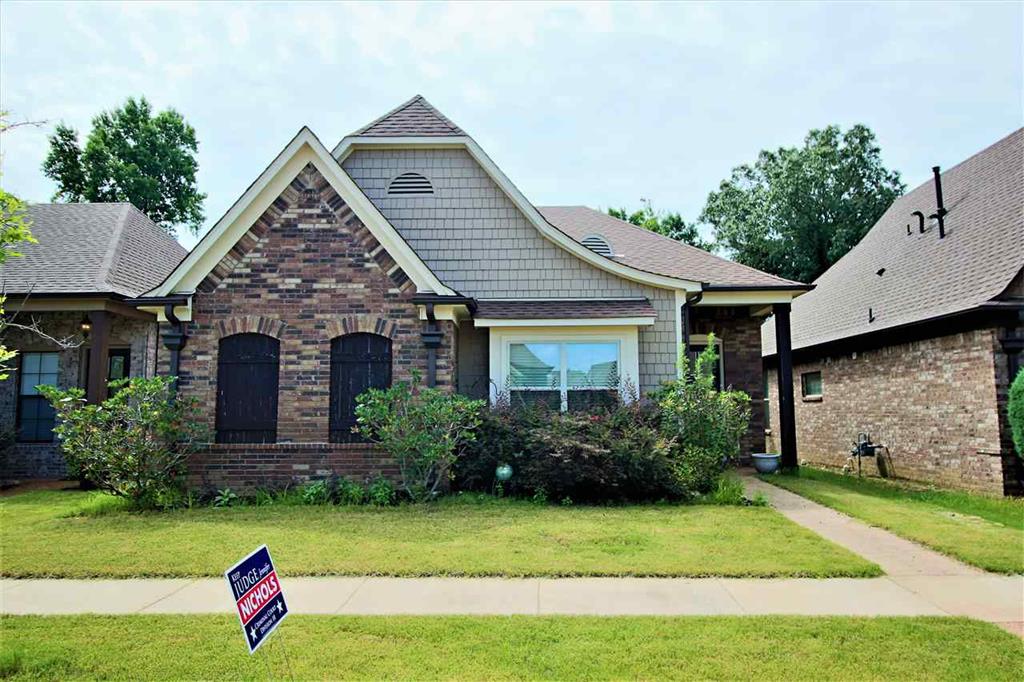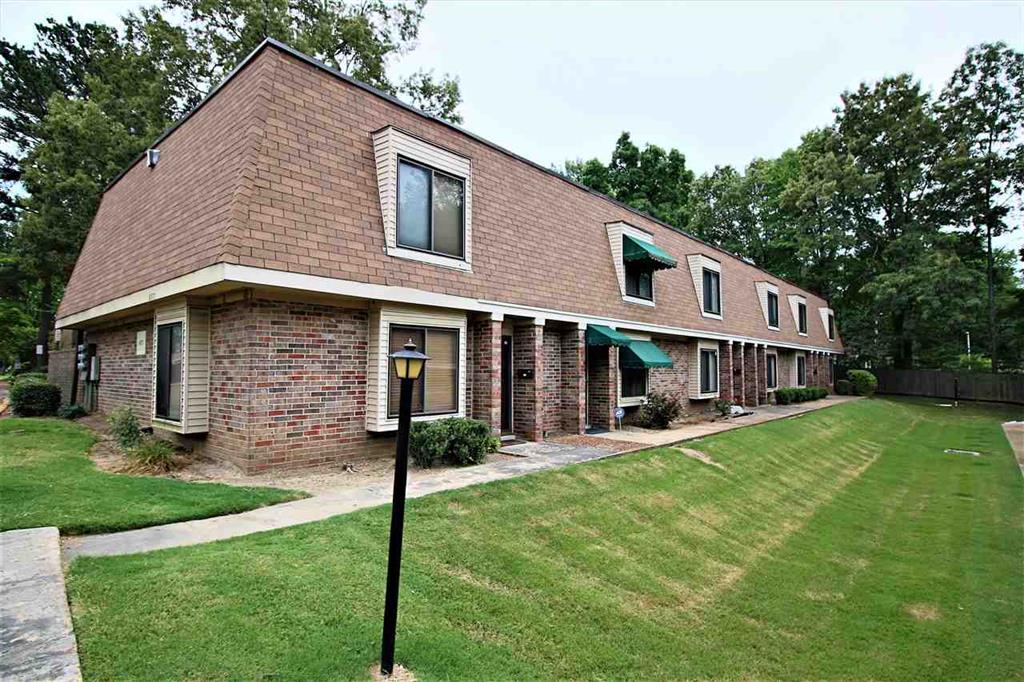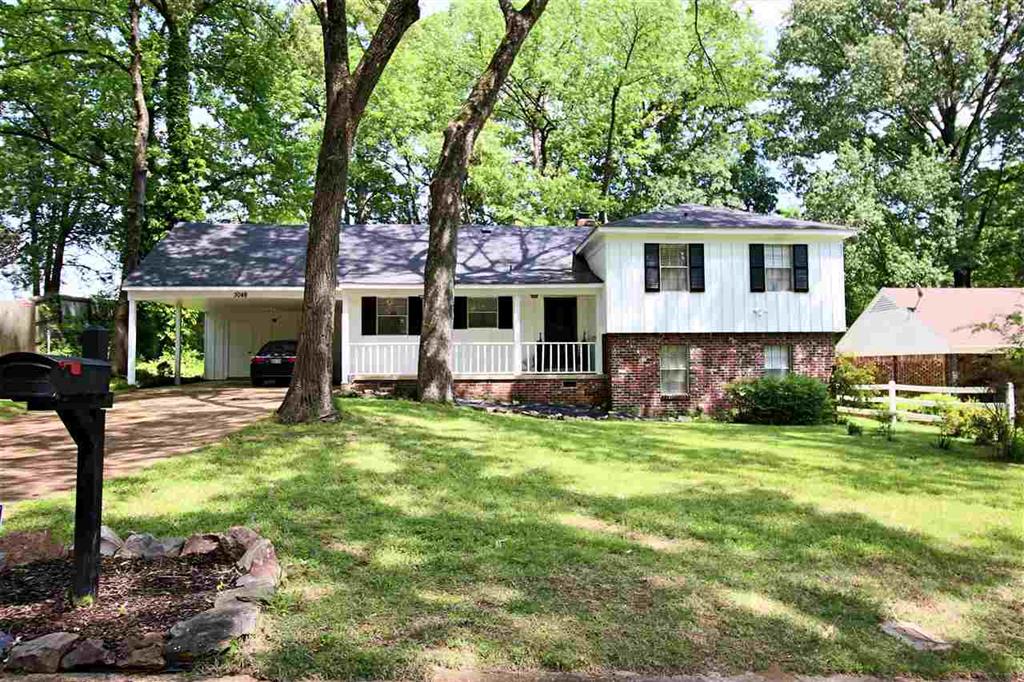 1940 S Bend Drive 6571 Poplar Woods Cir 3048 Kenneth St
Unincorporated, TN Germantown, TN Memphis, TN
$165,000 $90,000 $121,500
SOLD 8/1/18 SOLD 8/1/18 SOLD 7/31/18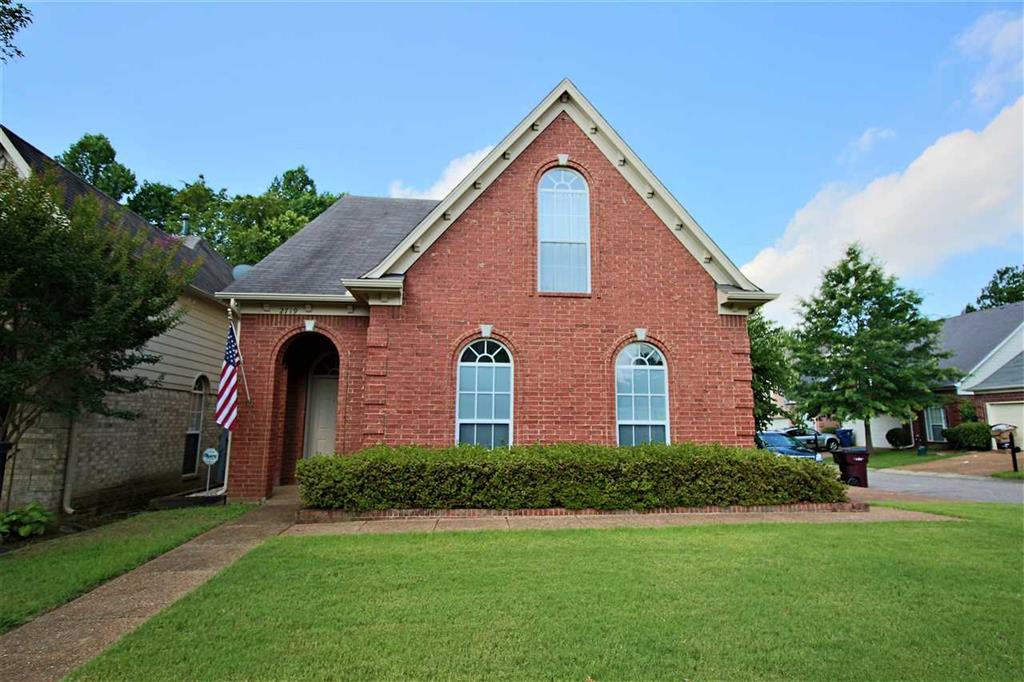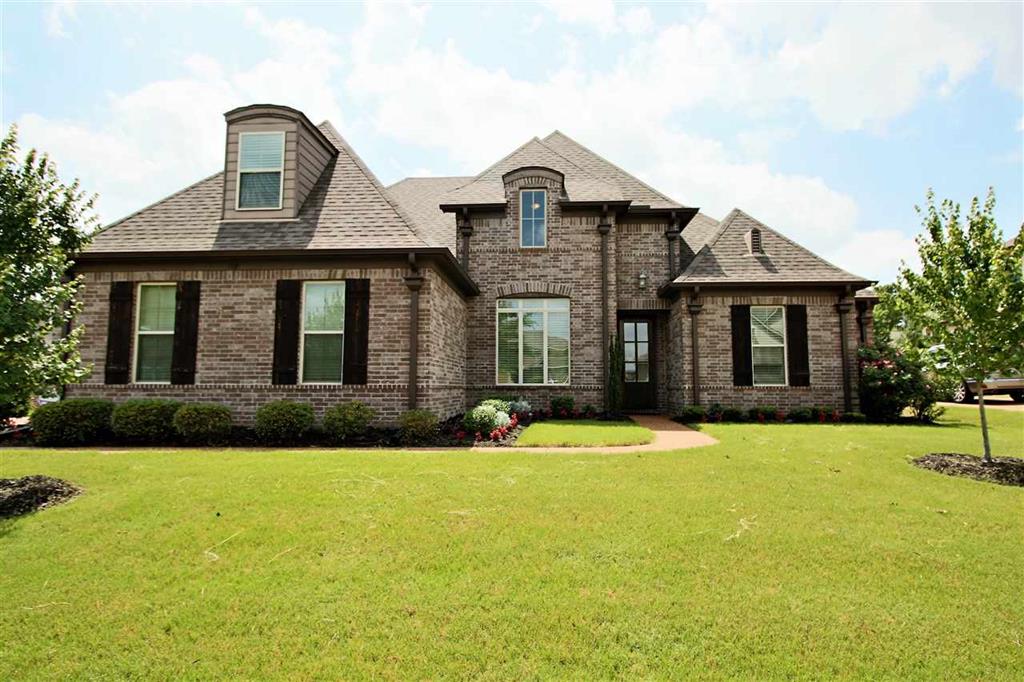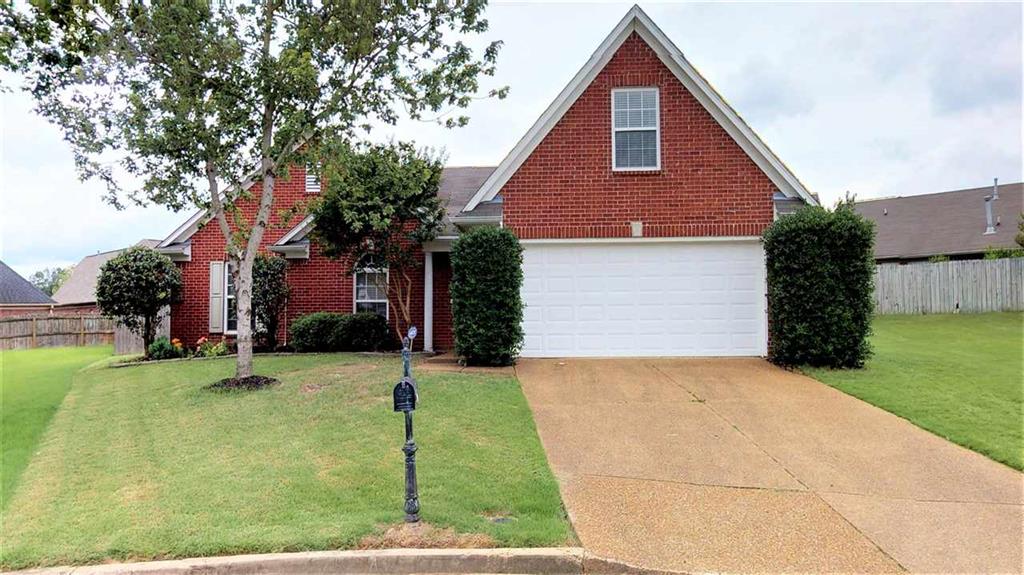 2719 Bending Elm Dr 1291 Chrysalis 2705 Dry Well Cove
Memphis, TN Unincorporated, TN Memphis, TN
$161,000 $299,900 $160,000
SOLD 7/30/18 SOLD 7/30/18 SOLD 7/27/18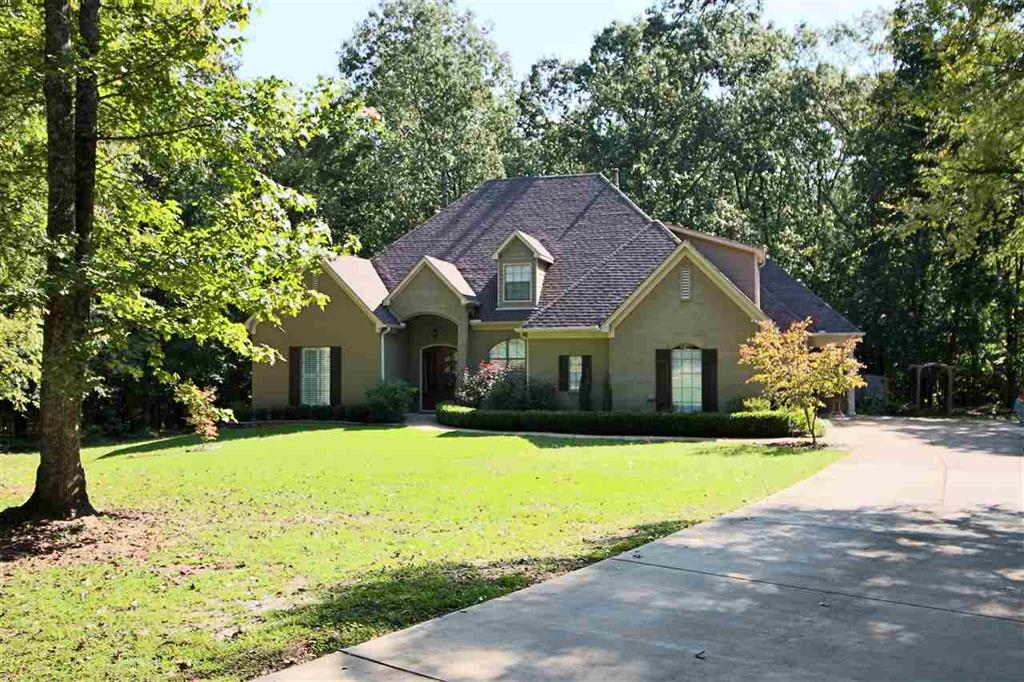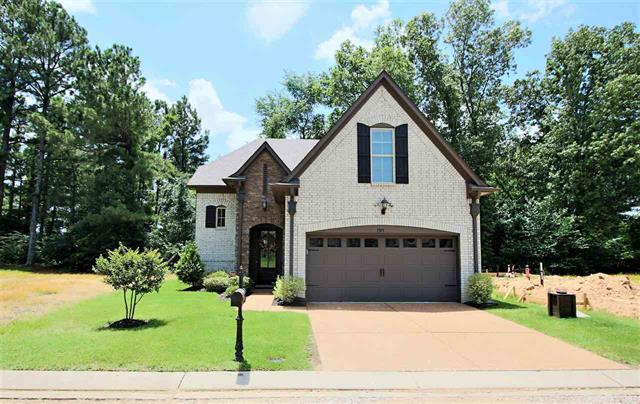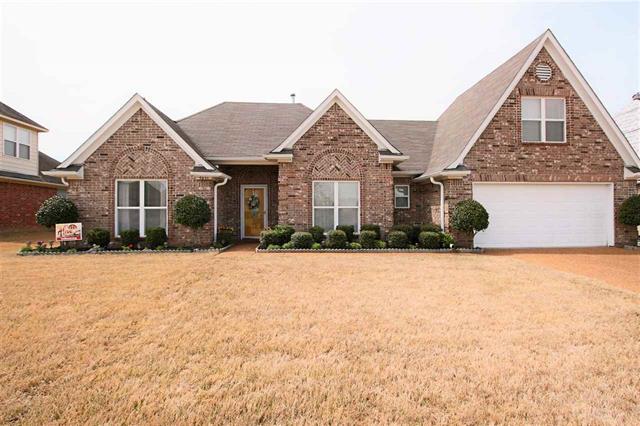 370 Great Oaks Road 7315 Winterbrook 5031 Winterberry Cove
Unincorporated, TN Unincorporated, TN Bartlett, TN
$420,000 $251,500 $209,900
SOLD 7/26/18 SOLD 7/20/18 SOLD 7/10/18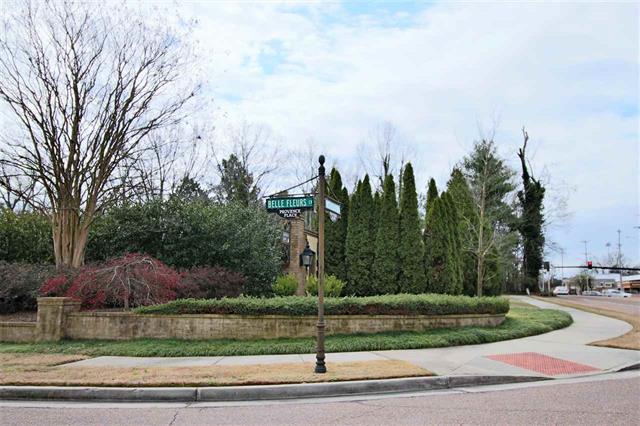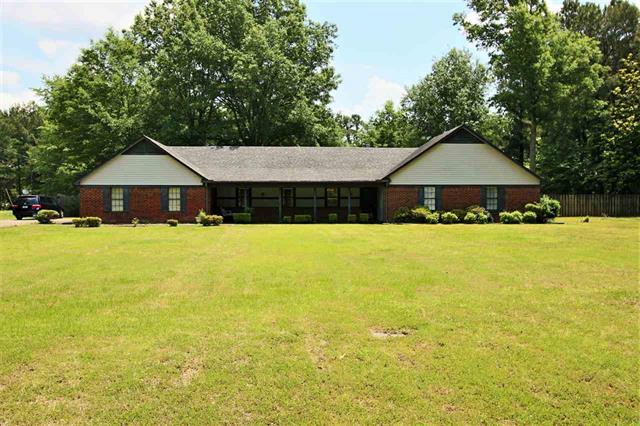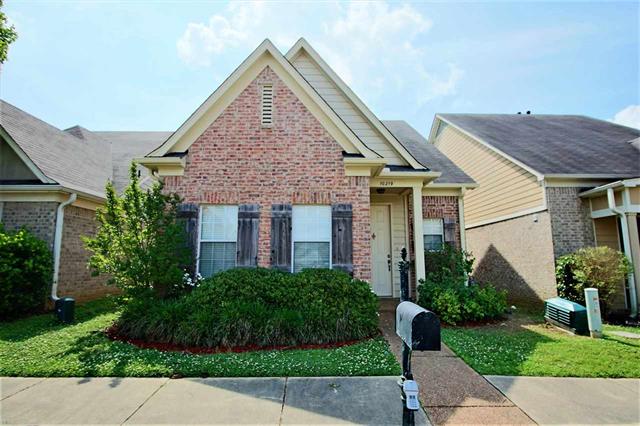 9113 Belle Fleurs Cv 8132 Donnell Rd 10219 Sterling Ridge Dr
Germantown TN Unincorporated TN Unincorporated TN
$175,000 $158,000 $153,000
SOLD 7/3/18 SOLD 6/28/18 SOLD 6/26/18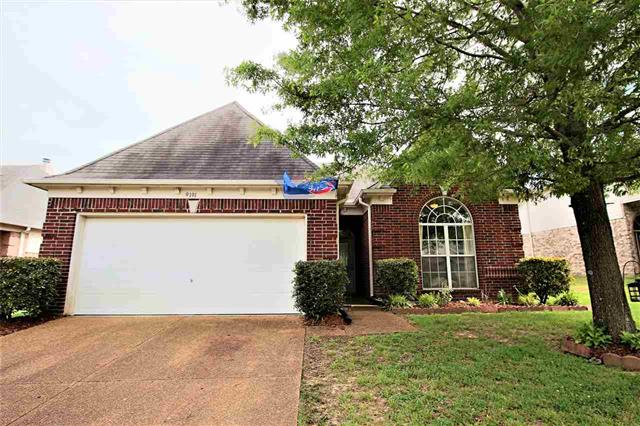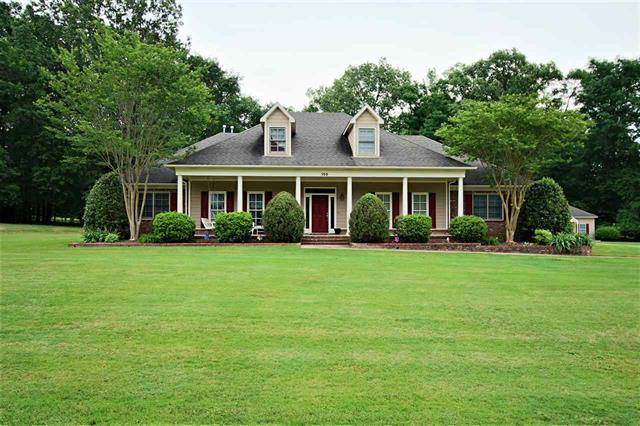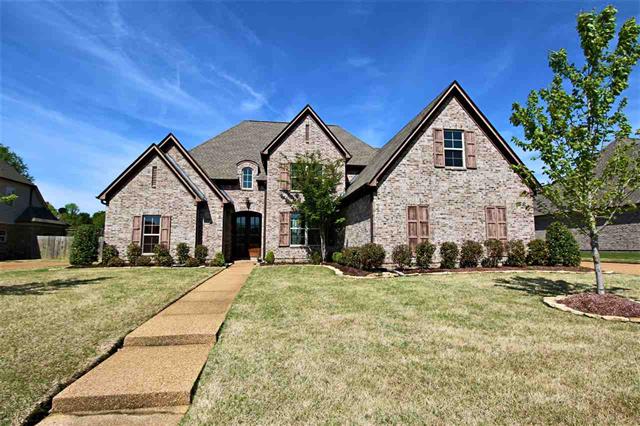 9191 Chastain Place 150 Hickory Woods Ln 3637 W Romano Way
Unincorporated TN Unincorporated TN Germantown TN
$155,000 $370,000 $436,000
SOLD 6/25/18 SOLD 6/20/18 SOLD 6/5/18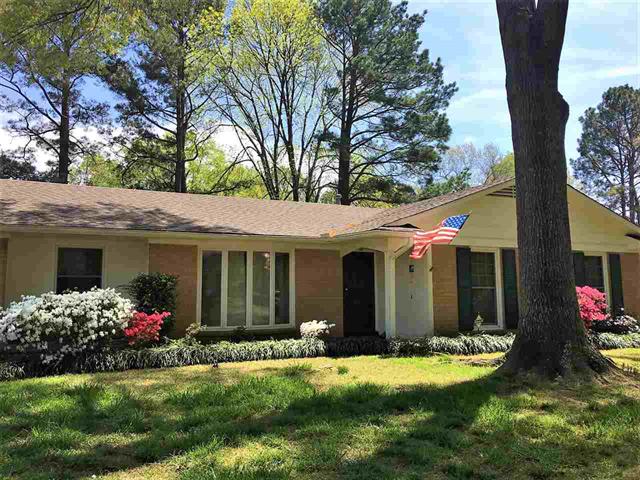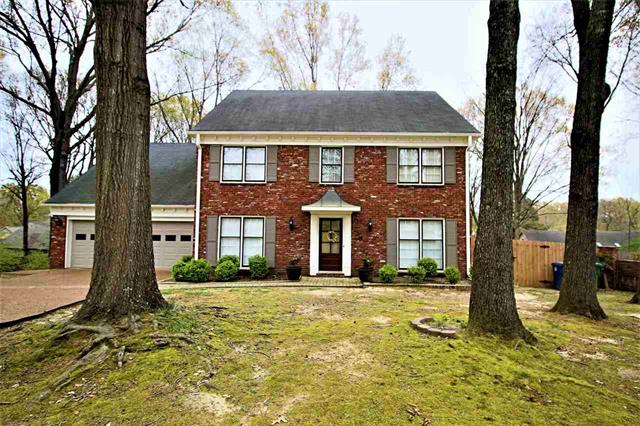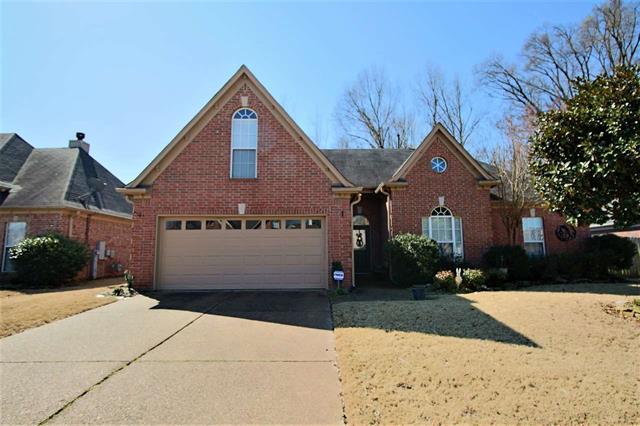 2424 Hawkhurst 8423 Allenby Cove 2590 Plum Creek Dr
Memphis TN Germantown TN Cordova TN
$153,600 $329,900 $155,000
SOLD 5/31/18 SOLD 5/29/18 SOLD 5/29/18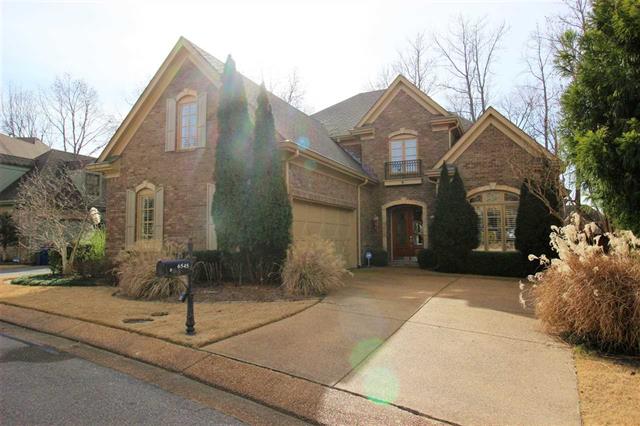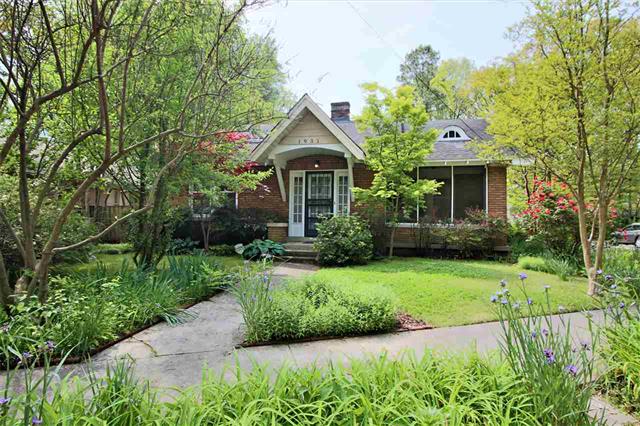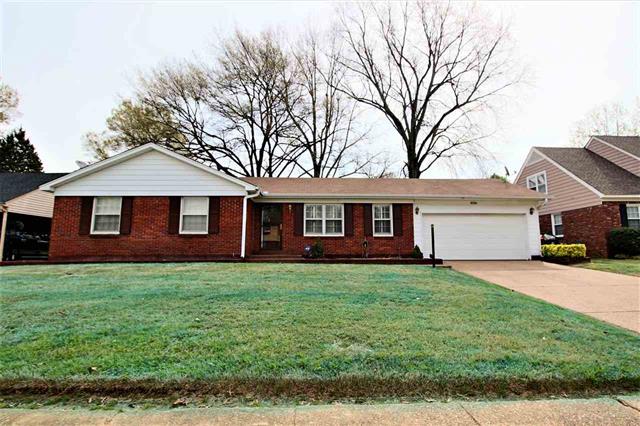 6545 Espalier Circle 1931 Crump Ave 3080 Fairborn Drive
Memphis TN Memphis TN Memphis TN
$365,000 $199,900 $112,500
SOLD 5/25/18 SOLD 5/25/18 SOLD 5/25/18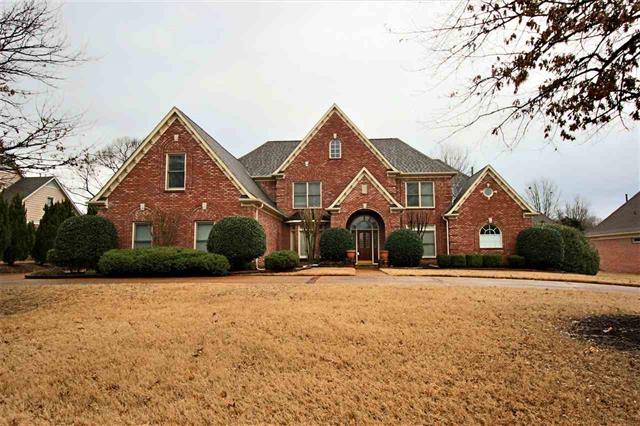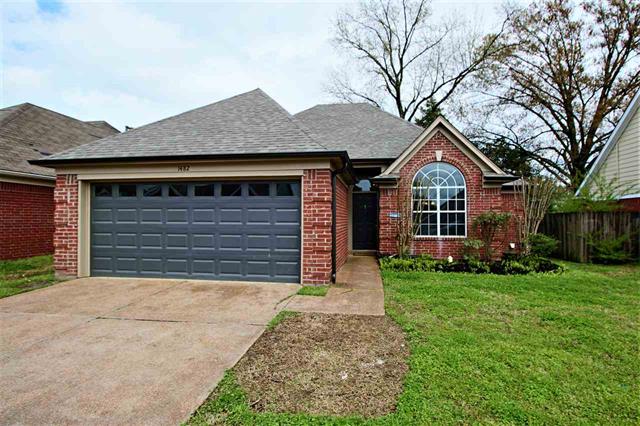 910 Landing Oaks 1482 Beringer Rd
Collierville TN Unincorporated TN
SOLD 5/18/18 SOLD 5/18/18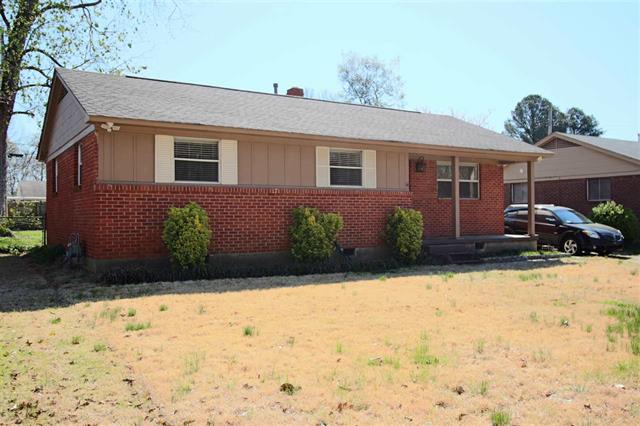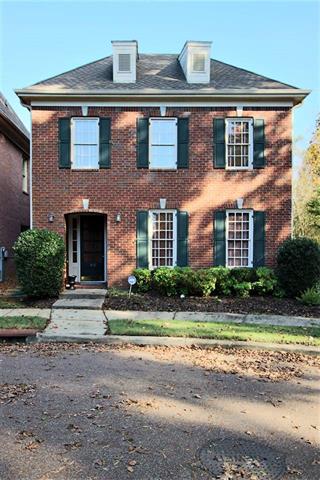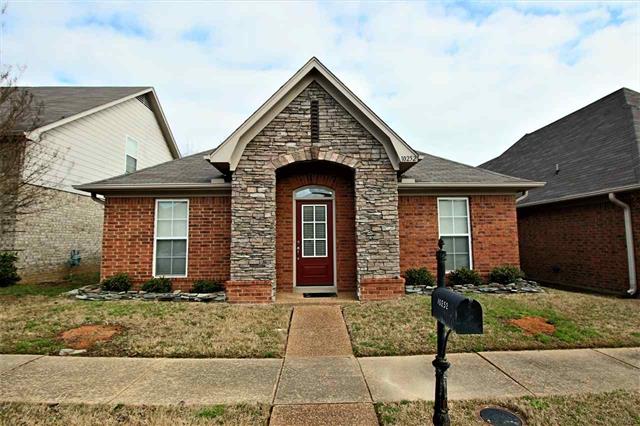 506 McDermitt 360 Sterling Oaks 10252 Morning Hill
Memphis TN Collierville TN Cordova TN
$129,900 $285,000 $148,000
SOLD 5/16/18 SOLD 5/15/18 SOLD 4/30/18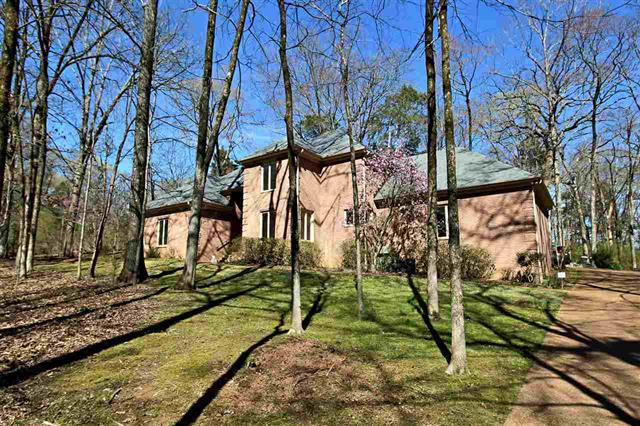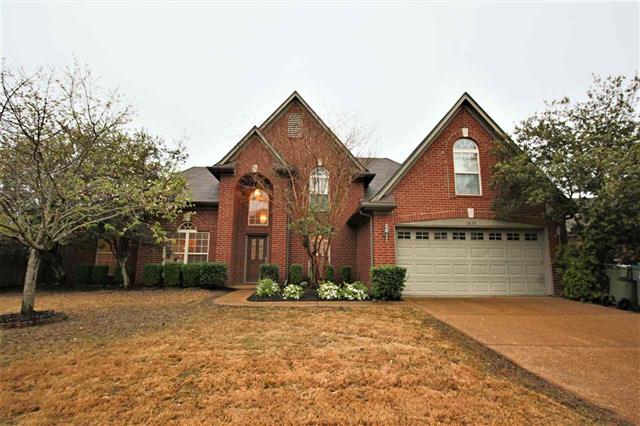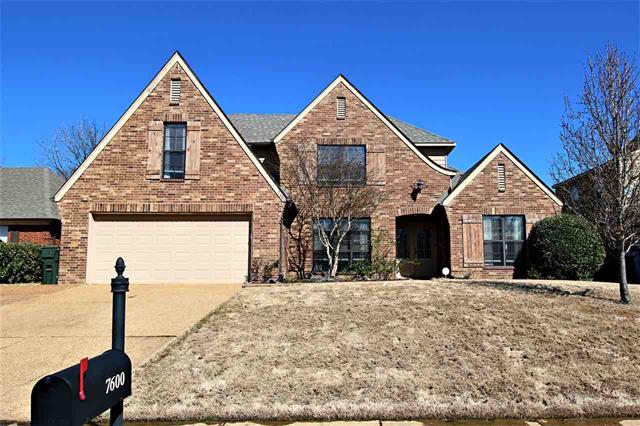 950 Rocky Oaks Trail 1635 Kings Pond 7600 Elpine Gray Dr
Memphis TN Memphis TN Bartlett TN
$278,000 $205,000 $250,000
SOLD 4/30/18 SOLD 4/27/18 SOLD 4/26/18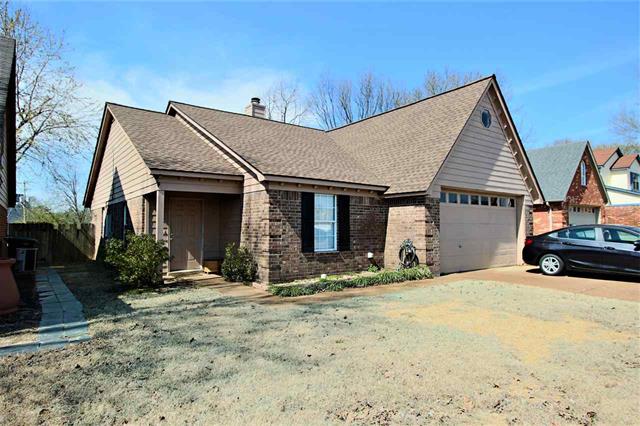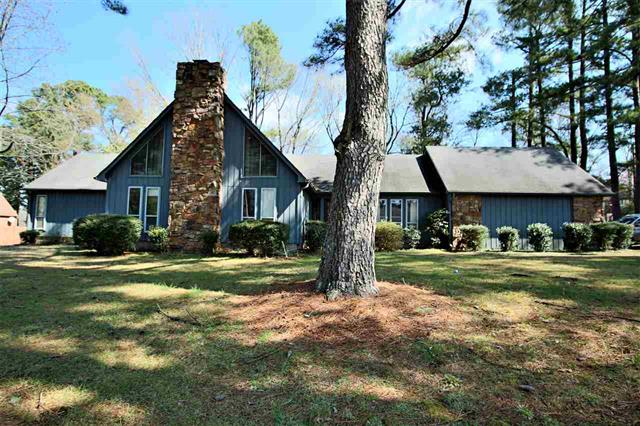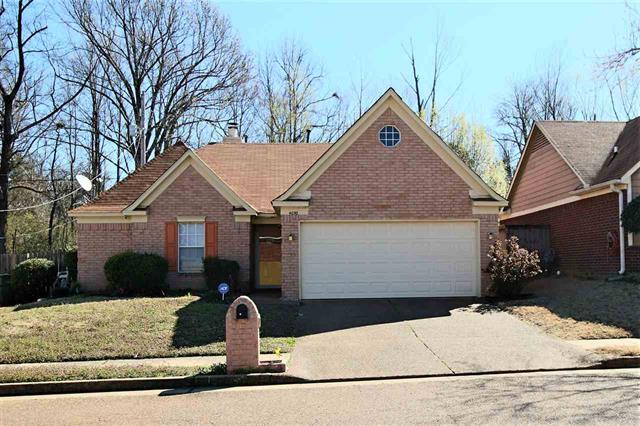 3519 Ripplechase Dr 3896 Otter Drive 4090 N Angelace Dr
Bartlett TN Memphis TN Unicorporated TN
$155,000 $122,000 $116,900
SOLD 4/23/18 SOLD 4/25/18 SOLD 4/25/18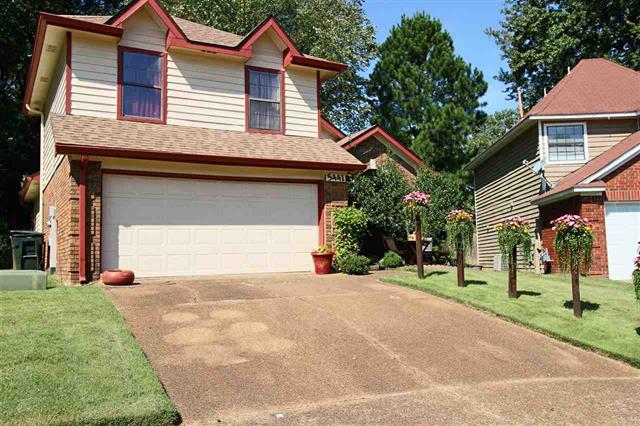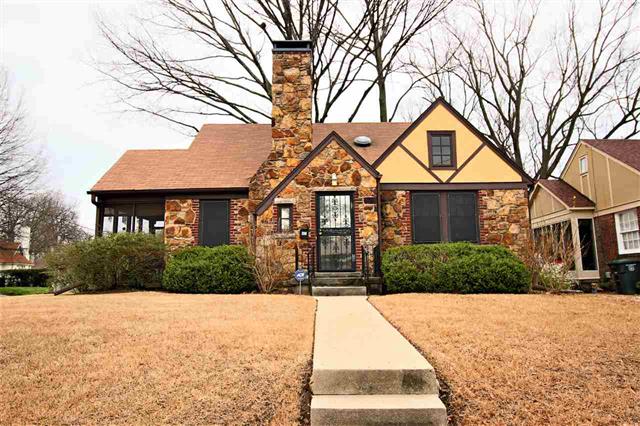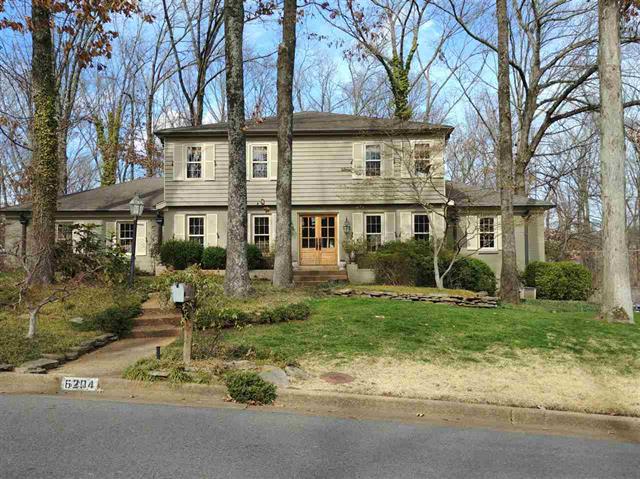 5441 Pine Oak Cove 794 N Evergreen 6204 Heather Drive
Bartlett TN Memphis TN Memphis TN
$140,000 $175,000 $342,500
SOLD 4/12/18 SOLD 4/20/18 SOLD 4/19/18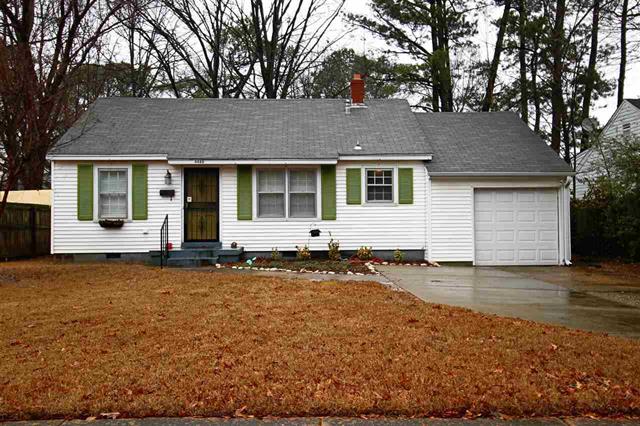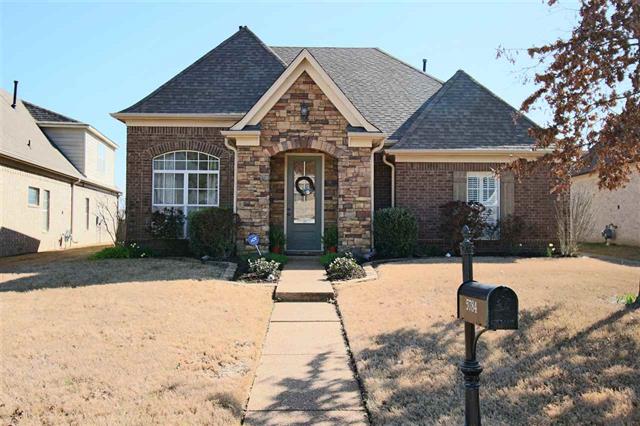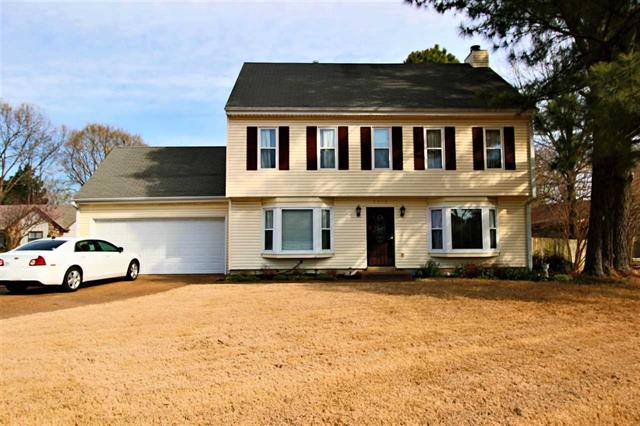 4460 Boyce Rd 5784 Bedford Loop 3032 Delvan Cove
Memphis TN Southaven MS Lakeland TN
$73,400 $179,000 $187,000
SOLD 4/13/18 SOLD 4/12/18 SOLD 4/12/18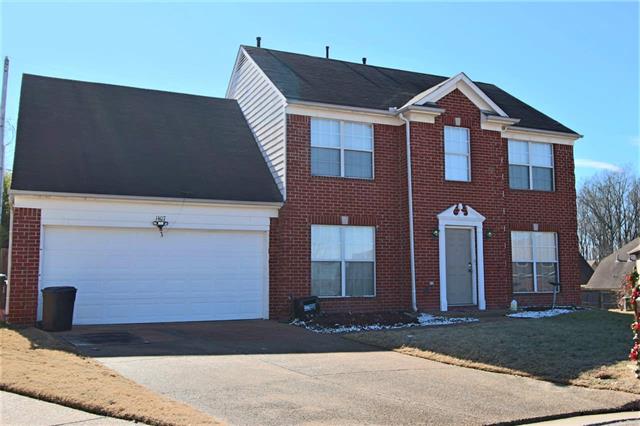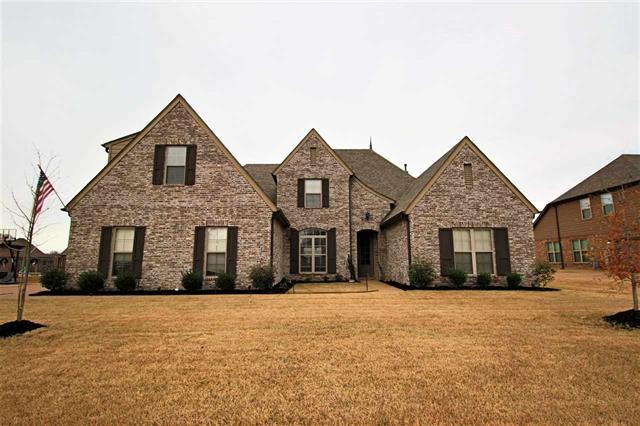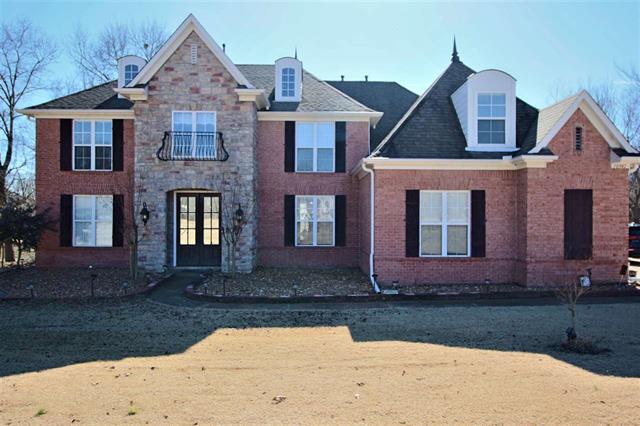 1407 Albon Cove 4646 Craddle Hill 10941 Lubov Rd
Cordova TN Arlington TN Unincorporated TN
$159,900 $320,000 $295,000
SOLD 3/27/18 SOLD 3/23/18 SOLD 3/19/18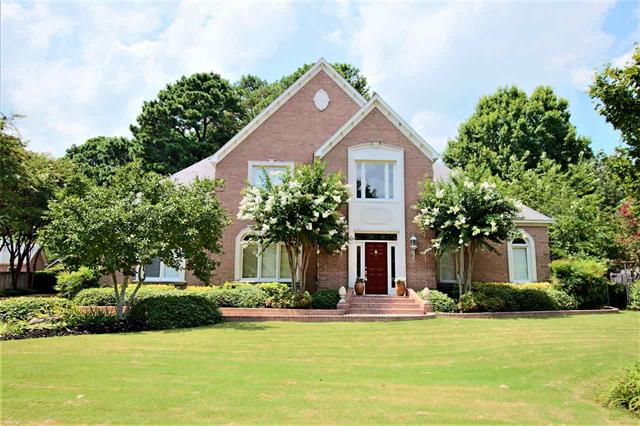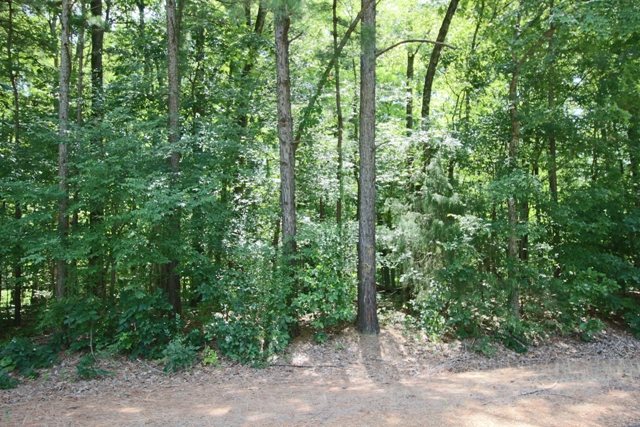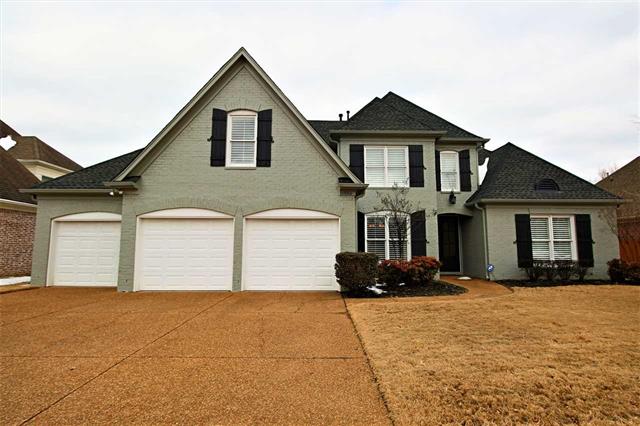 8212 Everwood Cove 5 Fogg Rd (LAND) 8886 River Pine Dr
Germantown TN Nesbit MS Unincorporated TN
$366,000 $30,000 $289,900
SOLD 3/13/18 SOLD 3/15/18 SOLD 3/15/18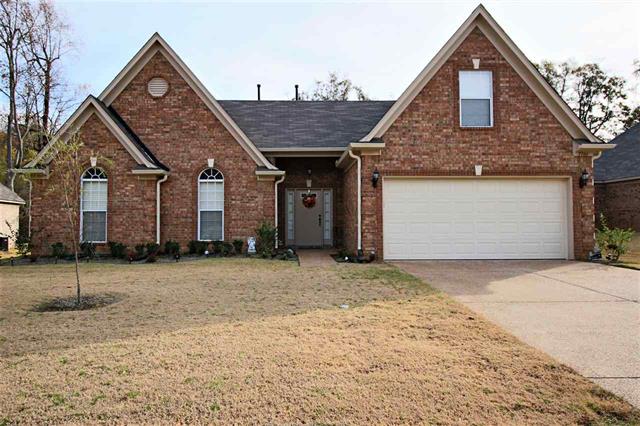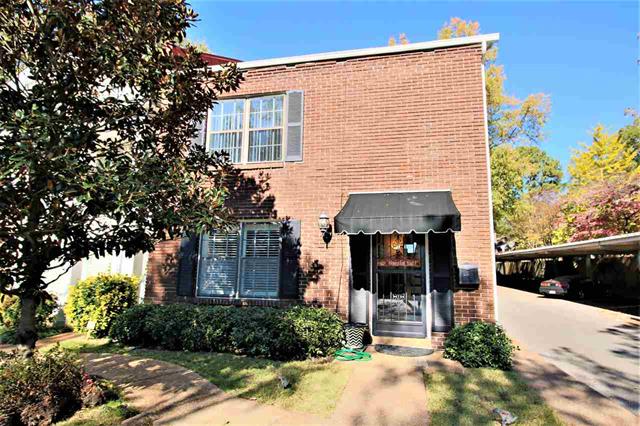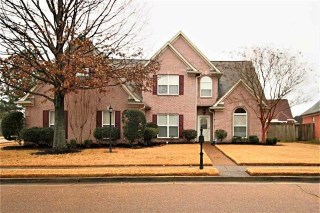 7766 Morningside Cv 875 S Yates 1248 Macon Hall
Walls MS Memphis TN Cordova TN
$164,000 $134,900 $236,000
SOLD 3/9/18 SOLD 3/8/18 SOLD 2/28/18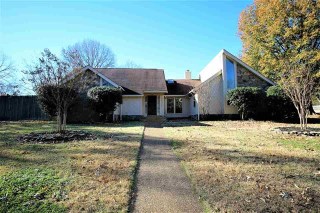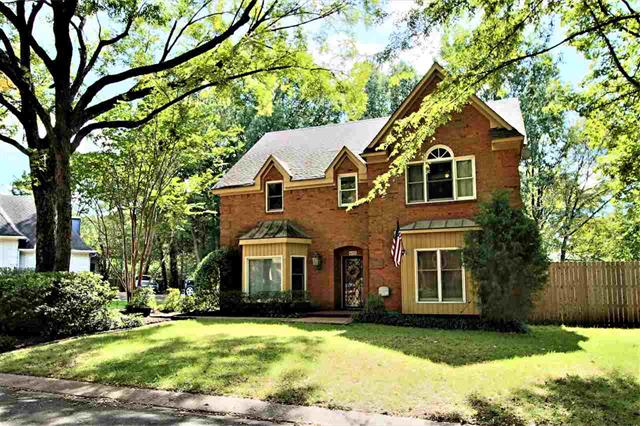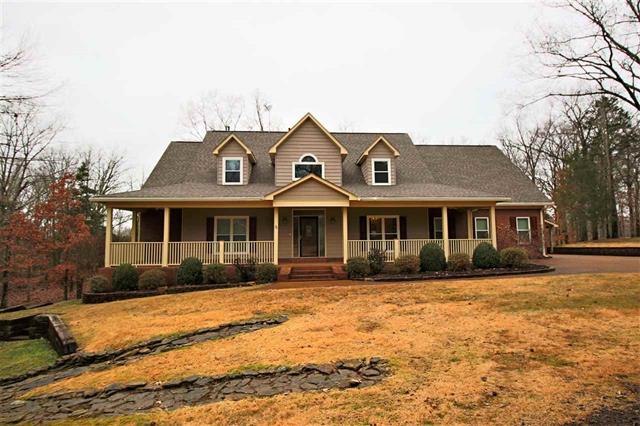 8241 Planters Grove 6733 Kirby Oaks 10250 Latting Rd
Cordova TN Memphis TN Cordova TN
$186,500 $224,000 $329,900
SOLD 2/26/18 SOLD 2/22/18 SOLD 2/22/18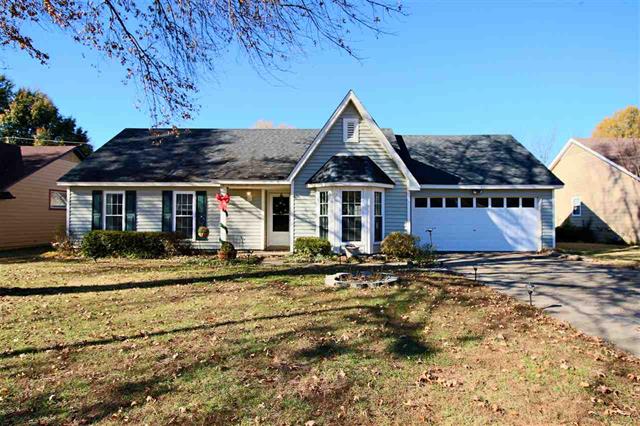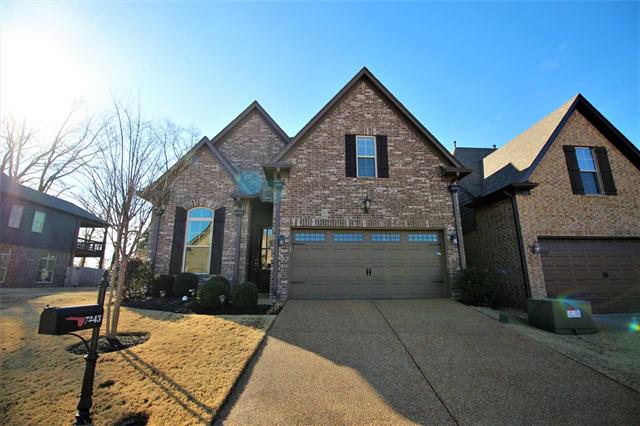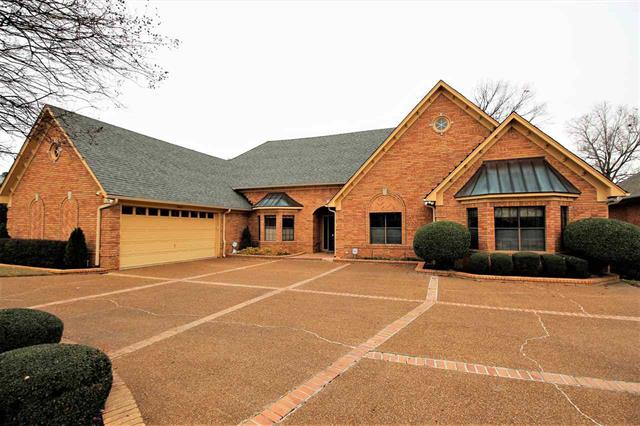 2621 Sunbury Circle 7243 Winterbrook Ln 2507 Eagleridge Ln
Memphis TN Cordova TN Memphis TN
$125,000 $230,000 $245,000
SOLD 2/21/18 SOLD 2/20/18 SOLD 2/20/18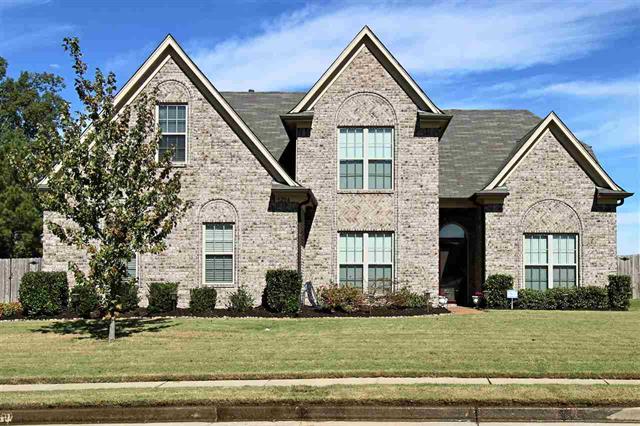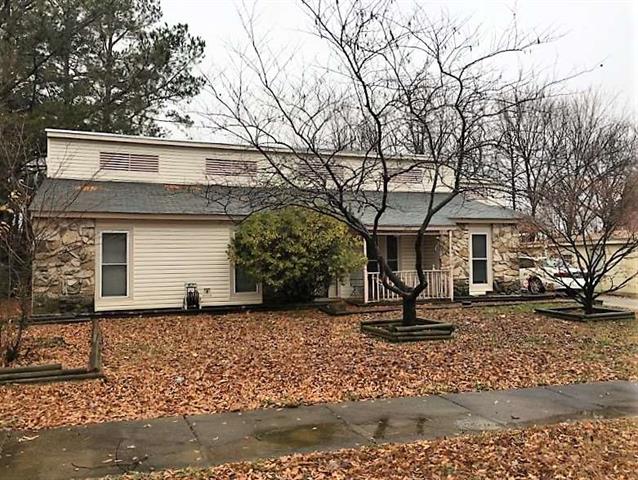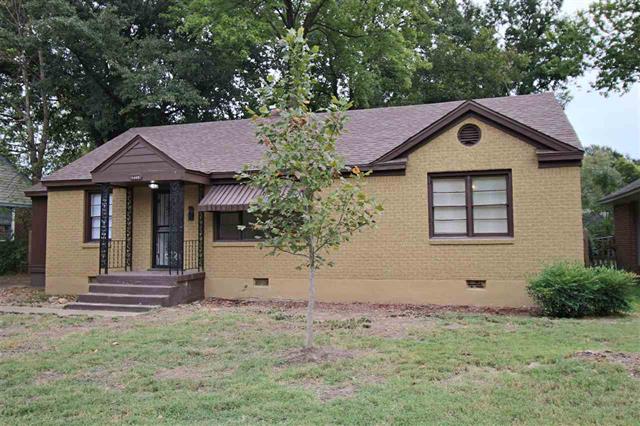 9206 Oakvale Dr 8178 Valley Ridge Trl 1418 S. Perkins
Cordova TN Memphis TN Memphis TN
SOLD 2/9/18 SOLD 2/7/18 SOLD 1/31/18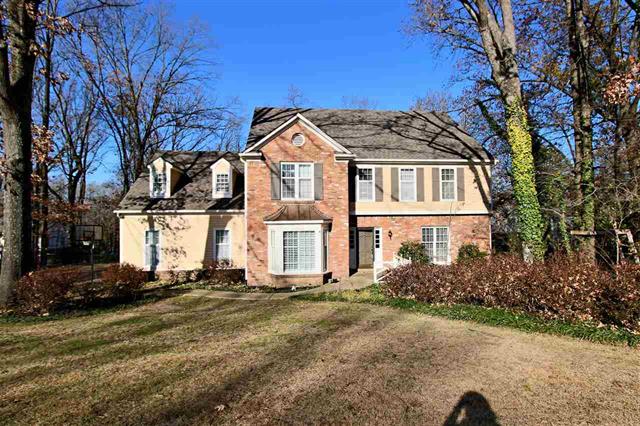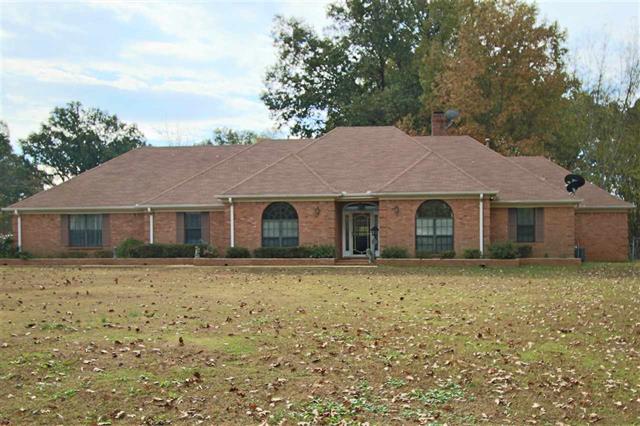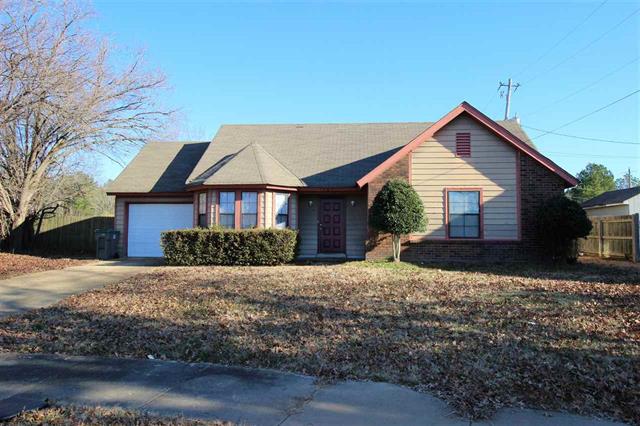 8462 Drury Ln 831 Long Street 7084 Butternut Cove
Germantown TN Southaven MS Memphis TN
$339,900 $245,000 $90,000
SOLD 1/30/18 SOLD 1/17/18 SOLD 1/17/18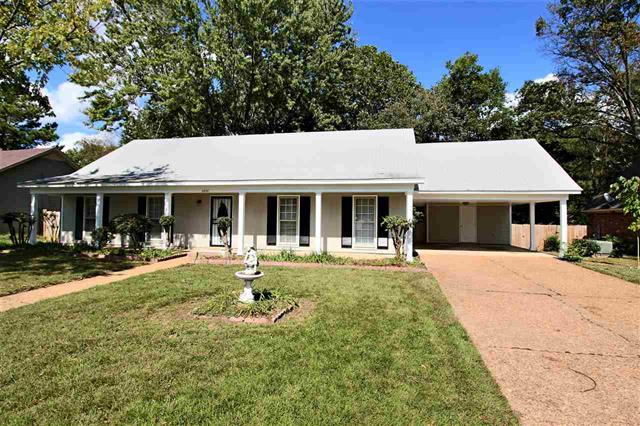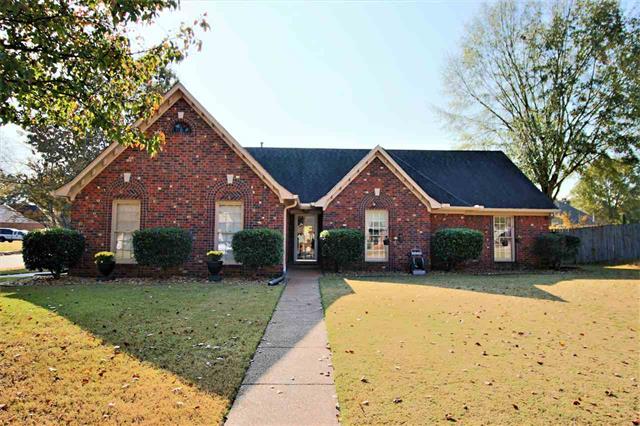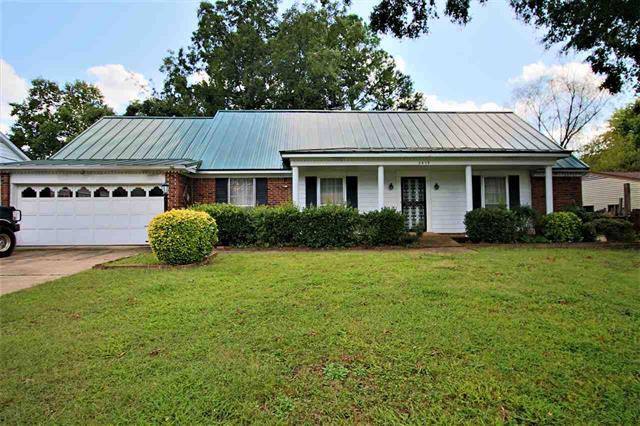 6820 Rockbrook 573 Autumn Meadows 5419 Shirlington
Memphis TN Collierville TN Memphis TN
$119,900 $247,000 $101,000
SOLD 12/29/17 SOLD 12/28/17 SOLD 12/28/17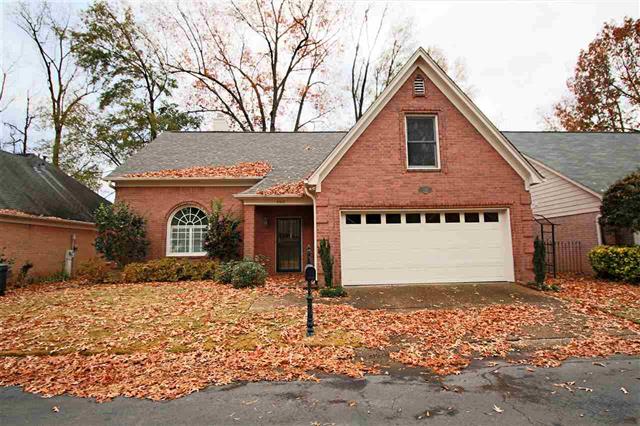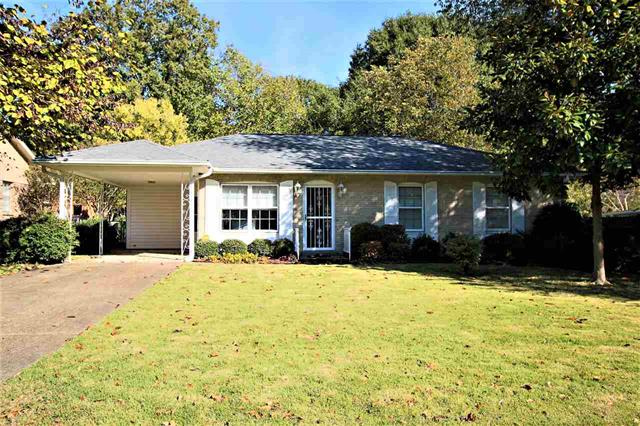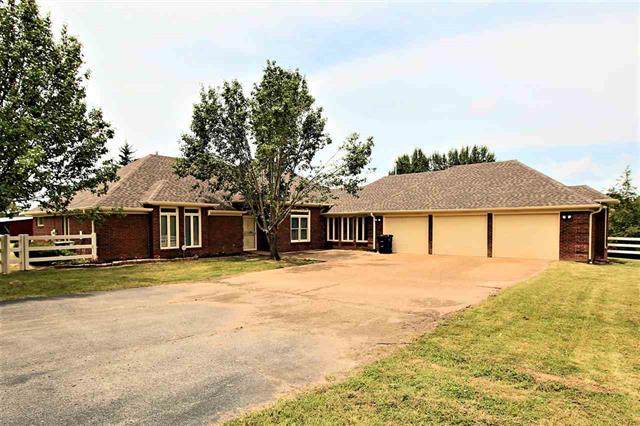 5315 McKans Cv 6360 Thrushcross Dr 9075 Cottonwood Cv
Memphis TN Memphis TN Olive Branch MS
$254,500 $90,000 $259,100
SOLD 12/22/17 SOLD 12/1/17 SOLD 11/30/17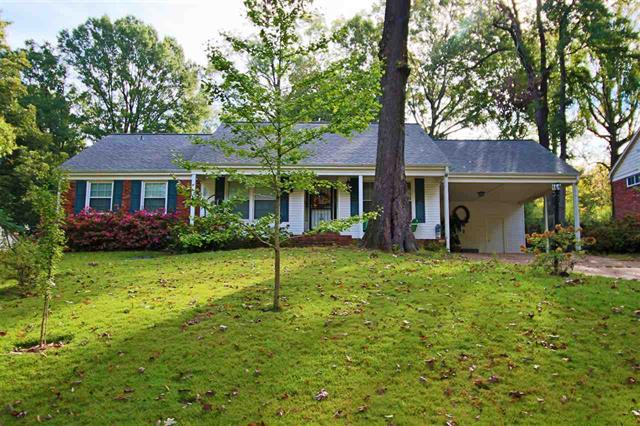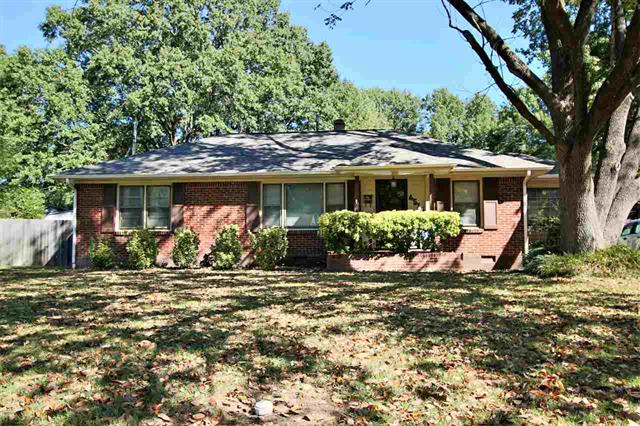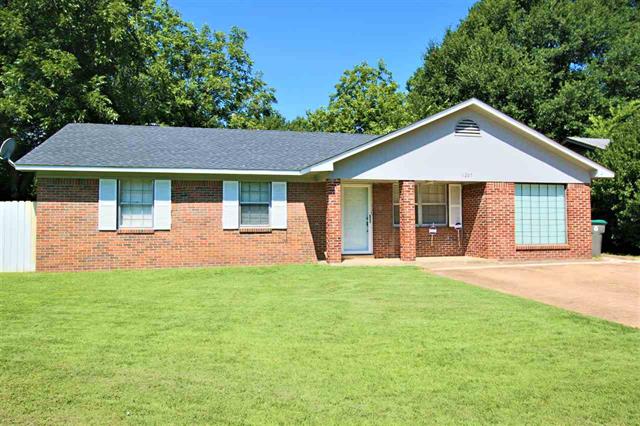 3096 Dumbarton 4514 Verne 1207 Mullins Station
Memphis TN Memphis TN Memphis TN
SOLD 11/29/17 SOLD 11/27/17 SOLD 11/17/17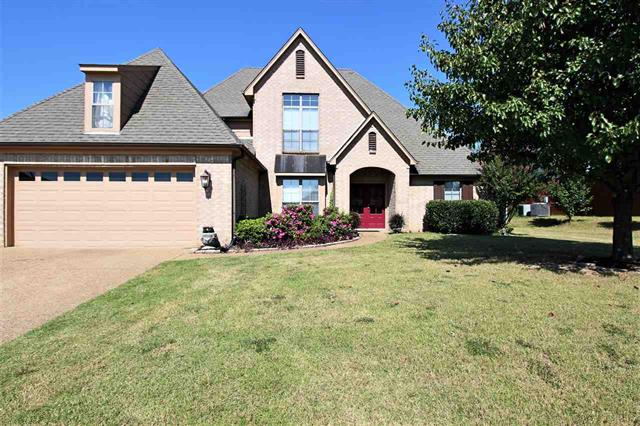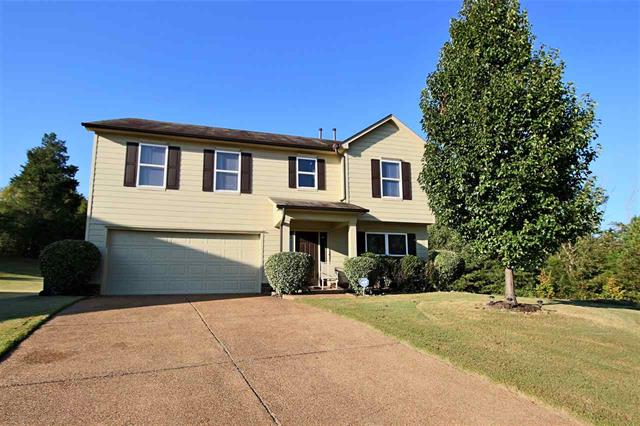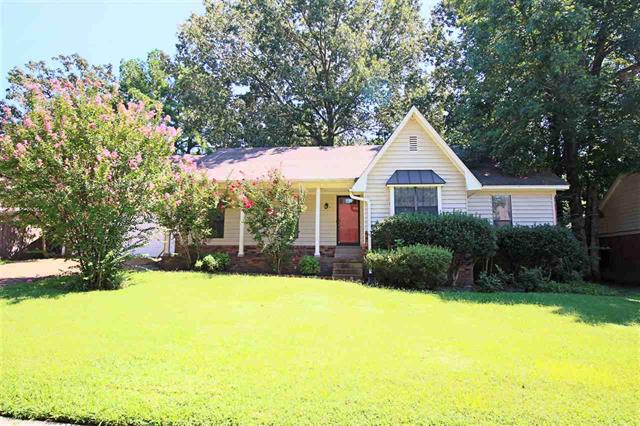 5373 Lamb Valley Dr 6571 Hollister Cove 7799 Hawkcrest Dr
Arlington TN Bartlett TN Cordova TN
$235,000 $203,300 $150,000
SOLD 11/17/17 SOLD 11/17/17 SOLD 11/16/17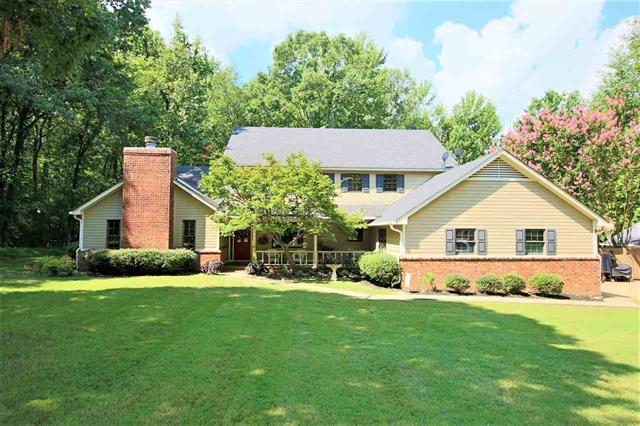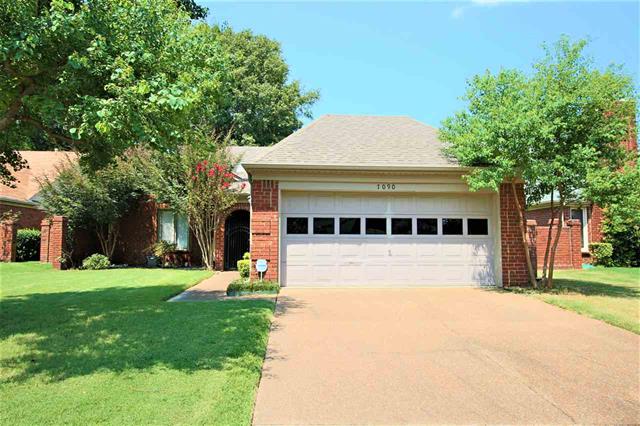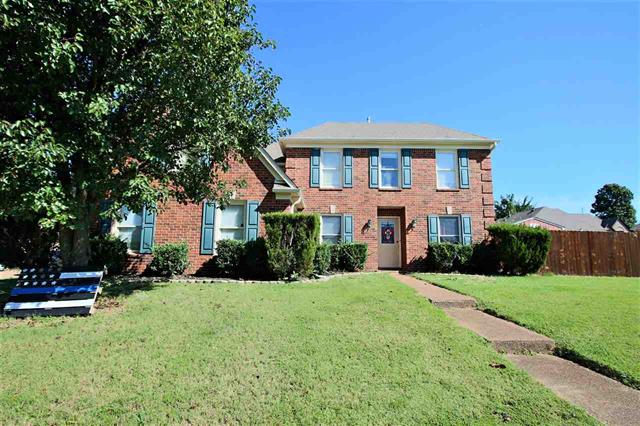 7217 Old Brownsville Rd 7090 Belsfield Rd 9290 Sarsen Dr
Bartlett TN Memphis TN Cordova TN
$315,000 $129,900 $160,000
SOLD 11/16/17 SOLD 11/15/17 SOLD 11/9/17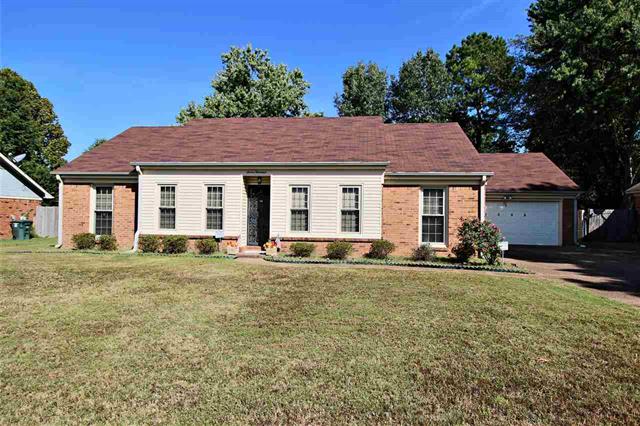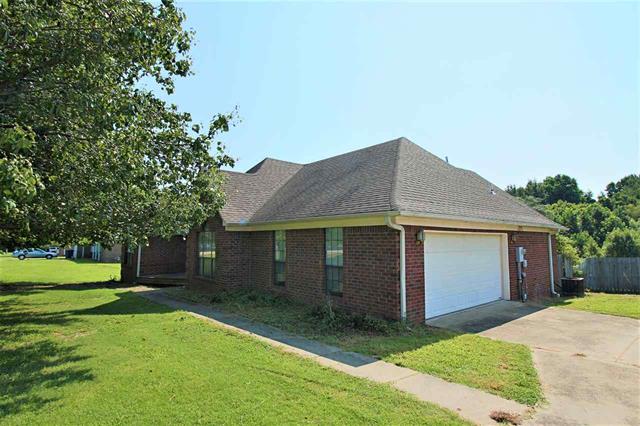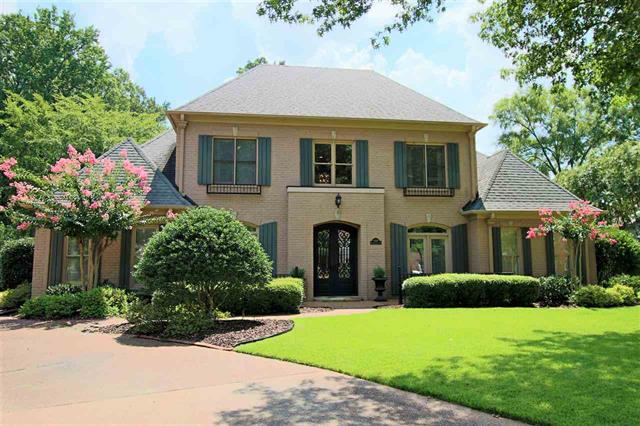 7000 Crestridge 127 Ridgeway Lane 3448 Wynmont Grove
Memphis TN Milington TN Collierville TN
$112,000 $159,900 $560,000
SOLD 11/6/17 SOLD 11/3/17 SOLD 11/1/17
3440 Alfred Drive 2339 W Lake Oaks Drive 3401 Sycamore View Rd
3760 Broadway Drive 3666 Thistle Valley Lane 3801 Adina Dr
6439 Baird Lane 7065 E Foxhill Drive 8808 Carriage Creek Rd
3711 Autry Cove 6820 Tree Breeze Cove 5224 Hare Creek Cv
7441 Gingerhill Lane 3930 Quail Landing Drive 4916 N Germantown Rd
6631 Millgrove Pk Drive 4101 Hidden Fern Lane 7797 Shadow Fork Ln
7839 Sunny Trail Drive 7217 Old Brownsville Rd 4598 Hampton Valley Ln
6571 Hollister Cove 5053 Blue Lagoon 5100 Springtree Dr
4587 Hampton Valley Ln 7969 Abington Woods Ave 7428 Summerdale Cv
8773 Stony Glen 8777 Berlinwood Dr 7206 Noah Ln
8700 Brunswick Forest Dr 6348 Bardstown Rd 6460 Wells Grove
6439 Baird Ln 6407 Needle Ridge 4131 Luther Rd
6595 Hollister Ln 6116 Daybreak Dr 4311 Steffan Woods Cv
6695 Cedarshade Cv 4936 Kings Forest Dr 8132 Blue Lagoon Dr
6679 Beagle Ln 5206 Rockyford Ln 6551 Raner Creek Dr
8175 Hunters Meadow Ln 4594 Shadow Valley Ln 4892 Covington Pike
5166 Bluff Springs Cv 4752 Oak Rd 5048 Sawyer Lake
7678 Shadow Glen 4961 E Shadowlawn 7704 Shadow Glen Ln
4916 N Germantown Rd 8302 Stonebrier Ln 4638 Old Hickory Trail
6571 Hollister Cv 7404 Drew Valley Dr 3472 Maude Cv
7308 Brian Casey Cv 3470 Alfred Dr 9220 Davies Plantation Rd
8777 Berlinwood Dr 3579 Patricia Ellen Dr 3728 Brunswick Rd
3638 Clairice Cv 8045 Claredale Dr 3305 Summerdale Dr
5610 Blackwell Rd 5814 Pinola Ave 3221 Venson Dr
3014 Elmore Park Rd 3297 Venson 2477 Boysenberry
3029 Sienna 5632 Montpelier Dr 3181 Chester Cv
6404 Bardstown Rd 3055 Guillory St 2432 Bartlett Blvd
3246 Teaberry Ln 5536 North Street 2450 Bartlett Blvd
3094 Milkyway Dr 2349 E Lake Oaks Dr 2339 W Lake Oaks Dr
2731 Bragg Ln 6631 Millgrove Park Dr 7839 Sunny Trail Dr
4107 Bruntsfield Cv 3666 Thistle Valley Ln 4101 Hidden Fern Ln
3460 Broadway Dr 6539 West Grove Rd 3930 Quail Landing Dr
3711 Autry Cv 6820 Tree Breeze Cv 6439 Baird Ln
7065 Foxhill Dr 4133 Abelia Hill Dr 6062 Daybreak Dr
3548 Thistle Valley Ln 3481 Christy Ln 4141 Mimosa Hill Ln
6943 Quailfield Ln 6775 Sprucehill Dr 6471 Kings Cv
6818 Nicole Cv 6916 Deerfield Cv 4509 Hickory Creek Dr
3887 Plum Hill Dr 6540 Luxury Cv 4510 Hillyglen Cv
6063 Cascade Hill Cv 3418 Josee Ln 3909 Wheelers Run Cv
6237 Lake View Cv 3700 Whitehorn Cv 4200 Bartlett Country Rd
7036 Foxfield Cv 6472 Regents Cv 6847 Pecanhill
4795 Molsonwood 4945 Misty River 6075 Colonyhill
4589 Charity Glen 6031 Yorkhill 4522 Greencedar Ln
4093 Elmhill 6407 Needle Ridge 6142 Daybreak Dr
4910 Duck River Rd 4488 Guinevere Ln 3914 Wheelers Run Cv
6690 Hidden Fern Lane E 3648 Stonetrace Circle 6148 Trail Creek Ln
3987 Autruria Rd 6559 Laurel Bluff Court E 7437 Third
6965 Dovefield Ln
4768 Denali Park Dr 674 Caroline Cv 1079 S Collierville Arlington
1332 Pinpointe Dr 1385 Rain Lake Lane W 616 Grand Steeple Cv
778 Meadow Glen Ln 2975 Country Place Dr W 1415 Wolf Pack
3448 Wynmont Grove Cv 573 Autumn Meadows Ln 1716 Elk River Dr
503 Lambs Brook Ln 772 Lark Hill Cv 1000 Summer Springs
10518 Fireweek Ln 350 Dogwood Valley Dr 1692 John Ridge Dr
298 Marci Cv 108 Logan Loop St 712 Wellington Way
873 Oak Wood Ln 441 Ethan Cv 813 Meadow Vale Dr
1670 Tartan Ln 1647 Courtfield Ln 665 Forestdale Dr
3620 Otter Creek Cv 2191 Manor Oaks Cv 1187 Brado Dr
4616 Park Side Cr 289 W White Rd 675 Forestdale Dr
1178 Brado Dr 967 W Old Hearthstone Cr 152 Eulas Ridge Cv
294 Cedar Post Cv 588 Forestdale Dr 659 Lawnwood Cv
1828 Wakehurst Dr 214 Ivy Brook Ln 3528 Wynwood Dr
11314 Deep Pond Dr 542 Charles Hamilton Dr 316 Dove Valley Rd
1749 Ghost Creek Dr 754 Aldis Cv 1232 Sugar Ln
1055 Petersburg Cv 813 Meadow Ridge Dr 1496 Franklin Dale Cv
871 W Tree Dr 1114 E Old Hearthstone Cr 1111 Oak Heights Ln
905 Hoyahka St 2191 Gallina Cr 710 Crestover Dr
473 W Tuscumbia Cv 1342 Plains Cv 1001 S Hunter Cv
1785 Ghost Creek Dr 483 Grace Cv 369 Wolf Trap Rd
611 Royal Pecan Way 4819 White Pass Dr 1848 Northcross Pl N
373 Fletcher Hollow Rd 1362 Tuscumbia Rd 1354 Heyonka Cv
1001 Fall Springs Rd 1190 S Collierville Arlington 10477 Ashboro Dr
1214 S Collierville Arlington 9125 Forest Wind Dr 537 Merriweather Dr
366 Estanaula Rd 740 Concordia Dr 201 Pikes Peak Rd
1000 Summer Springs 2848 W Levee Oaks 473 King Ridge
1089 Bellewood 459 Chickasaw Land Way 622 Ridge Peaks
4515 Planters Trace 4819 White Pass 259 Oak Bluff
1501 Turtle Creek 590 Dusk Ridge Rd 4839 Fox Springs Dr
263 Staircase Dr 907 W Powell Rd 255 Oak Bluff Ln
1803 Lisson Cv 897 W Powell Rd 674 Caroline Cv
152 Hardwick St 468 Bowling Brook Dr 538 Ogilie Cv
9950 Houston Oak Dr 1871 E Laurel Hollow Ln
1625 Oaken Bucket Drive 1474 Lacewing Trace Cv 9980 Misty Elm Cv
7530 Cordova Club Dr E 9861 Farmyard Dr 1335 Appling Rd
1018 Scofield Drive 9753 Woodland View Ln 2630 Wood Sage
2165 Latting Hills Cv 1146 Averett Lane 2738 Old Well Cv
6885 Show Boat Lane 9411 Shadow Ridge Cv 8957 River Sound Dr
1143 Red Fern Cr W 1367 Carlton Ridge Dr 113 Country Place
2301 Clarke Landing 430 N. Country Way Dr 1996 Bohemia Dr
9843 Woodland View Lane 8541 Bazemore Rd 1878 Talkisker Dr
669 Featherwind Cove S 1575 Shippan Cove N 9022 Strait Cv
10178 Rathmore Drive 740 Cedar Brake Dr 9212 Acadia Place
8770 Julip Cv 1062 Duomo Cv 8885 Bazemore Rd
759 Sun Shine Cv 1053 Green Fern Cv 87 N Belvedere Blvd
2550 Nelson 366 Mill Ave 1749 Tutwiler Ave
1511 Tutwiler Ave 755 N Garland St 794 N Evergreen St
1815 Lyndale Ave 769 N Auburndale St 725 N Evergreen St
765 N McNeil 1778 Tutwiler 1326 Weymouth St
892 East Drive 198 S Reese St 40 N Century St
1481 Rebecca St 759 Ellsworth St 4338 Willow Rd
759 Loeb Street 520 S Reese 1266 Carolyn Dr
429 S Prescott St 757 Patterson St 105 N Highland St
720 Shotwell St 137 Palisade 3171 Wilcox Ave
749 Echles Ct 27 N Fenwick Rd 33 N Fenwick Rd
202 S Reese St 3839 Cardinal Ave 95 Marine St
500 S Greer St 222 Crestmere Pl 3815 Wilshire Rd
136 N Greer St 257 S Holmes St 3707 Mallory Rd
3105 Cowden Ave 3259 S Waynoka Cr 165 S Humes St
4314 Rhodes Ave 186 Wunderlich Cv 3377 N Northwood Dr
196 Waynoka Ln 199 Waynoka Ln 1095 Oak Ridge Dr
190 Waynoka Ln 1741 Galloway Ave 1851 Walker AVe
1861 Manila Ave 1868 Oliver Ave 1865 Nelson Ave
5445 Elmhurst Ave 3338 Emerald St 2983 Egan Drive
2975 Huntington Trl Dr 5812 Knight Arnold Rd 3171 Glen Echo Dr
3722 Deer Forest Dr 5585 Elmhurst Ave 6663 Silhouette Ave
6835 Kirby Arms Dr 6026 Pebble Beach Ave 3800 Lawrenceton Cv
2779 Carol Trace Walk 5377 Finchwood Ave 5436 Cottonwood Rd
5430 Cottonwood Rd 3256 Thirteen Colony Mall 6528 Whitetail Ln
3704 Hyacinth Dr 5886 E Fox Bend Cv 3037 Flint Drive
2956 S Mendenhall Rd 5584 Fox Meadows 6108 Selkirk Dr
2937 Emerald St 5419 Shirlington Ave 1418 Perkins Rd
4466 Quince Rd 4514 Verne Rd 4765 Eagle Crest Dr
4762 Eagle Crest Dr 1447 Wilbec Rd 1346 Woodston Rd
4912 Hampshire Ave 4782 Marlin Ave 1260 Marcia
1215 Vera Cruz 1354 Wilbec 409 Elwood
5123 Whiteway 4783 Parkside 23 S Century
1133 Wheaton St 1767 S Dearing Rd 4468 Mallory Ave
5185 Mason Rd 4953 Verne Rd 4795 Park Ave
1149 Colonial Rd 4601 Crossover Ln 4545 Willow Rd
4242 Queensbury Ave 1790 Myrna Ln 1764 Myrna Ln
1161 S Perkins Rd 4555 Amboy Rd 1672 S White Station Rd
5027 Welchshire Ave 1151 S White Station Rd 4923 Greenway Rd
4939 Verosa Ave 5110 Woodlark Ave 4400 Poplar Ave
86 N Fernway Rd 1326 Walton Rd 4830 Marion Rd
4840 Park Ave 4590 Monaco Rd 4586 Sequoia Rd
4763 Sea Isle Rd 1491 Vera Cruz St 620 Azalea Terrace Cr
5126 Norich Ave 4580 Monaco Rd 1410 Wilbec Rd
1124 S Perkins Rd 5176 Helene Rd 1009 Audubon Dr
1127 Dearing Rd 506 Princeton Cv 1842 Cornelia Ln
5254 Edenshire Ave
75 Snowbell Cove, Oakland 140 Whispering Ridge Dr, Oakland
75 Misty Meadows Cove, Oakland 95 Oakland Woods Cove, Oakland
40 Misty Meadows Cove, Oakland 20 Misty Meadows Cove, Oakland
40 Whispering Ridge Cove, Oakland 25 Ridgefield Dr, Oakland
70 Tate, Oakland 35 Bailey Ridge Cove, Rossville
0 Feathers Chapel Dr, Somerville 165 Forest Grove, Piperton
105 Forest Grove, Piperton 190 Acadis Circle, Oakland
420 Hidden Meadows Cv, Oakland 145 Clay Hills Dr, Oakland
60 Cambium, Oakland 225 Tate Dr, Oakland
445 Oakland Hills, Oakland 135 Fawn Valley Dr, Rossville
14540 Hwy 57, Moscow 15 Oak Lake Dr, Oakland
3020 Woodland Pine Dr, Lakeland 190 Hidden Garden Dr, Oakland
325 Running Brook Ln, Oakland 350 Running Brook Ln, Oakland
410 Running Brook Ln, Oakland 20 Willow Springs Ln, Oakland
75 Clay Hills Dr, Oakland 245 Birch Springs Cv, Oakland
445 Terry Rd, Oakland 80 Maple Run Dr, Oakland
245 Susanne Dr, Oakland 20 Whispering Meadows Dr, Oakland
35 Ridgefield Dr, Oakland 105 Clay Hills Dr, Oakland
70 Laurel Cv, Oakland 245 Beau Tisdale Dr, Oakland
120 Oakland Woods Cv, Oakland 305 Whispering Creek Dr, Oakland
25 Misty Meadows Cv, Oakland 295 Whispering Meadows Dr, Oakland
90 Running Brook Ln, Oakland 80 Meadow Trail Ln, Oakland
210 Running Brook Ln, Oakland 100 Austin, Oakland
70 Whispering Pines, Oakland 80 Misty Fields, Oakland
235 Birch Springs Cv, Oakland 25 Alex Cv, Oakland
215 Cedar Hill Cv, Somerville 120 Greenbrier Lakes Cv, Piperton
9341 Falcon Hill Dr, Lakeland 9320 Salem Woods Dr, Lakeland
9404 Laurel Hill Dr, Lakeland 10150 Matwood Oak Dr, Lakeland
3061 Woodland Fern Cv, Lakeland 9345 Glen Birnie Ln, Lakeland
9466 Kaki Ln, Lakeland 3956 Lighthouse Ln, Lakeland
10217 Herons Ridge Dr, Lakeland 6785 Salem Valley Cv, Lakeland
9778 Kingsridge Dr, Lakeland 3155 Woodland Crest Dr, Lakeland
10137 Walker Springs Cv, Lakeland 5289 Saffron Spring Dr, Lakeland
9888 Windward Slope Dr, Lakeland 3998 Loch Meade Dr, Lakeland
9995 Woodland Birch Dr, Lakeland 9371 Falcon Hill Dr, Lakeland
10179 woodbrook Circle, Lakeland 9372 Falcon Hill Dr, Lakeland
5227 Toni Rose Dr, Lakeland 9594 Daly Dr, Lakeland
9362 Falcon Hill Dr, Lakeland 9426 Kaki Ln, Lakeland
8984 Breckenridge Cv, Lakeland 3038 Hepplewhite, Lakeland
9340 N Fir Hill, Lakeland 10210 Mays Glade, Lakeland
5285 Prairie Sky Dr, Lakeland 5356 Evergreen Rd, Lakeland
3125 Woodmeade Ln, Lakeland 4030 Canada Rd, Lakeland
9720 Lakeland Hills Cv, Lakeland 3020 Woodland Pine Dr, Lakeland
7034 Country Road #2 2834 Ole Pike Dr 1264 Poplar Estates Pkwy
8729 Cumbernauld Circle S 1817 Crossflower Cv 3226 Claiborne Farm Cv
1293 Winterberry Cv 1823 Crossflower Cv #1 2979 Cordie Lee Ln
1823 Crossflower Cv 8035 Stonewyck Rd 2340 Riverdale Rd
2969 Tamerlane Ln 8564 Deerfield Ln 2003 Corbin Rd
1854 Enclave Green Dr 2217 Wilderness Cv 9480 Dogwood Estates Dr
8955 W Grovelawn Cv 2095 Allenby Rd 8502 Grabersbridge Cv
9019 Jenna Rd 2560 Cedar Ridge Dr 2934 Honey Tree Dr
7266 Corsica Dr 7482 Apple Valley Rd 8341 Poplar Pike Ave
8571 Poplar Pike 7141 Corsica Dr 2177 Cumbernauld Cr W
7610 Apple Valley Rd 8164 Dogwood Villa Dr 8661 Tanoak Dr
2188 Cornwall St 8660 Somerset Ln 7034 Country Rd
1817 Crossflower Cv 2834 Ole Pike Dr 7254 McVay Manor Cv
1793 Adair Bridge Cv 1823 Crossflower Cv 1293 Winterberry Cv
7965 Cross Village 7150 Ainsworth Dr 1427 Tuscany Way
1610 Brookside Dr 8346 Shady Creek Dr 7169 River Reach Rd
7899 Gayle Ln 7372 Eastern Ave 1962 Deep Valley Cv
1655 Brookside Dr 2295 Lancashire Cv 7145 Mimosa Dr
8112 Anniston Cv 3093 Heathstone Cv 2301 Sleepy Hollow Dr
1311 Poplar Estates Rd 3686 E Romano Way 1834 Gray Ridge Cv
1897 Brierbrook 8681 Havenhurst 2170 Thorncroft
7836 Elm Leaf 2887 Oakleigh 1193 Poplar Estates
7268 Mont Blanc 8122 Mistywood Ln 2020 Miller Farms Rd
6637 S Poplar Woods Cr 2692 Scarlet 8148 Pine Valley Ln
3098 Steeplegate Dr 8138 Kimforest Dr 1710 Rocky Hollow Dr
2835 Ole Pike Dr 7915 Gayle Ln 2950 Oakleigh Ln
7857 Cordie Lee Cv 8142 Kimforest Dr 1317 Brookside Dr
2360 McVay Cv 2443 Arthur Rd 2233 Cornwall St
8627 Havenhurst Dr 1406 Woodbend Rd 1807 E Bryn Mawr Cr
1381 Poplar Estates Pkwy 1645 Holly Hill Dr 8087 Savannah Way
8462 Drury Ln 8729 Cumbernauld Cr S 1958 Mt Repose Dr
1888 Edwards Mill Rd 8783 Lower Woods Cv 2569 Windy Oaks Dr
1971 Alder Branch Ln 9656 Drayton Hall Ln 1911 Kilbirnie Dr
8325 Farmington Blvd 9009 Dogwood Rd 1945 Shepards Bush Ln
8708 Cumbernauld Cir N 2552 Glenllyn Cv 9252 Grey Cliff
8770 N Cumbernauld Cir 8406 Oxford Cv 8982 On The Hill Cv
9537 Doogwood Estates Dr 8429 Sherman Oaks Dr 1794 River Park Cv
9361 Grove Park Cv 8376 Westfair Dr 8748 Johannesburg Dr
2408 Brandemere Dr
106 Ericson Rd 4762 Eagle Crest Dr 8898 Hidden Springs CV
1447 Wilbec Rd 4686 Hillmont Ave 2808 Morning Woods Dr
8525 Kettering Drive 3519 Bowen Ave 7810 Deer Run Cv
2399 Ridgeway Rd 5232 Sequoia Rd 9063 S Wilderwood Ln
4784 Marlin Ave 4340 Lansford Dr 1799 Mill Glen Cv
3113 Dothan Street 7374 Doncaster Ln 2398 Cardigan Rd
4912 Hampshire Ave 7295 Hillshire Dr 5320 Bears Paw Cr E
198 S Reese Street 2283 Kirby Parkway 791 Indian Dr
2802 Laura Circle East 8565 Bay Orchard Ln 680 Vaughn Rd
8507 Shady Elm Drive 7151 Peppermill Ln 5581 Pleasant View Rd
2423 Ridgeway Rd 4119 Naragansett Cv 2814 Java Dr
7795 Deerfield Trace 2578 Hawkhurst 7580 Dexter Grove Dr
2937 Emerald Street 3047 Mon Cheri Ln 8568 woodland Rose Cr N
3161 New Allen Rd 2493 Tarbet Dr 1575 Shippan Cv N
4466 Quince 4765 Eagle Crest Dr 1571 Wood Farms Dr
6765 Fossil Creek Rd 892 East Dr 1946 Westbriar Dr
1150 Isabelle Street 2 W GE Patterson Ave #209 1670 Old Mill Stream Dr
7000 Crestridge Rd 7090 Belsfield Rd 2450 Eagleridge Ln
7799 Hawkcrest Drive 1207 Mullins Station 2860 Aspen Glade
4514 Verne 3096 Dumbarton 8645 Roundtree Ln
6360 Thrushcross Drive 5315 McKans Cv 1192 Brady Hollow Ln
8891 Versilia Ave 1014 Grouse Meadow Dr 8588 Thor Rd
132 Plantation Gate Cv 8682 Sandy Hill Cv E 7761 Grey Squirrel Cv
8610 Pantherburn 479 Sanga Cir W 65 Timber View Cv
9153 Wilderridge Ln 8709 Forest Breeze Dr 8417 W Askersund Cv
804 N Walnut Bend Rd 8855 Doveland Dr 284 Summerfield Ln
8863 Flameleaf Cv 8294 Wesley Woods Cr 9185 Old Brook Cv
8761 Forest Breeze Dr 1021 Island Park Cr 152 Marrakesh Cr
1759 Crump Ave 4327 Rhodes 295 W Central Park
2367 Circle Ave 5006 Robindale Ln 1453 Colonial Rd
95 Robert Dell 1724 Myrna Ln 5030 Robindale Ln
5200 Walnut Grove Rd 4765 Eagle Crest Dr 4762 Eagle Crest Dr
4849 Dee Rd 4795 Park Ave 2994 Ashwood Cv
3458 Starsdale St 2677 Tangbourne Dr 6228 Tarbet Cv
7132 Belsfield Rd 1596 Hayne St 6873 Kingham Cv
1940 Abergeldie 7134 Crestridge Rd 3089 McVay Trail Dr
6999 Loddon Cv 2524 Mackinnon Dr 2355 Paper Birch Ln
1208 Middle Ct 5593 Milam 506 Mcdermitt Dr
1460 Eastridge Dr 4616 Durbin 312 N Highland
4507 Janice Dr 4025 Kingfisher Dr 2621 Sunbury Cr
6993 Rose Trail Dr 5308 Richwood Cv 5138 Kemel Ln
6430 Ashton Rd 5250 Yellowood Cv 5823 Grassy Valley Dr
2718 Java Dr 9714 Java Cv 1509 Beaver Trail Dr
2737 Green Turtle Trl 1683 Beaver Trail Dr 1502 Beaver Trail Dr
9615 Shadow Glen Cv 8711 Cherry Spring Dr 8231 Crimson Creek Dr
10350 Cottage Oaks Dr 8657 Meadow Green Dr 2169 Purple Leaf Ln
1636 Smokehouse Dr 1815 Clunan Cv 1984 Brownsford Ln
1885 Steeplebrook Cv 8965 Country Pecan Cv 10219 Morning Hill Dr
1409 Cedar Run Dr 1817 Winship 1483 Rocky Meadows
2798 Shady Well 1422 Hawkcrest 2753 E Gerald Ford
1445 Killdeer 8527 Fox Heather 8440 Rembrook
2630 Countrywood Pkwy 1794 Cheshunt Ln 8672 River Hollow Dr
1698 Kings Pond Cv 2617 Countrywood Pkwy 8305 Shallow Glen Trl
2147 Exeter Pl 2600 Countrywood Pkwy 2244 Webbing Dr
2786 Breezy Ridge Trl 1607 Dexter Ln 2768 Fletcher View Dr
1858 Black Bear Cr E 2240 Angel Crest Cr 9576 Cedar Mist Cv W
2599 Hearth Stone Dr 2310 Penbrook Freeway 8674 Valmont Cr
8400 Creek Front Dr 10017 Houston Birch Dr 2320 S Barwyn Pl
9138 Karen Mill Cv 9617 Misty Brook Cv 8690 Grandbury Pl
8993 Pepper Hollow Ct 8502 Highland Glen Cr N 8952 Vorlich Cv
1400 Fox Trace Dr 2635 Misty Woods Cv S 2353 N Beecham Pl
1561 Cedar Farms Cv 2429 Oak Springs Cv 2637 Twisted Oak Cv S
8957 Dewberry Ln 10208 Cottage Oaks Dr 10110 Cameron Ridge Trl
2018 Milbrey St 9072 Weeping Cherry Ln 2511 Countrywood Pkwy
9080 Chimneyrock Blvd 8819 Lindstrom Cv 10151 Evening Hill Cv
2598 Hearth Stone Dr 1496 Teal Wing Ln 1466 Wood Trail Cr
8920 Cedar Reach Cv 2179 Webbing Dr 8928 W Hertford Pl
8670 Rogers Park Ave 8785 Stablemill Ln 9184 Karen Mill Ln
10200 Morning Hill Dr 1659 Sorghum Mill Dr 8679 Grandbury Pl
8555 Buckhurst Rd 2333 Valley Edge Cv 7835 Woodchase Dr
9159 Belle Hurst Cv 1570 Wood Farms Dr 7814 Brady Hollow Cv
2804 Davies Plantation Rd 10144 Evening Hill Cv 1790 Mill Glen Cv
10024 Houston Birch Dr 8192 Town N Country Dr 1273 Anise Cv
8285 Crimson Creek Dr 2655 Hearth Stone Dr 2041 Milbrey St
10202 Evening Hill Dr 8863 Hidden Springs Cv 2746 Longshadow Ln
2774 Shady Well Cv 2638 Wood Sage Dr 2744 Charly View Ln
2700 Longshadow Ln 8192 N Creekside Cr 2736 Shady Well Ln
1699 Camille Way 1632 Beaver Trail Dr 10055 Notting Hill Rd
2375 Carrollwood Ln 2627 Breezy Ridge Trl 8721 Lathbury Pl S
2744 Shady Well Ln 2075 Kingsrow Pkwy 8785 Grandbury Pl
8696 Haystack Cv 10012 Houston Birch Dr 1635 Smokehouse Dr
2558 Plum Creek Dr 8431 Royal Commons Cv 1510 Wood Farms Dr
1553 Beaver Trail Dr 8422 Royal Commons Cv 8525 Kettering Dr
1474 Lacewing Trace Cv 2703 Bending Elm Dr 2743 Fletcher View Dr
2199 Kingsrow Pkwy 7731 Juniper Cv W 1625 Oaken Bucket Dr
7799 Hawcrest Dr 1575 Shippan Cv N 8178 Valley Ridge Trl
374 Steadman Ln 356 Dirks Cairn Dr 8863 Flameleaf Cv
111 S Walnut Bend Rd 157 E Rhonda Cr 107 S Walnut Bend
8956 Hickory Trl 749 Tealwood 270 Saddlewood
321 Summerfield 496 Wolf View 1067 Duomo
8421 Bergen Dr 900 E Rocky Point Rd 726 Tealwood Ln
851 Wood Cade Cv 8754 Bazemore Rd 8311 Walnut Grove Rd
331 Meadow Trail Cv 8951 Guasco Cv 1033 Hunters Point Dr
8430 Aspen Meadow Dr 1033 Milano Cv 7955 Hunters Crossing Dr
100 Shelly Renee Ln 1147 Casentino St 8876 N Cortona Cr
8870 N Cortona Cr 8752 Clear Sky Path 511 Pantherburn Cr S
170 Mysen Cr 366 Fleets HIll Dr 184 Mysen Cr
786 Rain Dance Way 778 N Ericson Rd 855 Sun Vista Dr E
8441 Thorgeson Cv 883 Cairn Creek Dr 7522 Bakers Glenn Ln
1063 Duomo Cv 86 S Walnut Bend Dr 8157 Oak Moss Cv
662 Ridge Fall Dr 967 Cairn Creek Dr 8725 Citrus Bend Dr
8595 Sunnyvale St S 873 Cairn Creek Dr 659 Walnut Valley Ln
904 Waif Woods Ln 1059 Duomo Cv 533 Carin Dr Extension
951 W Nesting Wood Cr W 1075 W Duomo Cv 184 Mysen Cr
8169 S Regis Pl 140 Ericson Rd 8565 Shingle Oaks Dr
8466 Oak Bough Cv 8565 Bay Orchard Ln 106 Ericson Rd
669 S Featherwind Cv S 8541 Bazemore Rd 8507 Shady Elm Dr
82 Island Pl 1209 Misty Isle 282 Island Bluff Dr
435 S Front St 1147 Harbor River Cv 1049 E Island Pl
819 Harbor Bend Rd 750 S Barksdale St 2100 Courtland Ave
2095 Courtland Ave 1046 Fleece Pl 1022 Blythe Street
1339 Agnes Pl 1010 New York Street 1501 Goodbar Ave
1349 Agnes Pl 1318 Goodbar Aave 2064 Peabody Ave
276 Garland St 1065 Philadelphia St 5129 Bruton Ave
3567 Bruton Pl 5765 Crievewood Dr 4624 E Dearing Rd
120 N White Station 4741 Gladeside Dr 1867 S Dearing Rd
5196 Walton Lake St 3340 Castleman St 4824 Cottonwood Rd
5138 Teal Avenue 3050 Bluffdale St 5355 Zodiac Rd
4215 Camelot Ave 4538 Villawood Dr 5160 Teal
3133 Dothan St 2283 Kirby Pkwy 2399 Ridgeway Rd
1272 Brookfield Rd 2578 Hawkhurst St 2493 Tarbet Dr
3047 Mon Cheri Ln 2423 Ridgeway Rd 7000 Crestridge Rd
7090 Belsfield Rd 6411 Davidson Cove 2060 Abergeldie Dr
2654 McVay 1940 Abergeldie 2290 Glencliff
2249 Lochlevin 6750 Messick Rd 1596 Hayne St
2387 Hickory Crest Dr 5921 Park Ave 5965 Southampton Dr
2565 Tigrett Cv 6973 Boxborough Cv 6956 McVay Place Dr
2718 Breenwood Ln 6410 Candlewood Cv 2420 Syon Dr
7600 Shady Rose Cv 2520 Tarbet Dr 6676 Kirby Trace Cv
2464 Ayrshire Cv 6143 Haddington Dr 5841 Macleod Dr
3110 Mon Cheri Ln 2268 Dartmoor Cv 3496 Wincross Dr
6300 Quince Rd 1274 Yorkshire Dr 1405 Estate Dr
1284 Yorkshire Dr 6483 Heather Dr 5880 Roxbury Dr
5422 Quince Rd 1025 June Rd 6353 Heather Dr
6428 Messick Rd 5342 Sea Isle Rd 2328 Tarbet Rd
5324 Sea Isle Rd 6550 Heronswood Dr 2653 Tangbourne Dr
7035 Cannondale Cv 5242 Boswell Ave 855 S Yates Rd
583 Podesta St 278 Colegrove St 1151 Longreen Dr
489 Mcelroy Rd 5270 Brenton Ave 1566 Kirby Pkwy
5374 Mckyle Cv 1435 Poplar Ridge Dr 315 Melita
6643 Massey Ln 5295 Bears Paw Cr 5703 Barfield Rd
1151 Longreen Dr 6626 Massey Ln 628 Kinsman
5593 Milam 517 Mcdermitt Rd 5315 Mckans Cv
6765 Fossil Creek Rd 5232 Sequoia Rd 3519 Bowen Ave
4686 Hillmont Ave 1150 Isabelle St 4507 Janice Dr
4616 Durbin 514 Sevier St 3532 Philwood Ave
3668 Fairmont Ave 4256 Riviera Rd 4251 Riviera Rd
3569 Autumn Ave 830 Vaughn Rd 759 Vaughn Rd
4287 Castle Ave 4101 Philwood Ave 3651 Autumn Ave
4164 Tutwiler Ave 829 Angelina Pl 1075 Tatum Rd
3739 Charleswood Ave 3976 Grahamdale Cr 3681 Fairmont Ave
3580 Shirlwood Ave 3885 Tutwiler Ave 758 Maria St
4506 Angel Ave 7210 Oak Chase Ln 7272 Isherwood Rd
7220 Isherwood Rd 3966 Wildwind Cv 3924 Keynon Dr
7135 Old North Dr 7242 Woodshire Rd 4053 Muirfield Dr
3946 Keynon Dr 3931 Fun Valley Dr 8250 Misty Meadows Ln
6973 Autumn Crest Cv 8621 Tournament Dr 7374 Doncaster Ln
4119 Naragansett Cv 622 Stephens Pl 280 Vance Ave
2716 N Lake Shore Dr 2051 Durham Dr 4805 S Milnor Dr
4053 Ronnie Ave 2955 Scotland Rd 3252 Ancroft Cv
4733 Casann Ave 3911 Mallard Point Dr 3146 Dumbarton Rd
3991 Glendale 4025 Kingfisher Dr 2970 Whitney Rd
2528 Thackery Dr 3193 Ridge Creek Cv 3746 Lakewood Dr N
3828 Lakewood Dr N 3766 Westwood Cv 4683 Stage Rd
4033 Glendale Dr 3557 Bellwood Dr 4486 Mayo Ave
3030 East Street 4705 Lands End Dr 4311 Lansford Dr
2855 Cavern Dr 4029 Stowe St 3942 E Lakemont Dr
4181 Lansford Dr 4795 Rolling Meadows Dr 3568 Lehi Dr
3586 Vanderwood Dr 3581 Bellwood Dr 4340 Lansford Dr
3161 New Allen Rd 3096 Dumbarton Rd 7084 Butternut Cv
7795 Deerfield Trace 7295 Hillshire Dr 2802 Laura Circle E
2593 Lakeside Dr 7059 Tulip Trail Dr 7133 Rose Trail Dr
7390 Guilder CV 2098 McGehee Cv 2106 McGehee Cv
2571 Arborgreen CV 7154 Tulip Trail Dr 2586 Wagonwheel Cv
2635 Sunbury Cr 7028 Tulip Trail Dr 7161 Butterfly
7516 Port Albert 7022 Daneman Dr 2598 Reese Point Dr
5356 Ruskin Cv 2301 Eveningview Dr 5226 Scrivener Dr
5184 Orangewood Rd 5145 Orangewood Rd 6005 Tiffany Rd
2153 Woodfield Park Rd 2080 Hampton Hill Dr 2188 Curbertson Cv
2061 Pennington Gap St 2873 Lynchburg St 5389 Rappahannock Dr
6395 Dimwood 2867 Flowerwood Rd 1548 Jowood Cv
2099 Shenandoah Dr 1128 Celtic Cv 5342 S Rock Ridge Rd
6344 Brightwood Dr 6405 Saginaw Rd 2766 Ravenwood Dr
5532 Quail Thicket Cv 2217 Woodfield Park Rd 2111 Rock Ridge Rd
5415 Longwood Dr 5342 Blue Ridge Pkwy 6024 Tiffany Rd
5590 Wagon Road Gap 5218 Scrivener Dr 5160 Rolling Fields Dr
3199 Canyon Rd 6360 Thrushcross Dr 1207 Mullins Station Rd
3603 Old Brownsville Rd 6653 Wood Meadow Cr 5010 S Woodberry Cr
6778 Rockingham 4418 Cedar Park Dr 6756 S Devenshire Ln
6341 Berrypick Ln 6859 Stone Gap Cv 4937 W Hedgewall Cr
6035 Harvest Moon Cv 6636 Quail Covey Dr 6048 Harvest Hill Cv
6163 Valleydale Dr 6618 Waders Ridge Dr 4905 W Gadwall Dr
4591 S Berrypick Ln 6007 Whisper Valley Dr 6548 E Chardonnay Cv
6057 Whisper Valley Dr 6771 Ross Ridge Dr 6820 Rockbrook Dr
169 Farley Road, Byhalia 1185 Crockett Loop S, Hernando
72 Gunther Stevens Cove, Byhalia 5815 Cottonwood Cv, Olive Branch
6527 Shenandoah Lane, Olive Branch 10608 Wyckford Dr, Olive Branch
5815 Cottonwood Drive, Olive Branch 7620 Kelley Cv, Olive Branch
9410 Austin Drive, Olive Branch 9410 Austin Dr, Olive Branch
9065 Cedar Creek Drive, Olive Branch 1400 E Star Landing Rd, Southaven
7384 Hunters Forest Drive, Olive Branch 3393 O'Hara Cove, Hernando
7314 Thomas Drive, Olive Branch 1601 Holly Springs Rd, Hernando
9075 Cottonwood Cove, Olive Branch 1163 Pocketwatch Dr, Hernando
1581 Moss Point Drive, Southaven 5961 Kentwood Dr, Horn Lake
5925 Austin Rd, Lake Cormorant 6527 Shenandoah Ln, Olive Branch
5834 Marlin Place Cv, Olive Branch 8119 Longwood Dr, Olive Branch
7411 Hunters Horn Dr, Olive Branch 4448 E Robinson Loop, Olive Branch
5744 Lancaster, Olive Branch 5465 Wedgewood Dr, Olive Branch
4140 Chelsea Wood Cv, Olive Branch 538 Driftwood Rd, Southaven
1151 Haleville Dr, Southaven 1240 Saint Claire Park, Southaven
8796 E Sweet Flag Loop, Southaven 3450 Bop Blvd, Southaven
831 Long St, Southaven 5767 Deer Ridge Dr, Southaven
5373 Lamb Valley Dr, Arlington 4877 Water Brook Circle, Arlington
4638 Old Hickory Trail, Arlington 9326 Osborn Rd, Arlinigton
4598 Hampton Valley Ln, Arlington 12123 Brooks River Ln, Arlington
6980 Raleigh-Millington Rd, Millington 5191 Summer Mist Dr, Arlington
5895 Brushy Mill Cove, Millington 12370 Strong Heart Trail, Arlington
12138 Longleaf Oak Trail, Arlington 5225 Zachary Run, Arlington
12050 Country Valley Dr, Arlington 12000 Country Valley Dr, Arlington
5930 Arlington Oak Lane, Arlington 12128 Hidden Trail Ln, Arlington
12176 Hidden Trail, Arlington 12070 Country Valley Dr, Arlington
12156 Hidden Trail, Arlington 12146 Lorimer Dr, Arlington
11094 Goat Valley Cv, Arlington 11635 Dempsey Dr, Arlington
12290 Afton Place, Arlington 4565 New Airline Road, Arlington
12116 Hidden Trail, Arlington 12148 Misty Trail Dr, Arlington
5456 Milton Ridge, Arlington 6035 Armistead St, Arlington
12176 Hidden Ln, Arlington 6980 Raleigh Millington Rd, Millington
2039 Herring Hill Rd, Millington
10380 Shelby Acres Cove, Atoka 165 Lone Oak Dr, Eads
78 Samson Cove, Atoka 100 Talford Cv, Eads
79 Thomas Dr, Atoka 47 Rainey St, Atoka
127 Ridgeway Lane 255 Meadow Ridge Dr 1319 Graystone Lane
9290 Sarsen Dr 190 Kylie Gayle Road 7268 Pinnacle Oaks Dr
7588 Shelby Wood Cv 10216 Bloomsbury Ave 9812 Calderdale Dr
1487 Lawson 10174 Hammersmith Ln 6885 Lagrange Pines Dr
9283 Eckley Cv 9240 Acadia Place 6963 Naples Dr
6896 Wrigley Dr 9843 Woodland View Ln 217 Rocky Branch
25 Blueberry Rd 345 Randy Rd 356 David Reed Dr
4801 Shandy Dr 5022 Harvest Knoll Ln 4456 Wildwood Rd
4572 Tuplip Creek Dr 5750 Saranac Ave 7983 Stembridge Dr
9045 Carriage Ck Rd 4863 Valley Von Way 7680 Braden Rd
1352 Broadstone Cv 1655 Turtle Hill Dr 10248 Hamilton View Dr
10013 Chariden Dr 1261 Winter Springs Ln 1647 Elderberry Ln
1263 River Star Cv 1348 Chrysalis 10389 Redmond
9137 Raspberry Ln 1345 Winter Springs Ln 7418 Appling Club Circle
9322 Barrow Dr 1749 Torrington Court 7444 Appling Club Circle
2234 Wellspring Ln 2245 Fountain Brook Ln 10123 Bloomsbury Ave
10195 Rathmore Cv 9261 Durhamshire Dr 1828 N Houston Levee Rd
1936 Talisker Cv 1710 W Belledeer Dr 1356 Far Drive
9220 Speerberry Ln 1704 W Belledeer Dr 1426 Carlton Ridge Dr
9160 Huntington Oak Dr 1875 Helmsley Cv 7443 Apling Chase Cv
1698 E Belledeer Dr 1920 Bowmore Cv 1951 Baronsmede Cv
1617 Sutton Meadow Ln 1567 Farkleberry Dr 1366 Trail Ridge Ln
1635 Blackalder Cv 1553 Belle Trees Dr 1870 Banstead Cv
9261 Durhamshire Dr 9391 Brancaster Dr 9093 Fenmore Cv
1896 Talisker Dr 1988 Ada Cove 1965 Ada Cove
1620 Durhamshire Cv 1634 Frence Creek Cv 1604 Whisper Edge Cv
8837 Wenham Cove W 1594 Wininger Cv 9071 Gracie Ln
9036 Weeping Cherry Ln 1609 Farkleberry Dr 8871 Hidden Springs Cove
9005 Fulton Ln 9092 Weeping Cherry Ln 1584 Far Drive
1878 Carlyn Cv 8949 Meadow Pines Cv 8725 Dundee Cv
1925 Dartford Dr 9013 Strait Cove 2700 Cross Vine Cove N
8280 Chippingham Dr 2268 Lakehill Court 2251 Lakehill Court
8756 Callaway Court 1443 Beaver Trail Dr 1548 Beaver Trail Dr
1871 Oak Spring Dr 10178 Rathmore Dr 9206 Oakvale Dr
1367 Charlton Ridge Dr 2301 Clarke Landing Dr 1311 Auburn Woods Dr
7043 S Estacada Way S 390 N Country Way Dr 9682 Woodland Brook Ln
7460 Dalwhinnie Trail 6989 Naples Dr 1488 Goodlett Grove Rd
1015 Boathook Ln 1537 Beringer Dr 1248 Macon Hall
6967 Parkbrook 10263 Woodland Hills 1034 Woodland Ridge
8930 Lake Spings Cv 7324 Keely Dr 9659 Woodland Run Ln
7095 Manslick Rd 10199 Woodland Hills Dr 7086 Anise Tree Dr
6951 Parkbrook Ln 9620 Woodland View Cv 6906 Century Oaks Dr
948 Shorey Cv 7134 Mirage Ln 552 S Sanga Rd
1060 Mirror Lake Ln 52 Plantation Woods Cv 7050 Naples Dr
362 Richards Way Dr 7081 Anise Tree Dr 7033 S Beringer Dr
8858 Autumn Sage Cv 7180 Chena Bay Ln 7103 Anise Tree Dr
1376 Bayberry Hill Dr 9719 Woodland Hills Dr 6905 Century Oaks Dr
8704 Herring Cv 7160 Amberly Way Dr 7583 Wintergreen Ln
7096 Puddin Ln 485 N Country Way Dr 1149 Wintergreen Cv
1218 Cherry Ridge Cv 7010 Brady Hill Dr 6851 Seaside Dr
10199 Woodland Hills Dr 6905 Parkbrook Ln 8956 Morning Grove Cv
1488 Goodlett Grove Cv S 1041 Boathook Ln 940 Shorey Cv
7181 Raleigh Lagrange Rd 7185 Amberly Way Dr 7241 Bridgefield Dr
1081 W Links View Ln 1109 Nolan Ln 8945 Evening Grove Cv
7070 Lagrange Hill Dr 1012 Dusty Cv 7114 Lindsey Leaf Cv
7336 Keely Dr 10182 Green Moss Cv 6947 Gallop Dr
1103 Dusty Ln 6893 Lagrange Circle S 969 Dusty Cv
9786 Woodland Run Ln 7173 McCleskeys Cv 1102 Dusty Ln
223 Mysen Dr 1236 Breezy Gate Dr 694 Rocky Woods Cv
9786 Woodland Run Ln 4461 Berkley Woods Dr 510 Brookview Cv
9148 Chimneyrock Blvd 7805 Buck Ridge Cv 1605 Beaver Trail Dr
1625 Sorghum Mill Dr 7196 Amberly Way Dr 0 Rocky Woods Cv
1115 Dusty Ln 121 Dusty Ln 1018 Schofield Dr
7530 Cordova Club Dr 9203 Chastain Place 1146 Averett Ln
6885 Show Boat Ln 9753 Woodland View Ln 430 N Country Way Dr
1143 W Red Fern Circle 9843 Woodland View Ln 20 Water Oak Circle
11715 Metz Place 1564 N Collierville Arlington Rd 2435 Canadaville Loop
2365 Wind Cliff 10470 Graybourne 770 Norse Rd
185 Woodsege Dr 8200 Donnell Rd 5895 Brushy Mill Cv
6083 Port Harbor Dr 127 Ridgeway Ln 1655 Clay Pond
6694 Ross Manor Dr 6536 Chanlone Way 5983 Parktree Cv
8320 Burning Tree Ln 3849 Misty Oak Dr 5021 Cottage Ln
3586 Fairwood Cv 3991 Gavick Dr 7252 North Bay Cv
7876 Freehold Dr 7600 Lowrance Rd 4183 Glenroy Dr
7684 Callaway Hills Cv 4067 Long Creek Rd 7533 Wilsford Cv
5310 Marrissa Cv 7366 Stonington Dr 8116 Conridge Circle
4145 Shady Forest Cv 7240 Autumn Forrest Dr 4562 Meadow Cliff Dr
7259 English Dr 5386 Lake Village Dr 5189 Sunny Autumn Ln
7884 Austin Forest Cv 3228 Wedge Hill Cv 4021 Rolling Green Dr
5187 S Denton Cv 8117 S Pole Cv 8344 Whispering Elm Dr
4700 Bloomfield Cv 5574 Patsy Cricle West 4000 Sawgrass Dr
5575 Millers Glen Ln 3995 Rolling Green Dr 7632 Engleside Cv
4791 Shandy Dr 7918 Tankerston Dr 5496 E Patsy Circle
4893 Bradfield Run 7381 Isherwood Rd 7926 Tankerston Dr
4640 Sweet Whisper 7151 Peppermill Ln 4456 Sugar Pecan Cv
7308 Schilling Cove East 4450 Longtree Cv 4226 Sable Dr
4318 E Hunters Glen St 4632 Northwood Hills Dr 4222 Laurel Trace
4688 Sun Ridge Dr 2472 Dove Glen Cv 7020 Tree Line Cv
9425 Alex Dickson Cv 3816 St Phillips Dr 5668 Morning Flower Dr
5600 Walden Valley Cv 5559 Dedo Cove 3901 Moss Bank Cv
5565 S Angelace Dr 4036 Gouverneur St 5434 Waterdance Dr
5589 Blackburg Dr 3824 Schanna 3732 Richbrook Dr
3766 Clarion Dr 5045 Overview Ridge Cv 5340 Stephen Forest Cv
5955 Whisper Valley Dr 6680 Cherry Bark Dr 5033 Hickory Bark Dr
6181 Afternoon Ln 4001 Country Birch Cv 6542 E Chardonnay Cv
6464 Elmwood Cv 5555 April Forest Dr 6328 Farm Hill
6652 Walter Froest Cv 5109 Kennet Court 6415 Valley Oak Dr
5042 Pheasant Run Ln 5569 April Forest Dr 5395 Autumn Brook Dr
7188 Autumn Forrest Dr 6520 Cherry Bark Dr 5008 S Woodberry Cv