Roland Mittag
Closing Manager / Agent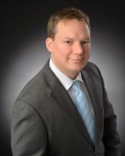 Roland has worked in customer service and has been a real estate property manager for many years in Germany.
Having lived in 8 places in 3 countries on 2 different continents over the last 20+ years, Roland knows what it means to pack everything up and relocate a family.
Since his arrival in the Memphis area, Roland has been selling real estate and over the years, gained experience with small and large scale investors, as well as families moving around and in and out of the area.
His experience and attention to detail make him the right addition to the John Quinn Team as the team's Closing Manager. Roland is a certified Real Estate Negotiation Expert and will take care of the team's clients alongside John from the moment an offer is received, all the way until the transaction is final.
When not working for his clients, you will find Roland spending time with his children, volunteering in the community or sitting in a comfy spot, enjoying a good cup of coffee while reading a book.