5 Things to Know About the VA Home Loan Process
Posted by John Quinn on Thursday, October 5, 2017 at 9:26 PM
By John Quinn / October 5, 2017
Comment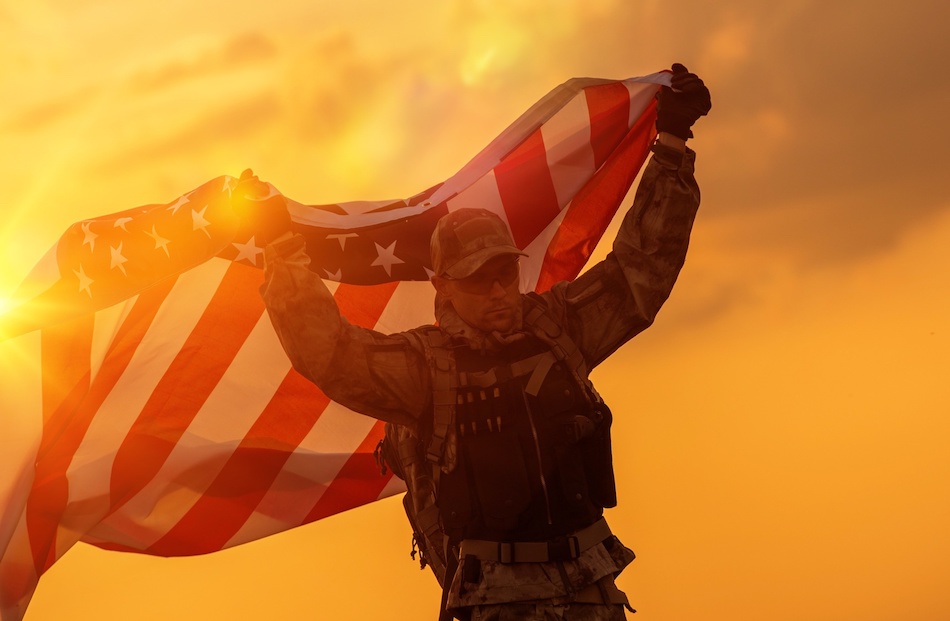 Guaranteed by the United States Department of Veterans Affairs, the VA home mortgage was designed to make home ownership easier and more affordable for service members and their eligible spouses, in the event of their death. Offered through approved banks, mortgage brokers, and other lenders, VA home loans are one of many mortgage options available to homeowners, and they offer attractive terms and benefits for qualified applicants. Here are five key things to know about the VA home mortgage.
Eligibility Requirements for a VA Home Loan
In addition to being an eligible service member or an eligible spouse, successful applicants for a VA home loan must have:
A satisfactory credit history
Sufficient verified income
A valid Certificate of Eligibility (COE)
COE eligibility requirements can require different types of documentation, depending on the applicants actual military service record, branch of service, and reason of separation. In most cases, this information can obtained online, in person, or through the mail. Approved VA lenders may also be able to access the information for their applicant clients by accessing a special database, known as the Web LGY system.
Using a VA Home Loan Can Offer Many Benefits
One of the most popular reasons for choosing a VA home loan is the benefits this type of financing can offer, such as:
No down payment requirement, unless the purchase price of the property exceeds its value or the lender requires a down payment
No private mortgage insurance (PMI) premiums, a cost-savings for buyers
VA limits on the amount of the closing costs and a requirement for them to be paid by the seller
No pre-payment penalty
VA home loans are assumable, as long as the party assuming the loan meets current qualifications
Some VA assistance may also be available to borrowers who become unable to meet their repayment obligations, including counseling and refinancing options.
VA Guaranteed Home Loans are a Renewable Resource
A common misconception about the VA home loan program is that it can only be used once in a lifetime. Actually, one of the biggest benefits for military families is that VA home loan entitlement can be restored and reused over and over, as long as each previous loan is paid in full before a new application is made. It is important to note, however, that military veterans are assigned a maximum entitlement figure that may affect the actual terms of future VA home loans. Since each borrower's situation is likely to be unique, consulting with your VA mortgage specialist will provide the most relevant information.
VA Home Loans Can Be Used to Buy Existing Homes or Build New Homes
Another important fact that VA home loan applicants should know is that these loans can be used to purchase an existing home or build a new one. In addition, they can also be obtained for the purpose of renovating or repairing an existing home, refinancing an existing mortgage, buying or renovating a manufactured home, or purchasing a multi-family home with up to four units, as long as the borrower will be occupying one of the four.
VA Appraisals are Required as Part of the Loan Approval Process
In order to make sure that the home being purchased will meet basic safety, value, and condition standards, VA home loans require a specialized appraisal process. These appraisals are performed by specially certified appraisers who are trained to make sure that Minimum Property Requirements (MPRs) are met. This helps to ensure that the borrower can expect to occupy a home that will be safe, comfortable, and better able to retain its value throughout their ownership.
VA home loan applicants must understand, however, that the MPR assessment and the accompanying appraisal report are not the same as a home inspection, which should also be part of their home purchase process.
Remember to read this great resource regarding end-of-life estate planning for veterans. To learn more about the VA home loan process, prospective applicants should speak with an approved lender in their area or discuss the matter with their real estate professional.