5 Things You Need To Know About Residential Solar Panels
Posted by John Quinn on Thursday, November 9, 2017 at 3:52 PM
By John Quinn / November 9, 2017
Comment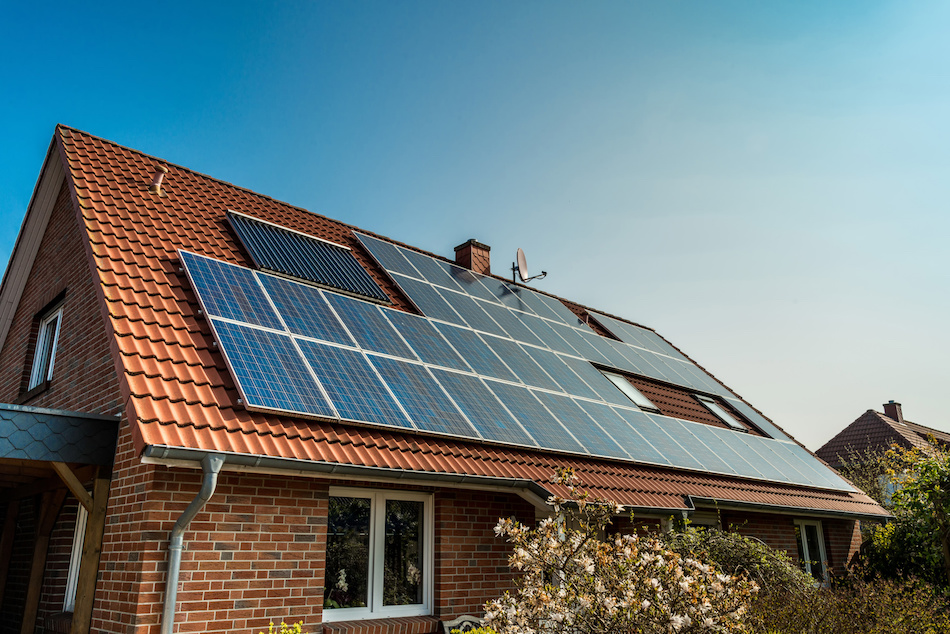 Solar panels represent an eco-friendly way of producing power. Homeowners who install solar panels on their home often do so because they seek to reduce their carbon foot print. Some homeowners, like those in Cordova, install solar for the financial savings. If you are a homeowner considering getting solar panels installed on your home, there are many things to know before getting started.
1. Homeowners can lease or buy their solar panels.
The average cost of solar panels before tax credits is over $16,000. The actual cost of solar panels may vary by state and by the type of system being installed. Often, homeowners seeking to install solar panels on their home have a variety of options.
Lease. A solar lease requires the homeowner to pay a monthly fee for his or her solar panels; this option often requires no money down and includes maintenance of the panels.
Loan. Many homeowners borrow money from their bank to install solar panels on their home.
Cash. Homeowners who pay cash for their solar panels often get the greatest benefit from the installation because they pay no monthly fees.
Power Purchase Agreement. This option is similar to a lease but the homeowner pays for the power generated by the loan, instead of the panels themselves.
2. Landscape features and buildings that block the sun affect the functionality of solar panels.
The functionality of the solar panels is diminished if the sun is blocked by landscape features. Even solar panels that are blocked for limited amounts of time during the day will be affected and this may effect overall energy efficiency of the home. In addition, tall nearby buildings can also affect the functionality of solar panels. Homeowners who are considering getting solar panels installed on their roof will want to consider these factors before deciding whether or not solar panels are right for them.
3. Installers determine the size of the system for each household.
Some homeowners are overwhelmed by the idea of picking a solar system for their roof. Fortunately, it is the installer who typically picks the size of the system for the homeowner. The installer will know where to put the panels, how many panels to install and what size the panels should be. The installer assesses the home's energy usage, the size of the home and the position of the home when trying to make these determinations.
4. Homeowners with solar panels are eligible for tax credits.
Many residential solar energy systems are eligible for a 30 percent federal tax credit through 2019. In 2020 this amount will begin to decrease. The tax credit expires at the end of 2021. Homeowners who choose to lease or sign a power-purchase agreement are not eligible for these tax credits. Homeowners who are unsure when tax credits apply and if they are eligible should contact an accountant or tax preparer.
5. Homeowners with an older roof may wish to install a new roof before installing solar panels.
An older roof that needs replacement does not make a good surface for solar panel installation. Depending on what is wrong with the roof, installation could potentially do damage to the roof. In addition, solar panels must be removed in order to successfully install a new roof. For homeowners who know that their roof is nearing the end of its service life, it's best to wait until a new roof is installed before getting solar panels put on.
Solar panels are an excellent way to produce energy from a renewable resource and can positively impact your home's resale value. To find out more about getting solar panels installed, talk to a professional installer in your area. If you're thinking about selling your home soon, talk to a real estate agent to find out how to maximize your return on your investment.