6 Best Tips for the Most Organized Move of Your Life
Posted by John Quinn on Thursday, October 19, 2017 at 8:20 AM
By John Quinn / October 19, 2017
Comment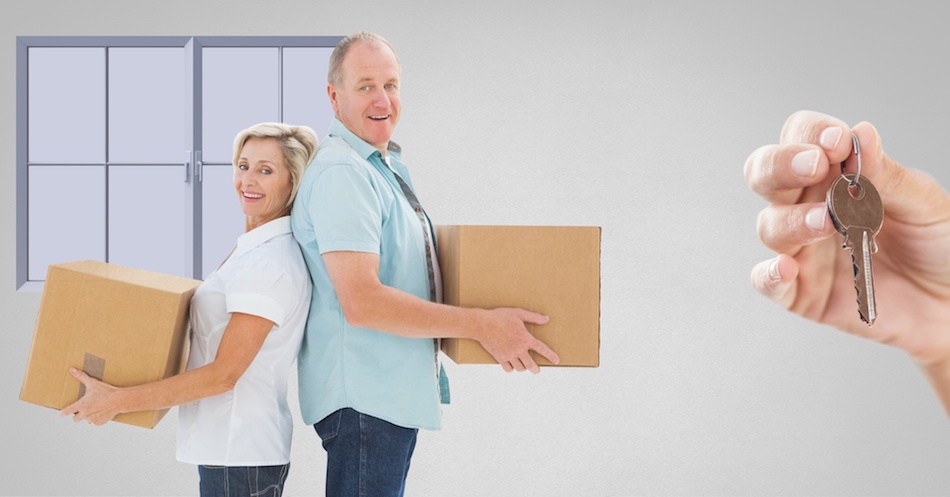 Shopping for a home is a whirlwind of excitement, with time spent frantically scouting listings, viewing houses, attending inspections, and negotiating terms with sellers. Once the last document has been signed, the mortgage approved, and the closing date scheduled, buyers may find themselves panicking at the thought of having to be ready to move into their new home in just a few short weeks. Home buyers who are working toward the purchase of their first home and want to avoid the potential problems associated with a hastily planned last minute move can use these six tips to organize and simplify their moving process after selling your home.
Tip One: Schedule the Moving Company
The very first order of business before any move is to schedule any moving services that are needed, such as moving companies or van rentals. Ideally, this should be done several weeks ahead of the date on which the move is to occur. During the heaviest moving seasons, usually during the summer or at the end of the year, moving companies may fill their schedules quickly, so always take care of booking a date as early as possible in the moving process.
Tip Two: Rehome, Recycle, Reduce
The second step can take a few days or even a few weeks, but it is well worth the effort. This step is to rehome, recycle, and reduce the amount of items that will actually need to be moved. Good suggestions for doing this include:
Rehoming unwanted items that still have value, such as outgrown clothing, unwanted appliances, furniture, or toys (donating them to community shelters, churches, or charitable organizations is a great way to avoid cluttering up the new home while helping those in need)
Recycling broken or worn items, as well as any trash that may be accepted by your local recycling center, such as old newspapers, glass bottles, or aluminum cans
One good suggestion for reducing the amount of items that will actually need to be moved is to consider leaving current, older appliances behind with the former home or donating or selling them right before the moving date (doing this can provide an opportunity to order the new appliances you have wanted and have them delivered and installed in the new Bartlett home instead of having to deal with older or mismatched ones)
Tip Three: Pack and Label Correctly
Packing and labeling correctly is the next step in the moving process to help ensure a trouble-free experience. This is best done by packing the items for each room or family member separately and remembering to label them correctly with both the person's name, as well as the room of the new home in which the box should be delivered.
Tip Four: Make Arrangements for Pets
Pets are an important part of most families and deserve special consideration during the moving process. Many pets are lost each year when they become disoriented during a move and stray away from the home. To avoid this type of potential heartbreak, take time to make sure your pet is comfortably housed at a boarding facility or able to stay with a trusted friend or relative on the day of the actual move.
Tip Five: Pack a Moving Day Bag for Each Family Member
In addition to pets, moving day is also stressful on children of all ages. For some, the stress of leaving behind their former home, school, and friends can leave them unsettled and in need of comfort. To help children deal with moving day activity, consider packing a moving day bag or backpack for each one and asking them to keep the bag with them throughout the day. Depending on the age of the child, the moving day bag might include favorite snacks, bottled water or juice, a favorite book or hand held game, and a small blanket or pillow for a nap in the car.
Tip Six: Prearrange Utility and Service Connections and Disconnections
The last tip is to make sure that all utility and service connections have been made at the new home, so there will be no unpleasant surprises when you arrive. This is also a good time to make sure that utility providers at your former home have also been notified of a disconnection date.