6 Home Upgrades to Avoid While Selling
Posted by John Quinn on Thursday, April 27, 2017 at 11:36 AM
By John Quinn / April 27, 2017
Comment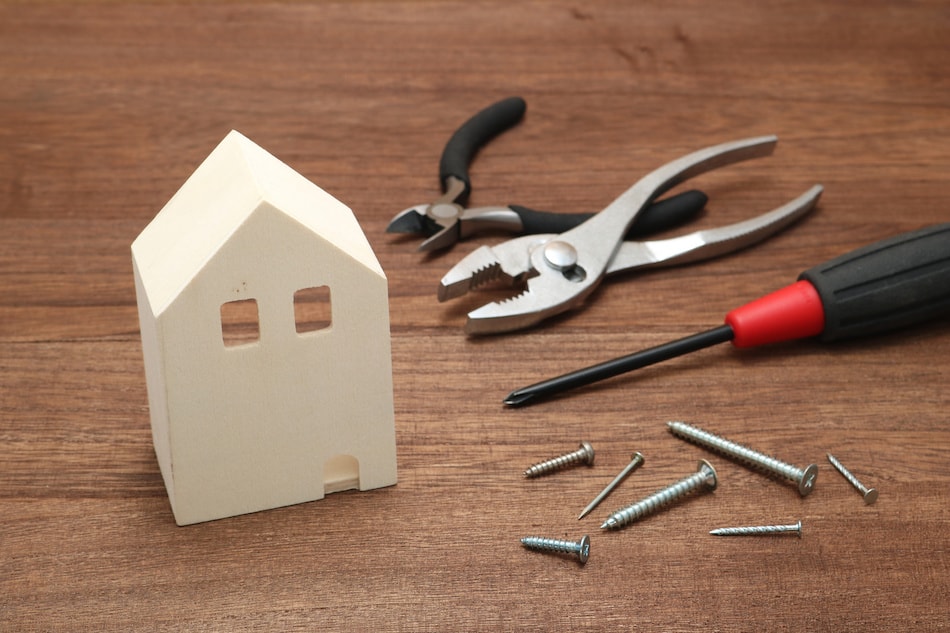 As you prepare to list a home, it is tempting to make a bunch of upgrades in the hopes of increasing the sale price. If you avoid these costly improvements, you may have a better chance of making an investment in upgrades that are more valuable.
1. Swimming Pool
There is only one reason you might consider installing a swimming pool on your property right before you sell: literally every other home in the neighborhood has one. Upgrades you should or should not make are often based on neighborhood standards. Sometimes, big improvements are necessary just so you can sell the home.
However, a swimming pool will set you back tens of thousands of dollars, and may turn off a lot of buyers due to the higher insurance premiums and significant investment required for maintenance. If you want an enticing backyard, put some money into rethinking the landscaping for practical use.
2. Major Kitchen Remodeling
It seems everyone is a foodie these days, with a six-burner stove and two ovens. The trouble is that it costs quite a bit of money to gut your kitchen and completely rebuild it.
Changing the countertops, cabinetry, flooring and appliances, on top of a new design and layout for plumbing, costs about $62,000. You could still be paying for at least a third of that after you sell the home. Plus, you have no idea if buyers will like the layout or choices of materials. When the kitchen is majorly due for an update, stick to the minimum that will get the home to the level of quality your neighbors have.
3. Adding to the House
The minute you start talking about adding exterior walls to your home, you just doubled or tripled the price of the upgrade. This is true, whether you want to add a bathroom, master bedroom or garage. Nobody wants to add a second story to the home and then leave themselves with $50,000 left to pay off after the home is sold.
You only do it if you have no other options to make the home competitive on the market. Converting the attic into a bedroom, provided that there is adequate ceiling height, windows and methods of egress already there, might be an excellent alternative to build less-expensive improvements into the existing structure.
4. Consolidating Bedrooms or Bathrooms
The trend in custom homes could be taking a neighborhood near you by storm, but you may not want to get caught in the hail. Who needs that spare bedroom when you can convert two of them into a fabulous master suite? As it turns out, quite a lot of buyers want that extra bedroom to remain a bedroom.
This remodeling project is probably the most damaging of all, because it limits the number of buyers who would even see the home in a search. If you had 2.5 bathrooms and converted it into 1.5 luxury bathrooms, buyers searching for at least two bathrooms may never learn about your home. It may also change the comps, which can dramatically affect the fair market price.
5. Niche Luxury Upgrades
Just like you should not get rid of a bedroom or bathroom, you do not want to create special rooms in the home that will only appeal to a very specific niche. A fabulous wine cellar may put off buyers who really want the basement for storage space, and it could totally alienate people who do not drink wine or spirits. The same goes for a sunroom and home theater. If it is not a fairly common feature in most homes, it is probably better to install it in a home you plan to live in for many years. That way, you get the primary benefit out of it through use, not increased resale value.
6. Extensive Outdoor Improvements
Some experts say that improving your landscaping could increase your resale value by as much as 10 percent, but there is a limit to this. Just like the kitchen and bathroom, putting a large amount into the yard is likely to have diminishing returns when compared to smaller, more targeted improvements. For example, building a full backyard patio might cost you over $50,000, with an increase in resale value of a bit over half that. If the yard really needs some entertaining space, put in a deck for 20 percent of the cost and a higher rate of return.
Making home improvements before selling is a tricky road to navigate. With these tips, you can avoid the big spenders and keep your resale value on target.