6 Popular Home Improvements to Make Before Selling
Posted by John Quinn on Tuesday, February 7, 2017 at 3:26 PM
By John Quinn / February 7, 2017
Comment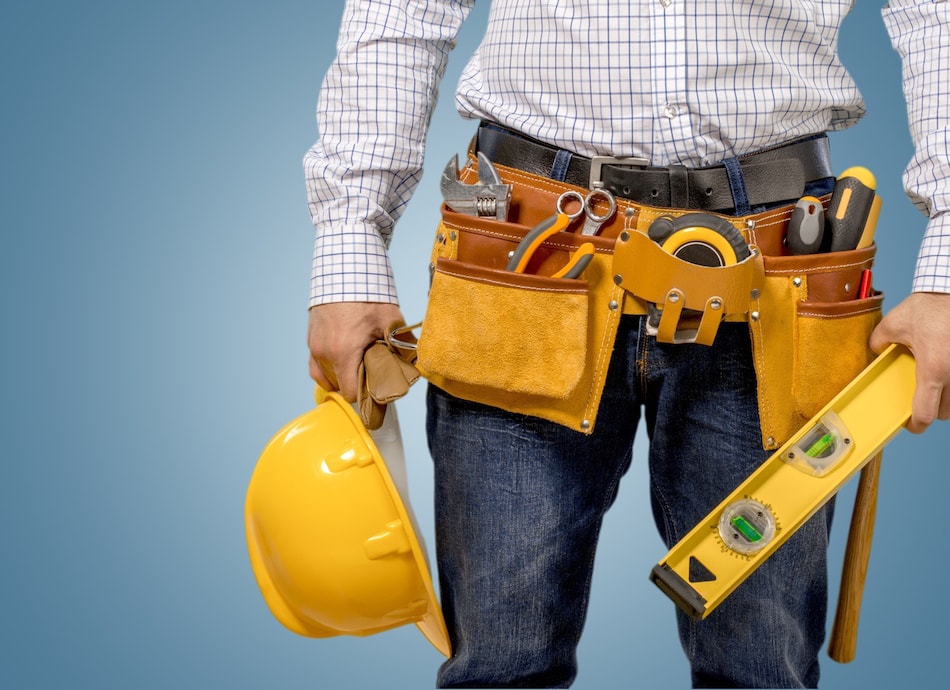 When you get your home ready to sell, you will likely spend some time and money getting your house into shape. Naturally, sellers really want to avoid blowing a ton of money on upgrades that will not pay for themselves. Otherwise, you end up paying off the projects for your old home after you move into the new home.
With these six home improvements, you can expect to gain at least two-thirds of your investment in an increased resale value.
1. Attic Insulation
In many cases, the most effective upgrades are the kind you cannot see. Such is the case with your attic insulation, which tops the list of the most cost-effective home improvements in Remodeling Magazine's Cost vs Value Report.
The insulation in your home is what stops the heated and cooled air inside from passing right through the walls into the outdoors. The older your home is, the more likely that your insulation needs to be replaced or improved. Fortunately, getting new fiberglass insulation for your attic will cost less than $1,500 on average, and net you more than you paid.
2. Replacing Entry Doors
If your front door has seen better days, you may consider installing a new one. Adding a new entry door falls under the heading of "curb appeal," which always deserves your careful attention as you prepare to sell a home. An entry door puts a new face on your front step that, with the right color, is sure to attract buyers.
The material you select for the door will determine its price and return-on-investment (ROI). On average, a steel entry door is about $1,400 and you can generally recoup about 90 percent of that. If you opt for fiberglass, you may pay almost twice as much and get less than 80 percent back in a higher resale value.
3. Minor Kitchen Remodel
When you watch the shows of people buying homes to fix and resell, often the kitchen is one of the first things on the chopping block. Choosing to upgrade your kitchen requires some careful decision-making, however. It is probably unwise to gut your kitchen if you made notable fixes in the past 10 years or so. If your kitchen is really outdated or has significant repair needs, you may have trouble selling it without making some serious changes.
The trick is to do as little as possible to stage the kitchen as a current and nice place to be. Bigger investments will typically yield a smaller percentage return, but small fixes can go a long way.
4. Home Exterior Update
You can kill two birds with one stone veneer if you decide to update your home's exterior. The exterior of your home sends a strong message to future buyers, long before they ever arrive in your driveway. What do you want it to say?
An old, worn exterior screams inefficiency. If it looks outdated, people may reject your home based on the online picture. For less than $8,000 on average, you can put a manufactured stone veneer on your home and expect almost 90 percent of that back. A full siding replacement costs about $15,000 and will typically increase your resale value by about $11,000. The economical option, of course, is to give your exterior a good cleaning and maybe even some paint.
5. New Windows
Like your kitchen, you want to closely evaluate your windows before you make the choice to replace them. You are going to pay about $15,000-$18,000 to replace all the windows in your home, which is a pretty hefty sum to front just as you are preparing to move.
You should balance the higher resale value with the disadvantages of leaving the windows as-is. If your windows are old, discolored or damaged, buyers may not flock to your home with offers. Should you decide to pull the trigger on new windows with vinyl or wood frames, you will probably get about 74 percent of your investment in return.
6. Outdoor Living Spaces
Many home buyers are looking for good places to entertain or relax outside, particularly in regions with good weather. Adding a deck is a reasonably inexpensive way to take your outdoor property staging to the next level. With a wood deck addition, you can sometimes significantly boost your resale value and make your backyard that much more appealing. With a little extra money on landscaping and furniture, and you can delight buyers with the comfortable space you provide.
Practically no one has unlimited funds to upgrade their homes before they sell. You do not want to waste your money making improvements that are not necessary and will not give you a solid ROI. With these six upgrades in mind, you can determine the projects that will net a higher resale value and make your home more attractive to buyers.