7 'First Things' to Do When You Move to a New Home
Posted by John Quinn on Thursday, May 18, 2017 at 10:57 AM
By John Quinn / May 18, 2017
Comment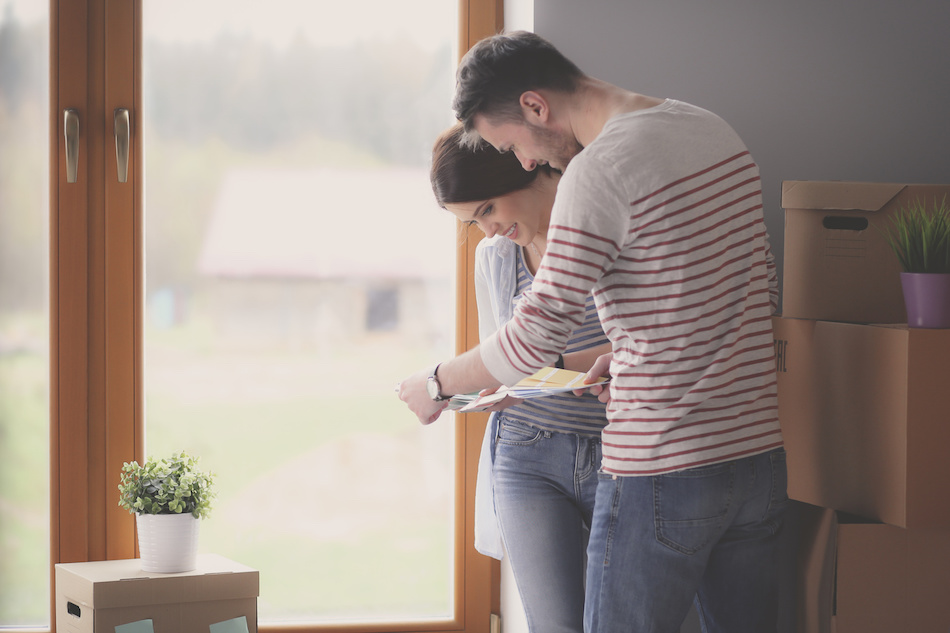 Buying a home is a lengthy process, and there are a lot of steps that go into it. But what about after the close? Everyone agrees that it's a good idea to change the locks, but there are some other ideas that will put a personal stamp on a property that feels a bit strange at first. Here's a (somewhat) complete list:
Knock on Your Neighbors' Doors
No matter whether you've moved across town or across the country, if the nearest neighbor is down the hall or down the road, it's nice to have a name and a face to call upon should you need help or advice. Don't wait for someone to bring you cookies! Take that first step toward being a "good neighbor."
Make a List
Seriously. One of your first tasks should be to compile a list of emergency numbers, service companies, health care providers and "nice to know" local firms. Once you get settled – or maybe before – you might want to put the best pizza delivery on speed dial and have a reputable plumber and auto mechanic, a gentle vet, an overnight dry cleaner and the local library in your sights.
Change the Filters
We know, those are items that should have been checked by the home inspector. But every home has a lot of filters and aerators – from the shower head to the vent hood to the dryer hose – and many parts need to be changed at intervals. Now is the time to make sure they all function property, and you'll be ahead of the game if you make note of numbers and sizes for future reference. Also, set a schedule for ongoing routine maintenance.
Clean, Shine, Repair, Replace
When a house is empty, every flaw is evident. If you have time to make repairs before your furniture arrives, you'll be ahead of the game for a smooth transition. If not, at least make sure the shell is sparkling before you spend the first night in your new digs.
Make Technology Work for You
Start at the beginning: Check electrical circuits. Take stock of dimmers. Locate logical locations for device charging stations. Analyze your floor plan to determine not only where to put the TV, but where you'll listen to music, Skype with relatives, play games and work. These days, who doesn't work from home at least part of the time? Make sure outlets and wireless signal strength are adequate. Now is the time to install motion or voice-activated lighting, interactive security, keyless locks, remote garage door openers and all the other little conveniences that the digital age has brought home.
Organize your Closets
Rather than hiding your stuff behind closet doors, add shelves, hanging rods and storage containers to bring order to your life. Install racks in the garage, chart pantry needs, collect cleaning supplies in a portable plastic bin and corral your clothing in logical ways. If you didn't do it before the move, take the time as you unpack to sort your belongings. Bring unwanted items to a local shelter or hold a "move-in" yard sale. It's another way to meet new friends!
Plant a Few Pots with Flowers or Fragrant Herbs
Nothing will boost your spirits better than a bit of color or greenery at your front entry or on the patio. The bonus is that you can pick flowers to brighten your interiors, or snip mint and rosemary to add flavor to family meals. It's worth it!
Finally, rather than simply re-keying those exterior locks, why not replace the entry set with something that speaks to your individuality. It's a great way to mark your new territory!