7 Big Home Buying Mistakes & How to Avoid Them
Posted by John Quinn on Monday, February 13, 2017 at 5:35 PM
By John Quinn / February 13, 2017
Comment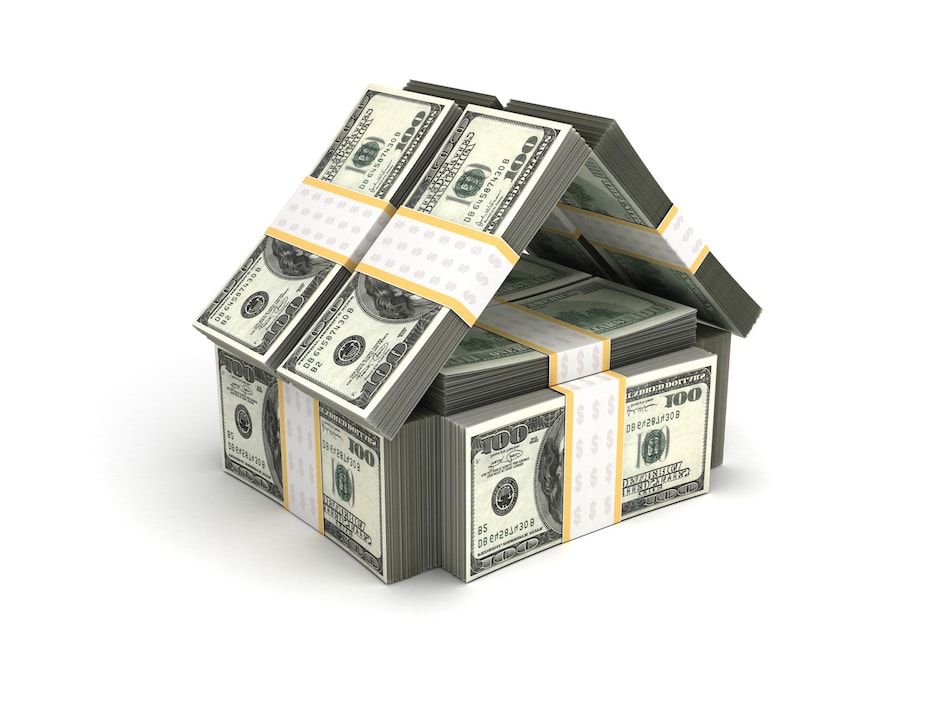 Finding the home you want is a fun, exciting experience. It's also a challenging path, and missteps can thwart your best laid plans. Homebuyers who are ill-informed, over-confident, or unprepared for the common pitfalls can end up in over their heads financially, in a home that doesn't fit their needs, or missing out on finding the home they want.
Here are 7 of the biggest home buying mistakes, and tips on how to avoid them during the purchasing process.
1. Expecting Perfection
Many buyers want a home in the most popular neighborhood with a big yard, plenty of room, and within a tight price range. After looking at dozens of homes, many are still living where they have been living, because they won't settle for a home outside of their long list of requirements.
Finding the home you want means thinking about the layout, neighborhood, size, cost, etc. But then there's reality. Smart home buyers understand that one home rarely meets every single preference they have. A home may be in the desired neighborhood, but be smaller than you wanted, over budget, etc.
Instead: Make a list of a handful of top preferences, and apply them to your search. Accept you may not land all of them in your budget, but strive to get the majority of them in the home you ultimately buy. Prioritizing what you must have and what would be nice to have is an important part of this.
2. Failing to Factor in the Extra Costs
Finding the home you want means big picture thinking. One of the biggest home buying mistakes made, especially by first-time buyers, is thinking the monthly mortgage payment is all that needs consideration. There are several other costs involved in home ownership. Taxes and insurance on a home can cost a few thousand dollars every year. Upkeep like lawn care, tree trimming, and repairs both inside and outside the home tack on more money.
Instead: Use one of the home buying planning calculators available online to determine how much home your budget can handle. Figure the extra costs into your monthly budget to make sure your choice isn't a bad financial decision. You may want to speak with your lender or financial advisor if costs seem hard to estimate.
3. Thinking Short-Term
It often happens where a buyer finds a great home for their current situation, but finds that it suddenly does not fit their needs after only a year into living there. The home purchasing process isn't about what suits a buyer now, but now and for years down the road. Making such an investment needs to be a well-thought out process, or it could leave the buyer remorseful, trying to unload the property earlier than planned.
Instead: Ask important questions when planning for the home purchasing journey. How long do you plan to stay in the area? Are there any planned additions to your household? Is the layout, yard, and required upkeep viable with your lifestyle? The answers to these questions lead toward an informed purchasing decision.
4. Window Shopping Outside Your Budget
Looking at homes you can't afford is one of the most detrimental, biggest home buying mistakes of all. It sets the buyer up to never be satisfied with homes within their set budget. Homes in the most competitive neighborhoods, or homes that are larger or newer, can skew a buyer's perception of less expensive homes that they otherwise may like. Checking out these nicer homes can sometimes also result in buyers "just having to have it" and making a poor long-term financial decision.
Instead: Just don't do it! Be clear and up front about the budget with your real estate agent, and avoid looking at any home outside your range.
5. Not Understanding the Down Payment
Sure, there are certain programs that allow home buyers to only put a small percentage of the home price down. That doesn't always mean it's a good idea for every buyer. A small down payment means the buyer starts out with very little equity. If you need to sell the home in the first few years, an unforeseen job transfer is a common example, you may end up not getting enough out of the selling price to pay off the mortgage balance.
In addition, a down payment less than 20% means you will be required to add mortgage insurance, which can add significantly to the monthly mortgage payment. While a smaller down payment may be right for some, it is important to do your research before securing a home/mortgage.
Instead: Think about the amount you currently have to use as a down payment. Speak with your lender and/or a financial advisor to see what kind of down payment will suit your financial situation.
6. Taking Everything at Face Value
Finding the home you want takes attention to detail. A seemingly well-maintained home can have costly issues lurking under the surface. Falling in love with a home and moving forward haphazardly may leave you with roof issues, electrical problems, water damage, and a number of other expensive and frustrating problems.
Instead: Before you sign on the dotted line, invest in a professional home inspector to review the home from top to bottom. Review the report and negotiate with the seller on any points that you feel should be addressed.
7. Low Balling the Offer in a Competitive Market
Everyone wants to feel like they landed a good deal. Unfortunately, making unrealistic offers are one of the top home buying mistakes people make in trying to save money. This is especially true if the home is in an attractive, mid-range price point. Offering significantly less than asking may irritate the seller, make them feel like they are wasting their time working with you, and leave you without a deal because someone else grabbed the home with a more reasonable offer.
Instead: Do some research on the neighborhood and other aspects of the home and be aware of what recent homes have sold for. Use this information to create a reasonable, fair offer to present to the seller. Your agent will be a great asset in this situation, as they have likely negotiated many deals on both sides of the equation at one time or another.
Effectively navigating the home purchasing process takes knowing how to avoid the biggest home buying mistakes. Many purchasers fall victim to these blunders, and end up with a home they can't afford or that doesn't fit their needs long term, or miss out on the home they want because of unrealistic expectations or offers. Take the time to prepare a game plan for finding the home you want, and the process will be faster, less stressful, and more productive than you ever though buying a home could be!