9 Home Selling Trends to Watch in 2017
Posted by John Quinn on Tuesday, December 20, 2016 at 3:31 PM
By John Quinn / December 20, 2016
Comment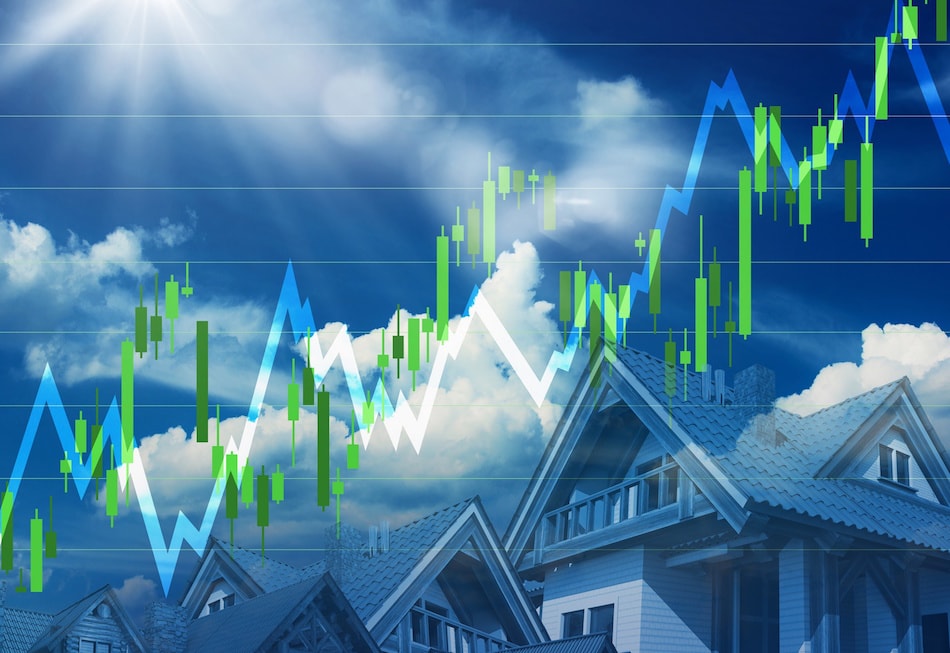 Real estate has been pretty unpredictable the past several years. People who were ready to sell were never quite sure what to expect. The good news is that markets in most areas have stabilized.
If you are selling a home in 2017, you have some good trends to look forward to:
1. Prices are Going Up in Most Places
It's not unusual for individuals to have lost some equity or even have been underwater on their mortgages at some point during the last 10 years. But, in most areas, prices are going up and continuing to rise. Over 2016, the average price of a home went up approximately 6.3%. According to studies published by CoreLogic, they are expected to go up another 5.2% through September of 2017.
Depending on when you bought your home, you could potentially see significant profits when you sell.
2. Many People are Getting Mortgages More Easily
According to the Mortgage Credit Availability Index, it is easier to get a loan now than it has been any time in the past eight years. This means that there may be more qualified buyers out there. Depending on the home you are selling, this can mean a quicker sale.
3. New Homes May be Smaller
Influenced by the tiny house movement and a growing demand for homes near city centers, the median square footage of new homes dropped in 2016 for the first time since the recession.
How this affects you will depend on a number of factors. People who have larger homes will have a competitive edge with those who still prefer more space. And, people who have larger, older homes that are near city centers are likely to have properties that are highly appealing to buyers.
4. Millennials are Moving Up
Pundits have puzzled for years over our largest generation's preference for renting over buying. However, as this large group of potential buyers get more secure in their jobs and more mortgage options open up to them, they are more likely to buy. This means more competition for houses and a trend toward a seller's market.
5. Housing Inventory Will Probably Remain Tight
Due to increased demand and fewer homes for sale, homes for sale inventory will probably remain tight. There are several reasons for this. One is that several years ago, investors purchased a large number of available existing home inventory as rentals, reducing the available homes for sale inventory. This trend continues today.
Additionally, new home construction is still only at 60% of the average annual number of new homes being built. This means a tight housing inventory, potentially increasing demand for your home. This can either help you sell more quickly or get a better asking price, depending on which is your priority.
6. There Will be More First-Time Buyers Out There
With more low down-payment mortgage options and higher wages and a more stable employment market, there is a good chance more people are going to be buying for the first time. If you have a smaller starter home and want to grow your space to something bigger, this could be the perfect time to make the move.
Trends Home Sellers and Buyers Should be Wary Of
Of course, not every buying trend is 100% to the seller's or buyer's benefit. Some possible negative trends will need attention to assure that you still do well.
Here are a few of the possible hurdles in 2017:
1. Mortgage Rates are Going Up
While mortgages are easier to get, they are also likely to be more expensive. Rates on conventional housing loans have gone up .25% since November. However, since job security and wage growth are also up, this may not slow down the housing market as much as some analysts fear.
2. There May be Fewer Cash Buyers
The chances of cash buyers getting into bidding wars over your home may be lower in 2017. The percentage of all-cash buyers has dropped under 30% for the first time since 2007. While there is still a good ratio between people wanting to buy homes and homes available, this subgroup will not be as big a factor as in prior years.
3. There May be Fewer Out-of-Country Buyers
This is a trend that will be felt especially by those who wish to sell luxury property during the coming year. The combination of a rising U.S. dollar and some countries (such as China) beginning to limit the amount of monies potential home buyers can take out of the country, may greatly reduce the number of out-of-country buyers.
There are a myriad of factors, both in the housing economy as a whole and ones that are particular to the home you wish to sell or buy, that will affect your experience selling or buying a home this year. By keeping up on trends, you can learn more about what to expect and make the preparations that will give you the results that you want.