Bathroom Renovations with the Highest ROI
Posted by John Quinn on Monday, May 14, 2018 at 4:14 PM
By John Quinn / May 14, 2018
Comment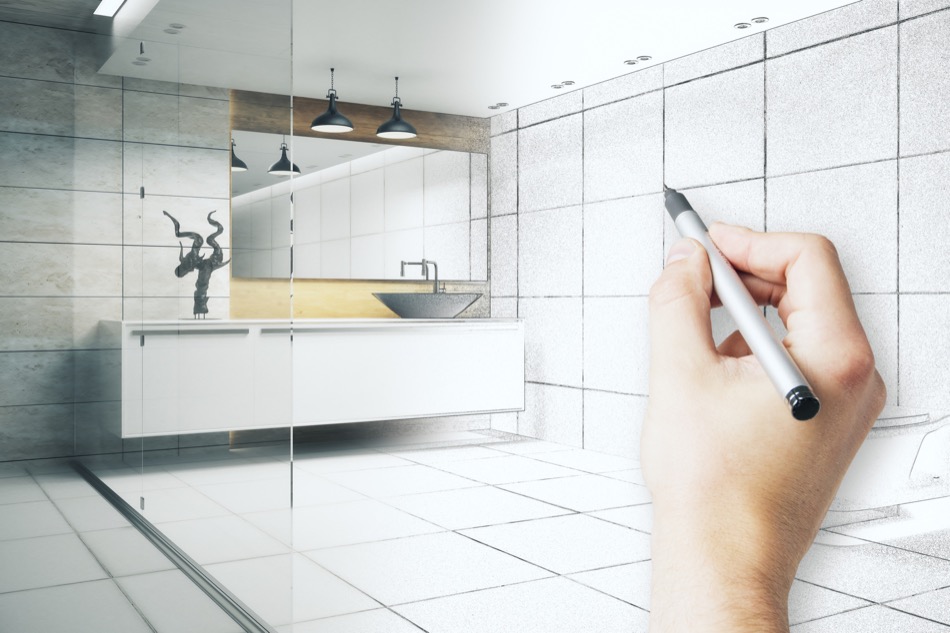 Renovating a bathroom is one of the best ways to raise the value of a home. For a homeowner who's planning on selling their house, those types of renovations are often very important. Buyers are looking for new, modern, and updated in the majority of cases, and they want something where they can move right in and start using their new home without the need to renovate or make a lot of changes. But which bathroom renovations provide the highest return on investment (ROI)? That's an important question for homeowners who are about to start making changes to their living space in hopes of selling for more money.
Which Bathroom Renovations Are the Best for ROI?
Typically, anything that gives the bathroom a more high-end, or spa-like feel, along with anything that makes the bathroom feel bigger, brighter, or more luxurious, is a good option when it comes to renovations. That's because these are the kinds of things buyers really want. They're looking for a roomy space, and one that's comfortable and offers them a place to relax. That includes things like steam showers, tile floors, good lighting, and high-quality faucets, fixtures, shower heads, and mirrors. Many Olive Branch home buyers also want a medicine cabinet and/or other good types of storage for towels, paper, and other items.
What Sellers Should Be Considering
When selling a home, a renovated bathroom can make a difference in the asking price, which raises the ROI for the seller. Sellers should consider good quality tile on the floor, new fixtures, great new lighting fixtures and countertops that are of a high-quality material such as granite. These sellers will definitely want to avoid cheap items such as builder-grade faucets and plastic sinks, as these aren't going to bring in high-dollar buyers. A coat of paint in a comfortable, cozy, and neutral color is also a good choice, and a seller will want to make sure there are comfortable rugs on the floor and a shower door or curtain that provides a quality look.
Take a Careful Look at the Budget
Even though a homeowner wants to get a good ROI for their bathroom renovations, that doesn't mean they have an unlimited budget to put into those renovations in the first place. Buying items on sale, finding good deals, and shopping around for bathroom fixtures is a good way to get a higher ROI. Another way to get a good ROI with a smaller budget is for the homeowner to do the work themselves or to work with family and friends who have the skills they're looking for to renovate their bathroom. Hiring a contractor will cost more, but may be necessary in some cases in order to complete a renovation.
Adding the Features Buyers Want
A smart bathroom renovation is one that keeps what buyers typically want in mind, so that the homeowner can sell their home for the best possible price and a shorter time on the market. Buyers will be looking for the kinds of things that are trending in bathroom design, so a homeowner who's planning to sell after a bathroom renovation will need to focus on those trends.
With new and modern trends along with a high-end look and feel, a seller has a better chance of getting a good ROI on any type of bathroom renovation they undertake. That's good news for the seller, and will also keep the buyer happy with the home they've chosen to purchase.