The 5 Best Dinner Spots in Memphis, TN
Posted by John Quinn on Thursday, September 10, 2020 at 5:16 PM
By John Quinn / September 10, 2020
Comment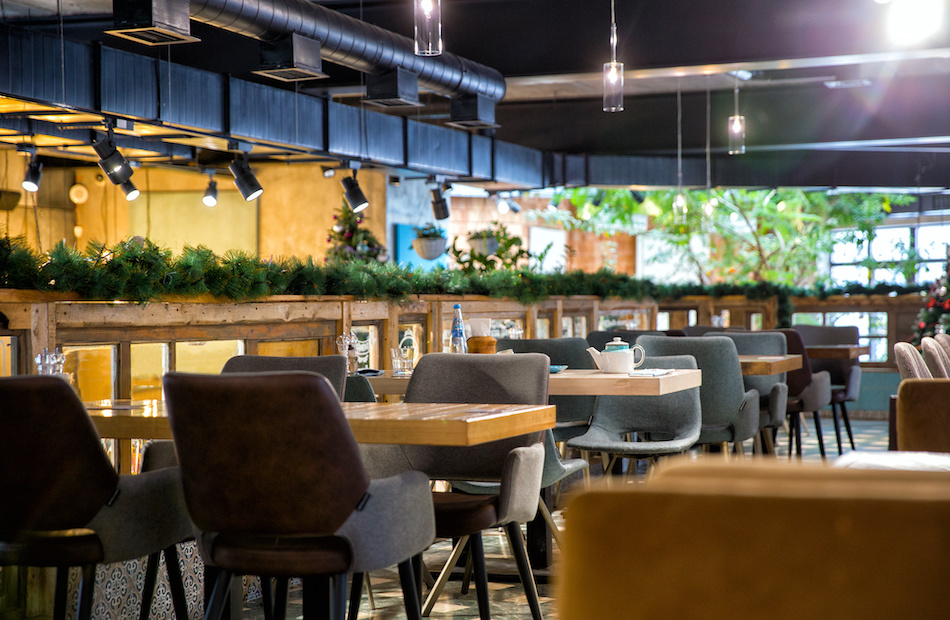 Memphis is a charming southern town that is known for its warm and welcoming hospitality. As such, it comes as no surprise that there are restaurants of all styles and flavors scattered throughout the city. Whether someone is searching for a quick and casual spot to enjoy dinner, or they want to find a fine dining restaurant to celebrate a special occasion, they will discover exactly what they are looking for in this city. If you are visiting the city or have recently moved to Memphis, try having dinner at one of these unique restaurants.
So, where are the best dinner restaurants in Memphis, TN?
Beauty Shop
Address: Beauty Shop, 966 Cooper St #5611, Memphis, TN 38104
Hours: Monday-Thursday, 5-9 PM; Friday, 5-10 PM; Saturday, 11 AM-2 PM; Sunday, 10 AM-3 PM
The Beauty Shop is an eclectic restaurant located in midtown Memphis. A passerby might mistake the location for a hair salon, but in reality, it's a trendy restaurant where diners can enjoy eating beneath a vintage hair dryer. In a previous life, the space was a hair salon, and it was where Priscilla Presley used to go to get her hair done. Today, it's a contemporary dining locale featuring a unique menu that combines traditional Southern dishes with international flavors. Anyone looking for dinner in a space completely different from anything else in the city will love dining at the Beauty Shop.
Cozy Corner BBQ
Address: Cozy Corner BBQ, 735 North Pkwy, Memphis, TN 38105
Hours: Tuesday-Saturday, 11 AM-8 PM; Sunday-Monday, Closed
For many, the only kind of dinner to enjoy in Memphis is barbecue. Cozy Corner BBQ has been one of the most popular barbecue restaurants in the city since it opened in 1977, and it is recommended by both locals and visitors alike. It's a grab-and-go restaurant, allowing people to get the flavorful barbecue meals they crave and take their food to the comfort of their own home. Anyone who wants to experience both the culture and flavor of Memphis simply has to have dinner at this casual restaurant.
Flight
Address: Flight Restaurant and Wine, 39 S Main St, Memphis, TN 38103
Hours: Monday-Saturday, 4:30-8:30 PM; Sunday, 10 AM-1 PM & 4:30-8:30 PM
Those who have a hard time deciding exactly which menu selection they want for dinner will love dining at Flight. Flight is an innovative restaurant in downtown Memphis that offers its guests the opportunity to make multiple small plate selections, so they can enjoy a flight of food or wine. This allows people to sample different flavors and pair various wines with each entrée to have a fulfilling and satisfying dining experience. There is a bustling bar area that is perfect for mixing and mingling, as well as a whimsical patio area ideal for romantic date nights.
The Gray Canary
Address: The Gray Canary, 301 S Front St, Memphis, TN 38103
Hours: Wednesday-Saturday, 5-10 PM; Sunday 10:30 AM-3 PM; Monday-Tuesday, Closed
The Gray Canary is a restaurant in downtown Memphis that is best described as adventurous and energetic. Its diverse and varied menu is heavily influenced by cooking styles, with guests having the option to enjoy raw bar delights as well as wood-fired meals. On some days, the menu may consist mostly of South American fare, while another day it may pay homage to the home-style barbecue the city is known for. Those who love surprises while dining will appreciate the unique experience that this restaurant has to offer.
Seasons 52
Address: Seasons 52, 6085 Poplar Ave, Memphis, TN 38119
Hours: Monday-Saturday, 11 AM-10 PM; Sunday, 11 AM-9 PM
Made famous by its commitment to freshness and seasonal selections, Seasons 52 has earned a reputation of being one of the best places to grab dinner in Memphis. Not only does the menu change frequently based on the ingredients that are currently in season, but it also features more than 52 wines that pair perfectly with each meal option. This restaurant is also a great option if you're looking for a unique location to eat lunch in Memphis.
Eat Out in Memphis Tonight
From classic southern barbecue to elegant cuisine from far-away locales, diners in Memphis can delight in every type of flavor without ever leaving the city. The best dinner spots are beloved by both local residents and travelers who are exploring Memphis.