Where Are the Best Breweries in Memphis, TN?
Posted by John Quinn on Thursday, August 13, 2020 at 5:52 AM
By John Quinn / August 13, 2020
Comment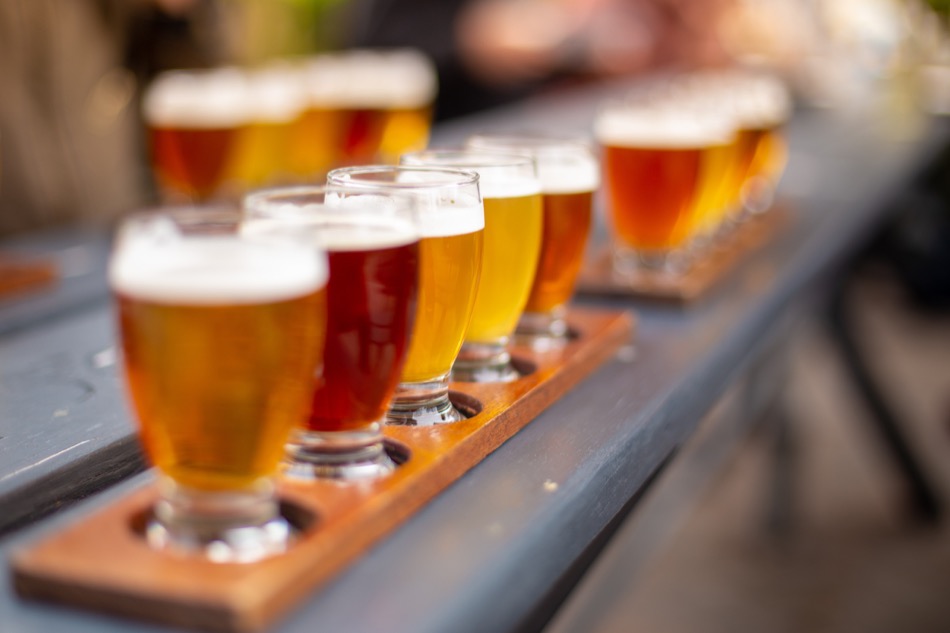 At one time, Memphis was most famous for being a rock-and-roll city that was the home to Elvis Presley. While he still dominates in Memphis, the city also has earned a reputation for being a haven for craft beer lovers. Over the course of the last decade, many craft breweries have popped up around the city, and their beer shines as some of the best in the country. These are the best breweries in Memphis, TN to visit:
Memphis Made Brewing Co.
Address: Memphis Made Brewing Co., 768 Cooper St, Memphis, TN 38104
Memphis Made Brewing Co. is a small local brewery located in the heart of Cooper-Young. This up-and-coming neighborhood brewery is a favorite among locals who like to walk to its convenient location and sip some of its delicious beers. This brewery is distinct because it only offers a limited number of year-round beers. With three beers available at any time, this brewery is more well-known for its seasonal options that switch based on the availability of fresh ingredients. With both indoor and outdoor accommodations, Memphis Made Brewing Co. is a place where people can gather, sip beer and enjoy one another's company.
Meddlesome Brewing Company
Address: Meddlesome Brewing Company, 7750 B Trinity Rd Suite 114, Cordova, TN 38016
Meddlesome Brewing Company is a Cordova brewery that prides itself on the fact that it is always striving to get better and improve. Its name comes from the company's motto, which is to "Never Settle, Always Meddle." The idea being that through meddling, the brewery and its staff can continue to learn and grow. Its industrial-style taproom is enjoyed by people who want to come and savor a beer. Food is not served on site, so this is truly a traditional brewery. Some of its most popular beers include the Brass Bellows blonde ale and the Broad Hammer American brown ale. There is even a non-alcoholic cream soda available for those who do not want to imbibe.
Ghost River Brewery & Taproom
Address: Ghost River Brewery & Taproom, 827 S Main St, Memphis, TN 38106
Named after the section of the Wolf River that features a deep and powerful underwater current, the Ghost River Brewery & Taproom is a local brewery that has been focused on the community since 2007. While patrons are invited to visit their lively taproom and enjoy food from the visiting food trucks, the beer is truly designed to grab and go. This brewery prides itself on offering a variety of beers that can accompany anyone wherever they travel.
Wiseacre Brewery
Address: Wiseacre Brewery, 234 E Butler Ave, Memphis, TN 38126
Wiseacre Brewery is a Memphis brewery that has gained notoriety within the city and beyond its borders. This brewery is known for its vibrant beers that feature unique and distinct flavors. Some of its beers on tap include the Tiny Bomb, which is a German pilsner infused with local wildflower honey, and Memphis Sands, which is a lager created from a local aquifer.
Crosstown Brewing Co.
Address: Crosstown Brewing Co., 1264 Concourse Ave, Memphis, TN 38104
Crosstown Brewing Co. is a neighborhood brewery in Memphis that strives to combine the art of historical brewing with the preferences of modern-day drinkers. This brewery frequently has new additions to its tap list that highlight the flavors of the season, such as Chowdah, a New England IPA with hints of cherry, peach and apricot.
No two craft beer aficionados are alike. While some people prefer the sweet notes of fruit beers, others prefer the hop-filled flavors of IPAs. Regardless of a person's preference for their favorite kind of craft beer, they won't be disappointed by the breweries in Memphis. Each local brewery specializes in its own kind of beer and offers visitors a variety of options to enjoy.