Cabinet Refurbishing and Replacement
Posted by John Quinn on Wednesday, February 13, 2019 at 9:23 AM
By John Quinn / February 13, 2019
Comment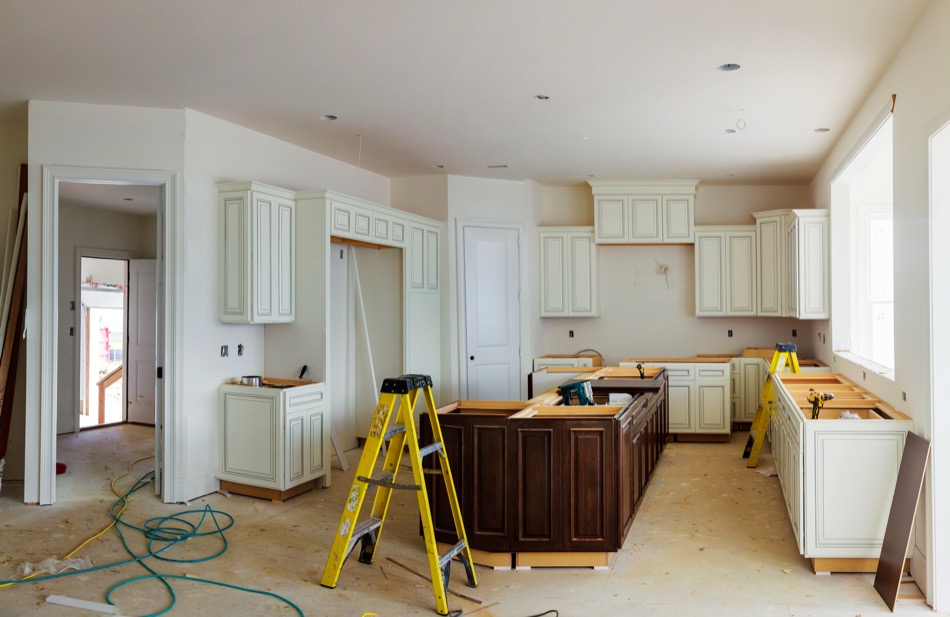 The difference in whether a homeowner can choose between cabinet refurbishing and cabinet replacement will likely be based on several factors. First, if a homeowner doesn't like the current layout of the cabinetry and wants to improve kitchen "flow", replacement may be necessary. If current cabinets are lacquered or already have a Formica-style coating, refurbishing may be too expensive and not worth the risk. If, however, you have quality wood cabinets that may just be out of date, odds are pretty good you will be able to save thousands of dollars by refinishing or repainting them. Good Housekeeping magazine however, offers some cautions that should be taken in the process.
Here are some guidelines.
Are You Satisfied with the Current Layout?
Your first step in deciding whether current cabinetry is salvageable is asking if you are satisfied with the current design/layout of the cabinets. If you want a new layout or desire too many modern features, replacement may be your best option. If you are comfortable with the layout, but your wood cabinets just look tired or out of date, refurbishing is an excellent, more affordable option.
Decide on a Stain or Paint for Your Cabinets
Is it your desire to have a richer feel to your cabinetry or to brighten it up? Deciding on whether you will stain or paint your cabinets could have an impact on how much sanding and preparation there may be for your project. There are also modern products that provide a stained looked over previously painted surfaces with just some rough sanding to make sure the stain/paint bonds to the surface. A visit to your local Collierville new home improvement or big box store will reveal your options.
Choose Hardware
Most resurfacing/repainting projects should include an update of the cabinetry hardware. This includes drawer and door pulls and hinges. Keep in mind the location of door pulls can be relocated by filling in the holes of previous pulls drilling new holes. This is also an opportunity to add desired and modern features like slow-close or soft-close doors. Adding a lazy Susan or other modern storage features can also upgrade the cabinets.
It's Time to Disassemble and Get to Work!
Once new cabinet surface color and hardware options have been chosen it's time to get to work. Remove all doors, drawers, and hardware and then sand and resurface door fronts, drawer fronts and exposed areas of the base cabinetry. Apply new coatings according to instructions and after your cabinet surfaces have the desired coating, add new hardware and reinstall.
Congratulations, you have saved thousands of dollars over the cost of new cabinetry! Enjoy!