How to Find a Home Builder: 4 Things Every Custom Builder Needs
Posted by John Quinn on Monday, November 29, 2021 at 7:51 AM
By John Quinn / November 29, 2021
Comment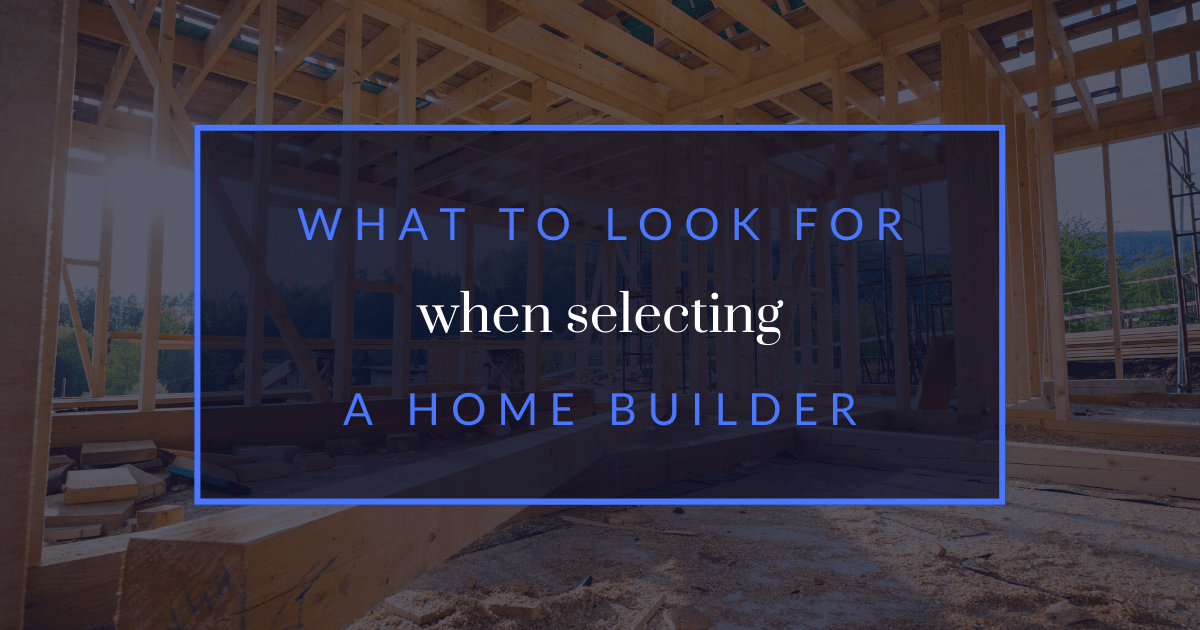 While designing a home is exciting, it's important to partner with the right builders to ensure the vision becomes a reality. Keep reading to learn about what to look for when choosing a new construction home builder.
Check Out Home Builder's Work in Your Desired Style
Step one to choosing a new construction home builder starts with finding one who has experience designing and constructing homes in the style buyers want. Many top home builders in the city range from classical designs to modern architecture to consider.
Will The Home Builder Work in Your Budget?
When building a new home, there's no need to get deep in debt. The majority of builders will work with your budget to get the desired results that are feasible. No home buyer wants to have their excitement deflated by unexpected changes to their dream home budget. Even being meticulous when working with a builder can turn wrong at the drop of a hat, so be sure to have certain legal agreements in place such as:
Have a detailed plan
Establish non-negotiables
Be realistic about the cost of each stage
Choose custom finishes before breaking ground
Keep the lines of communication open
Track your spending
Set aside a contingency fund of a minimum of 10 percent of your overall budget to mitigate the financial strain of those potential and often inevitable surprises.
Can the Home Builder Collaborate with Interior Designers?
Professional builders creating new custom homes typically work with experienced interior designers that work in the industry full time. They can help buyers and their builders generate the magic that results in the optimal finish with each construction. From assisting the buyers to discovering the finest colors from the inside out, making floorplans, and helping them stay within their budget, top home designers are a must.
Check Out Positive Reviews From Past Clients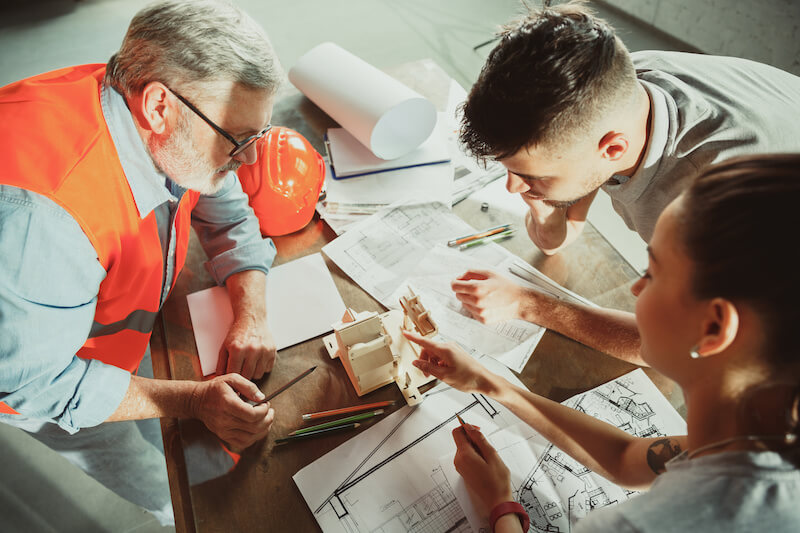 The Internet has made it easier than ever to get the details on the good and bad that might be going on behind the scenes, and the realm of real estate is no different. Finding a new home construction pro that you can trust can be challenging, but in today's marketplace, research is a breeze—and a must for those wanting optimal results.
The best starting point may be online, but don't hesitate to reach out to other locals and home builder associations that have the "real deal" knowledge you need right now. Friends and family also should not be overlooked as sources of information.
Make sure each builder is licensed, insured, and lacks excessive complaints concerning complying with local laws with the Better Business Bureau. Just remember, not all reviews are valid! Do the homework before reaching into those pockets for what will likely be one of the most expensive purchases in this lifetime.
Build a Dream Home
The new construction process can be full of surprises, but you can know what you are dealing with concerning investing in new construction homes. These tips and local professionals can help you manage the pros and cons of new construction homes and keep you on track for success and a lifetime of satisfaction.