Where are the Best Coffee Shops in Memphis, TN?
Posted by John Quinn on Thursday, March 12, 2020 at 8:34 AM
By John Quinn / March 12, 2020
Comment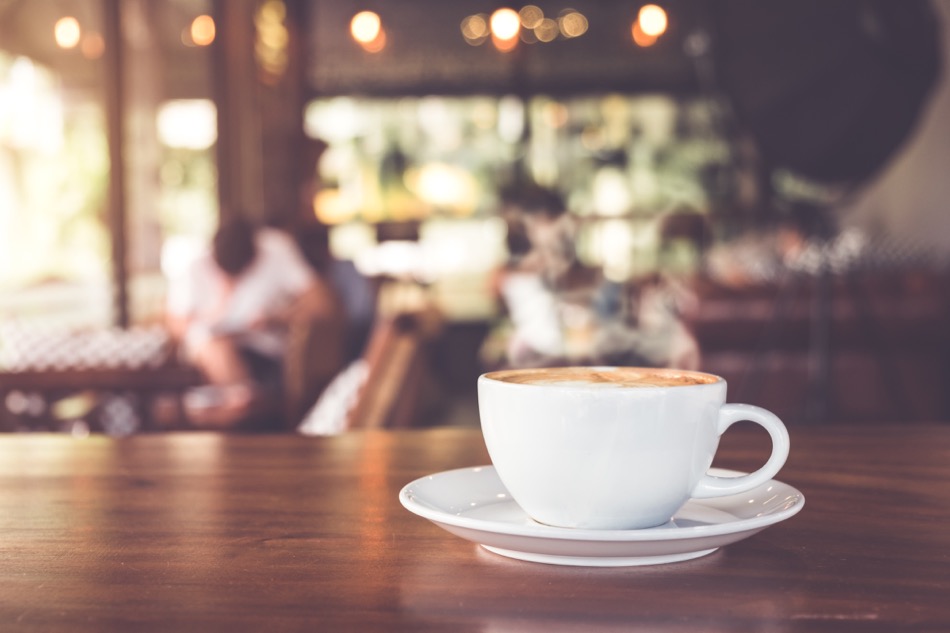 Considering there is a coffee house around nearly every corner, it seems that the city of Memphis is fueled by coffee. Locals know they can stop into any of the city's local coffee shops to get their favorite caffeinated beverage and a delicious pastry treat. Visitors have discovered that it's easy to uncover the culture and flavor of Memphis by visiting the various coffee shops in town.
These are some of the best coffee shops in Memphis, TN:
Avenue Coffee
Address: Avenue Coffee, 786 Echles St, Memphis, TN 38111
Avenue Coffee was established in the heart of a Memphis neighborhood in 2014, with the goal of providing local residents and visitors with a spot to grab a great cup of coffee and enjoy an enlightening conversation. In addition to featuring a variety of espresso beverages and fresh-roasted coffees on its menu, this coffee shop also has baked goods available each day for patrons who want a treat with their favorite drink. Patrons are quick to point out, however, that it's not the coffee that makes this place stand out from the rest—it is the dedicated staff who provides personalized service to every customer.
Otherlands Coffee Bar
Address: Otherlands Coffee Bar, 641 Cooper St, Memphis, TN 38104
Otherlands Coffee Bar is more than just a local spot to get a steaming cup of coffee. It's also an exotic gifts shop as well as a live music venue. Self-described as a "cultural oasis in a plastic wasteland," this coffee shop strives to provide people with a place where they can connect and engage with one another. Its menu features espresso beverages as well as juices, teas and sandwiches.
Java Cabana
Address: Java Cabana, 2170 Young Ave, Memphis, TN 38104
Java Cabana is perhaps one of the most well-known and beloved coffee shops in Memphis. This coffee shop was established in 1992, and it has been serving the community excellent coffee ever since. In addition to enjoying organic fair trade coffee and conversation, this coffee house also hosts poetry nights and musicians who want to perform in front of an engaged crowd. The regulars who frequent this shop know the owner by name, and refer to her as the Coffee Fairy. For many, Java Cabana is a home away from home in the heart of Midtown.
Tamp and Tap
Address: Tamp and Tap, 122 Gayoso Ave, Memphis, TN 38103
In addition to its standard coffee house menu, Tamp and Tap differentiates itself from the other coffee houses in the community by offering a gourmet food menu and serving craft beers to its patrons. This spot has earned a reputation for being a calm, peaceful and quiet location, making it a favorite among students and young professionals who need a space to study and work.
Café Eclectic
Address: Café Eclectic, 110 Harbor Town Square, Memphis, TN 38103 and Café Eclectic, 603 N McLean Blvd, Memphis, TN 38107
With two locations in Memphis, Café Eclectic is quickly becoming a favorite among the locals who live in the city and the travelers who are just passing through. It is a unique spot where patrons often feel as if they have stepped back in time. Café Eclectic features a large coffee bar as well as an old-fashioned soda fountain. Breakfast is served all day, making this a popular spot for people to linger over a delicious meal. It is the only coffee shop in Memphis that serves Illy coffee.
Some people in Memphis need to get to a coffee shop first thing in the morning, so they can perk up and start to enjoy their day. Others prefer to take a leisurely approach, and they head to these coffee shops in the late morning or early afternoon for a pick-me-up. No matter what time of day it is, locals and visitors alike know they will get the coffee they crave from these shops.