4 Interior Design Tips for New Construction Homes
Posted by John Quinn on Tuesday, November 30, 2021 at 1:18 PM
By John Quinn / November 30, 2021
Comment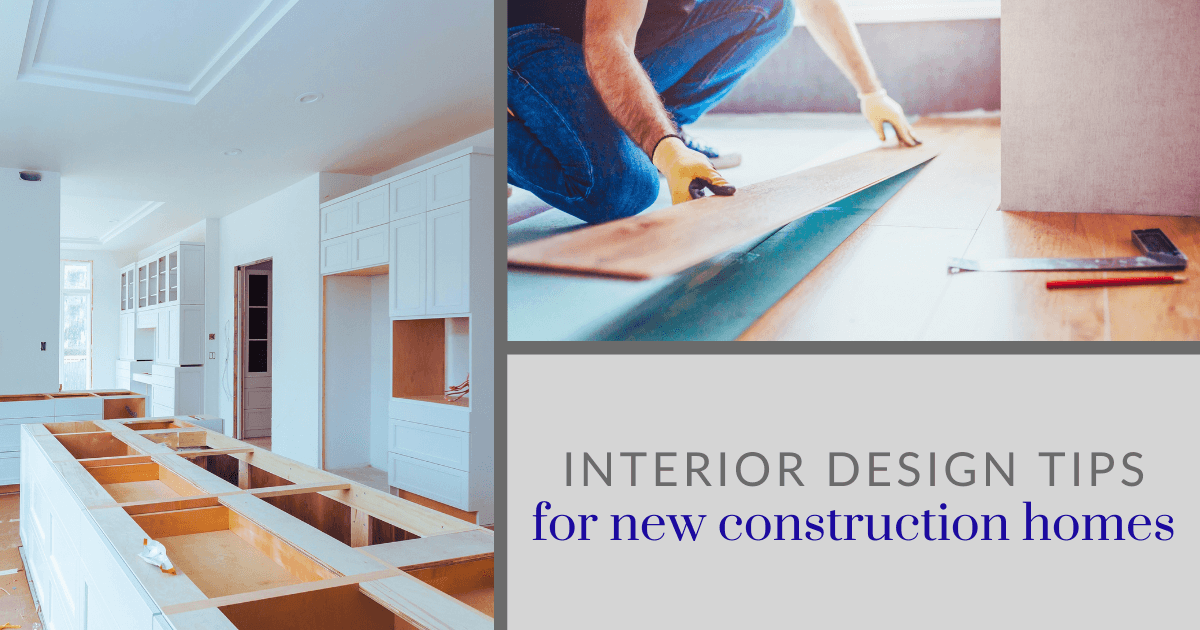 New construction homes offer buyers many benefits, from being the first people to live in the home to even designing it themselves. These homes are regularly rated as some of the best places to live in. If a new construction home is desired, keep reading to learn four key design tips that one should know beforehand about the custom home building process.
Ever Dreamed of Custom Cabinets? Now's the Time!
It's much easier to put in custom installations when a home is being built, and cabinetry and shelving are no exception. Retrofitting them down the line can be costly and time-consuming, so make it the way you want it from the get-go. Want glass-fronted doors? Unique corner cabinets? Perhaps a bit of interior or underneath lighting is in order. Custom cabinets are the way to go!
While installing custom cabinets, it might be a good idea to consider some custom shelving to serve as focal points in the home. Custom work could include shelves in kitchens, baths, or bedrooms, bookcases in the living room, a built-in entertainment center—options are endless. Shelves are also great for storage and might be useful in pantries and closets.
Whatever buyers choose, getting them in during the build ensures consistency in design and materials used, making it easy to complement them with matching decor. Be sure to find the perfect pulls and knobs for custom cabinets to make them truly stand out.
Design the Floorplan Around the Furniture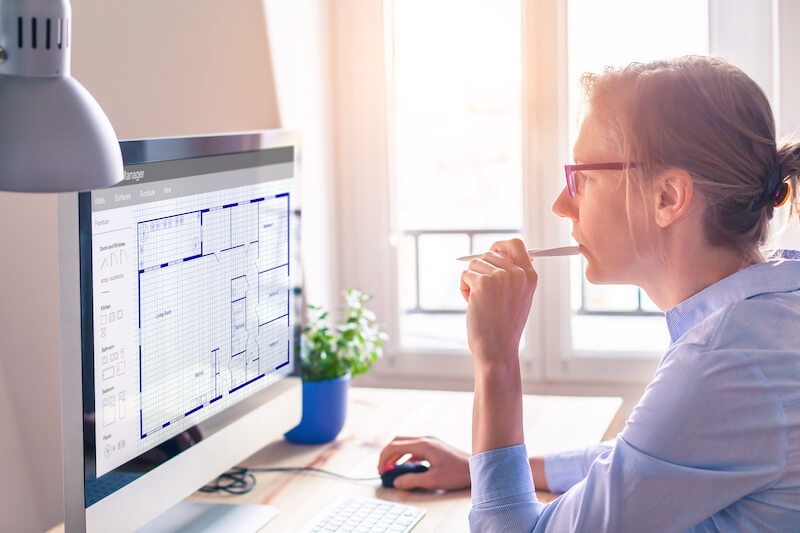 Unless buying all new furniture is in the plans, it is best to work with a custom home designer and builder who can help with strategies for rooms best suited for existing pieces. Considering each room's space needs and intended uses during the design phase helps avoid dissatisfaction with the finished results.
One of the areas to give consideration to is the living room or family room, where much time will likely be spent. Make sure it is large enough for seating for guests and that a wall is available for the entertainment center. Bedrooms should be laid out with enough room for the bed size of choice and with closets and dressers large enough for storing clothes and accessories.
Kitchens and dining rooms are essential spaces frequently used for dining and entertainment. Be sure the cabinet layout fits around installation zones for refrigerators, ovens, and dishwashers. Be sure plenty of plug-in outlets are present and grounded to prevent electrical shocks and fires. Make room allowances for pulling out chairs with walkthrough space to avoid feeling cramped or hitting walls.
If planning a home office or workstation, ensure the layout prevents glares on screens through windows. There will need to be space for a desk and perhaps storage for files. Again, having ample electrical outlets to plug in chargers, computers, and other office equipment will save frustration down the line.
Learn What to Expect at a New Home Design Center
Custom home building requires architects and designers, and many builders have a team on board. These experts can also often be hired independently of the contractor. Buyers will usually meet with professionals at a new home design center for several meetings during the planning and building phases of the project.
Being ready for these appointments saves time on all ends and ensures that buyers will get the home of their dreams delivered with fewer hitches or undesired results. The initial meeting is where buyers learn their options and discuss the skill sets of their designers and architects. This is their opportunity to share their vision of a dream home with their team.
Builders offer packages with set inclusions being standard but also typically provide certain upgrades at additional costs. It's important to know exactly what the vision for space and size in the home is in the buyer's mind to get things rolling in the right direction. What is the routine each day? How do the owners relax after the day concludes? What is the budget?
These should be considered and written down before having the first meeting at a new home design center. Of course, some changes can be made along the way in the plans, but if it's too far along in the process, changes may not be possible or come at a high price. Be ready when arriving to set up the builders for success concerning meeting the end goal results.
Build Your Dream Home For You
It's not unusual for builders and designers to have their own specialties that they want to incorporate into the plans. However, these don't always match up with the buyer's idea of what they want in their dream home. Sometimes, designers want to lead clients to modern trends, but that doesn't mean they need to be a part of the plans against owners' wishes.
When envisioning a dream home into reality, keep in mind what is most important and where the most time will be spent. Perhaps the kitchen is the heart of the home and deserves a grander space with high-tech amenities. Maybe long steamy baths or showers are a priority, or maybe having a special reading nook is at the top of the list.
Will extra bedrooms be needed for guests or desired in the future for an aging loved one? Will adult children need a place to stay while in college or after graduation? Work closely with your design team to establish your personal vision of perfection.
Make a Memphis Custom Home a Reality
It takes a team of architects, designers, and contractors to bring a vision of a custom home in Memphis a reality. Be sure to carefully consider the pros and cons of new construction builds and find the right home builder to suit your needs.