What's the Best Property Type For First-Time Buyers? Townhouse vs Condo vs Single-Family Home
Posted by John Quinn on Thursday, September 29, 2022 at 9:42 AM
By John Quinn / September 29, 2022
Comment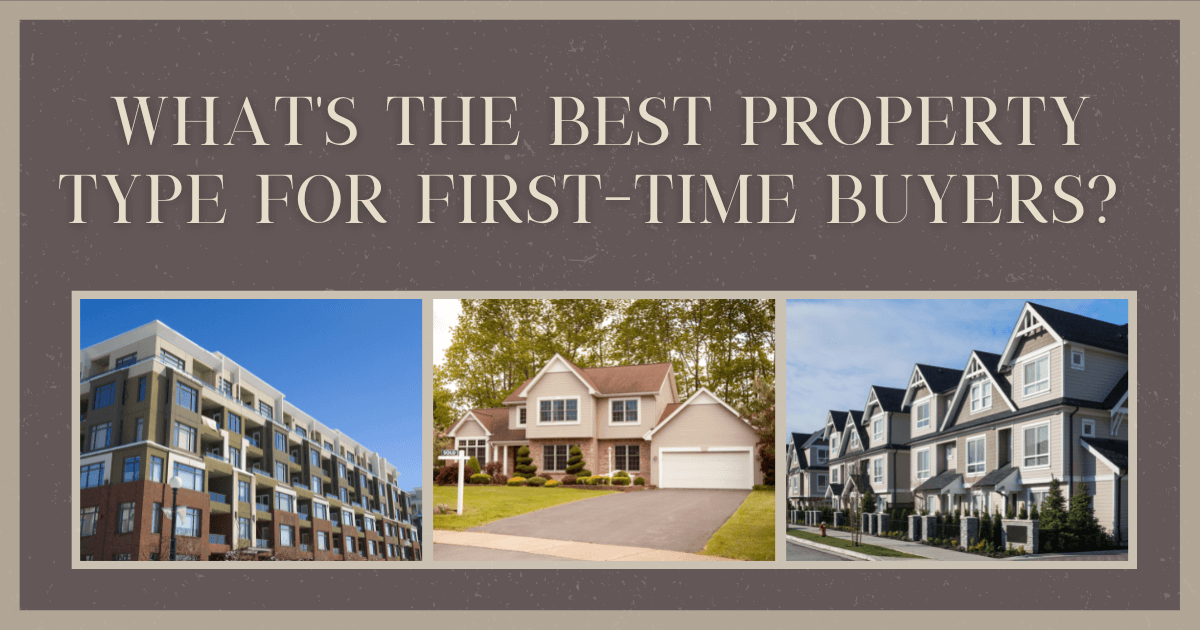 Homebuyers save money for some time, dreaming about owning their own space. Renting can be great, but many want to start building equity and have that feeling of responsibility with home ownership. When getting started, there are so many questions: how to finance a new home, where to live, and perhaps most importantly, what type of property is the best to purchase?
There are unique benefits to buying townhomes, condos, and single-family homes, but which is the best option? The answer is that it depends on various things, including future goals, the size of the household, and how much upkeep homeowners can (and want to!) perform each week.
Single-Family Homes as a First Property
A single-family home is what many people think about when considering their first property. However, having a standalone property means full responsibility for the homeowner and may seem like an overwhelming undertaking. Plenty of other options, such as condos and townhomes, offer a mix of homeowner responsibility and support from a co-ownership group or community.
Homeowners have plenty of opportunities to create a unique space tailored to their needs. This may include designing everything from the landscaping and exterior to painting and making improvements within the walls. These tasks can be exciting, allowing for complete freedom that may not come with restrictions from a homeowners' association.
What Does Home Ownership Look Like?
Owning a home means making decisions that will impact the short-term enjoyment of the property and the resale value. Want to knock out a wall and go from three to one huge bedroom? While this may work for the current household, significant changes to the home's interior or exterior could negatively impact long-term options when it's time to sell. Alternatively, upgrades like higher-end appliances or popular flooring can add significantly to the home's long-term value, allowing homeowners to invest in the property and reap the benefits of changes made over time.
It's not unusual for single-family home ownership to be the second or third option for new homebuyers. Many people are looking for a hybrid option that balances personal responsibility for the property with a bit of support from a community association.
Townhomes as a First Property
Those interested in the privacy of a single-family home and the feeling of personal responsibility often opt for a townhome. Owning a townhome provides first-time buyers with additional options for customizing their space and a bit more separation than is offered by owning a condo.
Townhomes may have slightly less-strict community rules and guidelines than you would find in a condo or apartment complex. The balance is that townhomes don't offer as much flexibility for exterior design as you might find in a single-family home.
With a townhome, buyers can find something that might be unexpected: an additional income opportunity! Townhomes are often more moderately priced than standalone homes, making them an attractive option for first-time homebuyers. However, maintenance fees are usually paid to a homeowners' association to offset the costs associated with upkeep. It's essential to check with your community or homeowners' association to see the monthly or annual charges and what they may support.
Benefits of Owning a Townhome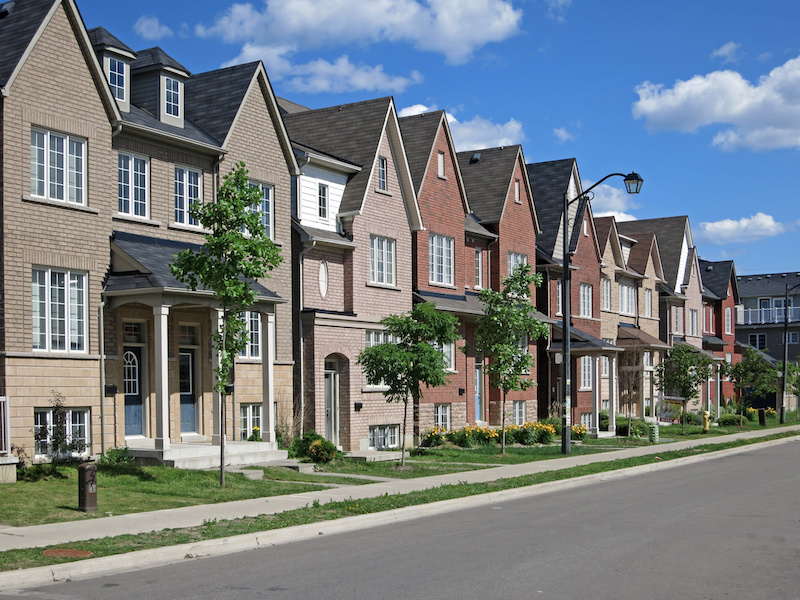 Many homeowners appreciate the feeling of community when they buy a townhome. Many townhome communities are in great locations, and there is an added level of security in knowing others are close by who could help if an urgent situation occurs. This balance between privacy and community is vital for those with older relatives or younger children, making townhomes an attractive option for many first-time homebuyers.
Condos as a First Property
Purchasing everything needed for upkeep—including interior and exterior items—can be stressful when buying a first home. Adding in the knowledge of plumbing, electrical, home repair, and other skills required for home ownership could dissuade individuals from purchasing their first property. In this situation, buying a condo may be the perfect alternative because you have many benefits of renting while still building value in your property that will grow over time.
Buying a Condo Offers Extra Support for First-Time Homeowners
Condos are more moderate in price and often have a lower down payment than a townhome or a single-family home. This type of housing offers a bridge between renting and the full responsibilities of home ownership, with condo associations providing much of the interior and exterior maintenance for the home. Maintenance responsibilities are often minimal, but there may be limitations on condo owners' changes to the interior or exterior designs.
For instance, many condo associations do not allow owners to change the exterior look of the property by adding significant landscaping or updates to doors, the home's color, and more. The flip side is that the landscaping maintenance and exterior siding or brick are maintained by the condo association, which values the uniformity of the look of the condos.
Choosing a First Property to Buy Doesn't Have to Be Complicated
Deciding to purchase a home is a big commitment in terms of time, money, and responsibility. Fortunately, options to fit first-time homebuyers' needs are available. Whether buyers choose a condo, townhome, or single-family home, owning property provides benefits that will accumulate over time.