Different Basement Types Homes Can Have
Posted by John Quinn on Thursday, May 20, 2021 at 9:51 AM
By John Quinn / May 20, 2021
Comment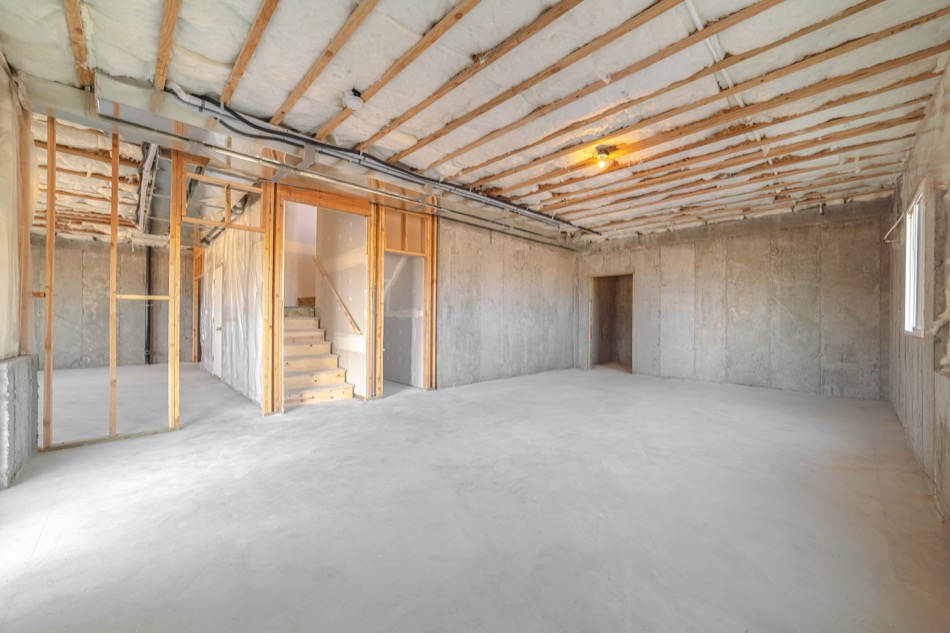 Many homes across the country are built with basements. Homeowners can choose to finish their basement to use as an extra room or they can leave it for storage, making basements an extremely versatile space. However, what many people don't realize about basements is that there is more than one type a home can have. When someone is buying a new construction home, they may have the chance to choose which type of basement the home has. Here are some of the different types of basements that can be found in different homes.
Full Basements
The basement most people think about when hearing the term "basement" is a full basement. Full basements are tall enough for the average person to stand in comfortably, which makes them ideal candidates for finishing to add one or more rooms to the home. However, homeowners can also choose to leave a full basement unfinished if they want to save money on renovations and only use the basement for storage. Homes with full basements are typically more expensive than other types of basements because they require a lot more work and materials to complete.
Crawlspace Basements
A crawlspace is a gap beneath a home that allows the homeowners to more easily access the home's plumbing and utilities. These basements aren't finished, have a dirt floor, and are typically accessed from the home's exterior rather than the interior. Crawlspaces are less expensive than typical basements because they require a lot less work, but they're also less versatile. Some crawlspaces are heated, and some people opt to use them for storage. If doing this, be sure to only store items that will be able to handle the exposure.
Partial Basements
Partial basements, sometimes known as just part basements, are a unique type of basement because they do not extend under the full area of the home. Partial basements typically happen as a result of an expansion being made to a home after it has already been built. Because the foundation can't also be expanded, the basement must remain its same size, creating the partial basement. Partial basements are uncommon, and home buyers won't encounter them very often.
Walkout Basements
Walkout basements, also known as walk-in basements, are another uncommon type of basement. These basements are often built into hills and they use a staircase that is accessed from outside the home. When building a home with a walkout basement, builders will either use a hill that already exists or they will create an artificial hill to build off of. This basement design is more common on homes that are built next to a lake or pond. Many home buyers see walkout basements as valuable due to the extra versatility that isn't offered from closed basements.
Dugout Basements
Dugout basements are more often seen in older homes. Digging out a basement is also known as underpinning and is typically done to add extra space to a home in a more cost effective manner. Dugout basements have exposed dirt walls and floors, which makes them more affordable than full or partial basements. However, the costs will catch up with the homeowner if they want to finish it and make it more livable.
It's important for Bartlett homeowners and home buyers to know the different types of basements. This will help them take care of their home's basement or to locate homes that have the type of basement they want.