Home Buying Tips for Mixed Generation Families
Posted by John Quinn on Thursday, May 25, 2017 at 10:06 AM
By John Quinn / May 25, 2017
Comment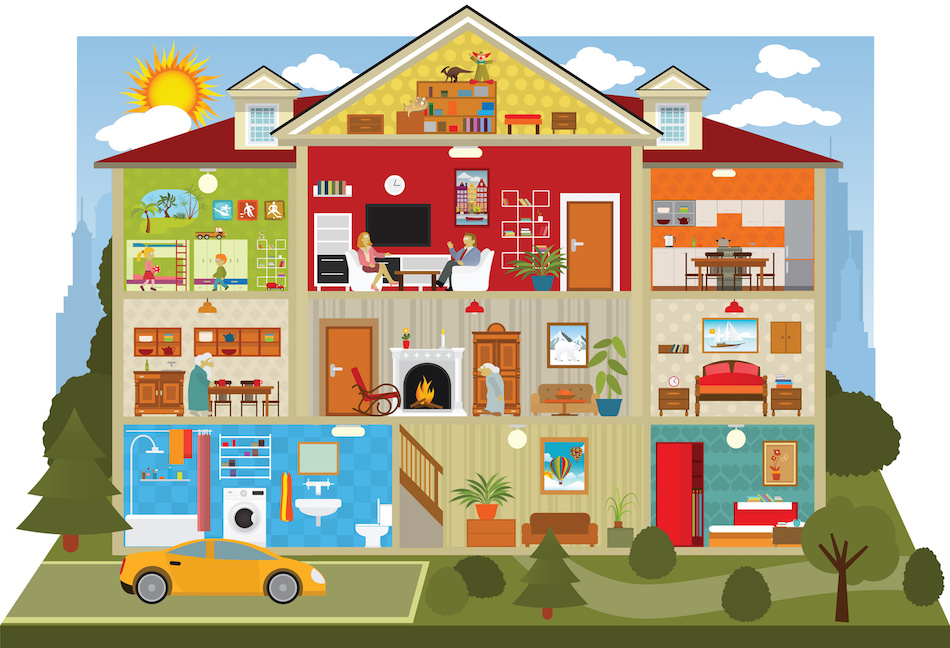 Buying a home as a mixed-generation family can be a challenge. People need different things as they age, which means that different members of a large group may have different priorities when shopping for a home. Reconciling these issues to identify a home that everyone will love can take a lot of hard work and open communication.
Decide On Your Needs Ahead of Time
Before beginning a home search, sit down with the members of the family to discuss the must-haves of any new property. Make a list to give to a real estate agent. This will help your agent pin down properties that will be right for the family's needs and will also ensure that everyone is on the same page. For multigenerational families that have not lived together in the past, this discussion should also help family members sort out the details of living together. Important topics to discuss include:
Childcare. If children are present in the house, will the adults share the responsibility of watching the children?
Routines. Will all members of the family be expected to eat together and spend family time together? Will some routines be shared and other routines be conducted separately?
Give and take. In some cases, arrangements may be made for each generation to help the other out in some way. For example, older relatives may help with child care if younger relatives do extra chores. These arrangements must be made before proceeding with a home purchase, to ensure that everyone is ready to live together.
Put everything in writing as it is decided, so everyone can be sure that they are in agreement.
Look for a Separation of Space
Separation of space is important for multigenerational families. To make the living situation easier, consider looking only at properties with pre-existing in-law apartments, complete with a separate entrance and driveway. This helps ensure that no one will feel crowded in the new house.
Consider Storage Needs
In a house with extra people gathered under one roof, additional storage will be of the utmost importance. To ensure that the chosen home will have enough storage space, look for properties with an outdoor storage shed, attic space or basement space where everyone can have their own storage.
Seek Features That Benefit All Ages
Each generation will benefit from different home features. Older adults may prioritize age-in-place features like a curbless shower and a single-level living space. Younger people may prioritize a good school district, large yard and family-friendly neighborhoods. To ensure that everyone gets what they need and to minimize conflict, look for homes that have features for all generations.
Have Open, Honest Discussions About Each Property
Home buyers should feel free to have open, honest discussions about each property as it is viewed. Don't be afraid to have an opinion that conflicts with the other members of your party. It's more important to get these feelings out in the open before an offer is made. Be diplomatic as opinions are discussed, and remember that cooperation is important when living together in a multigenerational setting.
Work With An Experienced Real Estate Agent
Working with an experienced real estate agent can help ensure that a multigenerational family will find a home that is right for them. A real estate agent may know of properties that would be right for the family's needs. A good real estate agent can also help your multigenerational family as it navigates the complicated process of purchasing a home.