Installing A Deck Soon? Here's What You Need to Know
Posted by John Quinn on Wednesday, May 27, 2020 at 8:12 AM
By John Quinn / May 27, 2020
Comment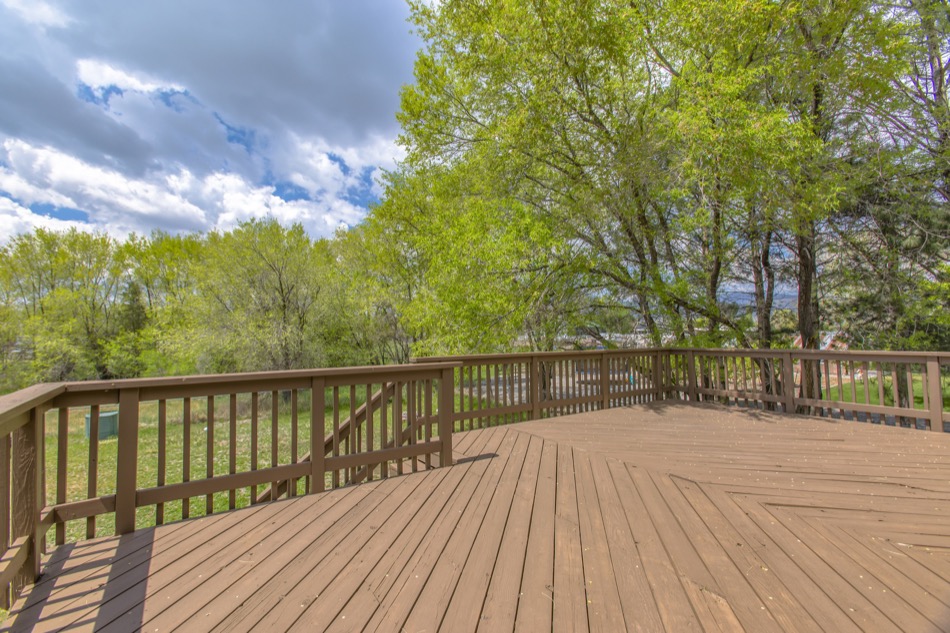 Wooden decks are a popular item for homeowners to install on their property, especially if they hope to sell their house soon. Homeowners who are thinking about installing a deck on their property must do research and decide which type of deck is right for them, before they begin the installation.
Decks Can Improve Your Home's Property Value
A deck can boost a home's property value by making the house more desirable to home buyers. Buyers like decks because they like outdoor spaces where they can entertain and relax. In fact, many deck-building projects have an 85% return on investment, meaning that homeowners who build decks on their house tend to recoup around 85% of deck-related costs at the time that the house sells.
Wooden Decks Need Regular Refinishing, Composite Decks Do Not
Stain and sealer helps protect wooden decks from damaging UV rays. However, stain and sealer only last about two years before they need to be reapplied. In addition, decks periodically need to be refinished. During this process, old, damaged wood must be replaced and existing wood must be cleaned and sanded down. This is a project that homeowners can do on their own or they can hire a professional to do it for them.
However, what will not work is to leave the wood unstained, unprotected and poorly maintained. Wooden decks that do not get resealed and re-stained periodically will start to rot and can become a hazard. Oakland TN homeowners who don't want to refinish their wood deck on a regular basis may be better off with composite wood decking. Composite decking is made from plastic and wood pulp. It looks a lot like standard wood, but it never needs to be refinished and requires very little maintenance.
Composite Decks Can Be Customized
One of the great advantages of composite decking is that it can be formed into just about any shape. The invention of composite decking has made decks of unusual shapes a more common feature. Decks with curved railings and a curved perimeter give the backyard a more organic appearance. This can help blend the deck into the landscaping more thoroughly.
Deck Lighting Makes Your Deck Safe To Use At Night
Many modern homeowners like to install lighting on their deck to make it safer to use at night. Deck lighting can take many forms, including stair lights, rail lighting and overhead lighting. Lights improve the experience of using the deck and also make the deck a better place for entertaining late at night. For homeowners who like to have parties and get together with friends and loved ones, deck lighting is an excellent addition.
Work With an Experienced Contractor
It's important to work with an experienced contractor when building a deck onto a home. A poorly built deck from a less than professional contractor can be dangerous or damaging to the home - so a DIY project for building a deck is probably not a good idea. Homeowners who want to ensure that their home improvement has a positive impact on their home's value must work with a contractor who will know how to add a deck safely and properly.
If you're a homeowner who would like to add a deck to improve the value of your house or if you would like to install a deck to make your home more appealing to home buyers, contact a contractor today. Your contractor can help you decide on a design and the other important details.