Considering Buying in an HOA Operated Community? Here's the Scoop on HOAs
Posted by John Quinn on Wednesday, September 12, 2018 at 4:03 PM
By John Quinn / September 12, 2018
Comment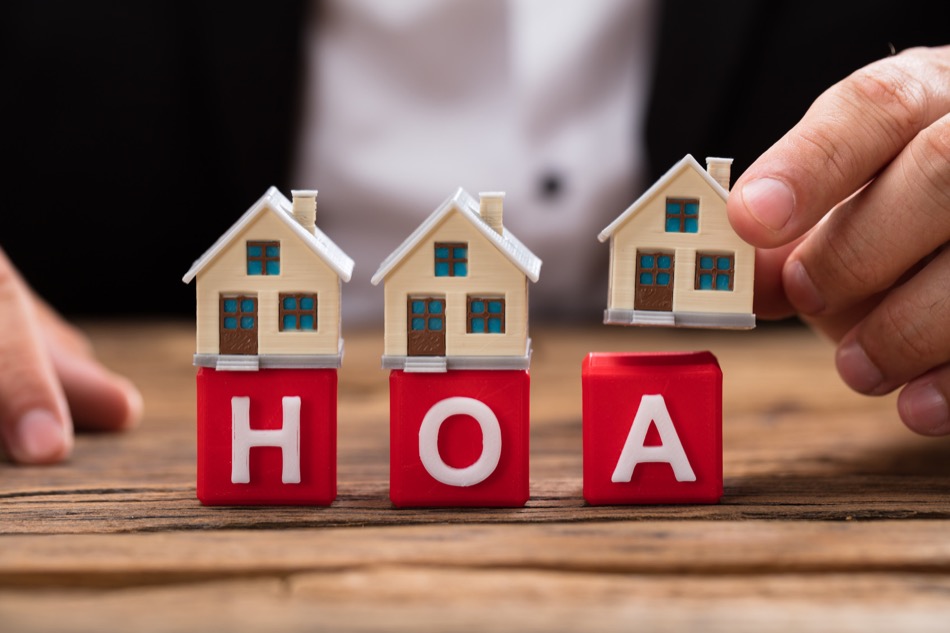 In today's Olive Branch real estate market, it's becoming more common for home buyers to discover that the perfect home or condo they have discovered is located within a homeowners association (HOA). HOA's exist for many reasons. One reason is keeping the common areas of the community maintained and in good condition. Another reason is the operation of certain amenities such as a pool, clubhouse or exercise room. Before buying a home or condo in an HOA, it's important for a home buyer to understand the ins, outs and language of an HOA.
For informational purposes only. Always consult with a licensed real estate professional before proceeding with any real estate transaction.
Know Who Manages the Community's Needs
In smaller communities, the group of elected individuals that comprise the homeowners association often handle tasks including:
Collecting maintenance dues and late fees
Assessing fines and notifying tenants/owners of violations
Employing contractors for exterior and common area maintenance
Taking action against negligent owners in arrears or violating bylaws
Preparing plans for necessary upgrades, repairs and renovations
However, within larger communities where there may be hundreds of occupied units, a property management company often is employed by the HOA. While these professionals do cost the HOA in administrative fees, they tend to have greater ability to organize the community's resources and negotiate better rates with contractors because they usually manage a large number of properties.
4 Essential HOA Terms and Phrases to Understand
Before buying a home or condo governed by an HOA, here are four phrases and terms potential buyers should be familiar with.
1. Covenants Conditions and Restrictions (CC&R's)
Covenants, conditions and restrictions are a set of legal guidelines concerning the common areas, structures and landscaping within the HOA. The CC&R's are usually determined by the original developers and then the HOA board members. The HOA and their designated management company work together to enforce CC&Rs and can fine owners for any violations. The CC&R's are important as they may limit what owners can and cannot do concerning:
Types of home improvements and architectural changes that can be made.
Acceptable colors for exterior paint, siding, and window coverings.
The number of pets one can have, how big they can be and what breeds are allowed.
Types and the number of trees, shrubs and other lawn decorations one can have.
The number of parking spaces one has and where parking for guest is or isn't allowed.
When and how the community amenities may be utilized.
Where and when trash may be put out.
2. HOA Bylaws
Bylaws are a set of documents that are very specific concerning how the homeowner's association can and how they should legally operate. The bylaws are where one will find the types of fines incurred for violating CC&Rs, paying dues late, failing to pay taxes, etc.
3. HOA Financial Statements and Budget
The HOA or property managers record day-to-day expenses including maintenance, utilities, insurance and salaries within the budget. HOA fees for upkeep and maintenance vary from state to state. Know how financially sound the community is by looking at their annual expense report and budget to look for signs of poor money management. Unrealistically low budgets likely indicate property neglect that can result in costly special assessments. Ensure that three to five percent of the gross budget is being set aside in a reserve for property upkeep.
4. Special Assessments
Special assessments are incurred when the HOA reserve fund is inadequate to cover what they have deemed as a high priority project. This means that an additional fee is incurred by homeowners and must be paid on top of regular HOA dues. Buyers should look at the budget, read the HOA's meeting minutes and inquire whether any assessments are expected soon. Typical special assessments might include new roofs, windows and repainting the building(s).
Understand What an HOA Is and Inquire of Others
If possible, speak to other community members that may be encountered while touring the property and ask how they feel about the HOA. Also, notice how well the common areas are being maintained. If possible, visit the pool areas or other amenities to check these areas as well.
An HOA in a community is generally a god thing. They offer continued standardization of the building, colors and structures of the community. They often add to the quality of life of the community by offering swimming pools and other amenities that most homeowners may not be able to have on their own. When searching for homes or condos within an HOA, it's best to work closely with a real estate professional who'll know the ins and outs of these local communities and their management entities.
For informational purposes only. Always consult with a licensed real estate professional before proceeding with any real estate transaction.