How to Build the Perfect Home Office for True Productivity
Posted by John Quinn on Wednesday, June 5, 2019 at 7:44 AM
By John Quinn / June 5, 2019
Comment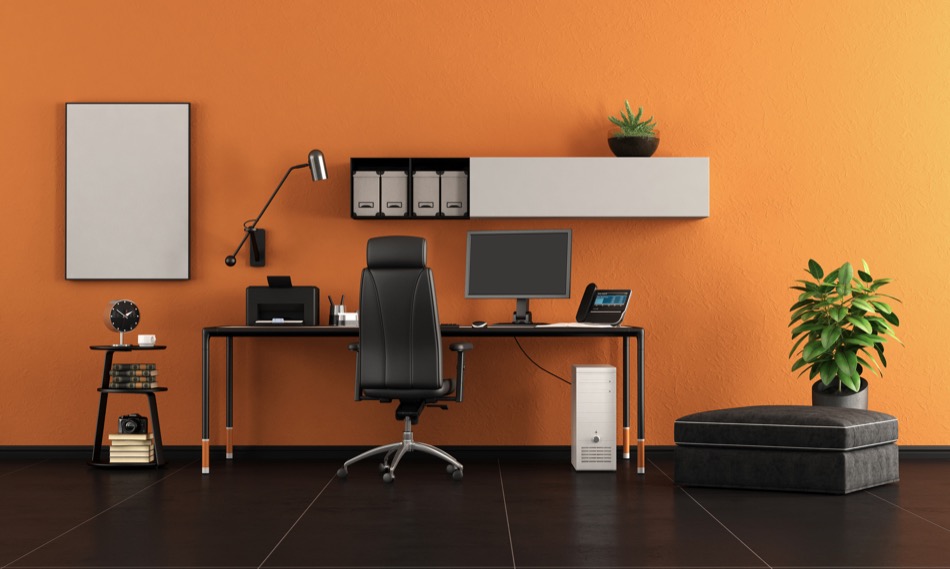 With the right layout, furniture and equipment, homeowners can build their perfect home office – and boost their productivity levels. As homeowners add the elements that support their work best, their workflow patterns quickly become more efficient. To achieve this goal, however, it is often necessary to overhaul the entire home office design from top to bottom. And in many cases, having a home office may help sell the home, even in a buyers market, faster and for more money. Here are a few steps homeowners can follow in completing this project to their satisfaction.
Plan the Layout
With an initial sketch, homeowners can plan the layout of their home office to maximize their use of the space. The plan should include the furniture and equipment locations along with any décor items that will be on prominent display. Homeowners will need to look at the electrical outlet locations to ensure their equipment will plug in and work as expected. They should consider how they will move through the space and perform their various tasks to perfect the workflow patterns.
Get the Right Furniture
Homeowners can follow their layout plans to start putting all the right furniture in place. To save money, they can use what furniture they have on hand to fill out the space, as long as it works for the intended tasks. Otherwise, they may want to seek out additional pieces, such as a desk and printer stand, at local retailers, thrift stores and garage sales. With the perfect arrangement of furniture, all the home office equipment will remain easily accessible and well supported through all work tasks.
Bring in the Equipment
Once homeowners have all their key furniture elements properly arranged, they can start adding their office equipment. Homeowners may consider using the following items in their office:
Desktop or laptop computer
Extra monitors
Printer
Scanner
Copier
Tablet
Telephone
Voice recorder
Each piece of equipment needs to have its own work area, free of obstructions and debris. Giving the equipment breathing room keeps it from overheating and prematurely wearing out. In addition to all the office equipment, homeowners should also add supplies, such as pens, paper and staples, to their cabinets.
Add the Finishing Touches
With all the major components situated throughout the home office design, homeowners can focus on personalizing the space to their preferences with a few key finishing touches. These touches may include throw rugs, curtains, pictures and other decorative elements. Homeowners can also use knickknacks, fidget toys and more to decorate their desks. With each addition, they make their perfect home office look and feel more like a place where they can get a lot of work done.
When Rossville TN homeowners make it their priority to build a custom home office, they can maximize their productivity while working in that space. Their attention to detail in completing this project will ensure the home office best support all their future endeavors.