How to Look for a Home in an Age-Restricted Community
Posted by John Quinn on Wednesday, August 28, 2019 at 8:51 AM
By John Quinn / August 28, 2019
Comment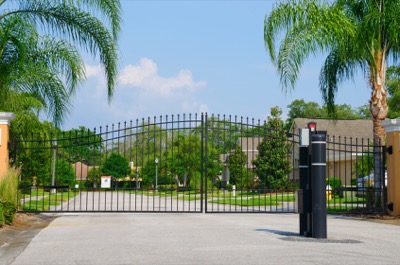 Purchasing a Tipton County home in an age-restricted community is a great way for a buyer to narrow down their options and (hopefully) find a group of like-minded people who will make the transition much easier. However, there are a few things to consider before buyers can choose the right complex for them.
How Age-Restricted Communities Work
Most people consider buying in an age-restricted community because they're ready to transition to a new chapter in their lives. They want to stay active and independent while making friends with similar goals. These communities may come complete with any number of perks for their residents, such as a golf course or an on-site pharmacy. Age-restricted communities have become exceptionally popular around the nation in the past few years. (In 2040, the Census Bureau predicts that every one in five Americans will be over 65.) Contrary to popular belief though, not everyone in the community is retired. Some are still actively working in jobs or maintaining a relatively similar routine as before moving.
What to Ask
Age-restricted communities function much like any HOA. They may even impose stricter rules on homeowner freedoms, such as what color the residents can paint their homes or which flowers they can plant. Here are just a few questions that should definitely be answered before signing any contracts.
Amenities: How are people taking advantage of the amenities around the area? Are there public (well-attended) outings to the nearby attractions, or do most people keep to themselves?
Visitor restrictions: It's not impossible for an age-restricted community to dictate who can stay over at their home. Some residents are expressly forbidden from having overnight guests on their property (or age limits on those who do). Other communities will allow children or young adults, so prospective residents should consider how this will affect entertaining or assisting with childcare.
Entry age: Most age-restricted communities are for those 55 and older. However, some communities may set the age limit at 60 or even 62. Other communities may market themselves primarily to older people while not technically restricting other people from buying in the area.
Medical assistance: Some communities have on-site care for their residents while others do not. Prospective residents should know as much about the state of these facilities as they do about the local hospitals in the area.
The Downsides
An age-restricted community inherently puts restrictions on the types of people you will meet. Some people would prefer to have diversity in their life, even if it comes with the unknown elements of living around people of all ages. These sales also typically take longer than traditional sales. Many people will start planning their search up to three years in advance, so they can be certain they made the right decision.
It takes time to consider everything from the communities' amenities to their bylaws—more so than just researching a school district and the surrounding neighborhood. In addition, residents shouldn't necessarily count on finding new hobbies during their time in the community. A golf course shouldn't necessarily be a temptation if a buyer has never golfed before.
Consider the Future
People may live in an age-restricted community for several decades, so they should make plans for themselves both now and in the future. A person may not need a full-time grocery delivery now, but they may need one years down the line. The more relevant amenities a community offers, the easier it will be to handle any unexpected life changes that may occur.
Talking to a real estate agent can make it easier to know when to buy and which property will fit best with the buyer's lifestyle and expectations. The more resources the buyer has in their home search (e.g., fellow residents, lawyer, etc.), the more likely it is they'll make the right decision.