What You Need to Know About Crafting a Home Buying Wishlist
Posted by John Quinn on Wednesday, November 6, 2019 at 6:23 AM
By John Quinn / November 6, 2019
Comment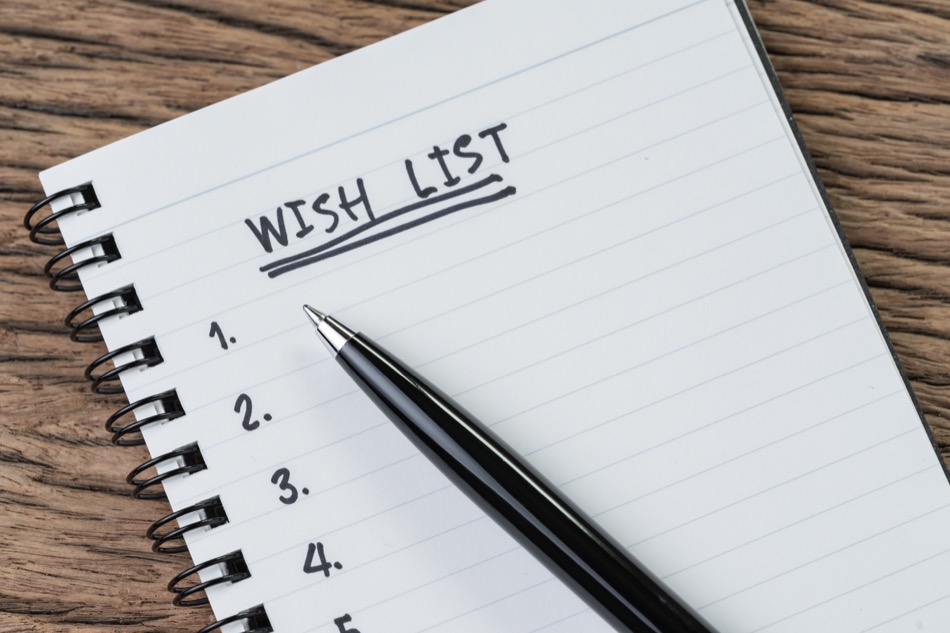 Before you can buy an Arlington home, you'll need to know what you want. Should you get a home with a fireplace or a pool? Is a hot tub important to you? What kind of services should be nearby, and what kind of services will you need in the future? Establishing a list of "must haves" as well as a list of "nice to haves" can help you find a home that you'll be happy to live in for a long time. Here's what you need to know about making a home buying wishlist that can guide you through the home-buying process.
Talk About Goals
Before a home buyer purchases a home, they should know their goals for the future. Knowing their future goals will help them choose a home that will meet their needs. For example, a home buyer who wants to grow their family by several children will need a place for those children to sleep. Extra bedrooms will become important, as will the school district where the house is located, and the traffic on the street around the house.
Likewise, a home buyer who would like their senior relative to move in with them someday will need an accessible space where their senior relative can live. Age-in-place features becoming very important for home buyers with live-in senior relatives.
Setting goals is something that must be done with a spouse or other members of the household. Those who take the time to sit down and have a serious discussion about the future will find that it's easier to make a home buying wishlist when the time comes.
Know What You Like
The more a home buyer visits open houses and looks at homes in the neighborhoods where they want to buy will find it easier to decide what they like. Looking at features in real homes on the market will help the home buyer craft a wishlist that will make purchasing a home simpler overall.
Have Your Wishlist Before You Start Shopping
Before the home buyer can start shopping for a home, they must make and solidify their wishlist. The list of "must haves" must include all home features the home buyer must have in order to live happily and comfortably. Often, the list of "must haves" includes pertinent information like number of bedrooms, house size, and lot size. These are items that either cannot be changed at all, or cannot be changed without making a significant financial investment in the property.
"Nice to haves" are home features that include extra fun features like a pool or hot tub, extra family room, backyard deck and so on. Often, home buyers will look for homes that include all of their "must haves" and at least some of their "nice to haves." This helps ensure the home buyer gets a home they can enjoy living in for a long time to come.
Work with a Reputable Lender and Real Estate Professional
The process of making a home-buying wishlist is made simpler if the home buyer has help from a reputable lender and real estate professional. For example, before the home buyer can decide what they must have in their future home, they must know what they can afford. Working with a reputable lender will help the home buyer set a budget.
Meanwhile, a good real estate professional can help the home buyer determine what kind of homes are available and what their most common features are.
If you're hoping to buy a home sometime in the coming year, get started talking to a real estate professional. Your real estate agent can help you craft a wishlist to ensure your happiness for a long time to come.