4 Things You Can Do To Organize Your Garage
Posted by John Quinn on Wednesday, March 4, 2020 at 5:28 AM
By John Quinn / March 4, 2020
Comment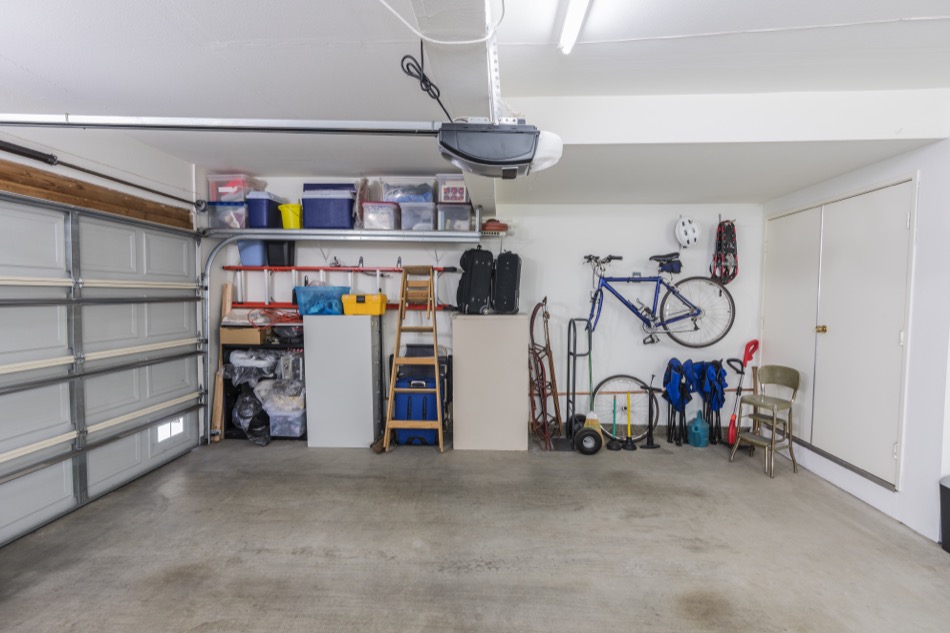 Garages tend to be places where people work on cars and complete household projects. A poorly organized garage can make these tasks more difficult, especially if you're unable to find your household chemicals or clear space for a workshop. You can fix this problem by organizing your garage.
1. Clear the Clutter
Clutter tends to build up over time. In the garage, clutter may take the form of old paint cans, half-used bottles of chemicals, tires, old furniture and old seasonal decorations. Clearing clutter makes it easier to make room for what is really needed.
Hold a garage sale
Give away what people will want
Recycle or dispose of the rest
It's better to avoid throwing things away. Most chemicals must be properly disposed of and cannot be sent to the landfill anyway. Homeowners who want to ensure they're getting rid of their clutter properly should call their local sanitation department to find out what can be recycled and what can be thrown in the garbage.
2. Utilize Ceiling Space
Ceiling space is an under-utilized resource in most garages. Creating a loft area gives most homeowners a place to store boxes of seasonal decorations and other items. When installing a loft area, it's important for the homeowner to first ensure that the loft will not interfere with the operation of the automatic garage door. Hiring a professional can help ensure that the loft is safely installed and can support the weight of items being stored.
3. Get Chemicals Out of the Way
Chemicals present a hazard when left out in the open. Putting chemicals away in a cabinet can prevent household accidents. A homeowner with young children or pets should keep their chemicals in a cabinet off the floor, with a latch that prevents unauthorized access.
4. Buy Organizers
Garage organizers don't need to be attractive, they just need to be functional. Installing a variety of open shelves, cabinets and other organizers can help keep the garage properly organized.
Selling Your Home? Contact a Real Estate Professional
Make your Lakeland home sale a success. Contact a real estate professional who can help you highlight your homes strengths and negotiate a fair price during the sale process.