What Are the Best Ice Cream Shops in Memphis, TN?
Posted by John Quinn on Thursday, July 16, 2020 at 5:29 AM
By John Quinn / July 16, 2020
Comment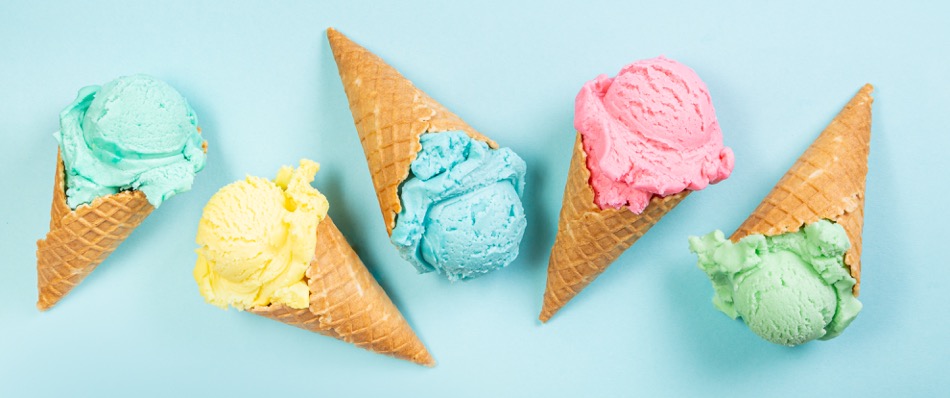 Now and then, the idea of sampling some delicious ice cream is simply too exciting to ignore. There are plenty of stores around Memphis, TN, that sell their sweet treats in a variety of colors and flavors, and it can be hard to find the best ice cream parlor to visit. For the best results, start by consulting this list to see four of the best ice cream parlors across the city.
Sweet Noshings
Address: Overton Square, 2113 Madison Ave, Memphis, TN 38104
For ice cream and all other things that are sweet, pay a visit to Sweet Noshings. This store features dozens of jars full of colorful candy as well as buckets of popcorn of all flavors, the smiling faces of stuffed animals, and much more. Ice cream is just one of the many things this store offers, and they have plenty of options for how to eat it, from ice cream sandwiches to milkshakes to classic cones. For adults who want something fun, Sweet Noshings even offers a selection of boozy ice creams to choose from.
Area 51 Ice Cream
Address: Crosstown Concourse, 1350 Concourse Ave #168, Memphis, TN 38104
Area 51 Ice Cream is a secret sweet spot with a wide variety of out-of-this-world flavors to choose from. Every batch of ice cream is handmade in their kitchen; they make so many delicious flavors that you may just want to sample them all. Among their selection are simple flavors like vanilla and mint chocolate chip, as well as more elaborate flavors like coconut brown sugar, salty Oreo, and their famous butter pecan. They post their available flavors on their Facebook page, so you can know ahead of time what you want to order. Get your ice cream in a cup, a pint, or between two complementing cookies in a sandwich.
La Michoacana
Address: French Village Square, 4091 Summer Ave, Memphis, TN 38122
La Michoacana is a paleteria as well as an ice cream parlor, which gives you options for your frozen treats. This narrow, family-run store has their products everywhere you look, with ice cream behind the counter and colorful paletas in freezers on the other side. Their Mexican-style ice cream is dense and very flavorful, with sizable helpings at a good price. This store offers authentic Mexican flavors, from corn to avocado to pineapple chili. For something beyond your classic chocolate and vanilla flavors, be sure to check out La Michoacana.
Whether you want to be adventurous with your ice cream selection, or you're looking for your favorite flavor to cool off, there's sure to be an ice cream parlor here that suits your needs. Stop by any of these stores today for a tasty frozen treat.