Best Dog Parks & Dog Friendly Attractions Near Memphis TN
Posted by John Quinn on Wednesday, August 31, 2022 at 11:58 AM
By John Quinn / August 31, 2022
Comment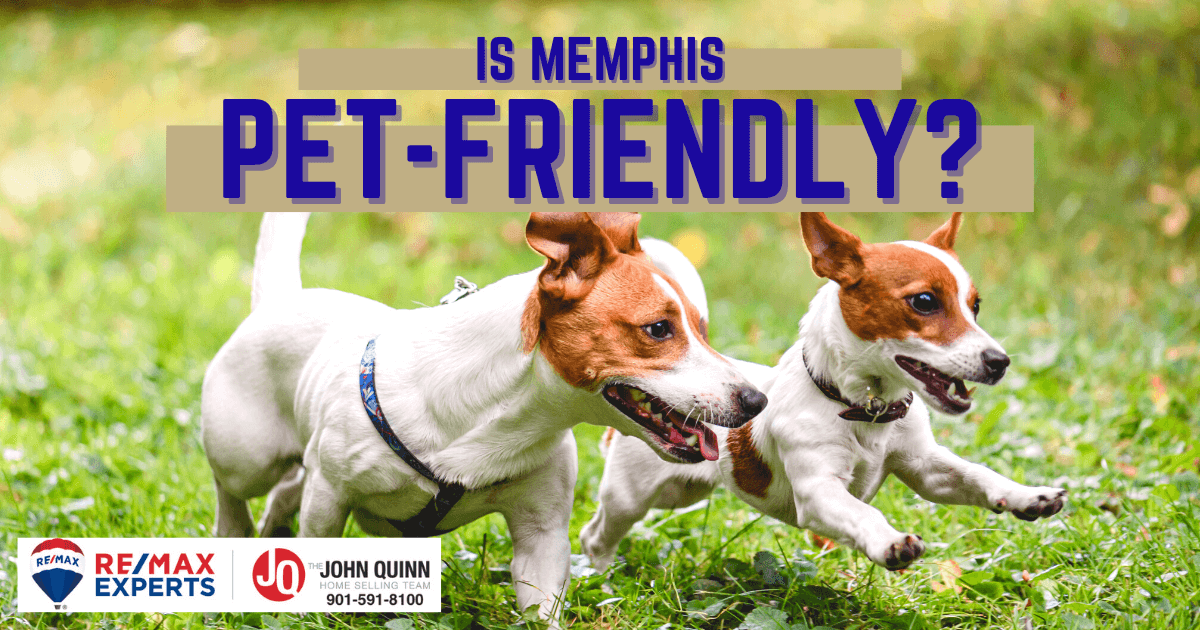 Whether moving to Memphis or visiting the area for a vacation, the Home of the Blues is an excellent place for dogs. Memphis is a very dog-friendly city, with opportunities to enjoy live music, visit beautiful city parks, and go shopping with the dogs in tow. Numerous restaurants, breweries, and coffee shops provide outdoor patios where leashed pets are welcome. There's also plenty of pet-friendly lodging available, so visitors never have to board their pets back at home. With a comprehensive guide to all things dog-friendly in the city of Memphis, dog owners will be ready to hit the town in style!
Best Neighborhood Dog Parks in Memphis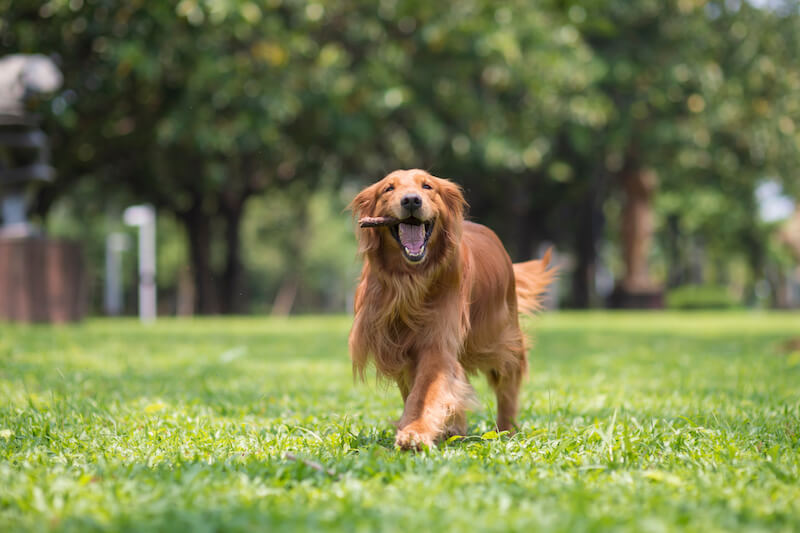 There are tons of great outdoor activities in Memphis, and while most of them cater to humans, there's plenty for dogs to do, too. Memphis has several parks where dogs can run off-leash while owners can sit and enjoy the fresh air and sunshine. Here are five favorites for residents and, more importantly, their dogs!
Shelby Farms Park
Shelby Farms Park is one of Memphis's largest outdoor green spaces, and leashed dogs are welcome throughout most of the property. Located in the Germantown neighborhood, Shelby Farms is 4,500 acres in size and has many activities for both dogs and their owners. There's a BMX track, a community garden, multiple lakes, several playgrounds, an RC air park, and a laser tag and paintball course.
The big draw for dog lovers is the 100-acre dog park, which is called The Outback. It's fenced in, so owners can take their well-behaved dogs off the leash to run around freely. The Outback has ponds for dogs to swim in, multiple trails, a water fountain, and a dog washing station. The Outback is a local favorite for dog owners and is free to visit.
Shelby Farms Park Additional Information
Address: 6903 Great View Drive N, Memphis
Hours: Open daily from sunrise to sunset
Overton Bark
Overton Park, located in the heart of the city, is surrounded by some of the most beautiful luxury homes in Memphis. The park is home to the Memphis Zoo, the Memphis Brooks Museum of Art, and a 9-hole golf course. Residents can attend free morning Tai Chi and group meditation classes, and the park has a fenced-in dog area known as "Overton Bark" next to the second hole in the golf course.
This dog park has separate fenced-in areas for large and small dogs. It has a natural wood-chipped surface and dog-friendly water fountains. There are plenty of shade trees for owners to get out of the Memphis sun and rustic log benches to rest upon while the dogs play.
Shelby Farms Park Additional Information
Address: 2080 Poplar Avenue, Memphis
Hours: Open daily from sunrise to sunset
Mud Island Dog Park
Mud Island is situated along the east bank of the Mississippi River, nestled among waterfront homes and some of the condos for sale in Memphis. Mud Island Park occupies the island's south end, and Green Belt Park occupies the north. Situated between these two larger parks is the fenced-in Mud Island Dog Park. The dog park is free to attend, but parking is not. There is paid street parking nearby, as well as a paid parking garage.
Dogs of all sizes can run off-leash at the Mud Island Dog Park. There are plenty of shaded seating areas for owners to sit and watch their dogs as they run and play. The view of the Mississippi River makes this park a relaxing spot to take the dogs, especially in the morning, when the park is relatively empty.
Mud Island Dog Park Additional Information
Address: Island Dr, Mud Island, Memphis
Hours: Open 6 a.m.–7 p.m. daily
Sea Isle Dog Park
The Sea Isle Park neighborhood, located in East Memphis, has an off-leash dog area in its community park. There's a free parking lot behind the Sea Isle Elementary School, which sits on the park's south side. The dog park has numerous three-foot-high berms for dogs to run and jump around. There are no shaded areas for owners to congregate under, so bring water to stay hydrated on warm days. There are, however, several benches where owners can relax and watch their dogs. The neighborhood association has plans to add a disc golf course to the park.
Sea Isle Dog Park Additional Information
Address: 5250 Sea Isle, Memphis, TN
Hours: Open daily from sunrise to sunset
Bartlett Dog Park
Located in the Bartlett neighborhood in northeast Memphis, Bartlett Dog Park has two fenced-in areas for large and small dogs to run around off-leash. It's located on Shelter Run Lane, next to the Bartlett Animal Shelter and the recycling center. It's a small park, but it is free to use and there's a free parking lot right next to it.
This dog park, run by the City of Bartlett Animal Shelter, is surrounded by lush trees that offer plenty of shade, and it also has a covered picnic table in each area. Dogs can jump in a swimming trough to cool off, and drinking water is available. There are also public restrooms for owners to use on the other side of the park. Owners can take leashed dogs on a walk through nearby Rivercrest Park, across the street from the shelter in a lovely wooded area.
Bartlett Dog Park Additional Information
Address: 5220 Shelter Run Ln, Memphis, TN
Hours: Open daily from sunrise to sunset
Dog-Friendly Activities in Memphis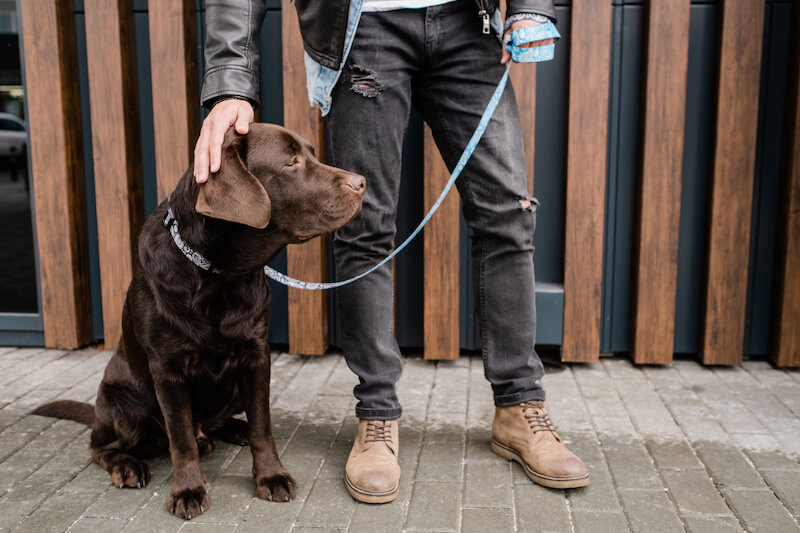 The city of Memphis has been hosting free summertime concerts at the Overton Park Shell ever since 1936. There are more than 50 free outdoor concerts that take place here every year. Located in Overton Park, it has a designated area where owners can bring their leashed dogs to enjoy a show together.
The Crosstown Concourse is a vertical village in Memphis that includes condos, a shopping center, and the non-profit Crosstown Arts organization, which operates a 417-seat theater. Music, stage shows, shopping, fine dining, and more are available here. Leashed dogs are welcome to accompany their owners throughout the Crosstown Concourse.
Railgarten, a venue unique to Memphis, is a 1.5-acre indoor/outdoor event space with a tiki bar, full kitchen, live music, ping pong tables, a playground area, and more. There are railroad shipping containers to explore. Leashed dogs are welcome with their owners. Railgarten's owners may declare their venue "hard to describe," but it's certainly easy to enjoy—whether human or canine.
Anyone who wants to have brunch while listening to live music should stop by Loflin Yard on West Carolina Avenue in Memphis. The live music plays every Saturday and Sunday from 12–3 p.m. Sports fans can watch their favorite games on the big-screen TVs. Loflin Yard is another ample indoor and outdoor space where there are always fun activities, and owners love that they can bring leashed dogs along with them.
Dog-Friendly Restaurants in Memphis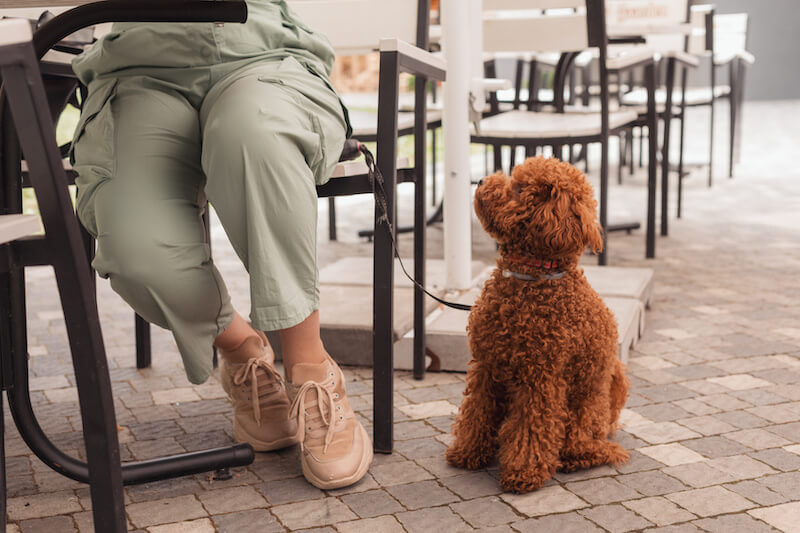 Memphis is a very dog-friendly city, and its dining scene reflects this. Dozens of restaurants in the city offer outdoor patio seating, and most allow owners to bring their well-behaved, leashed dogs along. The city has too many dog-friendly restaurants to list, so here are a few local favorites.
Two Memphis eateries stand apart from the rest regarding dog friendliness, and their menus cater specifically to canines. Woof Gang Bakery & Grooming is a chain store with locations all across the US, and like their other stores, the Memphis venue offers freshly baked, all-natural dog treats. The Three Dog Bakery specializes in birthday cakes, peanut butter-flavored bagels, and other gourmet items for dogs.
Aldo's Pizza Pies is a great place for a slice of pizza or pub food and tap beers. Their outdoor patio is dog-friendly. Central BBQ Midtown has some outdoor tables where leashed dogs are welcome. It serves wings, ribs, barbecued nachos, pulled pork, and brisket.
Babalu, which has locations in the East Memphis area and Overton square, serves excellent tacos and tapas. They make their guacamole table-side and have a fantastic selection of cocktails. The patio area offers incredible city views, and dogs are welcome. Sports fans can head to the outdoor covered patio at Celtic Crossing, a great spot to watch the games on big-screen TVs while enjoying traditional Irish whiskey and pub fare. Customers are encouraged to bring their leashed dogs to Celtic Crossing for company.
Dog-Friendly Shopping in Memphis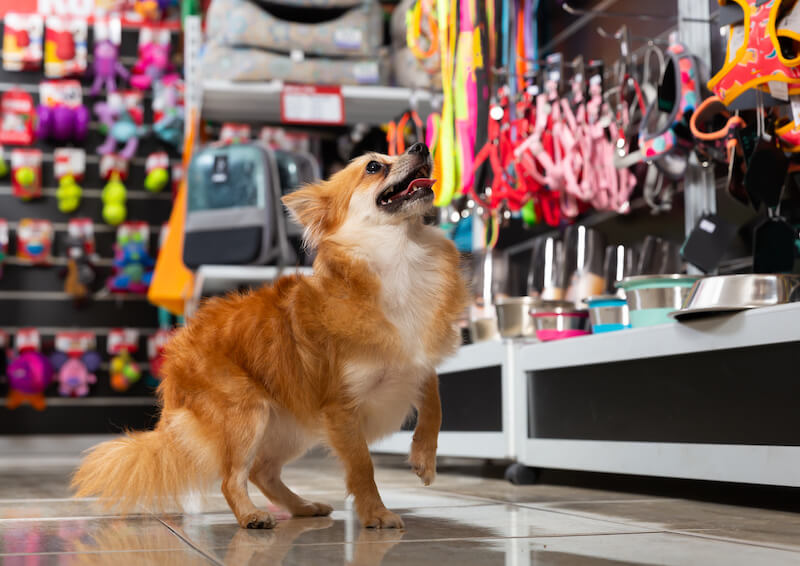 There are many outdoor options in Memphis for owners to take their dogs along, but there are a few hidden indoor gems as well. Here are a few Memphis shops that allow dogs.
Everyone should make at least one trip to the Memphis Pyramid since it's a significant feature of the city's skyline. Bass Pro Shops at the Pyramid may be best known for its fishing, hunting, and outdoor sporting gear, but it also hosts special "Dog Days". Friendly leashed pets are always welcome to accompany their owners inside the store.
Book lovers will enjoy taking their pets to the very dog-friendly Burke's Book Store, a Memphis staple since 1875, which author Corey Mesler currently owns. Readers can find signed copies of many different works by esteemed writers here, as well as rare books and the latest bestsellers. The store's website even has a "Dogs We Love" page featuring the pets of everyday shoppers.
Hollywood Feed is a well-known pet supply store chain across the country, but the Memphis venue on Hollywood Street prides itself on being the first location that opened in the 1950s. Leashed dogs are welcome, and the store has everything imaginable for pets under one roof. Everything they sell is fully sourced in the USA, and the company donates more than 100,000 pounds of dog food to various rescue groups every year.
Pet-Friendly Lodging in Memphis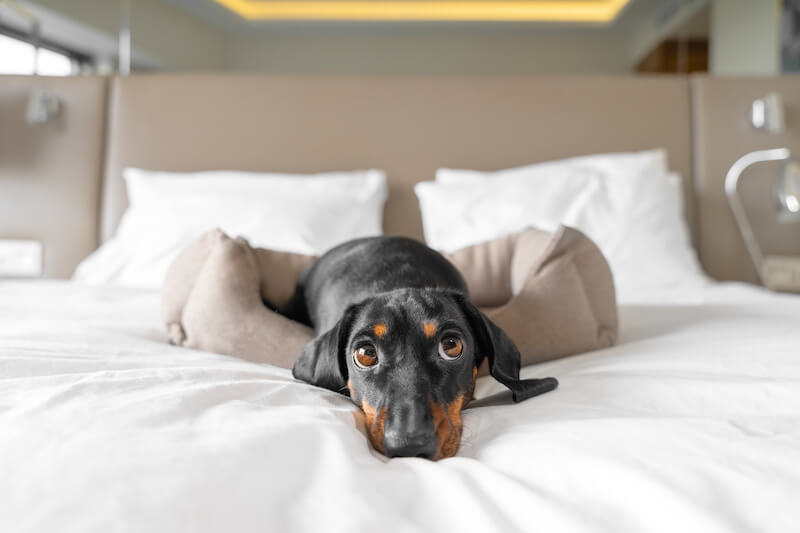 Dog lovers on vacation or staycation in Memphis are in luck, as there are plenty of lodging options that are pet-friendly here.
The Peabody Memphis, a stately Victorian hotel famous for the group of ducks that walks through its lobby every day, is a historic landmark that opened its doors in 1869. Dogs (under 75 lbs.) are allowed to stay for a $100 fee and receive a bowl and luxury placemat. Reservations are required if owners want to bring their pets along for their stay.
No visit to Memphis would be complete without a stay at the Guest House at Graceland, a luxury hotel on the grounds of Elvis Presley's home. For a $50 pet fee, dogs up to 35 lbs. in weight are welcome to join their owners at the Guest House at Graceland.
The Central Station Memphis is more than a century old and is located on South Main Street in the Downtown area. It's another must-see landmark in the city, and pets are welcome to stay with their owners. There is a non-refundable $50 pet fee, but the fee includes water and food bowls, a doggie bed, and a bag of welcome treats.
ARRIVE is another Downtown Memphis hotel that is pet-friendly and doesn't even charge a pet fee. Their only rule is that dogs cannot be left unaccompanied in their rooms while their owners explore the city. However, this is not a problem in Memphis since dogs are welcome in many places. ARRIVE has an all-day bakery and coffee shop, a cocktail bar, a shuffleboard room, and a poker room for guests.
Memphis Gives New Meaning to "Dog-Friendly"
Memphians love their dogs, and it shows through all the pet-friendly venues in the city. Whether dog owners want to take their companions out shopping or dining or to a dog park for some exercise, there's never a shortage of dog-friendly options in Memphis.