Key Things Sellers Must Disclose When Selling a Home
Posted by John Quinn on Thursday, June 13, 2019 at 11:38 AM
By John Quinn / June 13, 2019
Comment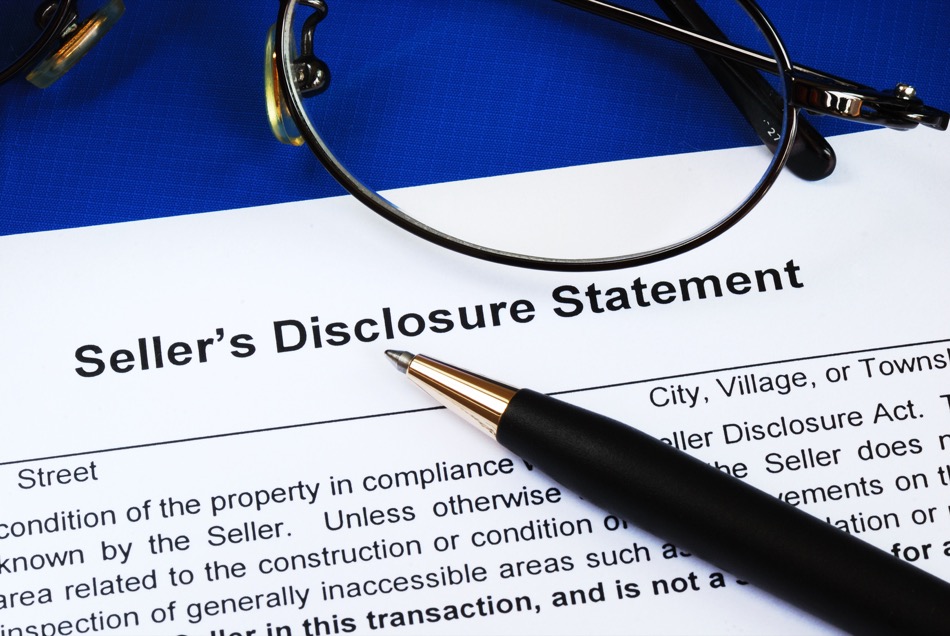 Seller disclosure requirements vary from state to state, and can be one of the most confusing aspects of a real estate transaction. However, any time a home on the market isn't a new construction, there could be the need for sellers to make home selling disclosures. Essentially, disclosures are a seller's chance to inform potential buyers of any knowledge they possess concerning property or structural defects. With this in mind, here are some standard laws sellers need to know about disclosure.
For informational purposes only. Always consult with a licensed real estate professional before proceeding with any real estate transaction.
Home Inspections: Are They Required by Sellers for Disclosure Purposes?
Many states require home inspections before selling while others don't, so you'll want to know the law in your state. Many sellers opt to get home inspections to prove the good condition of their home if they have maintained it well, while those who suspect problems may choose to pass if their state allows.
However, home inspections can be invaluable for sellers who want to prevent issues down the road and for those who truly want to fully disclose the home's condition to potential buyers. An additional benefit of a home inspection is that they can give sellers the time to make small repairs to maintain resale value.
What Property Issues Must Be Disclosed By Sellers?
Because a seller cannot disclose issues with a home that they aren't aware of, many in states lacking inspection requirements sellers opt to pass on them. This is likely because legally, sellers only have to disclose problems they know about. Knowing the laws in the state where the home is up for sale is pertinent, and local real estate agents prove themselves invaluable concerning this type of information to assist sellers.
Disclosure and Lead Based Paint
Regardless of where one lives, the Lead Based Paint Hazard Reduction Act of 1992 is a federal law that requires sellers to disclose whether a home has lead paint or not. Lead paint isn't uncommon in homes constructed before 1978, so sellers need to know this information, even if that's the only test they have performed on the home. Beyond disclosing the presence of lead paint, sellers must also:
Allow buyers ten days to have lead testing performed.
Include lead paint warnings in the purchase contract.
Provide buyers with a pamphlet from the EPA about lead paint hazards.
Obtain statements from parties involved that compliance guidelines have been met.
Certainly, Tipton County home sellers don't want to mess with federal laws and guidelines, and a real estate professional can be a source of invaluable compliance information about homes with lead paint.
Should Sellers Disclose or Repair: The Dilemma
Sellers who are aware of small problems might opt to make repairs to maintain their desired selling price, but bigger expenses or those like paint and carpet can often be included in the contract as an 'allowance' for buyers, so they can make their own decisions about repairs. Ultimately, sellers can opt to make repairs or to disclose the known issues to the buyers. Often, the buyer's and seller's agent will work together to come to an agreement, as many buyers prefer the allowance to make repairs themselves.
Concerned About Home Disclosure Requirements?
If you are selling a home and have concerns or questions about contingency requirements in your state, consult with a professional real estate agent locally to ensure all legalities are followed to a tee.
For informational purposes only. Always consult with a licensed real estate professional before proceeding with any real estate transaction.