Memphis, TN Cost of Living Guide
Posted by John Quinn on Monday, December 12, 2022 at 9:04 AM
By John Quinn / December 12, 2022
Comment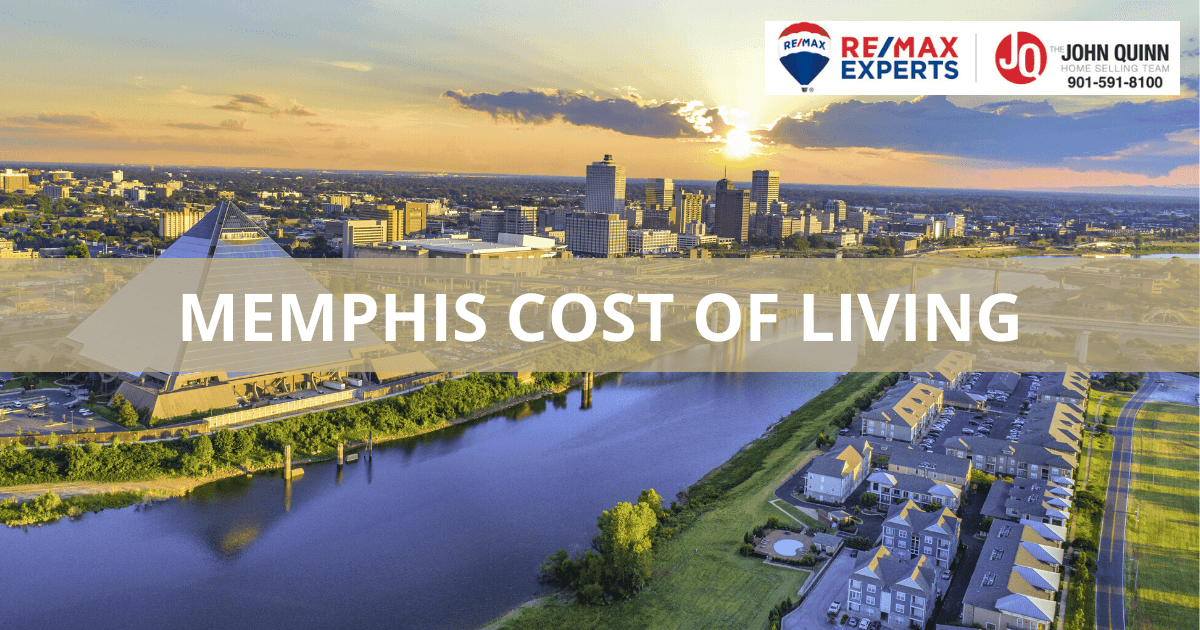 Situated on the Mississippi River, the city of Memphis is the seat of Shelby County, the state's most populous. Although it's only the second-largest city in Tennesee, it's still the state's most populous city. Furthermore, Memphis is the 28th largest city in the country, and the Greater Memphis area is the 42nd largest U.S. metropolitan area. With a population of more than 650,000 people, Memphis is the largest city on the Mississippi River.
Despite its size, Memphis's cost of living is about 16 percent below the national average. Prices are rising slightly, especially in areas of food, transportation, and housing. Yet, all these categories still are below the national average. For example, housing costs in Memphis are about 34 percent below the national average, food costs are about 26 percent below the national average, and transportation costs are about 12 percent lower.
A person moving to Memphis from many other large cities would see a considerably lower cost of living. For example, the overall cost of living in Memphis is about 50 percent of what it costs to live in San Francisco and 13 percent lower than Dallas.
Table of Contents
Memphis Housing
Housing costs in Memphis are low relative to the housing costs in the rest of Tennessee and the country. On an index where the national average cost of living is 100, Tennesee scores 71.2, whereas Memphis only scores 37.1.
Median Home Price
As with any city, the median home price varies depending upon the location of the home. Some neighborhoods and sections of the city tend to have higher prices than others. Berclair-Highland Heights is one of the most affordable neighborhoods in Memphis, with home prices that range from $55,000 to $165,000. The Raleigh neighborhood also offers Memphis single-family homes in a similar price range.
On the other hand, the Southwind neighborhood is one of the most expensive neighborhoods in Memphis. Housing in the Southwind neighborhood is significantly higher than the national average. Large houses with luxury features in that neighborhood can run between $500,000 and $1.1 million. However, luxury Memphis homes are still available for less than the national average in areas like the River Oaks neighborhood, thanks to the low housing prices.
Median Rent
Many people think of renting as less costly than homeownership; however, rent prices in Memphis are higher on average than statewide. The cost of rent in Memphis is still about 25 percent lower than the national average, however.
For example, a studio apartment might rent for about $680 in Memphis, compared to $622 in the rest of the state and $821 nationally. A one-bedroom would rent for about $770 compared to $930 nationally. A two-bedroom would rent for $908 versus $1,148 nationally. A three-bedroom home or apartment would rent for about $1,240 in Memphis instead of $1,535 nationally. A four-bedroom house or apartment would rent for about $1,425, which costs $1,800 nationally.
Rents also vary based on location. For example, a 900-square foot furnished apartment in an expensive neighborhood might rent for $1,235, while one in a moderately priced area would rent for $930 or less.
Utilities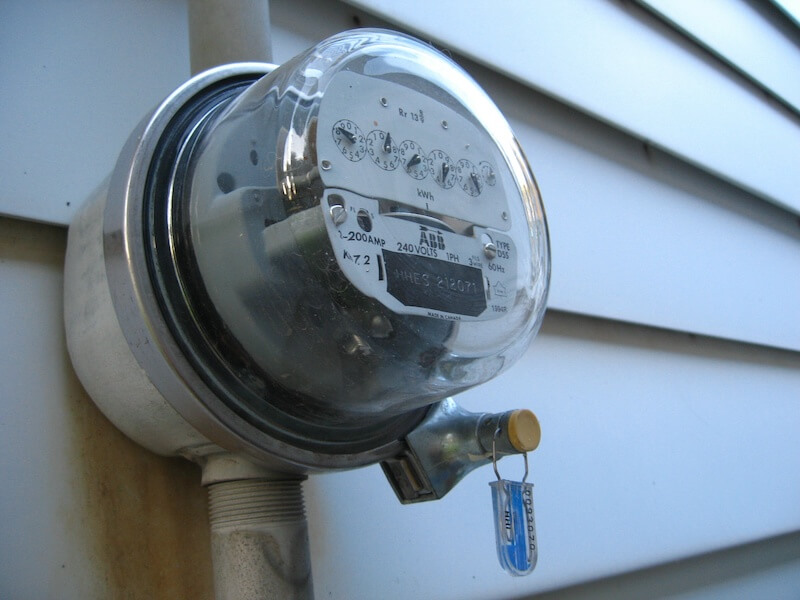 When making a monthly budget, it's important not to overlook utilities. Memphis utilities are about 3 percent higher than the national average. Of course, utility prices will vary depending upon the size of the home and how it is constructed. A typical energy bill in the city would be about $175; however, for studios, that cost is a little less than $100. Memphis Light, Gas, and Water provides energy and water.
The average phone bill is about $185. The cost of the Internet will vary based on the service provider and the speed. For 8mbps, the cost might be $50.
The average homeowner pays between $1,650 and $1,900 annually for homeowner's insurance or about $137.50 to $158 per month. Of course, the cost of insurance depends upon several factors, including the amount of coverage, neighborhood, and the deductible amount. For example, the average annual rate for a $100,000 home is about $1,000, while the average rate for a $400,000 home is almost $3,000. Homeowners in expensive neighborhoods may pay about $2,200 a month as opposed to the average. Homeowners who choose a large deductible, such as $5,000, will pay about $1,450 annually instead of $2,025 annually for those who choose only a $500 deductible.
Memphis Food and Groceries
Groceries cost about 9 percent less in Memphis than the national average. Average prices for common items are:
Loaf of bread, about $3
A gallon of milk, about $1.75
Carton of eggs, about $1.65
Bunch of organic bananas, about $3
Two pounds of tomatoes, about $3
Shoppers can save money on food by clipping coupons and shopping in less expensive stores. For example, Superlo offers lower prices, and the Viet Hoa Market offers vegan and vegetarian options at lower prices.
Restaurants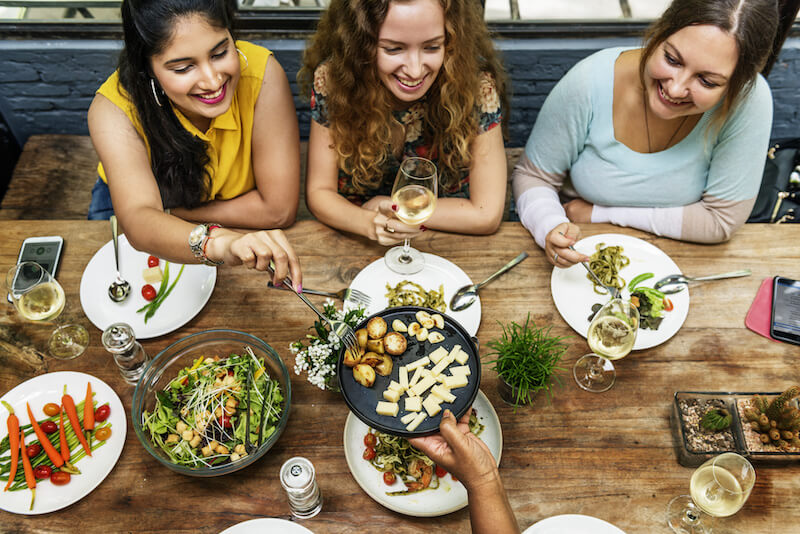 The prices at restaurants in Memphis are on par with the national averages. For example, a combo meal in a fast-food restaurant might cost between $7 and $10, depending upon the restaurant. Although specials can reduce this price, residents can get a meal at a casual restaurant in Memphis for about $15. For example, the Soul Fish Café offers Southern kitchen favorites with sandwiches at about $11 to $14 and entrées from $14 to $18.
Fine dining meals with appetizers, entrées, and dessert could run from $75 to $100 per person or more. For example, Folk's Folly, a steakhouse, has entrées ranging from $35 to $75, and The Gray Canary, a seafood restaurant, has entrées ranging from $18 to $56.
Transportation in Memphis
Transportation costs in Memphis are a little below the national average. Buses transport about 7.2 million people annually around the city. Trolleys are an option for those living in Midtown homes. The base fare on the Memphis Area Transit Authority bus and trolley system is $1 for all ages. The regular day fare is $2, but the trolley offers discounts to seniors and people with disabilities.
Bike share is another option for getting around Memphis. A variety of bikes are located at different spots in the city for residents. Residents can rent at one location and return at another. Residents can choose a membership plan or pay by single-ride. One plan allows for an unlimited number of one-hour long rides for $15 a month.
A scooter rental program is another option. Scooter rentals are $1 plus 0.15 cents per minute. A Memphis Area Vanpool Ride Share program is another option; commuters rent a van and share the driving in this program. The cost depends upon the van chosen.
The cost of gas varies but is typically around $2.75 a gallon, about 27 cents of which is tax. The typical annual cost of auto insurance is $738 throughout Tennessee, although this varies depending on the car type, coverage chosen, and the deductible amount. Nationally, the average price of auto insurance is about $889 per year.
Health Care in Memphis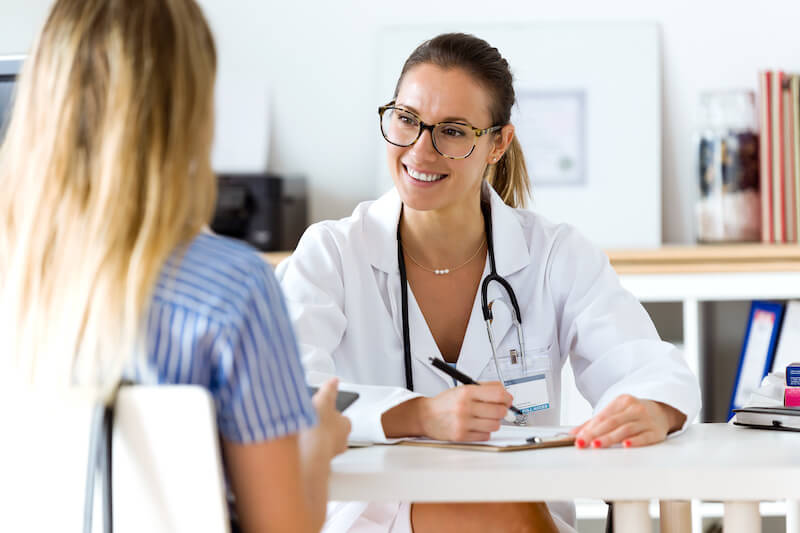 Health care costs in Memphis are roughly equal to the national average. The average cost of a visit to a primary care physician is about $94, while the cost of visiting an optometrist is about $85. The average dental visit is about $85, and the average veterinary visit is about $45. Average health care costs, including insurance, are about $4,500 per adult.
Memphis Child Care
The average annual cost for child care for one child in Memphis is about $5,850 and for two children is about $11,500. This is lower than the national average of about $16,000. Some employers and universities provide child care options that can result in significant savings. In general, child care costs depend upon the type of care chosen and the child's age. Infant care is generally more expensive than care for older children. Likewise, nanny care is typically more expensive than daycare, although two households can go together to hire a nanny and share the cost.
The average rate for a nanny is about $12.25 per hour, although the range is about $7.50 to $25 depending upon experience and the number and age of the children. If the nanny has a driver's license and drives as part of their job, the average rate increases to $13.06 an hour. Nannies who care for infants are paid, on average, about $14.30 an hour.
Memphis has more than 500 daycare centers, about 240 of which accept infants. The average cost of daycare in Memphis is about $540 a month per child.
Entertainment in Memphis
There's no shortage of fun things to do in Memphis. Residents can choose from a plethora of events and activities, some of which are inexpensive or free. Others come with higher price tags.
Some activities that are free, or are free on certain days or during certain times, are:
Visit the Meditation Garden at Graceland, Elvis Presley's former estate, between 7:30 and 8:30 a.m.
The Memphis Zoo on Tuesdays
The Mud Island Riverwalk
Free nightly light shows on the Hernando de Soto and Harahan bridges
The National Civil Rights Museum from 3 p.m. to closing on Mondays
The Stax Museum of American Soul Music from 1 p.m. to 5 p.m. on Tuesdays
Shelby Farms Park
Watching the sunset over the river
Many concerts at the Overton Park Shell outdoor theater
On days when the museums and the zoo are not free, the prices are moderate; for example, adult tickets to the zoo are $21 during the week and $23 on weekends. Children are $16 on weekdays and $18 on weekends. The Memphis Rock and Soul Museum is $13 for adults, $10 for children ages five to 17, and free for children younger than five. Another moderately priced activity is a movie — tickets for two adults would run about $21. Tours of Sun Studio, which produced records by Jerry Lee Lewis, Johnny Cash, Elvis, and BB King, are $15 per person.
A membership to a gym in the business district might cost $34 a month.
A night at the theater would be a little more expensive and might cost about $125 for two. Two tickets to the Memphis Grizzlies, the NBA team, would average $130. Tickets for the symphony range from $17 to $90 per person.
Memphis Salary
The cost of living is relative depending on salary. The average salary in Memphis is about $63,000 a year, which is a little lower than the national average of about $66,000. The average salary is rising, and the number of jobs driving Memphis' economy is expected to grow faster than the national average.
Many jobs pay more than the average, however. Physicians and surgeons average between $175,000 and $325,000, depending on specialty. CEOs earn about $190,000. Lawyers earn an average of about $110,000.
Retail salespersons earn about $25,000/year, customer service representatives earn about $34,000/year, and cashiers earn about $22,000/year.
The minimum wage in Tennessee is $7.25, the same as the federal minimum wage.
Tennessee has no state income tax. The average state has an income tax rate of 4.6 percent. The sales tax in Tennessee is 9.3 percent, which is a little higher than the US average of 6.2 percent.
Living and Working in Memphis
Memphis is a fascinating riverfront city with an interesting history. Today, people can tour notable sites from the civil rights movement. It is a major transportation hub and logistics center and is the headquarters of FedEx. It has a long musical history, especially as the birthplace of the Blues. Its metropolitan area has about 1.4 million and includes parts of Mississippi and Arkansas in the Mississippi Delta. The city is vibrant and offers diverse entertainment opportunities.
Overall, the cost of living is lower in Memphis than in the rest of the United States. While expenses are rising in some categories, such as housing, these expenses remain far below the national average. Wages are only a little below the national average, and residents pay no state income taxes, meaning that Memphis residents tend to have a lot of buying power.
Memphis also has various housing types, including waterfront homes, townhomes, single-family homes, and condos. Residents can find housing to meet any budget, from modest to luxury. Even without considering the desirably low cost of living, anyone moving to Memphis can enjoy an excellent quality of life.