8 Walkable Neighborhoods in Memphis: Where to Live For Memphis Walkability
Posted by John Quinn on Thursday, December 29, 2022 at 1:22:04 PM
By John Quinn / December 29, 2022
Comment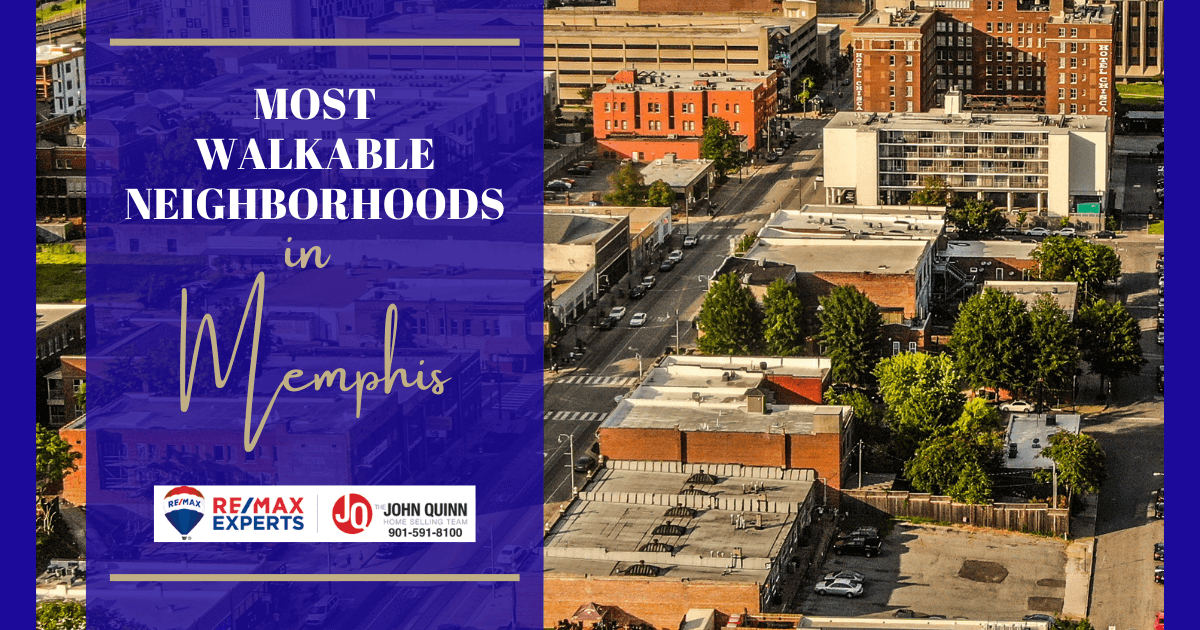 High on a hill over the Mississippi River, Memphis, Tennessee, is a city like no other in America. Known as the Home of the Blues, it has so much to offer residents, from the lively nightlife and culture of Beale Street to the miles of gorgeous riverfront and its status as the Mid-South's economic hub. But few realize it also provides another significant benefit: some highly walkable communities that let Memphians take care of work, play, and everything in between, all while leaving their cars at home. Read on as we explore eight of the best choices to prepare anyone visiting or moving to Memphis.
South Bluffs
For those looking to live in the center of it all, the popular community of South Bluffs may have the home they're looking for. Bounded by Riverside Drive, West Georgia Avenue, and Tennessee Street, it offers incredible views of the Mississippi just to the east. Meanwhile, downtown employment centers and the exciting nightlife and music scene of Beale Street are just a mile away.
Even closer to home, there are plenty of restaurants, coffee shops, and breweries just a block or two outside the community, including iconic, longtime spots like Arcade Restaurant and Earnestine and Hazel's. Residents looking to enjoy the outdoors are just up the hill from Tom Lee Park, which includes extensive waterfront green space, sports facilities, picnic areas, and more.
Within South Bluffs, residents will find a mix of apartments and high-end single-family homes on tree-lined streets paved with charming cobblestone. The community offers numerous amenities, from gated security to swimming pools and fitness centers, all just a short stroll from home. The two- to four-bedroom homes for sale in South Bluffs start from the mid-$400s but list for up to $2.5 million for the largest, most luxurious homes with the best Mississippi River Views.
South Bluffs Amenities
Gated security
Mississippi River Views
Close to downtown, Beale Street
Community fitness center and swimming pools
Tennis courts
Tom Lee Park
Convenient to Memphis Central Station (Amtrak)
Central Gardens
One of Memphis' most walkable neighborhoods is also one of its most historic. Central Gardens is the area between South Cleveland Street and South Rembert Street, south of Union Avenue. The latter road provides easy access to numerous shops and services alongside it, from grocery stores and fast-food chains to local favorites like the Cupboard. This corridor also includes bus service, making it easy to head downtown and around Memphis. One of the best walkable advantages of Central Gardens is that you can enjoy it simply by strolling through the community. With nearly 100 different species of trees within its borders, the neighborhood has been a certified arboretum for years and carefully protects its leafy character.
Housing in Central Gardens comprises distinctive, often historic single-family houses in various styles—primarily bungalows and regal foursquare—many of which date back to the mid-19th century. A small number of condos and townhouses supplement them. Homes for sale in Central Gardens start in the low-to-mid-$200s for older, more modestly sized multifamily units; most three- or four-bedroom homes sell from the high $300s to the high $500s. However, Central Gardens' most spacious, luxurious, and historic homes can list for more than $1 million.
Central Gardens Amenities
Historic homes and architecture
Level 3 certified arboretum
Union Avenue shops and services
Overton Square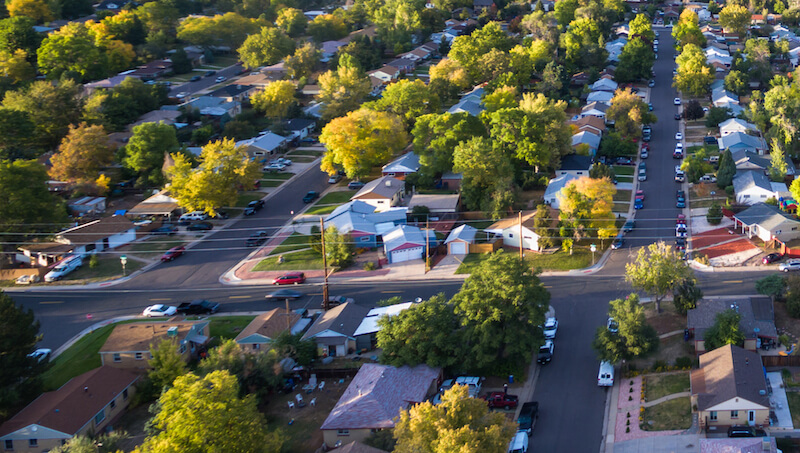 Overton Square makes up the heart of Memphis' Midtown neighborhood, occupying the area around Cooper Street and Madison and Union Avenues. Within just a few square blocks, residents can access dozens of restaurants, bars, local shops, and much more. These range from Bayou's casual bar food and beers to steaks and seafood at the Side Street Grill. Overton Square is also a major center for Memphis' music and theater scene, with performance venues like Lafayette's Music Room and Playhouse on the Square.
In addition, the community is just a short walk from one of the best parks in Memphis, Overton Park. With walking trails, a dog park, a golf course, and attractions like the Memphis Zoo and Memphis Brooks Museum of Art, there's always something for residents to do and see.
Single-family detached homes make up the majority of housing around the Overton Square area, along with some townhomes. Bungalow-style homes in Overton Square start in the low to mid-$200s, typically including two or three bedrooms and one or two baths. Larger homes of up to six bedrooms are available from the mid-$400s to the mid-$600s. Overton Square also includes some multi-unit duplex homes in similar price ranges.
Overton Square Amenities
Extensive dining and shopping options
Overton Park
Several live theaters
Memphis Brooks Museum of Art
Cooper-Young
The hip, artsy Cooper-Young is another great walkable Memphis community with a unique mix of culture, history, and convenience. This Midtown neighborhood comprises the blocks between Central and Southern Avenues, South McLean Boulevard, and East Parkway South. The area is particularly popular with lovers of shopping, whether they prefer grabbing a book at longtime local favorite Burke's Books or browsing the one-of-a-kind antique wares of Flashback, along with numerous record stores and music shops. It's also an excellent choice for dining out, with restaurants and bars like Young Avenue Deli and Railgarten just a few options. In addition, the community is the site of one of Memphis' most popular annual outdoor arts and music festivals, the Cooper-Young Festival.
Cooper-Young enjoys a variety of historic buildings and housing, with the whole community part of the National Register of Historic Places. Most homes for sale in Cooper-Young are modestly sized single-family detached houses, typically in a cottage or bungalow style. These quaint two- to three-bedroom properties start in the mid-$200s, often reaching into the $400s. More extensive new construction or recently renovated homes can also be found through the high $500s.
Cooper-Young Amenities
Diverse shopping, dining, and bar scene
Historic homes and architecture
Christian Brothers University
Children's Museum of Memphis
Glenview Park
Annesdale Park
Annesdale Park offers a quieter, more residential, but highly walkable community. It's located just east of I-69, between Peabody Avenue, Lamar Avenue, and South Cleveland Street. The historic district was one of Memphis' first planned subdivisions, with homes dating back as far as the turn of the 20th century. This deliberate planning can also be seen in the vast, tree-lined streets with sidewalks and high-quality homes, which developers required.
Set just southeast of the Medical District, it's a convenient location for those working at or using the services of the numerous hospitals and other medical facilities nearby. Plus, with Bruce Elementary, Bellevue Middle, and Central High School all within a few blocks, it's one of the most walkable neighborhoods in town for students attending schools in Memphis.
Homes for sale in Annesdale Park are a mix of bungalows, craftsman, and other styles, many of which have retained their historic charm and character. They can include as few as three or as many as six bedrooms, listing from the mid-$200s to the mid-$600s. Annesdale Park is also an excellent choice for a unique property, whether a fixer-upper with great bones, a duplex, triplex, or other multi-unit homes.
Annesdale Park Amenities
Historic homes and architecture
Methodist University Hospital and Medical District
Numerous nearby schools
Annesdale Mansion
Windyke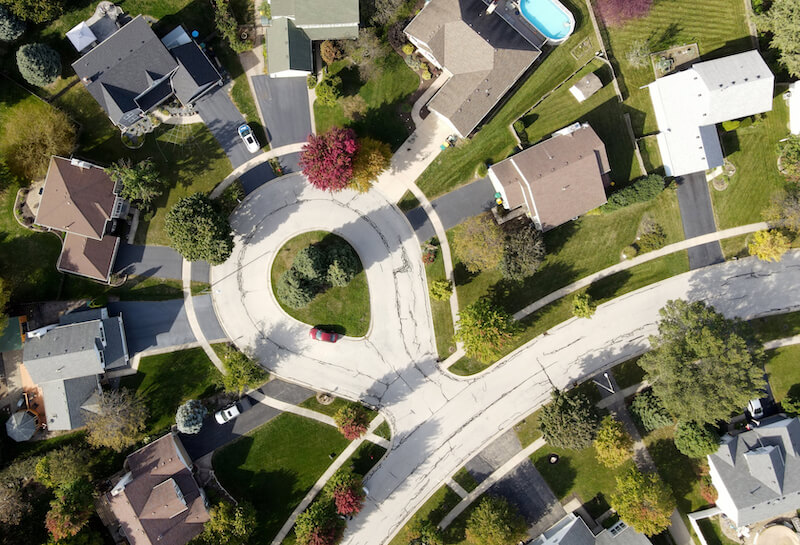 Tucked along the southeastern edge of the city, not far from the Mississippi border, Windyke proves a community doesn't need to be in the city core to be near all the things to do in Memphis. The borders consist of Winchester Road to the north and Hacks Cross Road to the east. Windyke residents enjoy some of the best and most diverse shopping options just a few minutes stroll from their homes, with big box stores, supermarkets, popular chains, and more along Winchester Road. On the opposite side, would-be buyers will find the Windyke Country Club. Members can enjoy two championship golf courses, a pool, tennis courts, and more, while even non-members can enjoy the club's delicious dining options.
Windyke homes are single-family detached properties with two to four bedrooms and oversized garages. Most were built between the late 1980s and mid-1990s, though many have recently been significantly renovated and updated. Sidewalks throughout the neighborhood contribute to its high walkability, and many homes also back onto woods or the nearby golf course, providing additional privacy. As many Windyke homes are reasonably similar in size and design, they sell over a relatively narrow range from the low $200s to just over $300,000.
Windyke Amenities
Nearby shopping/dining complex
Sidewalks
Windyke Country Club
Colonial View
Just south of Poplar Avenue near Interstate 240, Colonial View offers compact, walkable living for would-be homeowners. This small network of tree-lined streets sits between multiple shopping complexes, allowing residents to take care of errands, buy clothes, or even catch an IMAX movie at the upscale Malco Paradiso Cinema Grill, all while leaving the car at home. There are also extensive restaurant options, from homestyle staples at Patrick's to Southern-inspired Italian at Hog & Hominy. With so much so close, would-be owners will never run short of options to buy, do, and eat. Green space is also close by, with the popular Memphis Botanic Garden offering beautiful plants, seasonal events, classes, and on-site food and refreshments.
While Colonial View is bordered by two busy avenues on its north and sound ends, the community remains remarkably serene, thanks to winding, entirely residential streets on its interior. Most of the neighborhood's share of Memphis homes for sale are one-story ranch or cottage-style homes on larger-than-average city lots of about a quarter acre. With many houses built somewhat similarly with three bedrooms and one or two bathrooms, just about all properties list in the $200s. More recently updated homes typically occupy the top end of that spectrum.
Colonial View Amenities
Nearby shopping/dining complex
Malco Paradiso Cinema Grill
Memphis Botanic Garden
Marquette Park
University District
The University District takes its name from the nearby University of Memphis, sitting west of the school's campus and south of Poplar Avenue. This makes it a popular choice for those attending or working at the University and those who want to take advantage of campus attractions and amenities like the Art Museum. Highland Avenue forms the University District's primary commercial corridor, with restaurant and nightlife choices as diverse as the sophisticated Char steakhouse, the laid-back Belltower Coffee and Wine Bar, and the rowdier sports bar feel of The Bluff. Several small parks are also located nearby, like Charles Davis Park, which is also the site of a community center.
Housing in the University district is primarily made up of modestly sized single-story detached homes, often in the cottage or Cape Cod style. Many were built as part of Memphis' post-war building boom, which also saw an increase in the footprint of the University itself. The typical home includes two to four bedrooms and one or two baths and sells from the mid-$200s to around $400,000. However, high-end homes can also be found for half a million or more.
University District Amenities
University of Memphis campus
Highland Avenue restaurants and nightlife
Charles Davis Park and Community Center
Memphis Country Club
Bring Your Blue Suede Shoes to Walkable Memphis
Memphis' reputation as the cradle of the blues and home to musical legends is well-earned. But Bluff City also deserves credit for its unique walkable communities, many of which are also considered among Memphis's best neighborhoods. Within a short stroll from these communities, residents can reach spots as diverse as the downtown business district, popular shops and restaurants, entertainment venues, schools, and so much more. With houses for nearly all price points and sizes, there's truly something for every would-be buyer in these eight walkable Memphis neighborhoods.