What to Know About Moving to Memphis, TN
Posted by John Quinn on Thursday, January 16, 2020 at 5:43 AM
By John Quinn / January 16, 2020
Comment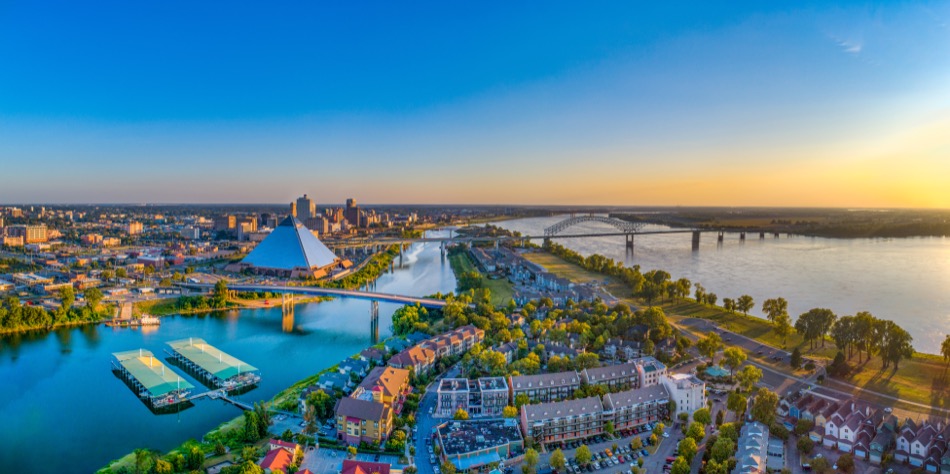 Those starting a new chapter in life might be interested in moving to Memphis, TN with the aims of new employment, higher education or just personal satisfaction. As the most populous city in Tennessee, there are numerous reasons to call this Shelby County community home. Here's what potential new residents should know before packing their bags and heading to Memphis.
The Cost of Living and Job Opportunities in Memphis
The cost of living in Memphis is approximately 18 percent lower than the national average, which makes the region highly desirable for individuals at all stages of their life. Median home values fall just under $100,000, and rentals average between $850-900 for two bedrooms in the city. Jobs are plentiful in Memphis, with major employers such as St. Jude Children's Research Hospital, FedEx and International Paper routinely hiring for a number of entry-level and advanced positions.
Memphis Schools are Popular Among Residents
From prekindergarten to college-bound students, Memphis has the scope of education well covered with over 290 public and private schools, many of which rank in the top 20 amid the state. Such institutions include the private Memphis University and St. Mary's Episcopal schools, as well as the public White Station High School which focuses on college prep for students. Of course, the University of Memphis is also a popular university selection nationally—both academically and educationally.
Activities Abound Year Round in Memphis
Thanks to the moderate seasonal climates, Memphis is an exceptional place to live for those who love indoor and outdoor adventure year round. Both the young and young at heart adore The Children's Museum of Memphis, which allows visitors to dig for dinosaur 'bones,' ride a giant carousel and much more. However, The 535,000-square-foot Pyramid at the Bass Pro Shop is a hit anytime, with an interactive wetlands museum, massive aquarium, a bowling alley, hotel and restaurant.
Head outdoors to the Memphis Zoo and view the rare giant pandas alongside 4,500 other animals and 17 engaging exhibits. Seeking an active outdoor adventure? Head out to Shelby Farms Park where thousands of acres await exploration. The park features horseback riding, 40 miles of trails, zip line experiences and a paintball zone. Feeling a bit quieter? Stroll through the Memphis Botanic Garden or Mud Island River Park for an in-depth experience with nature.
Memphis Has Amazing Music and Food
As the birthplace of soul and rock n' roll with a lot of country music credits, Memphis is a haven for music and delicious grub that keeps entertainers and their fans well-fed. Those seeking to revel in the days of nostalgia enjoy visiting iconic homes such as Graceland and exploring the rich history at Sun Studio, where countless legends got their start in the industry.
Beale Street in Memphis is noted as a National Historic Landmark and recognized as the 'Home of the Blues,' making it a top tourist attraction. However, there's always something lively happening here—most of the action always involves food and music—so one can't go wrong here. Beale Street is also home to over 100 barbecue restaurants, which is a top food choice for residents and visitors alike.
Sports Fans Love Memphis
Home to the Grizzlies, Redbirds and Tigers, Memphis has a bit of sport action for everyone. Pro sports and collegiate sports are revered here, so be prepared to choose sides if you love the game. NASCAR fans book tickets years in advance for the Memphis 150, and the Memphis International Raceway hosts autocross and drag racing events throughout the year.
As you can see, there are many great reasons to consider moving to Memphis, TN. With a lit bit of something for everyone, you have nothing to lose!