7 Lake House Must-Haves: Accessories to Make Your Waterfront Home More Fun
Posted by John Quinn on Thursday, December 1, 2022 at 11:55:39 AM
By John Quinn / December 1, 2022
Comment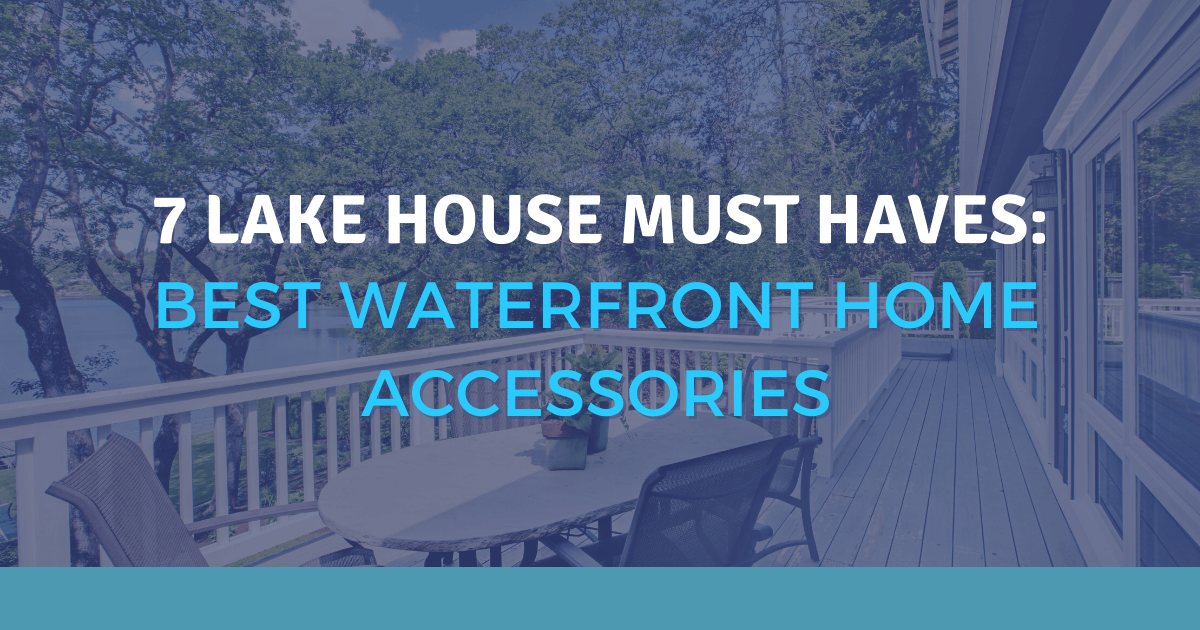 People buy waterfront homes for many reasons, and easy access to bodies of water is just one of them. Waterfront homes can encourage a laid-back and relaxing lifestyle. But outfitting and decorating a waterfront home may require a unique approach. People can make various choices, from the activities they want to do to how they enjoy the view. With these tips, homeowners will have some ideas that they can use to set up a waterfront home for a great time.
Enjoy Outdoor Games
Owning a waterfront home provides plenty of opportunities for outdoor recreation. Residents can enjoy games and other fun activities with beautiful water views. Popular outdoor games include:
Croquet
Cornhole
Volleyball
Tennis
Homeowners can purchase human-sized versions of popular tabletop games, such as chess, checkers, Connect Four, or Jenga. For games with balls that fly high into the air, it may make sense to build a net on one side to keep equipment from falling into the water.
Keep It Bright With Outdoor Lighting
Sufficient lighting is crucial for homeowners who intend to spend much of their time outdoors. The type of outdoor lighting that is most appropriate depends on the purpose. People should investigate options that are durable and able to withstand an environment with higher humidity, precipitation, or salt. Common outdoor lighting options include:
Solar lights along walkways
Low-voltage lighting for patios and decks
Exterior lighting for the home
Lighting should be generally discreet and adequately bright to minimize stumbling. Homeowners may want to install multiple types of lighting to customize based on the application.
Lounge on Patio Furniture
For spending time outside, patio furniture is a must. People can choose from various shapes and sizes, depending on the household size and available space. Ideally, homeowners should purchase furniture that can withstand the elements or have a place to move the furniture during inclement weather. Popular patio furniture options include:
Adirondack chairs
Lounge chairs
Benches
Couches
Coffee tables
Dining tables
Hanging chairs and hammocks may be an excellent alternative for outdoor spaces without a lot of hardscaping or a large porch.
Gather Around a Fire Pit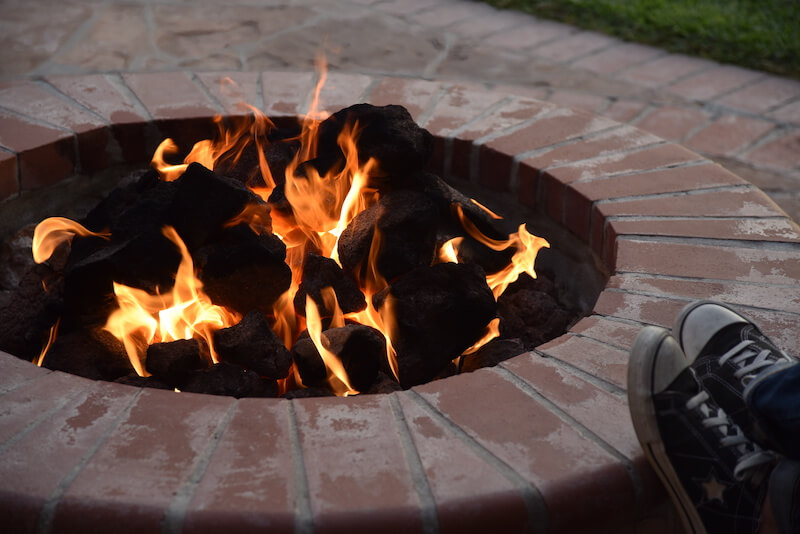 Many people think there is nothing better than sitting outside with family and friends around a fire pit. Fire pits can provide an easy and convenient heat source on cool nights and the option to roast marshmallows or cook a simple meal. Built-in fire pits require a surround of stone or concrete to keep the fire from spreading to grassy areas. For homeowners with limited space, or those who want to be able to move the fire pit, portable options are available. These choices may be less expensive than a permanent fire pit.
Bring the Outdoors In
A waterfront home provides many of the delights of natural surroundings, and many homeowners want to bring some of those elements indoors. People can tailor their design to their budget and the surrounding landscape. For example, adding local plants and flowers to the kitchen, bathroom, or living spaces may be an affordable option to add color and interest indoors. Homeowners can also go big, with large, floor-to-ceiling windows on the sides of the home with the best views. Enclosing a patio into a sunroom or conservatory can provide all-season access to waterfront views while protecting delicate plants from the weather.
Fishing Gear for Casting a Line
Spending a morning or evening on the dock with a fishing line and a friend can be a wonderful experience. The right equipment is vital. Fishing approaches depend on the body of water, but it's generally a good idea to bring the following essentials:
Rods
Fishing line
Bait
Lures
People can research the type of fish they are likely to find in the area and look for options that are more likely to result in a successful catch. For fishing in saltwater, homeowners may need to buy specialized fishing gear. For example, ocean fishing usually requires a longer rod, a heavy-duty spinning reel, and bait like shrimp or squid.
Get on the Water With Boat Accessories
For many, getting out on the water with a boat or other watercraft is the best way to enjoy a waterfront home. Homeowners should look into the guidelines for the body of water. Some allow motorized boats, while others may limit the types of watercraft. In all cases, people should confirm that they know how to operate the equipment in the water conditions they are likely to see. Paddling a kayak or rowing a boat across a quiet pond can be significantly different from using the same equipment on a lake or fast-moving river.
Start Decorating Your Waterfront Home Today
Many people see buying a waterfront home as a dream come true, whether it's in a riverfront neighborhood or a quaint beach town. Even if it takes years to plan, the result can be stunning. Although homeowners may know what the classic waterfront home aesthetic should be, many options exist. People can create a fun place to spend time on the water daily or build nice areas to relax and enjoy the views. By considering the common tools and equipment for a waterfront home, homeowners can get exactly what they want.