New Homeowner? Tools You Need To Get Started With Home Improvement
Posted by John Quinn on Thursday, May 17, 2018 at 9:12 AM
By John Quinn / May 17, 2018
Comment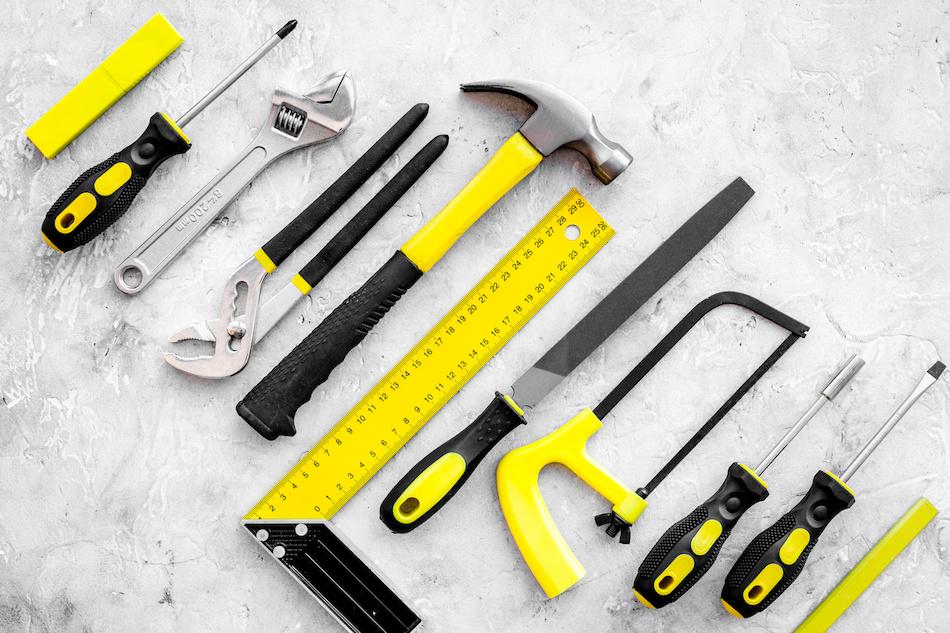 It's common for new homeowners who have just purchased a home to spend a lot of time making home improvements. To get those home improvements done, they need to have tools. Some new homeowners buy their tools as they need them, but others prefer to start with a small collection of useful tools to have on hand at all times. The following tools are helpful for homeowners who find themselves doing a variety of home improvement tasks, from painting to installing shelving and blinds.
General Tools to Keep Around the Home
The most basic tools that homeowners can own include:
Hammer
Nails
Screws
Screw drivers
Adjustable wrench
Pliers
These tools come in handy for a variety of tasks including installing pictures and blinds, putting up shelving, removing nails and doing a variety of other household tasks. In fact, many homeowners will own several different hammers of different weights and sizes, and multiple screw drivers to be used on different types of screws.
Plumbing Tools for Homeowners
Plumbing projects require their own tools. Plumbing wrenches are the best tools for gripping and twisting pipes. A basin wrench can be useful for a homeowner who must install a new faucet. Teflon tape can be used to seal the connection between two pipes. Having these tools on hand makes it easier to make basic plumbing repairs.
Painting Tools for Homeowners
If there's one thing that new homeowners spend a lot of time doing, it's painting. People who want to repaint the interior or exterior of their Rossville home should have on hand some basic painting tools. These tools include:
Roller and handle
Painting tray
Angled paintbrush
Flat edge paintbrush
Canvas drop cloth
With these basic tools, most homeowners can finish basic painting projects. Homeowners who want to paint multiple rooms or work with other family members on painting projects will want extras of all materials.
Miscellaneous Tools Homeowners Can Use
In addition to all of the tools that have already been named, many homeowners also find need for some miscellaneous tools. These tools include:
Sandpaper
Needle nose pliers
Allen wrench
Wire cutters
Snips
Extension ladder
Having these tools around the house can help with a variety of projects, from installing shelves to tightening fixtures, sealing up the home and repairing the exterior.
If you're a new homeowner who would like to complete your own home improvement projects, start by purchasing the right tools. To find out more about the kind of tools that can be useful when you own a home, speak with a contractor or handyman.