Open Houses: New Ways for Sellers to Take Advantage of This Traditional Marketing Technique
Posted by John Quinn on Tuesday, November 15, 2016 at 10:39 AM
By John Quinn / November 15, 2016
Comment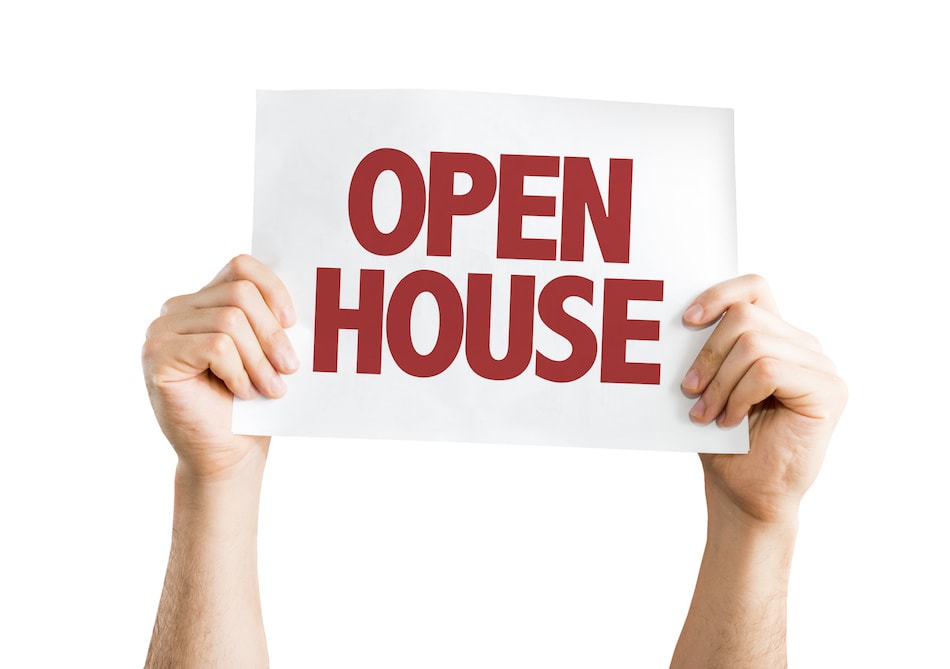 Historically, one of the most common ways for sellers to draw local attention to the home they are selling has been to hold an open house. But in today's more technology-driven real estate market place, some sellers may be thinking that this type of traditional marketing technique is no longer feasible. Instead, however, technology and other newer marketing techniques can actually be used in conjunction with holding an open house to create a more complete marketing strategy and get homes sold more quickly.
If you are currently selling a home, or plan to do so in the future, consider using some or all of these advanced open house tips to help make your search for the perfect buyer faster and easier.
Time Open Houses for Maximum Exposure
While Sunday afternoons have long been the market standard for holding an open house, you may feel free to choose another timeframe if doing so is likely to increase your exposure to buyers. For instance, if your street or neighborhood routinely sees more traffic on a different day of the week or there is an event being planned near you that is likely to attract potential home buyers, you may want to time your open house to take advantage of this increased traffic. Having your real estate professional make an open house happen when several other homes of similar value are being held open in your area can also help maximize buyer traffic.
When deciding on the date and time, however, be sure to avoid choosing a time or date when another popular event is being held that might negatively impact the attendance for your open house, such as a major sporting event.
Consider Professional Staging
Open houses that attract good potential buyer prospects are the ones that go the extra mile to grab and hold attention. For this reason, having your home professionally staged can be well worth the investment in some cases - like in extremely competitive markets. Professional staging experts who work within the real estate industry understand what area buyers hope to find in the homes they view and how to best capture that interest through targeted staging techniques.
For instance, if your home is perfect for entertaining, staging it to make sure that buyers can instantly recognize this benefit and picture themselves hosting dinners and parties there is a great way to add even more appeal to your home.
Use Technology for Lasting Appeal
To make the most of your investment in professional staging services, consider also scheduling professional photography for future marketing purposes to take place immediately before or after the open house. Pictures and high definition video of a professionally staged home will stand out and help highlight your home's value when used online or in brochures and ads. In addition, your real estate professional can use this type of high quality video to target specific buyer prospects they may come into contact with after the open house or share when networking with other real estate agents.
Utilize Social Media Wisely
Traditional open houses once depended solely on invitations, signage and newspaper ads to attract buyer interest. Today's more modern open houses have the advantage of social media to help create marketing appeal. Facebook, Twitter, Instagram and other social media platforms help sellers reach out to a much wider base of interest and attract a larger number of potential buyers.
Remember to Invite the Neighbors
When planning your open house, remember to put the neighbors on the guest list and have your real estate agent invite them well in advance. Inviting neighbors in this manner is a great way to create goodwill and help prevent potential complaints about parking or traffic issues during the event, as well as get the word out to more potential buyer prospects. Inviting the neighbors may bring in even more potential buyers because your neighbors may have friends, relatives or co-workers looking for a home just like yours.
A great open house requires careful planning to ensure maximum interest. By working closely with your real estate agent and using modern techniques like these, you can make your open house part of a proactive marketing plan that will help attract more buyers while helping your home sell faster and for the best possible price.