Outdoor Activities in Memphis: Enjoy the Trails, Parks & More
Posted by John Quinn on Friday, July 8, 2022 at 9:06 AM
By John Quinn / July 8, 2022
Comment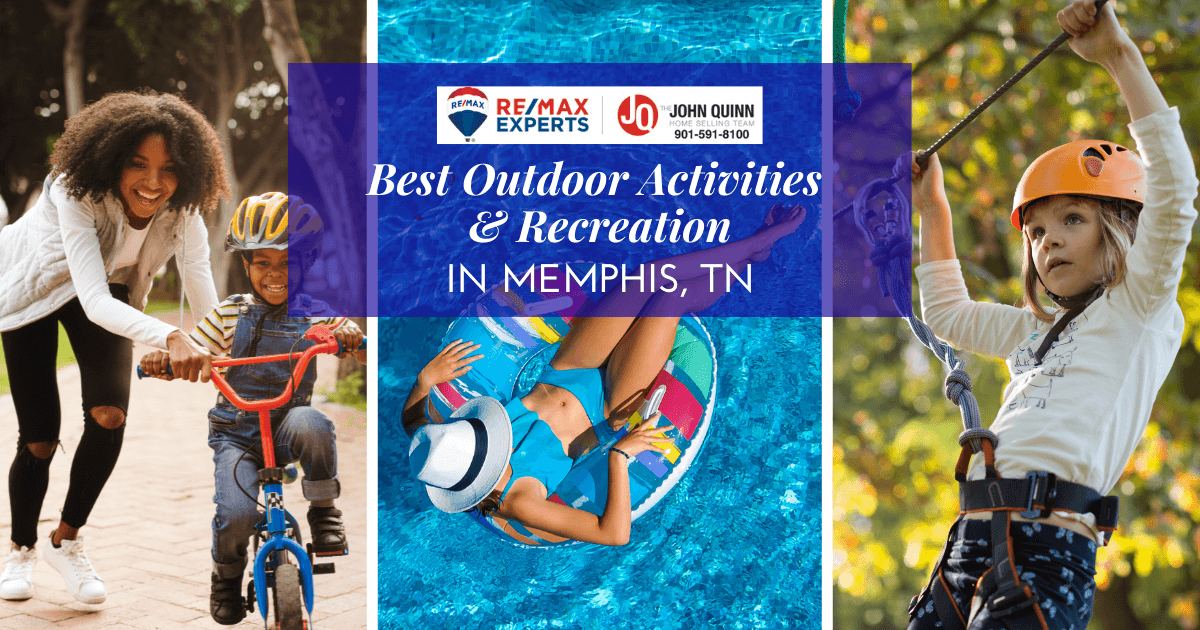 Known as the Home of the Blues and the Birthplace of Rock 'n' Roll, the city of Memphis holds a special place in the hearts of music lovers. However, those new to the area may underestimate other community amenities and all the fun things to do in Memphis. For example, as a mid-south city, Memphis has warmer winters than places up north. The proximity to the Mississippi River also provides some great locations for waterside fun.
The warmer weather and access to water both make Memphis a great place for fresh-air pastimes. Read on to discover the exciting outdoor activities one can find throughout Memphis, Tennessee.
Water Recreation in Memphis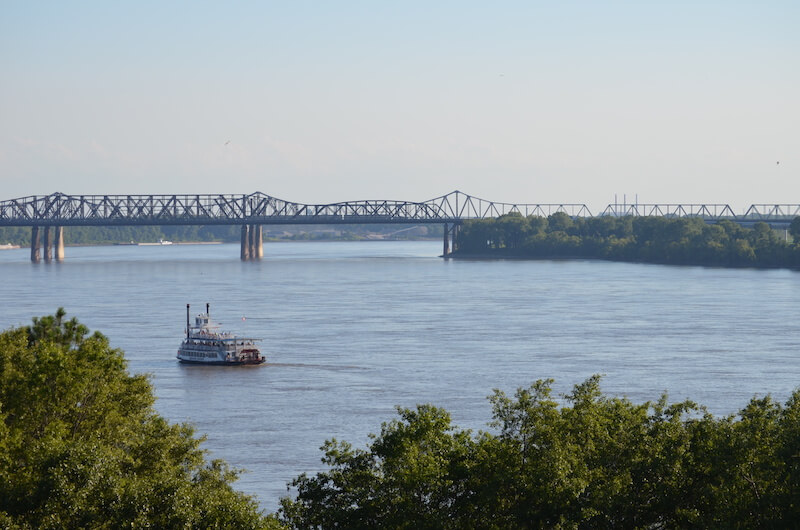 As part of the southern US, Memphis has great outdoor wet fun opportunities. Just remember, the Mississippi itself is too dangerous for activities outside a boat.
With school out during summer, kids will often be the first to hint that it is time to play in the water. Memphis has at least four splash parks, providing lots of small fountains and softer surface areas, allowing young people to run and frolic as much as they like.
Nuber YMCA has an outside pool and offers swimming lessons. Additionally, Memphis Jewish Community Center has an outdoor pool, splash park, lazy river, and baby pool. Both options have long-term memberships for those who would like to visit frequently.
Those who prefer more natural water should consider one of the area's many lakes or rivers. Kayak Memphis offers guided tours on the water for $65 per person. Ghost River Outfitters is another place to rent canoes, kayaks, or other gear. Enjoy the water from the shore by visiting Mud Island Park. Walk along the park's shoreline, or visit the museum or amphitheater.
Memphis Hiking & Biking Trails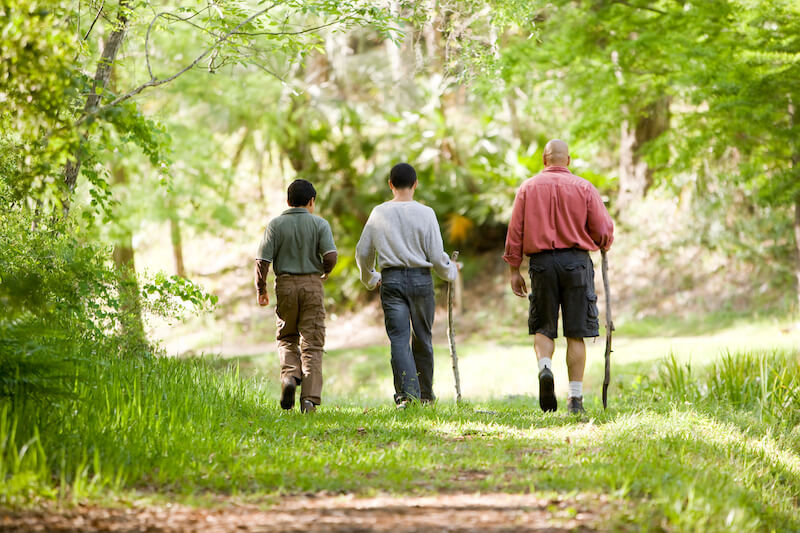 Memphis offers multiple trails great for walking, running, or biking. Be sure to visit in various seasons to get the full effect of the environment.
The Tour De Wolf Trail is rated moderate and generally takes under two hours to complete. Organized as a loop, it is about 5.6 miles long and involves an elevation gain of 278 feet. Visitors will also likely see horseback riding and fishing in the vicinity. Those looking for more of a challenge may want to consider the Wolf River Trail, including the Blue, White, and Yellow loops. At 12.5 miles, it is a moderate challenge that takes almost four hours.
Those searching for shorter trails may want to try the 1.4 mile-Limestone Loop. The path has a good mix of forests, paved roads, and artwork for those who want to escape the everyday city. Additionally, the Hyde Lake Loop is 2.4 miles and rated easy. The route has minimal elevation and is popular with runners and bikers.
Pet owners will probably be fond of the Shelby Dog Park Loop. At 1.9 miles, it takes about 38 minutes to complete as long as dogs don't get too distracted. Dogs are allowed off-leash in some areas. Most Memphis trails allow dogs on leashes.
Memphis Parks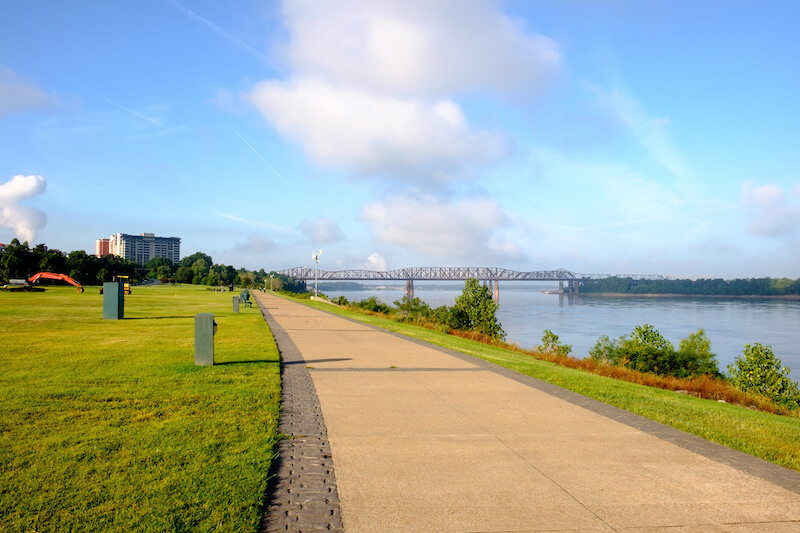 Public parks are the cornerstone of outdoor fun. Memphis commits to providing unique neighborhood parks without exploring far from home.
At 4,500 acres, Shelby Farms Park is one of the most comprehensive urban parks in the nation. In addition to more than 40 miles of trails for hiking enthusiasts, it also has nearly 20 bodies of water. The youngest kids will find two huge playgrounds, including one part of a water park. Almost any outdoor activity is hosted here, including zip lines, paddle boats, and fishing.
Closer to home, Overton Park is right in Midtown Memphis. At around 342 acres, it is still one of the largest parks in the city. Enjoy the free concert series in the summer, or let the kids play on Rainbow Lake Playground. Overton Park's Old Forest is a must for tree lovers, with many century-old titans and wild creatures.
On the more traditional end of urban parks, Tom Lee Park is close to downtown Memphis. The park allows excellent views of the Mississippi River and hiking trails. Exercise lovers will also find several exercise stations, a soccer field, and volleyball courts.
As mentioned earlier, Mud Island River Park is a popular destination just a short walk away from downtown Memphis in the Harbor Town District. Essentially an island that sprang up in the Mississippi River, there are numerous ways to relax a day away, either in the onsite museum or along the installed river walk. Visitors have 52 acres to explore outdoors via bike paths, paddle boat rentals and even via 'air' on the monorail. Special concerts in the Mud Island amphitheater attract top names in the industry, making their concerts must-see events.
Golf Courses in Memphis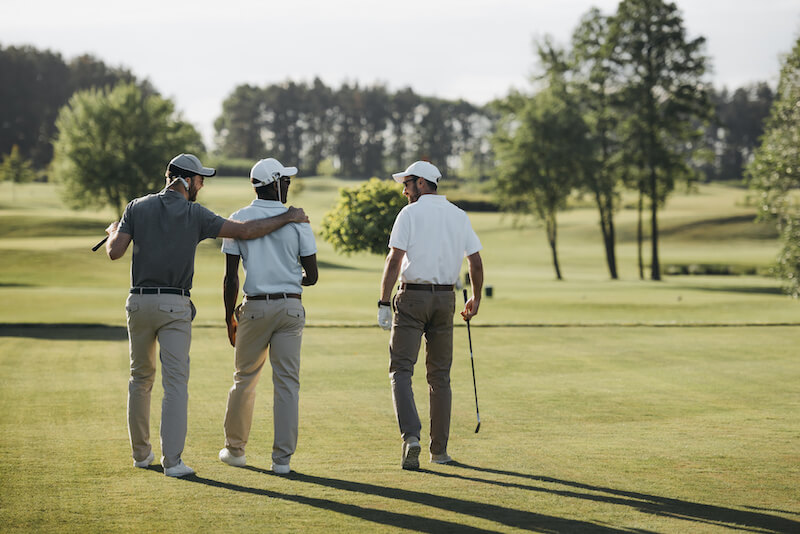 Looking to spend a few hours on the greens? Nothing defines a weekend better than beginning Saturday with nine or 18 holes in the morning. Memphis has a few excellent golf courses that can introduce novices or challenge the pros. Either way, spending the day enjoying the fresh air makes this an ideal time for the game.
The Links at Galloway is a public course located right in the city. Holding a par of 70, it has 18 holes over 6,000 yards. Playing an 18-hole course starts at $18 on weekdays, and the facilities include a snack bar, lessons, and a shop. Another municipal course, The Links at Audubon, has 18 holes and a par of 70. This course is near the University of Memphis.
Veterans in the area may want to visit the All Veterans Golfplex. Managed by Memphis Vietnam Veterans Organization Chapter 1113, this is a 9-hole course with a par of 31.
As for private clubs, Windyke Country Club has two courses. One is the 18-hole East course which is more than 7,000 yards and par 72, and the West course, just over 6,800 yards but also par 72. Full-family memberships start at $2,300 with dues of $385 per month. Both courses are included, as well as a swimming pool and many other amenities.
Other Memphis Outdoor Activities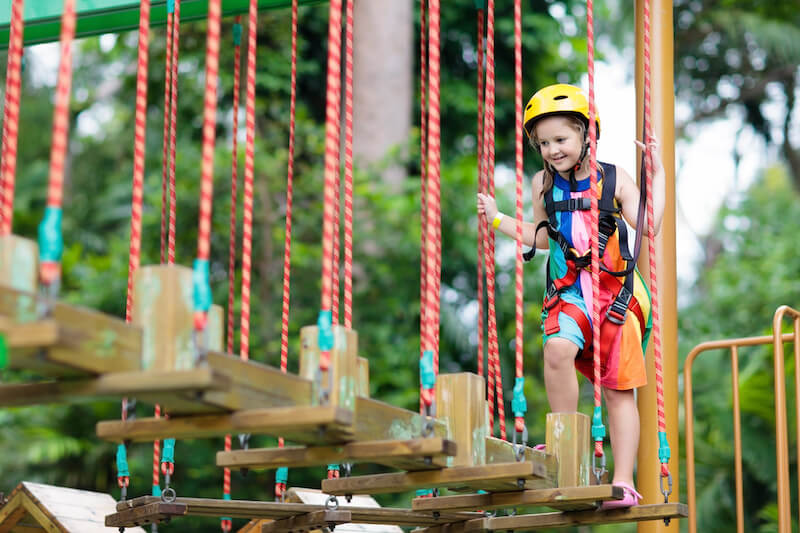 Outdoor fun doesn't always have to be traditional and organized. Sometimes fresh air events or spontaneous activities can help with relaxation and stress relief. Memphis has a few unique excursions that happen outdoors. As mentioned above, Shelby Farms Park has a few distinctive features.
Treetop Adventure
Treetop Adventure includes a 620-foot zipline and tree-to-tree crossing challenges. Tickets for adults start at $60, with those aged 10-15 for $10 less. Wait until dark to try the Nights at Height course. The park also includes Axe Throwing and a Gorilla Golf course that combines golf with natural forest obstacles.
Memphis Botanic Gardens
If you're on board with embarking on nearly 100 acres of the finest outdoor grounds in Memphis, then there's no better place to go than the Memphis Botanic Gardens. Tickets start at just $12, and the park is open until 6 p.m. There is a gorgeous Japanese garden, a shade garden, and a giant playground-style garden called "My Big Backyard" for kids to enjoy. Check out the Alice Adventures at the Garden exhibit for Alice in Wonderland-themed plant sculptures. Come back after Thanksgiving for the winter wonderland version. Visit the grounds during lunch and eat on the outdoor terrace of Fratelli's Cafe.
Lichterman Nature Center
For those interested in nature, go to east Memphis for the education of a lifetime at the Lichterman Nature Center, where 65 acres of nature and information await. Outdoor lovers come to this special place for the lake, the forest and meadows, and the influx of animals amid the Backyard Wildlife Center. As an official arboretum, prepare for exhibits that exceed your expectations. Boardwalks on the property take visitors up to two stories for canopy views of the natural habitat.
Dixon Gallery and Gardens
Head to East Memphis to the Dixon Gallery and Gardens for an afternoon at one of the city's finest estates. Today, it is home to an impressive museum with works by masters like Pisarro, Degas and Monet. Beyond the doors is a stellar garden that offers more than just beautiful flora. From spring to fall, there are regular picnics and special concerts guests can attend for free! Admission to the museum proper is optional on Tuesdays, where visitors are asked to 'pay' what they can.
Discovery Park of America
Enjoy a day of outdoor adventures—50 acres of them—just beyond the Memphis city limits at Discovery Park of America in Union City, TN. Developed by a local philanthropist, the site features multiple indoor and outdoor exhibits showcasing the region's history, science, transportation and agricultural developments. There are hours on end of exploration to be done at Discovery Park of America, and tickets are just $19.99 for adults and $14.99 for kids between 4 and 17.
Putt-Putt Fun Center
Putt-Putt Fun Center is another option to consider. The facility includes bumper cars, laser tag, and go-karts. Throw a birthday party or family reunion to get everyone in on the incredible fun.
Fun in the Sun in Memphis
Memphis has warm weather year-round, which means plenty of fresh-air fun and relaxation opportunities. Whether on vacation or moving to Memphis, this city is a great place to play outside. Put on your walking shoes and head to any of these locations for a mini respite with nature.