Top Outdoor Activities in Memphis, TN
Posted by John Quinn on Thursday, May 7, 2020 at 9:06 AM
By John Quinn / May 7, 2020
Comment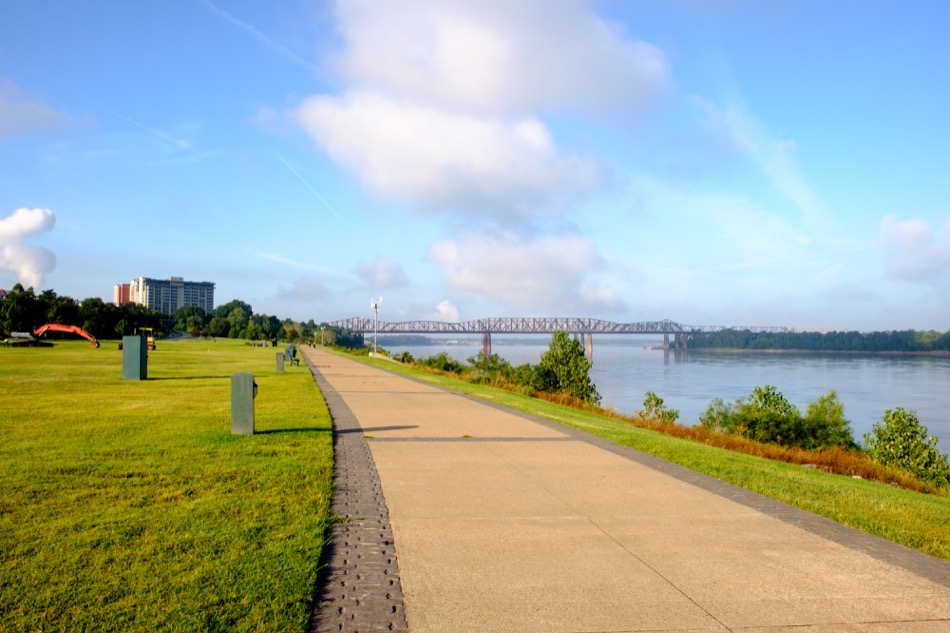 Outdoor activities in Memphis are generally a safe bet any time thanks to the glorious mild temperatures. This friendly community gives locals and visitors alike numerous ways to spend the day connecting with Mother Nature whether a solo outing is on the agenda or the family will be in tow. Let's look at some top Memphis outdoor attractions that keep people coming back for more.
Discovery Park of America
Address: Discovery Park of America, 830 Everett Blvd, Union City, TN
Enjoy a day of outdoor adventures—50 acres of them—just beyond the Memphis city limits at Discovery Park of America in Union City, TN. Developed by a local philanthropist, the site features multiple indoor and outdoor exhibits showcasing history, science, transportation and agricultural developments of the region. There is literally hours on end of exploration to be done at Discovery Park of America, and their unlimited passes at $25 for kids and $50 for adults are the best deal in town for a year worth of visits.
Dixon Gallery and Gardens
Address: Dixon Gallery and Gardens, 4339 Park Avenue, Memphis, TN
Head out to East Memphis for a visit to the Dixon Gallery and Gardens for an afternoon at one of the city's finest estates. Today, it is home to an impressive museum with works by masters like Pisarro, Degas and Monet. Beyond the doors is a stellar garden that offers more than just beautiful flora. From spring to fall, there are regular picnics and special concerts guests can attend for free! Admission to museum proper is optional on Tuesdays, where visitors are asked to 'pay' what they can.
Mud Island River Park
Address: Mud Island River Park, 125 North Front Street, Memphis, TN
Just a short walk away from downtown Memphis in the Harbor Town District is a gem locals call Mud Island River Park. Essentially an island that sprang up in the midst of the Mississippi River, there are numerous ways to relax a day away either in the onsite museum or along the installed river walk. Visitors have 52 acres to explore outdoors via bike paths, paddle boat rentals and even via 'air' on the monorail. Special concerts in the Mud Island amphitheater attract top names in the industry, making their concerts must-see events.
Lichterman Nature Center
Address: Lichterman Nature Center, 5992 Quince Rd, Memphis, TN
Go to east Memphis for the education of a lifetime at the Lichterman Nature Center, where 65 acres of nature and information await. Outdoor lovers come to this special place for the lake, the forest and meadows, and the influx of animals amid the Backyard Wildlife Center. As an official arboretum, prepare for exhibits that exceed your expectations. Boardwalks on the property take visitors up to two stories for canopy views of the natural habitat.
Memphis Botanic Garden
Address: Memphis Botanic Garden, 750 Cherry Road, Memphis, TN
If you are on board with embarking on 100 acres of the finest outdoor grounds in Memphis, then there's no better place to go than the Memphis Botanic Garden. There is a gorgeous Japanese garden, a sensory garden, a herb garden and a giant playground-style garden called "My Big Backyard" for kids to enjoy. During holidays and special events, the backyard is where families flock for entertainment, ranging from concerts under the stars and group picnics on the lawn.
With so many fantastic outdoor activities in Memphis, put your walking shoes on and head to any of these locations for a mini respite with nature.