5 Popular Countertop Styles for Modern Homes
Posted by John Quinn on Thursday, January 9, 2020 at 8:10 AM
By John Quinn / January 9, 2020
Comment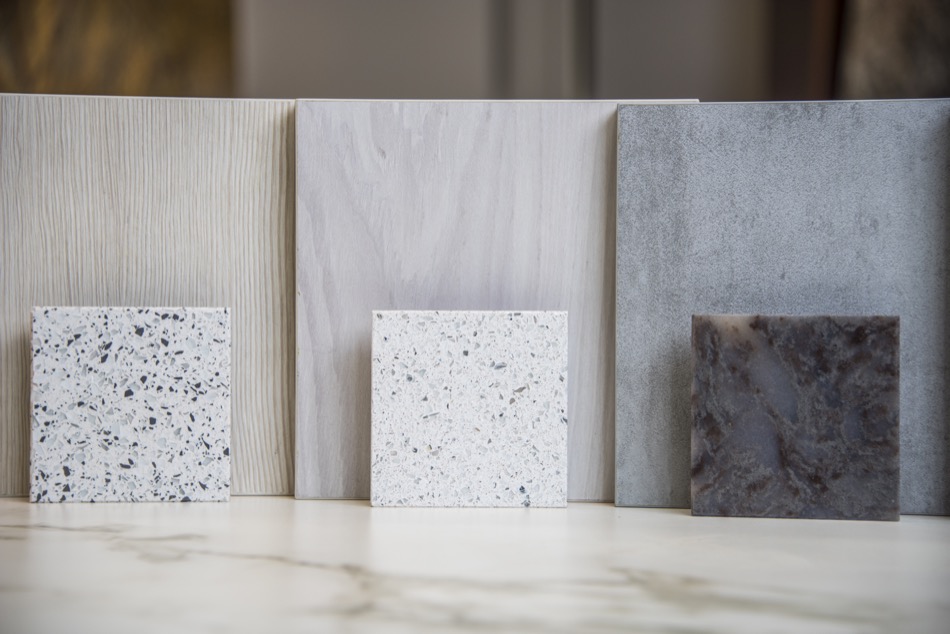 The majority of Cordova homeowners today are seeking to get rid of countertop materials like laminate and solid surfacing, which are affordable, but not exactly highly resilient or high on the ROI scale. With an eye on the bottom line and a quest for creating attractive counters, these five modern countertop materials are catching the attention of numerous homeowners.
1. Quartz Countertops
Commonly called engineered stone, quartz countertops resemble natural stone and are crafted from over 90% quartz crystals with resin and color additives. Eco-friendly and resilient to heat, cuts, abrasions and cracking, quartz countertops make a great addition to any bath or kitchen. It's available in an impressive array of neutral and vibrant tones and textures resembling marble or granite. Beyond occasional chips and the need to reseal periodically, quartz is a solid counter material choice.
2. Recycled Glass
Also known as crushed glass countertops, there's much to be said for the attractive and contemporary look of recycled glass materials for use in kitchen and bath areas. Homeowners can opt for finely crushed glass, large shards or solid surface styles to customize a unique look and complement their personal design style. Recycled glass countertops are resistant to heat, scratching, cuts and stains, but those benefits come at a premium price. Expect to pay between $50-$75 per square foot for materials alone, and prepare to pay a good bit for a professional installation specialist.
3. Stainless Steel Kitchen Countertops
Those seeking a retro or contemporary look from a clean and impact-resistant countertop material will find stainless steel is a good all-around choice. Homeowners wanting to go back in time or move forward with trending stainless counters will discover stainless material blends in well with most types of lighting, fixtures and accents both modern and retro. While it's more often used in kitchens to complement stainless steel appliances, these counters are making appearances more in contemporary bathrooms. Top interior designers and home decorators expect stainless steel to remain popular with homeowners and buyers for many years to come.
4. Butcher Block Kitchen Counters
One of the oldest materials known in early domiciles, wooden butcher block countertops are making a resurgence in the home design scene. Ideal for busy kitchens where residents don't want to be hyper-concerned about 'messing up' the counters with knives, constant sanitizing, heavy use, etc., cooking fanatics are drawn to this material. Surprisingly, butcher block styles are cropping up in rustic-style bathrooms.
Environmentally conscious consumers revel in the fact butcher block is crafted from reclaimed wood, and the fact dings and scratches can easily be sanded out and repaired. These counters can be varnished with natural or colored stains, and can become focal points when utilized in conjunction with alternate surfaces like granite or quartz.
5. Granite Countertops
Granite is predicted to remain a top choice for high-end homeowners looking to spruce up kitchens and baths while ensuring a solid ROI. Granite countertops are unique accent materials with interesting veins and a wide range of color options. These are rather expensive counters, but granite holds up well to most stains, hot pans and minor scratching. Available in matte or polished finishes, busy homes should consider regular sealing regardless of choice.
Choosing the right countertop materials for the home deserves serious contemplation. Consider bringing home some samples from a local dealer to 'test out' how they look and feel before committing to a particular style.