Popular Flooring Options: A Guide
Posted by John Quinn on Thursday, November 30, 2017 at 8:47 AM
By John Quinn / November 30, 2017
Comment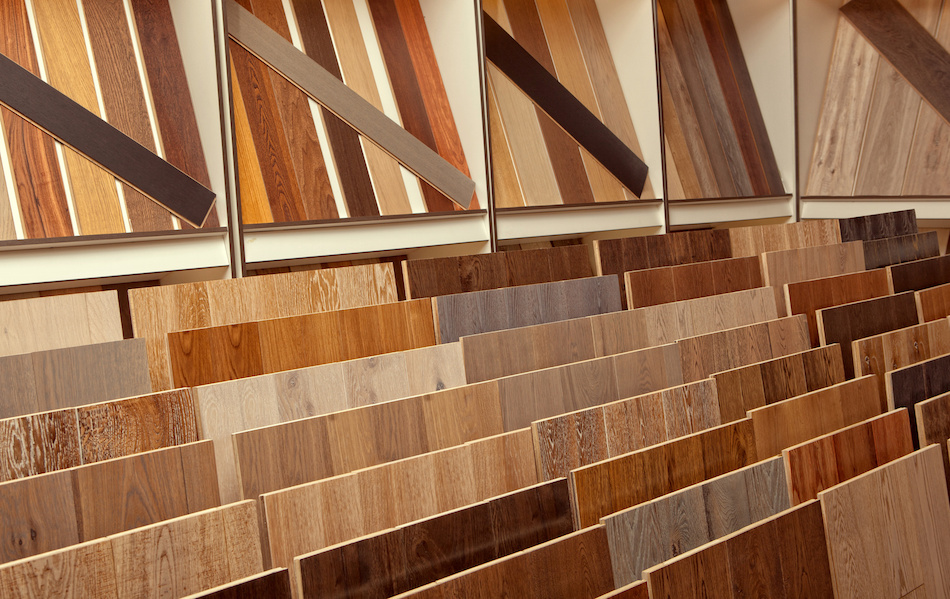 Thinking about installing new flooring in a home? These days, there are a lot of options beyond just hardwood and carpet. If the flooring in your home is in need of replacement or if you just feel like it's time to remodel, here is a brief guide to a variety of the different flooring options available on the market to help you decide which one is best for your Hernando home.
Hardwood
Hardwood floors are a classic option that look elegant and prove easy to clean should anything spill on them. However, hardwood is a pricier option, with costs ranging from $3-12 per foot. Although homeowners will pay more for hardwood floors, the addition may also add value to their home when it comes time to sell, so it can be a good tradeoff for some people.
Tile
Tile is a versatile flooring option that can fit a wide array of both styles and budgets with prices coming in anywhere from $1-20 per foot, which makes it appealing. It's also durable, so scratches won't be common, and cleaning is easy. However, because it's tile, it can be difficult to replace should it ever be damaged, and it can be very cold to walk on while barefoot, which can be unpleasant depending on the climate.
Vinyl
For those who want to keep costs low, vinyl is a respectable choice at $1-5 per foot, not including installation. Unlike tile, vinyl is easy on feet, so people with arthritis or other mobility issues may have an easier time walking on it. However, vinyl can be fragile and rip and dent easily, so homeowners need to be careful when moving furniture or allowing large pets like dogs to run around on it.
Carpet
Another popular option for homeowners is carpet. It's soft, which makes it easy and quiet to walk on, and it comes in all styles and colors so it's easy to match it to any room. Unfortunately, carpet is one of the easier flooring options to stain, and it can cause issues for people with allergies because of its tendency to hold in dirt and dander. Carpeting usually costs around $2-5 per foot, but because it's so widely available at large home improvement stores, it's easy to find sales to get it cheaper.
Cork
Cork floors can be an alternative to softer flooring options like vinyl and carpeting, and it can be a good option for environmentally conscious homeowners because it's a natural material. However, because it's natural, it's known to fade in sunlight after continued exposure, and like vinyl, it's easily damaged by furniture. Cork costs around $2-8 per foot without installation.
Bamboo
Like cork, bamboo floors can be appealing to eco-friendly homeowners because bamboo is a highly renewable resource. It also shares a similar price tag of $2-8 per foot, so bamboo can be a good substitute for someone who wants wood floors but can't afford the price tag of hardwood. Unfortunately, bamboo does have its drawbacks in that it can be damaged fairly easily because bamboo isn't a hard wood like oak or other hardwood flooring options.
Linoleum
Linoleum may make some people think of their grandparents' home, but it isn't completely out of style yet. At $2-5 per foot, it's an affordable option that shouldn't require much extra maintenance other than the regular sweeping. One of linoleum's downfalls, however, is that it has a tendency to yellow over time, and it can be susceptible to moisture and shouldn't be used in rooms like bathrooms and laundry rooms where it can be exposed to water.
These are some, but not all, of the different flooring options available on the market for homes. When deciding on which one to go with, be sure to ask a sales associate for their opinion as well—they may have insight that wasn't mentioned here.