Most Popular Floor Plans for Homes Across the US
Posted by John Quinn on Wednesday, October 23, 2019 at 6:29 AM
By John Quinn / October 23, 2019
Comment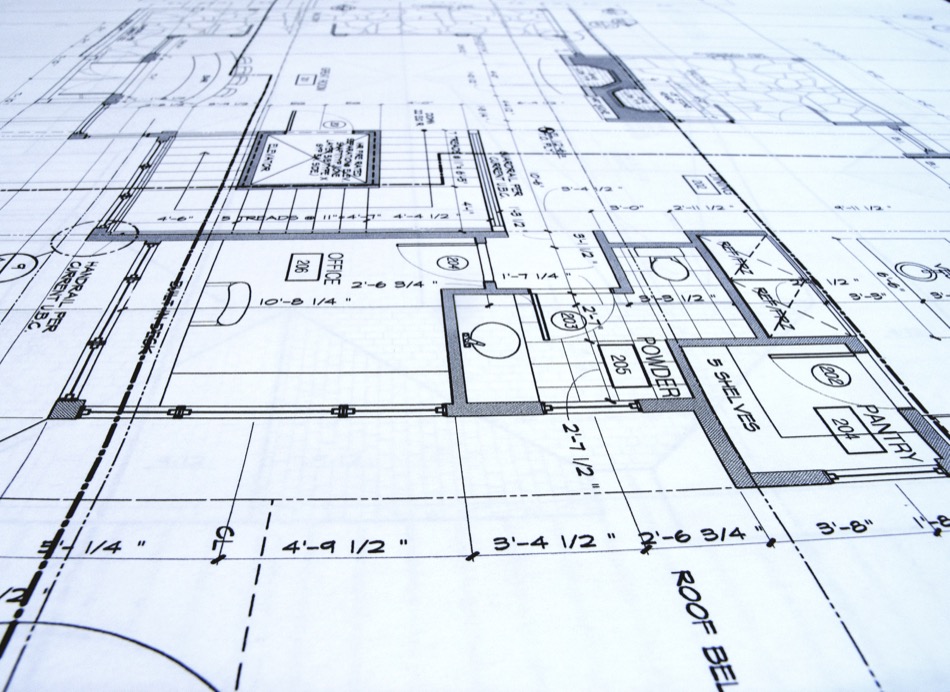 When buying a home in the United States, it is common to come across dozens of floor plan options. To streamline the home buying process, Bartlett home buyers can explore all the different floor plans ahead of time. That way, they know just what they are looking for and can find the perfect property without as much searching. Getting started is easy. Just use this guide to learn about the most popular floor plans for homes across the U.S.
Upright and Wing
Developed in the mid-1800s, upright and wing houses have two distinct sections. The upright section is usually 1.5 to 2 stories tall with the living room on the bottom floor and bedrooms above. The wing section is just one story and typically includes the kitchen and an additional living room or bedroom.
Through the years, this design has changed a bit as builders moved the kitchen from the front to the back of the house. Across all design changes, this architectural style has retained its quaint covered front porch and small back deck.
Bungalow
A minimalistic take on the beloved Craftsman-style house, the Bungalow style makes great use of a little bit of space. The design kicks off with a wide covered front porch with stately columns along the front.
At the inside, this home style uses an open floor plan with the living room, dining room, and kitchen all connected. Depending on the number of bedrooms in the home, there may be just one hallway off the combined living spaces. This home style is typically just one story, though two-story models are available in many areas.
American Foursquare
In the 1890s, the American Foursquare home style came on the scene in response to the flashy Victorian styles of the time. Putting function in front of form, these boxy houses put a lot of floorspace into a small footprint, making them a great choice for dense urban areas.
Across 2.5 stories, each floor has four square rooms and a center dormer. Along the front of the house is a large covered porch with a big set of stairs leading up to it. Although relatively simple in design, this floor plan has amazing staying power due to its function and efficiency.
Dogtrot
The Dogtrot house was designed to keep households in hot climates as cool and comfortable using an open central breezeway. At either side of this open hallway lies at least one primary living space and one bedroom. The front of the house has a long covered porch adorned with decorative railings and stout columns.
Slightly enclosed variants of this home design still exist in many urban areas across the country. Historic dogtrot houses are also available in select locations, especially throughout Louisiana.
Ranch House
In the 1920s, the Ranch House was developed with an open-concept floor plan that sprawls across a single story. Although this style started out with simple design details, many eye-catching features were added in later years, such as:
Cathedral ceilings
Sunken living rooms
Imaginative landscapes
Although designers made this home style using wide open spaces as inspiration, many ranch-style homes ended up in well-populated suburban areas. They can also be found on farmland, however, as it is a functional and attractive floor plan that works in many different areas.
Art Nouveau
Putting art and décor above all else is the art nouveau style of houses, which became popular in the late 1800s. Every last element is built to impress and delight the senses, making it easy to fall in love with these homes at first glance.
Curves and asymmetrical shapes are common across its two to three stories of space. A typical art nouveau house has a:
Curved living room just past the front entry
Sweeping staircase dramatically leading upstairs from the living room
Long hallways leading to the many sprawling rooms
Multiple porches at the front and back of the home
Dramatic entryways are an important part of this floor plan, as are mudrooms at the back of the house.
With these popular floor plans in mind, homebuyers can much more easily navigate the local real estate market and find their preferred home design. They can then focus on putting in the best offer and completing the purchase of their dream home.