Questions to Ask When Designing an Outdoor Living Space
Posted by John Quinn on Wednesday, November 22, 2017 at 3:50 PM
By John Quinn / November 22, 2017
Comment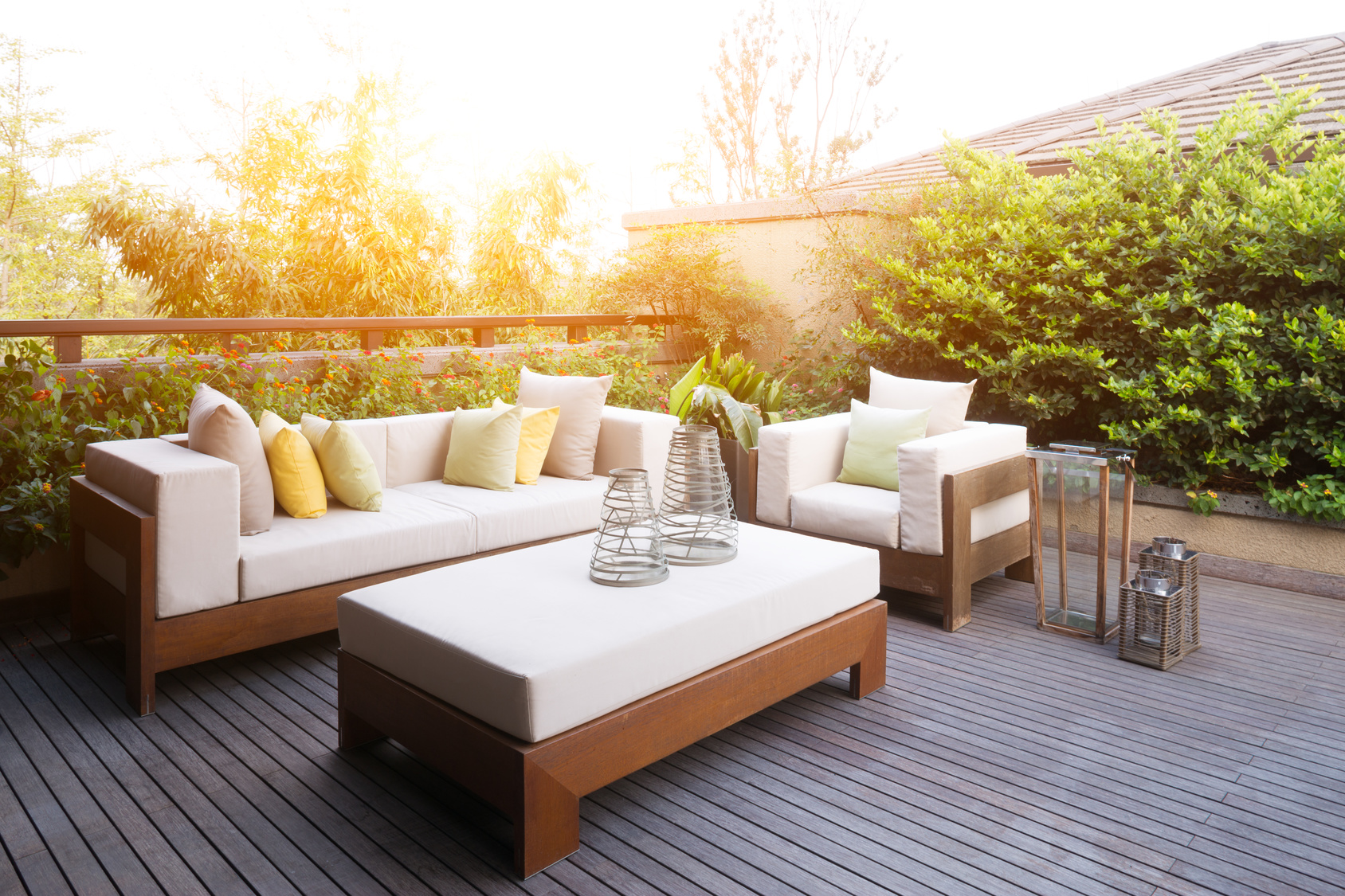 An outdoor living space can be an excellent addition to a home, whether it's for entertaining or for relaxing in the sun after a long day, or simply to add value to your home in preparation to sell. However, there's a lot of planning that goes into designing an outdoor space that shouldn't be taken lightly. Here are questions every homeowner should be able to answer about their desired space before leaving the drawing board.
How Much Space is Available, and How Much Are You Willing to Use?
The homeowner needs to take into account how much of their yard they're willing to commit to a living space. Some homeowners may not want to get rid of their entire lawn and gardens, so depending on the size of the yard, this could cut deeply into how much room can be used for the outdoor living space, which may restrict what can be done with it.
How Much is the Budget?
Whenever starting a big project like building an outdoor space, the budget is key. How much money is available will directly impact what the homeowner is able to do with the space, so they must know how much they have available to work with. When setting a budget, the homeowner should research the cost of what they want, compare it with how much money they're willing to spend, and choose an appropriate budget.
How Much Will the Space Be Used?
An outdoor living space may cost thousands of dollars once everything is said and done, so homeowner need to ask themselves how often they plan on using the space. Will it be every day? Only when the weather permits? Maybe a few times a month to entertain friends? Asking these questions may also help decide what the space's budget to be so the homeowner doesn't spend too much money on a space that won't be used very often.
Will it Be Professionally Installed or DIY?
Both hiring a professional contractor and going the do it yourself route can be appealing to different homeowners for different reasons, but one will inevitably be a better choice over the other. The homeowner should decide if they're up for the DIY challenge, and if so, if they have the skills needed. Otherwise, it's time to call a professional and get a price estimate.
What Will the Space Be Used For?
The entire purpose of creating an green outdoor living space is to use it for something. Whether it's cooking meals on a grill or having a new place to entertain guests on nice nights, the homeowner needs to decide what they want to use the space for. Will it have just one use, or will it have several different purposes?
How Difficult Will Upkeep Be?
One aspect of outdoor living spaces many people overlook is the upkeep they take. A pool may sound like a wonderful addition to a yard on paper, but the homeowner has to be prepared to perform regular maintenance such as buying chlorine, opening it, closing it, cleaning filters, testing and maintaining the water's pH level, and more. Outdoor living spaces need special attention that indoor spaces don't, so homeowners need to take everything they want into consideration while planning so they don't run into any unexpected troubles performing routine upkeep later on.
An outdoor living space can be an excellent addition to any Germantown home, but homeowners need to make sure they're prepared for all aspects of it. When planning a space, be sure to ask all of these questions to make the process run smoothly and avoid any surprise problems later on.