Reasons to Hire a Professional Photographer for Your Home Sale
Posted by John Quinn on Wednesday, May 15, 2019 at 11:35 AM
By John Quinn / May 15, 2019
Comment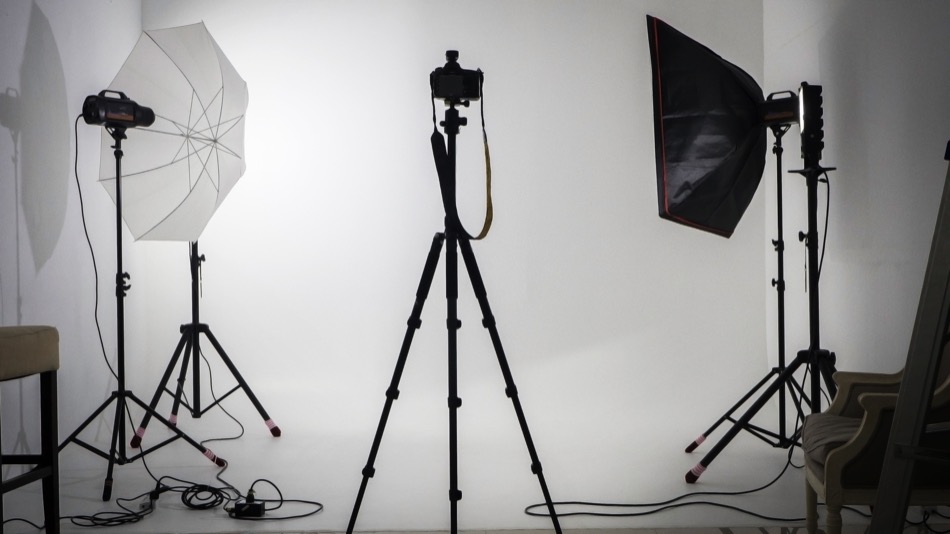 When selling a home, the photos of the home are typically the first thing a buyer sees. Before they even find out how many bedrooms it has, their eyes are drawn to certain corners of the home and facets of its construction. Amateur photographs can make a home look cheaper than it is, which can, in turn, lower the quality of offers across the board.
A professional real estate photographer does more than take a few snapshots. They understand how the dimensions, shadows, and colors will affect the buyer. A professional uses contrast and lighting to evoke a feeling or mood of the viewer, which can cause them to instantly feel attached. To create a better connection to the home, see why it's worth it for a buyer- or their real estate agent, to hire rather than DIY.
More Money
Most home sellers are tempted to take their own pictures because they want to save money. But if the buyer can't picture themselves enjoying the rooms of a home, they'll move onto a home that can stand up to their imaginations. The goal of professional real estate photos is to make buyers want to get in the car and travel to an open house where they can run their hands across the baseboards and examine the quality of the appliances. The more people who show up, the more likely it is to result in an offer frenzy that ends in a seller getting more from the home than they ever expected. On average, homes with professional photos sell for more than those that don't.
Less Time
Most sellers don't have the luxury of having their home sit on the market for months on end. They may need to start a new job immediately or secure the funds for an unexpected emergency. Professional real estate photos can drastically cut down on how long a seller waits to find a buyer. DIY photos can unconsciously send a message to buyers that the seller doesn't value their home, which can ultimately make them nervous to get involved. If a seller needs to find well-financed buyers in a hurry, professional photos can spark a sense of immediacy in buyers that they wouldn't have otherwise had.
Better Composition
A professional photographer isn't going to display hundreds of photos of the home. Not only would this be overwhelming for a buyer to scroll through them all, but it may also leave them feeling underwhelmed about the space itself. Instead, they'll select only a few photos that really showcase the home's assets:
Staging: A professional photographer will set the scene in each room and use the lines of the photo to draw the buyers' eye in the right direction.
Showcasing: As a photographer tours the home, they'll identify its unique features and then find ways to highlight them.
Attachment: a professional photographer will use the home's assets to spark emotion in the buyer, so they're inspired to take a tour.
Less Stress
Photos take a good deal of energy to stage, size, and upload, and most sellers simply don't have that much free time. Even fewer sellers have the kind of technical expertise necessary to display photos in their best light. Formatting may be very different depending on what platform the seller is using, and it's easy for the images to become blurry or cropped. They may spend several frustrating hours on it only to give up by the end. Sellers have a never-ending list of things to do even if they don't choose to take their own photos, and hiring a professional to take care of the details can really lighten their load.
Helps a Home Stand Out
Whether selling a Midtown Memphis home in a buyer's or seller's market, there are always ways for a seller to gain a competitive edge over other homes in the area through their real estate photos. Before deciding exactly how to market the home, ask a real estate agent about the demographics of the buyers in the area. If mostly younger professionals are searching, then the photos can emphasize how the home is ideal for entertaining. If it's mainly new families, buyers can showcase the spare bedroom as a nursery or playroom.
From the original crown molding in the dining room to the jacuzzi tub in the master bathroom, every home has its strengths. The job of a real estate photographer is to show those strengths as they've never been seen before. Sellers who want to reap the best possible returns from their home sale should invest in a professional, so they don't ever have to wonder if they could have gotten more.