Renting vs. Buying: Advantages and Disadvantages
Posted by John Quinn on Thursday, June 22, 2017 at 10:06 AM
By John Quinn / June 22, 2017
Comment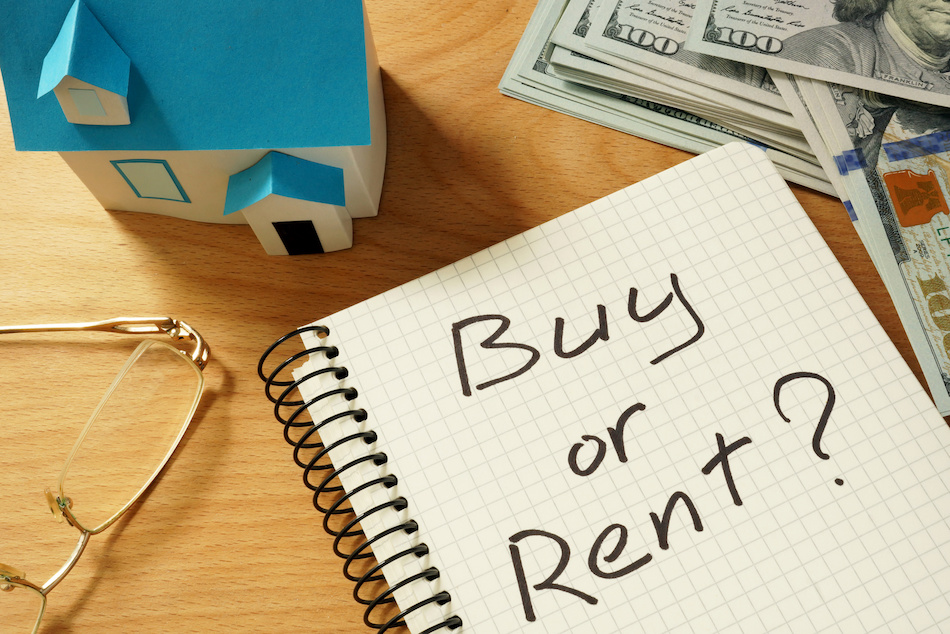 When it comes to looking for a new place to call home, there's two big options: buying and renting. Each option comes with its own advantages and disadvantages that make each one more appropriate for different buyers, and here are some of the biggest ones to consider before making a decision.
For informational purposes only. Always consult with a licensed real estate professional before proceeding with any real estate transaction.
Renting Advantages
People who rent a home never have to worry about having responsibility over repairs and maintenance when appliances like the dishwasher and air conditioning break. The property manager should step in to do any needed repairs at no cost to the renter.
Relocating is easier when renting a home because renters don't have to worry about having to sell. If they ever want to move, all they have to do is tell their landlord and take care of any final business in the rental property.
Often, the cost of utilities is included in the monthly cost of the lease, so renters may not have to worry about water and electricity bills on top of the rent.
Buying Advantages
Owning a home comes with complete creative freedom to decorate it in any way the owner sees fit, even if that means neon green walls and purple carpeting, and no one can tell a homeowner they can't hang their decorative souvenir plates on the wall—except maybe the rest of the family.
Even though buying a house comes with lofty up-front fees, buying can actually be cheaper than renting over time in most places.
Homeowners can build equity over time just by keeping doing regular upkeep and paying the mortgage every month. The more equity a homeowner has, the more money they will end up getting when they sell the home later.
Renting Disadvantages
Renters often have very little creative freedom. It's common for landlords to disallow painting walls, gardening, and other common ways people personalize their homes.
Some landlords have strict rules against pets, and this can cause difficulties for pet owners to find a suitable home to rent. In the worst cases, it could cause renters to have to get rid of their beloved pets.
While renters avoid the high up-front costs of buying a home, renting can actually cost just as much or even more than buying a home over time.
Buying Disadvantages
One of the most off-putting aspects of buying a home is the high up-front costs. To get a loan, nearly all loan types and agencies require a down payment up-front, and even in the case of loans with lower down payments or down payment assistance, the down payment and closing costs that go into the purchase of a house can be a barrier to entry.
Home buyers have to pay for mortgages, property taxes, loans, utilities, and repairs all on their own. Homeowners have far more recurring costs to take into account, and if something goes wrong, there's no landlord to call.
It's possible for a home to lose value over time, and that can cause homeowners to sell for a loss the next time they choose to move. In the worst cases, this can leave homeowners with insufficient funds to pay off the home's mortgage if it hasn't already been paid off.
Buying and renting a home both offer an array of advantages that make each one an excellent choice for different types of people. When deciding which option to take, be sure to weigh each one to make sure it's the best possible course of action.
For informational purposes only. Always consult with a licensed real estate professional before proceeding with any real estate transaction.