Back to School in Memphis: Public, Charter & Private Schools in Memphis
Posted by John Quinn on Thursday, November 17, 2022 at 1:30 PM
By John Quinn / November 17, 2022
Comment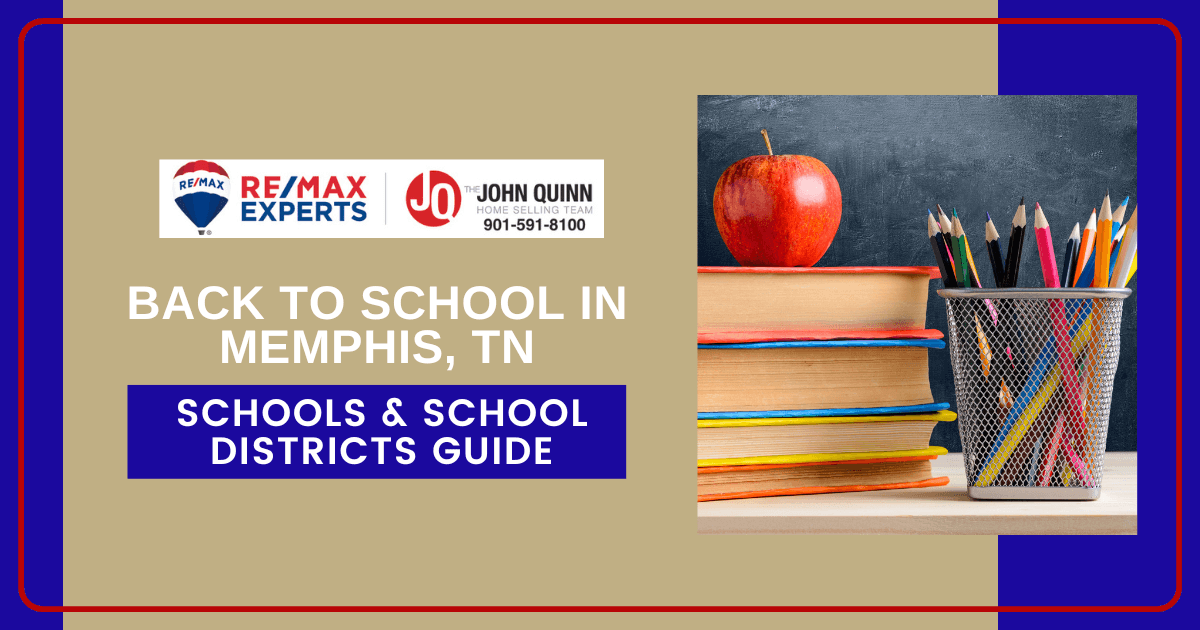 Memphis is home to the single largest public school district in Tennessee. This Mississippi River city is probably best known for its Entertainment District, but it also has ample educational opportunities for students of all ages. Anyone moving to Memphis will find excellent options for children between the local public schools, charter, and private schools. Plus, opportunities abound for older students in terms of nearby colleges and universities. A student can start their education in Pre-K in Memphis and finish their doctoral degree years later without ever leaving the city. Here's a closer look at the schools in Memphis, TN.
Memphis-Shelby County Schools
Public schools in Memphis are administered by Memphis-Shelby County Schools (MSCS). There are 214 schools in the district, which includes 58 charter schools. There are also six suburban school districts in and around the city:
Arlington Community
Bartlett City
Collierville
Germantown
Lakeland
Millington
Students attending Memphis-Shelby County Schools are eligible for bus transportation if they live far enough away from their school. The distance from school for eligibility is 1.5 miles for elementary students and two miles for high schoolers. Parents are responsible for transportation if they live within those limits and are encouraged to organize supervised neighborhood walking groups.
People moving to the area usually want to know about school boundary zones when shopping for a home. The MSCS maintains a search site that includes the option to search for boundaries based on school names or zip codes, making it useful for residents in the city and those living in Memphis' best suburbs.
The MSCS provides free tutoring services for Grades K–12, and homework help is available in English, French, Spanish, Arabic, Hindi, and Farsi. Another bonus? The great museums in Memphis provide great field trip destinations for all levels of school.
Memphis Charter Schools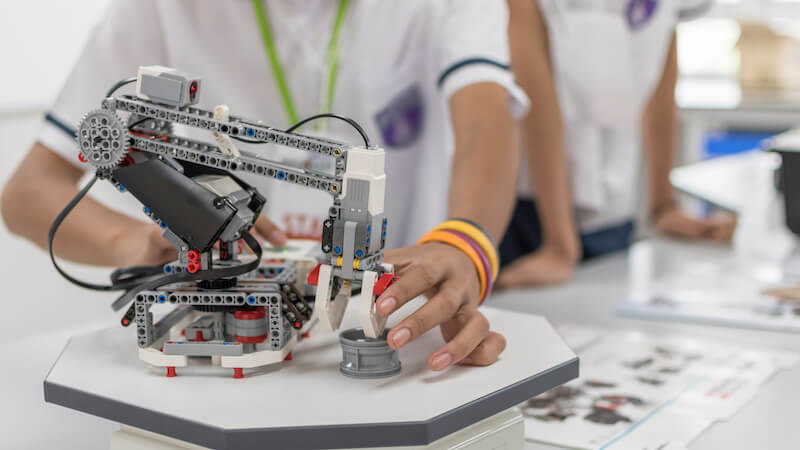 The 58 charter schools in Memphis operate under the administration of the public school district. These schools offer the same curriculum as other public schools but are free from certain regulations on how they operate. There are too many charter schools to list, but here are a few examples across different grade levels.
Aurora Collegiate Academy: This school, which neighbors homes in East Memphis, enrolls more than 300 students in Grades K–5. Aurora Collegiate provides more than 16 hours of literacy instruction each week, one-on-one instruction time with teachers, and students can take Mandarin Chinese language classes.
Granville T. Woods Academy of Innovation: This K–8 charter school is located in the lovely Sunset Trace neighborhood, the location of many new construction homes in Memphis. The Academy offers a fully integrated STEM program that begins in kindergarten. Students learn computer programming, robotics, and engineering.
City University Schools: City University Schools enrolls around 250 students yearly in Grades 9–12. It was established as a college preparatory high school. The school encourages a high level of parental involvement and offers many volunteer opportunities for parents.
Kaleidoscope School of Memphis: Located in the heart of Downtown near condos, hotels, and some of the best parks in Memphis, Kaleidoscope School of Memphis enrolls around 100 students in Grades 6–8. This relatively new charter school is indicative of the growth in charter schools throughout Memphis in recent years.
Memphis Private Schools
There are more than 60 private schools in Memphis. These range from traditional Montessori schools to religious schools affiliated with various faiths, including Christian, Jewish, Islamic, and Catholic. Here are a few representative examples.
1st Class Montessori School: This Montessori school enrolls children from age 2 through third grade. Located in Midtown Memphis, 1st Class Montessori offers classes in piano, foreign languages, music, math, and food preparation.
Briarcrest Christian School: This private Christian school enrolls students from early childhood through high school. It neighbors the luxury homes for sale in Collierville.
Holy Rosary Catholic School: Holy Rosary enrolls around 450 students in Grades K–8. This school has been open since 1954 and features a 13:1 student-to-teacher ratio.
Pleasant View School: The Pleasant View School is an Islamic school serving about 250 students in Grades K–12. Every student graduates with some college credits under their belt.
Margolin Hebrew Academy: This private Jewish school enrolls students from Kindergarten through Grade 12.
St. Mary's Episcopal School: This private all-girls school enrolls about 800 students yearly, from age 2 through Grade 12. Students take trips to multiple parts of the country each year to visit various colleges.
Colleges and Universities Near Memphis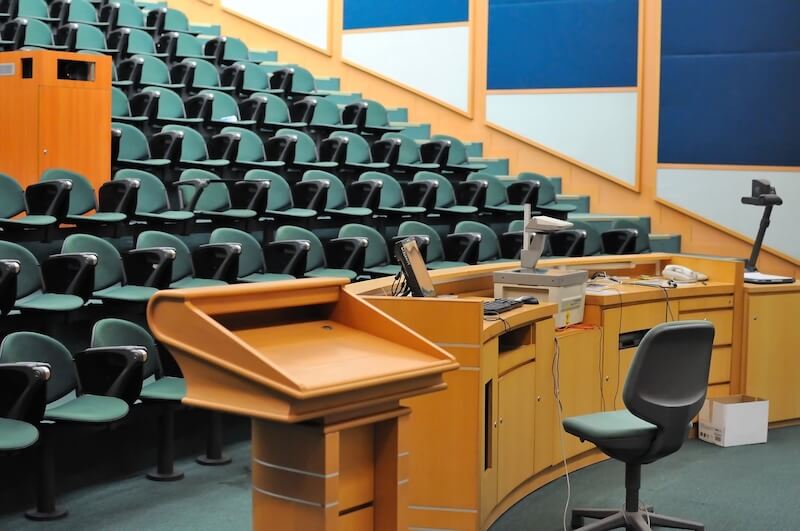 University of Memphis: The University of Memphis enrolls around 22,000 students, including more than 4,000 post-grad students. This public research university, located in East Memphis, was founded in 1912. The various schools, colleges, and research centers provided at UM include:
Advanced Distributed Learning Workforce Co-Lab
Cecil H. Humphreys School of Law
Center for Earthquake Research and Information
College of Communication and Fine Arts
FedEx Institute of Technology
Graduate School
Herff College of Engineering
Institute of Egyptian Art and Archaeology
Loewenberg College of Nursing
Rudi E. Scheidt School of Music
School of Public Health
Rhodes College: This private liberal arts college is affiliated with the Presbyterian Church (USA) and enrolls about 2,000 students annually. Many Rhodes College graduates go on to pursue a graduate or professional degree. About a third of graduates go to law, business, or medical school. Rhodes has a partnership with the George Washington University School of Medicine, which guarantees acceptance for any sophomore pre-med student meeting specific criteria.
Christian Brothers University: This private Catholic school is the oldest degree-granting institution in the city of Memphis. It has a student body of around 2,000 students at its East Memphis campus. There are four schools at Christian Brothers University:
Business
Rosa Deal School of Arts
Sciences
Gadomski School of Engineering
Baptist Health Sciences University: This private college offers training and degrees specifically within the medical trades. BHSU offers 13 bachelor's degree programs in radiology, nursing, nuclear medicine, and biomedical sciences. The school also offers accreditation in sonography, radiation therapy, respiratory care, and other medical skills.
Other School Districts in the Memphis Area
As mentioned earlier, there are several other school districts in the cities near Memphis.
Bartlett City Schools
Bartlett City Schools is located in the city of Bartlett and is not far from Memphis. The school district has only around 9,000 students enrolled, with a student-to-teacher ratio in Bartlett City Schools of 17 to 1.
Collierville Schools
Collierville Schools serves students living in homes in Collierville. This district has around 8,600 students in the entire district and a student-to-teacher ratio of 16 to 1.
Germantown Schools
Germantown Schools offers education to students in the city of Germantown. With just over 6,000 students in the area, the student-to-teacher ratio in this district is 18 to 1.
Abundant Educational Opportunities in Memphis
Memphis offers a wide range of public, private, charter, and secondary schooling options serving all city areas. Combine these options with all the things to do in Memphis, and you have the makings of a wonderful community.