Seasonal Maintenance Checklist for Homeowners
Posted by John Quinn on Wednesday, November 27, 2019 at 6:45 AM
By John Quinn / November 27, 2019
Comment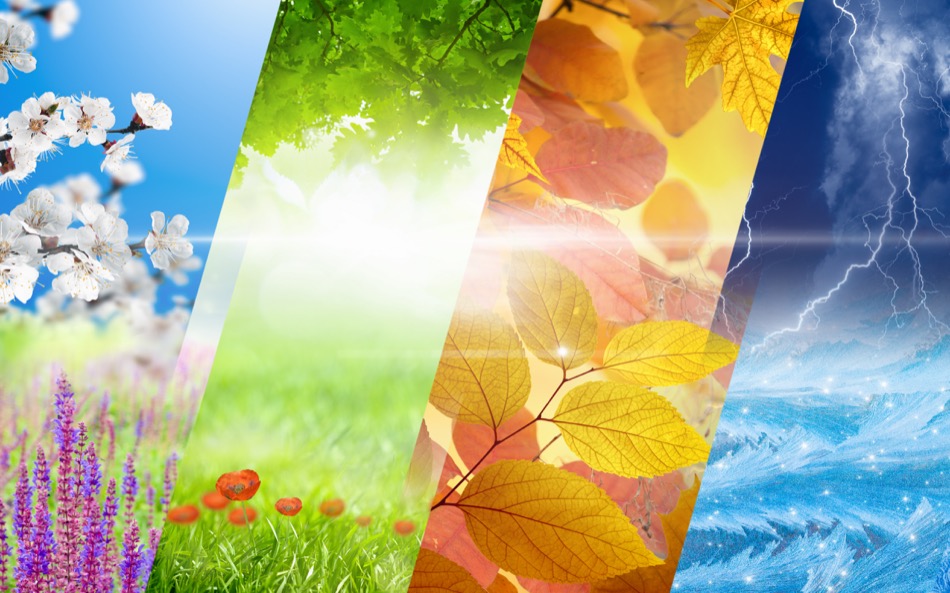 People who are buying a home for the first time are often surprised by the amount of home and property maintenance they need to do throughout the year. Upkeep is particularly important for the home's condition and resale value. Staying ahead of these tasks is an effective way for Collierville homeowners to avoid having days of chores at the change of seasons. This checklist identifies the tasks most homeowners will need to do each year.
Budgeting Time and Money for Maintenance
As a general rule, homeowners may want to spread out their investment in the property each year. Waiting on maintenance until the last possible moment can often turn upkeep jobs into repair needs. This can increase the total cost and the time needed to perform the work. Instead, homeowners should evaluate what they need to do on a seasonal or yearly basis. Many tasks are easier to do in fair weather, which means there will probably be more chores to do in summer than in the winter. People may want to set aside 1-5 percent of their home's value for upkeep and upgrades each year. Homeowners can often save money by doing much of the work themselves, but this depends on the task.
Spring Jobs
For many people, spring feels like the beginning of the year for homeownership. This is a time when people take stock of the effects of winter and plan for more activity outside. Spring is a balance of ensuring snow and ice did not cause too many problems, while getting ready for a summer of long days and warm weather. People can pave the way for a better year if they:
Uncover patio furniture and inspect for damage
Hire professional service for the air conditioner
Install summer equipment, like a patio umbrella
Wash windows and inspect for cracks
Clean and treat the deck
Operate the sprinker system after the last hard freeze and test for function
Confirm the property is graded properly, with no puddles of water on the lawn
Extra effort in springtime makes summer maintenance less overwhelming.
Summer Tasks
Summer upkeep usually revolves around keeping the landscaping and outdoor activities under control. Once or more during the season, homeowners should plan to:
Coordinate upgrades requiring good weather and open doors or windows
Mow the lawn once or twice a week
Prune garden, especially near the foundation or air conditioner
Test the sprinkler system once a month for proper operation
Clean or replace broken sprinkler heads or pipes as needed
Inspect siding and foundation for cracks, chips or water damage
Monitor and treat for rodent or insect problems
Schedule roof maintenance, inspecting for worn or missing shingles
Homeowners should be realistic about their goals during the summer. People who have an ambitious improvement schedule may want to consider hiring out for landscaping maintenance.
Fall Preparation
Most fall tasks relate to preparing the property for winter. Although homeowners may not want to do all of these tasks too early, waiting too long may also make them difficult to complete. Before the first hard freeze, homeowners should:
Bring sensitive plants and bulbs indoors for the year
Rake leaves
Clear roof and gutters of debris
Check insulation, especially in the attic
Schedule furnace maintenance
Winterize air conditioning unit
Have chimney professionally inspected and cleaned
Test smoke and carbon monoxide detectors
Seal air leaks around doors and windows
Turn off and empty sprinkler system
Empty hoses and put them away
Cover or store patio furniture and equipment
Although most of these jobs only need to be done once, leaves and roof debris should be checked on a regular basis. This is because leaves can blow in from a neighbor's yard and clog gutters, making winter runoff dangerous.
Winter Maintenance
People who live in an area with cold winters may have as much work to do in the winter as they do in the spring. Unfortunately, heavy snowfall and accumulating ice can do much more damage to the property than a growing lawn. To avoid problems, homeowners should plan to:
Shovel snow from driveway and roof
Place salt or sand on driveways and walkways as needed
Keep snow and ice away from foundation
Watch roof for signs of ice dams
Insulate exposed pipes
Test all indoor faucets at least once a month, particularly after a hard freeze
Periodically inspect basement for signs of leaks or water damage
Deep-clean indoor appliances
Clear clothes dryer vent
Note planned improvements to the property
Some people like to perform indoor home improvements during the winter, as well. Homeowners who want to paint, work with wood, or any job requiring tools or solvents should confirm they have adequate ventilation as they work.
Owning a home typically requires hours of work each month for upkeep. Preventing damage and preserving resale value starts with regular maintenance. When homeowners know what to do, they can make a schedule that works for them.