Should You Get a 203k Loan?
Posted by John Quinn on Thursday, September 28, 2017 at 10:05 AM
By John Quinn / September 28, 2017
Comment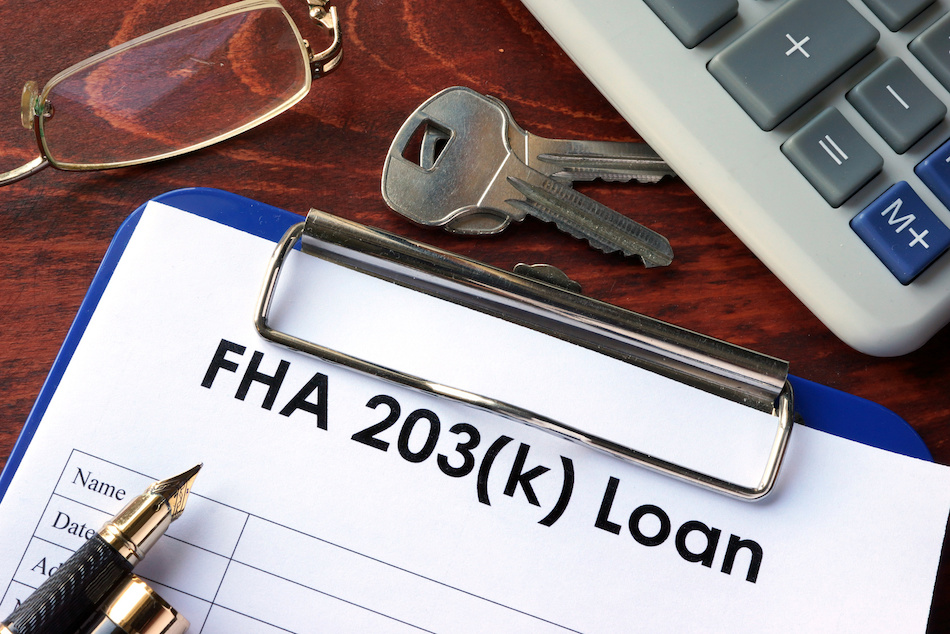 An FHA 203k may sound like the right avenue to finance your home renovation or home improvement project. As with any home loan, there are a number of stipulations that must be met, as well as restrictions as to what contracted parties can do when using 203k loan funds. Investors should seek out another loan type as the FHA 203k loan serves the needs of homeowners and nonprofits. For a homeowner who wants to make a distressed property habitable, a 203k can be a great solution. However, what are some of the limitations and considerations that a homeowner should be aware of before turning to a 203k loan?
Understand more about restrictions and the fine print in regards to an FHA 203k loan today.
Homeowners Have 6 months
A proposed project needs to be finished within a six month period. A homeowner may not do the work themselves or have a friend help out as the time runs out. Only licensed contractors can be used to complete the work within the set time frame. This may be a difficult time frame to meet as obstacles can arise, such as weather delays or additional remodeling needs. Once a plan has been proposed and accepted it must be followed and completed as stated.
Working and Staying with a Contractor
A prospective homeowner must select a contractor from a list of HUD-approved contractors. Once licensed contractors begin working on a home, they will need to be used to complete the approved project. If a homeowner is dissatisfied with the performance of the contractor or the work being done, they cannot change contractors once work has begun.
HUD's Minimum Property Requirements
A homeowner may have a budget in mind when it comes to upcoming repairs. However, accepting a 203k loan allows HUD to subject homeowners to their minimum property requirements. A homeowner may need to add updates such as extra insulation, weatherstripping or replace a heating or cooling system, which may alter the use of their funds.
Longer Closing Period on a 203k Loan
The 203k loan is more complex than the average home loan. As such, it may take up to 90 days to close on an FHA 203k loan. This can translate to double the time to close on a 203k loan when compared to the typical home loan. If the loan fails to close, a buyer can have wasted up to 3 months of their time.
Confusion for Listing Agents
A number of listing agents may not fully understand how a 203k loan works. This may make it harder for an offer to be accepted. This may require additional patience on the part of individuals looking to be approved for an FHA 203k loan.
Less Profit Potential
There may be competition in a specific area for bank-owned properties and foreclosed homes. This program generally requires bids from different investors. A homeowner may have less profit potential when agreeing to terms of an investor or making HUD-required updates on a home.
Money for Repairs
This type of loan is not for flippers or investors. Any updates and home renovation projects are meant to get families into homes and get neglected or distressed properties into good condition. For example, you may find a perfect home in Rossville that just needs a little extra work to fit your needs. Home renovation projects may include new appliances, flooring, a new porch, new siding, mold remediation and more. It is important to look at all aspects of any potential home loan before going through the process of getting a loan for necessary home repairs.