Where Are The Best Spas in Memphis, Tennessee?
Posted by John Quinn on Thursday, December 5, 2019 at 8:36 AM
By John Quinn / December 5, 2019
Comment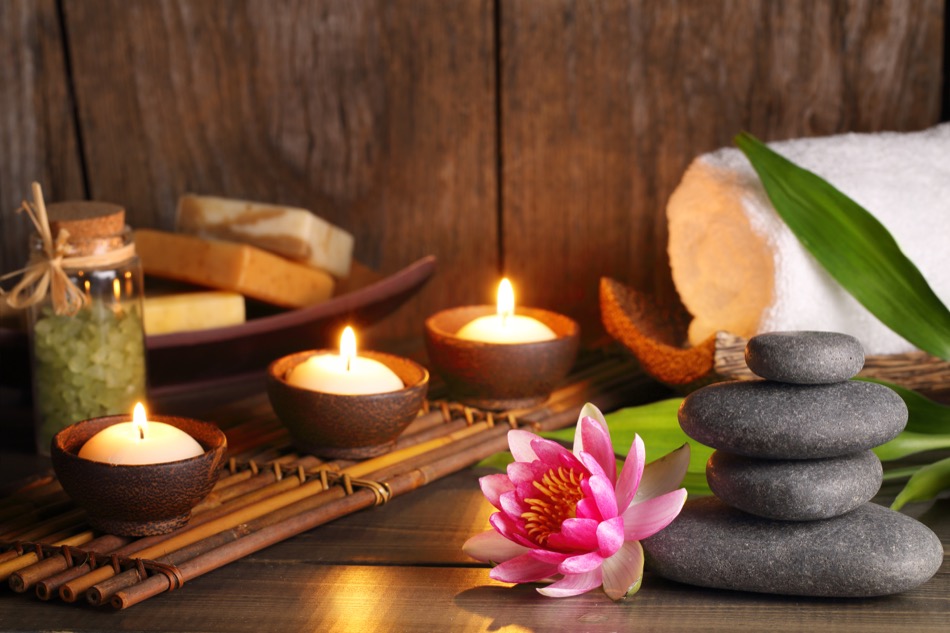 Between work, family, kids, and personal relationships, life can get very stressful. Everyone deserves a break every once in a while, whether it's a full weekend getaway or just for an hour. Luckily, there are options here in Memphis no matter what you want to do in order to relax: decompress in a steam room, have a massage therapist work on your tense shoulders, or spend a day catching up in beautifying self-care. A good spa will transport you to another world away from your stresses and worries for a little while. It's important to choose the right spa so that you can have the relaxing getaway you deserve. To make it easier on you, we found 4 amazing spas here in Memphis so you can choose the best one for your needs.
Gould's Salon Spa
Address: Gould's Salon Spa - Poplar Plaza, 3400 Poplar Ave, Memphis, TN 38111
Gould's Salon Spa is a family-owned salon spa that started as a small hair salon right here in Memphis in 1932. Sam Gould dreamed of creating a full-service salon and spa with a unique, fashion-forward ambiance to bring a bit of Hollywood to the Mid-South. The salon spa was passed down to his two sons who continue to strive for that goal. Gould's has over a dozen spa packages available at different price points as well as offering a full-service salon, barber, and nail salon. On top of that, Gould's also offers a full-service medispa with permanent makeup, Kybella injections, dermaplaning, micro-needling, and lip injections.
Living Health Day Spa
Address: Living Health Day Spa, 5658 S Rex Rd #100, Memphis, TN 38119
Living Health Day Spa has been selected as one of the Top 10 best spas by the Tennessean, and they offer a wide range of traditional and alternative spa treatments. Whether you want a quick massage or a long sound therapy session, this is the place to go. Living Health Day Spa offers a wide variety of services, such as aromatherapy, meditation, body wraps, fire cupping, and waxing. If you're looking for a getaway for yourself or you and your partner, they offer spa day packages for singles and couples with different massage, facial, and aromatherapy options.
Calming Influence
Address: Calming Influence, 74 North Cooper, Memphis, TN 38104
Calming Influence is a massage and bodywork salon in Midtown offering a wide range of services for both relaxation and beauty. They offer a variety of massage, facial, waxing, and acupuncture services so you can customize the exact experience you would like. They also have an option to add CBD balms to massage and facial services for an extra fee. If you're nervous about your first massage or curious what the salon looks like, you can tour their calming, uncluttered atmosphere with the 3D digital tour posted on the front page of their website.
Flow Performance + Recovery
Address: Flow Performance + Recovery, 5101 Sanderlin Ave. Suite 106, Memphis, TN 38117
If you are looking for a massage place for sports-related spa, Flow Performance + Recovery could be a great option for you. They offer both sports and deep tissue massage to relax and help recover faster, as well as cryotherapy and float therapy. Cryotherapy involves being exposed to extremely low temperatures for 2-3 minutes to help with inflammation and injury recovery. Flotation therapy is a type of sensory deprivation (Restricted Environmental Stimulation Therapy, or REST) where you float in a water chamber in total silence and darkness and let all your worries wash away.
No matter which Memphis spa you end up choosing, we hope you have an amazing and relaxing day. Hopefully, that sports massage will be just the thing you need to ease the aches from those gym sessions, or that facial will do the trick and inspire you to get back into a good skincare routine.