The Importance of Maintaining Your Metal Roof
Posted by John Quinn on Wednesday, February 28, 2018 at 10:43 AM
By John Quinn / February 28, 2018
Comment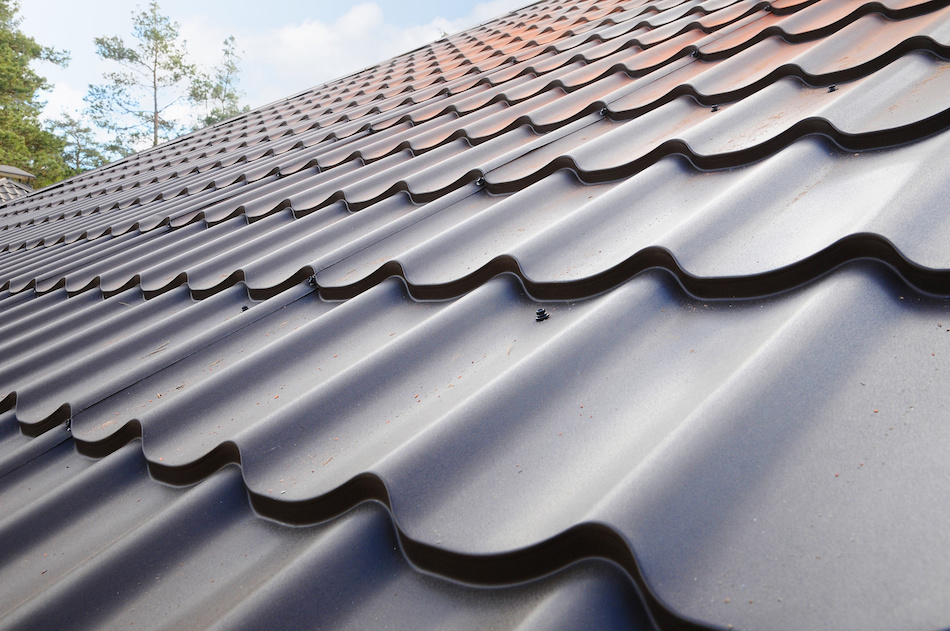 A quality metal roof can last for many years and is one of many roofing material options for homeowners. However, all roofs require some level of regular maintenance. Oftentimes, this amounts to a visual inspection of the roof, but a roof may require two or more thorough inspections a year in areas with high snow climates or that experience major storms. Homeowners who do not care for their metal roofs can dramatically shorten the expected lifespan of the roof through leaks and roof damage.
Learn more about the maintenance requirements of metal roofing, signs of roof damage and how hail damage can cause serious consequences for homeowners when left unaddressed.
How to Regularly Maintain a Metal Roof
Taking care of obvious signs of roof damage, proper maintenance can help ensure a longer life for a metal roof. Homeowners should not stand on a metal roof as this can cause dents and damage. Rather, walk on the joists and purlins when it is necessary to be on the roof. Clean a metal roof once a year using a roof cleaner and hose. Remove any debris, such as branches or leaves and clean out and check the condition of gutters and drains. Replace missing screws or tighten loos screws. When replacing screws, make sure replacements are composed of the same material that makes up the roof.
If a homeowner does not choose screws of the same metal, they risk the possibility of corrosion. Only install new screw in raised areas. Check the sealants and touch up as needed. Even though a metal roof has a long life expectancy, some sealants last approximately 20 years. Prevent long-term damage by touching up missing or worn pain. Take a look for gaps and contact a professional as needed. Gaps in the metal can allow water to damage the roof structure and create leaks. Homeowners with a metal roof will need a broom, hose, screwdriver, sealant and applicator for minor maintenance jobs.
Identification of Metal Roof Damage
Homeowners in areas prone to different types of storms and precipitation may increase the likelihood of metal roof damage. Hail, ice, fallen objects and other elements may cause damage to a metal roof. Signs of distress inside a home include wet insulation, water spots, cracking paint and damp framework. Homeowners who see these signs may have a serious leak and potential water damage.
In order to get an idea of the extent of the damage, it is helpful to get up on a ladder for a better view before calling a contractor. Metal roofs are still preferable over traditional tiled roofs as tiled roofs are most likely to be damaged from storm damage, hail damage and damage from flying objects or tree limbs.
Hail Damage Needs to Be Addressed
Even though hail damage may be deemed as "cosmetic" by insurance companies, this type of damage can result in problems for homeowners. With this in mind, it's helpful to get the right kind of policy when shopping around. Cosmetic dents in the roof can:
Damage seams between panels;
Interfere with water shedding abilities; and
Decrease the lifespan of the metal roof.
Dents in a roof can alter the integrity of the metal roof and may lead to leaks in a home. It is therefore important for all homeowners who experience damage to a metal roof to take steps to repair the roof and check for signs of leaks.
Metal Roofing Can Be a Lasting Solution
Homeowners appreciate having a roof that lasts longer than roofs using asphalt shingles and owning a roof associated with less of an environmental impact. In order to maintain the structural integrity of a metal roof, light maintenance is required throughout the year and after heavy storms. Hernando homeowners who prefer not to handle roof maintenance tasks can hire professionals to maintain their roof or address any metal roof damage as needed. A roofing specialist can discuss ways to prevent potential issues and advise on how to address roof damage to a metal roof.