The Importance of Mold Remediation in the Home
Posted by John Quinn on Thursday, June 7, 2018 at 9:04 PM
By John Quinn / June 7, 2018
Comment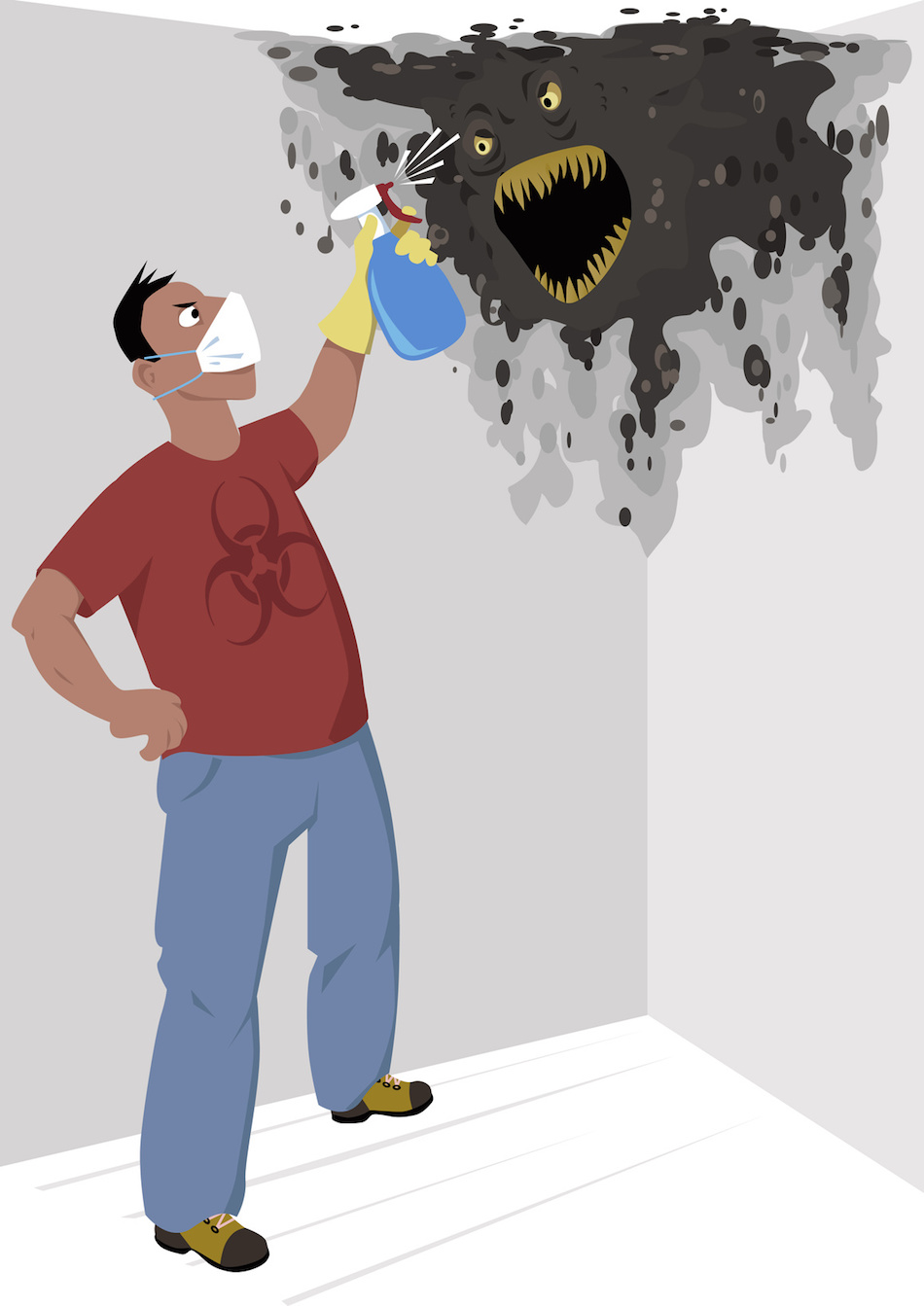 Mold is not only unsightly. There are multiple issues that may arise when homeowners actually observe mold growing between bathroom tiles, in crawlspaces and other damp spaces. Homeowners who ignore mold in their home may put themselves and their home equity at risk. Understand that mold can be a serious issue in a number of ways. Homeowners should realize how important it is to address signs of mold and prevent a reoccurrence.
Different Types of Mold and Homeowner Health
There are a many types of mold. Even non-toxic forms of mold can exacerbate existing health conditions. Occupants may suffer flare-ups of symptoms or develop allergies due to mold in a home. Mold spores can easily spread throughout a home and linger on carpets and fabrics. The spores can then wait for optimal conditions in order to grow. This makes it difficult for individuals to take care of a mold problem on their own. Individuals with respiratory issues, certain types of pneumonitis, allergies and asthmatic conditions may find their health worsens with mold in a home.
The Right Environment for Mold and Other Issues
Certain conditions must be met for mold to form in a Bartlett home. A humid and moist environment is necessary for the development of mold. Such an environment may occur in area with high humidity and homeowners may need to take steps to reduce humidity in a home with the use of a dehumidifier or by running their HVAC system.
Mold can cause rot in wooden structures of a home. Mold can occur behind walls, crawlspaces, basements and other areas. The environment that promotes mold growth is also one that is attractive to many types of pests, as rodents, cockroaches and other organisms also need moisture to sustain themselves. Looking into the source of a mold problem can help homeowners make small adjustments that can prevent mold growth and a potential pest infestation.
In many cases, a surface treatment is not enough to eliminate mold and prevent it from forming again. Initial signs of mold growth include a musty smell. This may mean that mold is forming around leaky pipes or behind walls. Bleach and water may be used to reduce visible signs but the root cause will still be unaddressed. Those that notice mold growth want to determine the source of the issue, such as exterior structures that have not be properly waterproofed or basement flooding. They can then take appropriate and targeted action to address the cause of a mold problem.
Homeowners should have a remediation treatment performed properly documented and have a licensed professional identify possible sources of the problem, rather than attempt a DIY remediation. Homeowners who plan to sell a home often have to disclose a mold problem to potential sellers. A certification of completion and warranty from a mold remediation specialist may be used to show to parties interested in purchasing a home.
Mold Can Negatively Impact Home Value
Mold can affect home value. Homeowners who want to sell their home for top dollar would do well to take care of mold at its earliest stages. Depending on the level of active mold infestation, a home may lose more than 50 percent of its value. Average devaluations can range from 17 to 23 percent. It may be difficult to sell or insure a home with mold. Homeowners who want to protect their investment take signs of mold seriously and work with an expert in mold remediation.