The Pros and Cons of New Construction Homes
Posted by John Quinn on Tuesday, November 23, 2021 at 11:35 AM
By John Quinn / November 23, 2021
Comment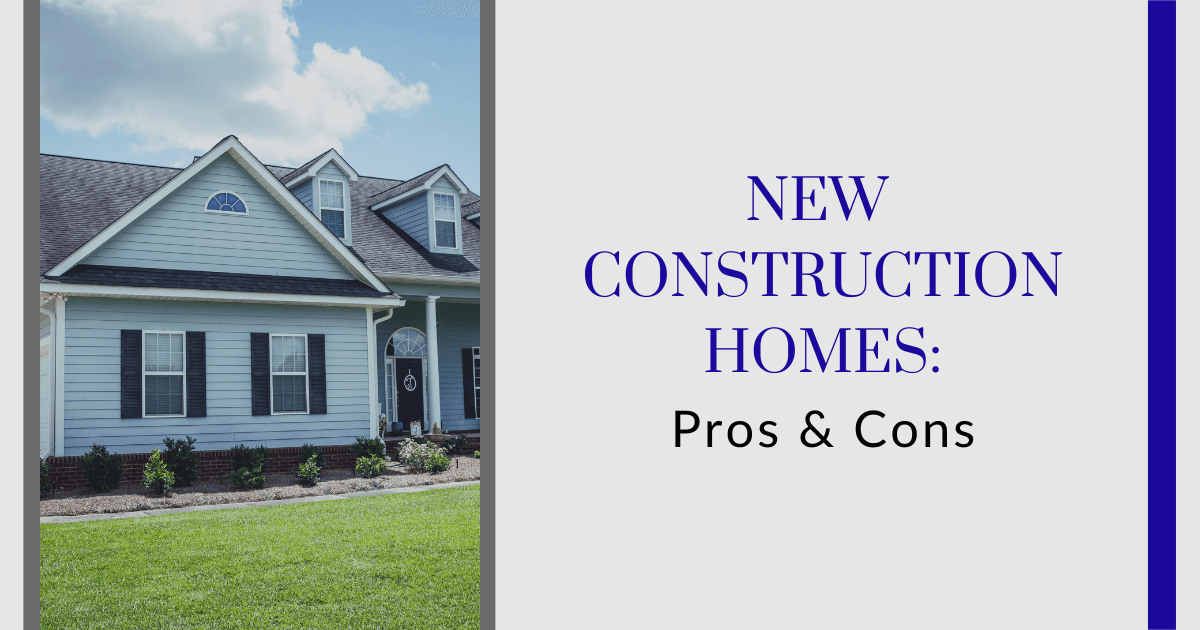 There are a lot of benefits to investing in a new construction home. Sure, a new or custom-built home costs more than most already in place, but many find the additional expense worthwhile to live in their dream home. Along with these perks, there are a few potential challenges to contend with. Read on to learn some of the pros and cons of building a new home.
Enjoy Complete Customization Options
There are different levels of building in the realm of new homes: fully custom builds, semi-custom builds, and spec or production constructions. The latter allows buyers to make a few custom changes or make additions to pre-built homes. Paint, appliances, and other style changes can often be made prior to completion or post-construction.
Semi-custom builds allow for more personalization than a straight-up pre-fabricated home, but buyers will pay a premium for many upgrades. The ultimate for buyers who want to design a forever dream home is hiring architects, designers, or a full-service custom home builder with a complete team.
Buyers will have a lot more freedom to choose installations, home styles, and interior design. As long as city officials approve of changes and the build meets coding requirements, the sky is the limit when building from the bottom up.
New Constructions Require Less Maintenance
New homes will have new installations that will not likely call for repairs any time soon after moving in. Less maintenance and upkeep means more money remains in the bank, while owners can most likely cover any unexpected system failures with a warranty.
This can be a huge benefit in the realm of appliances, HVAC components, plumbing, and roofing installations that can be rather expensive to repair or replace. Most builders offer several levels of home warranties ranging from two to ten years, so buyers can feel at ease with their significant investment for many years without major issues.
New Builds are Energy-Efficient By Design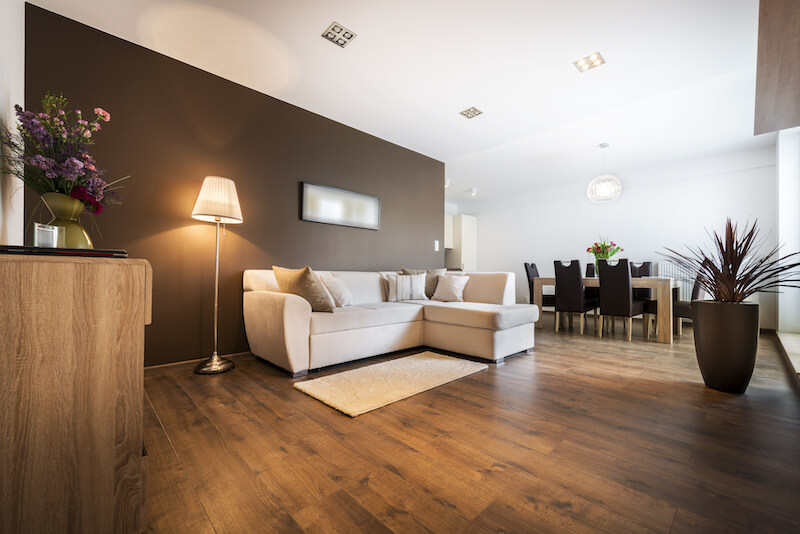 New homes tend to feature modern, energy-efficient systems and appliances, and the new-build materials are often environmentally friendly. New homes, in general, offer many of the amenities that homeowners have come to expect, including skylights and the latest kitchen appliances. While the initial cost of new construction and top-of-the-line customizations will be higher, savings are likely to be reaped for years to come in the form of lower energy bills.
Modern home design and construction strategies involve quality insulation, thorough sealing, smart thermostats, and energy-efficient windows that can reduce heat gain and loss by as much as 30%. Other high-tech inclusions that curb energy costs are LED lighting, smart appliances, dual flush toilets, tankless water heaters, and other automated features.
These are all things that the builders may already have in place, but many will offer to swap out certain amenities and features via upgrades before the home purchase is final. Owners are often taken off guard by just how much more efficient a new home is versus an older one, so it's worth considering.
New Home Buyers Are the First to Live in Their Homes
Many potential homeowners like the idea of being the first to reside in a home and having it constructed in accordance with their personal preferences. Homeowners have a clean slate when it comes to landscaping and can choose nursery plants and an overall design to realize their preferences and aesthetic tastes. Another benefit of living in a new construction community is that cities tend to grow outward over time, so new subdivisions are generally outside of the busiest part of a metropolitan area. This often makes for a more relaxing environment to enjoy downtime.
Potential Issues with New Home Construction
While new construction comes with many upsides, there are a few potential impediments when buying a brand new home that buyers should be aware of.
Higher Costs
A new home can cost up to 20% more (or even higher) than an existing home similar in size. Unlike existing homes, where buyers might have some wiggle room on pricing, newly built homes tend to draw a premium on the market. Builders don't tend to feel as pressured to sell quickly, so they are less inclined to offer buyers incentives and discounts. That isn't to say it doesn't happen. The best time of the year to grab a deal is often during the holidays and at the end of a quarter. National builders are often motivated to move inventory and buyers may get design center incentives or receive a reduction on closing costs. Keep an eye out for new homes on the market for over 45 days.
Also, consider that when it comes to the cost of the home itself, buyers may find that some dream home designs may be more affordable with a new build than with a retrofit of an existing home.
Space Considerations
Today, homes are often built on smaller lots as land prices rise and space becomes scarce. Even within luxury communities, large homes tend to have smaller yards. Those wanting a big, spacious outdoor zone may have to sacrifice a good bit of their interior square footage or build higher to preserve yard space. It could be possible that an older home on a large lot will best meet these buyers' needs and lifestyles.
Timing Delays
From material shortages to delays in construction due to weather, unforeseen circumstances can put the build behind weeks or months. Be prepared for such situations with a backup plan for a place to stay meanwhile. Essentially, prepare for the unexpected when having a new home built.
There are Benefits to Older Homes, Too
Some buyers prefer older homes. Being further away from a busy city area may make for longer commutes and it may take longer to take care of routine errands when choosing new construction. This becomes more of an expense whenever gas prices rise. Owners of a new construction home may underestimate the stress that may come with a long commute. Pre-existing homes may offer more rooms and unique architectural elements, including ceiling medallions or moldings.
Those who want a room tucked away for quiet reflection may prefer an older home, which often comes with mature landscaping such as trees, shrubs, and an established lawn. This may make it easier for a homeowner to maintain existing landscaping. However, there are many times when it is necessary to overhaul existing landscaping too.
Ask the Home Builder Questions to Avoid Surprises
Get all the essential questions answered about the home and neighborhood rules from the builder or a real estate professional who's navigating the sale. Knowing certain details can reduce the chances of problems during or after the build is complete. Things to inquire about should include:
Lot costs
Time estimates for construction
Included warranties
Standard finishes and upgrade options
Landscaping inclusions
Costs escalation clauses
Homeowner association rules & fees
Financial incentives or tax breaks
Sometimes buyers will need to purchase a vacant lot of land separately from the home itself, but some builders include lot costs in the overall price if they own the community or work with the investors who do. If there is an HOA in play, there will be certain guidelines, by-laws, and homeowner dues.
Be sure to find out if landscaping is included and what type of features are standard versus upgrades that cost extra. Sometimes, even lawn upkeep is included for a period post-sale. Get details about any potential delays in construction times and ensure a cost escalation clause is in place to prevent being held liable for any rising costs in materials.
Planning to Buy a New Home?
If moving to a new community is in the works, getting started early with the building process or looking into pre-fabricated homes is best. This allows buyers time to find the ideal property, find the best home builder, and plan for a custom build to create their dream home. For those not sure where to build or buy a new construction home, homebuyers can turn to real estate agents to discuss available communities and differences between model homes and standard construction in new construction homes.